ROTISSERIE: The Value of high-volume starting pitchers
By Brian Rudd

@RuddHQ
July 5th, 2020 2:04am
This article appeared in the July 1st issue of Sports Weekly.
Most of the plans are finally in place for a 60-game baseball season in 2020, which is obviously exciting news. We're still awaiting some of the specifics, such as scheduling, and even where all the teams will play, factors that clearly have major impacts on the values of players.
But we do know some of the details—including a universal DH—which will cut into the value of National League pitchers. In addition, rosters will be expanded to 30 players to open the season, before dropping to 28 two weeks later, and finally down to 26 after four weeks of the season are complete.
The bottom line is that a lot has changed from March, and fantasy owners have to adjust. Strategies are going to vary wildly, and rightfully so, as strong cases can be made to approach this season in any number of different ways.

Attacking the pitching categories
Allocating your resources on pitching will certainly be tricky this season. There's no doubt having an ace or two on your squad can be very beneficial in the quest to dominate the pitching categories. The top pitchers have proven to be much more reliable from year-to-year than their second- and third-tier counterparts. Most elite hurlers are very likely to provide strong ratios, and to work deep into games, which, in turn, correlates to more wins and strikeouts.
But while it can be argued paying up for a couple of aces may be more important than usual this season, owners will need to find value elsewhere as well. Let's examine why high-volume pitchers (those who have given consistently high innings totals over the past several years) may deserve to be pushed up draft boards.
Chasing wins is often considered a fool's errand in fantasy baseball. A lack of run support or poor performance from a reliever can prevent a starter from earning a win, even if he spins a gem. With all of the uncertainty surrounding the 2020 season, many owners feel that wins will be even more random than usual. While that may be the case, there are going to be ways to maximize your chances to accumulate wins and strikeouts.
Let's start by working backwards, examining the risks associated with the many pitchers who lack guaranteed volume. Atlanta General Manager Alex Anthopoulos has already stated that his team will take it slow with at least some of their starters early on. He noted that in an effort to be cautious, and to take advantage of their depth, some starting pitchers will only throw 2-3 innings, per outing, with a pitcher behind them handling a similar workload.
The general managers of both the Giants and Diamondbacks have made similar remarks, and more are likely to follow. A pitcher in a traditional starter role that goes just a few innings will likely not have a lot of value in most fantasy leagues, as he won't last long enough to earn a win, or to help much in the strikeouts category.
Meanwhile, a couple of other teams, including the Angels, have indicated that they plan to deploy a six-man rotation. This scenario isn't surprising, given the health risks associated with many of the Angels starters. Just be sure your projections account for the missed start or two for even the top starters on these teams, which is a big deal in a two-month season.
Also, we know the price of guys with top-notch stuff and expected innings limitations are going to get pushed up in drafts during the shortened season. Examples of this type of player include Jesus Luzardo of the Oakland Athletics, Julio Urias of the Los Angeles Dodgers, and Lance McCullers of the Houston Astros. With just a two-month season, the pitch and innings counts of these pitchers are unlikely to be monitored in the same way.
But while these pitchers should be able to stick in the rotation for a full season now, it's not entirely clear that the kid gloves will completely come off. Luzardo, for as great as a talent as he is, reached five innings in just two of his 17 appearances (9 starts) in 2019. Granted, he did reach the mark 17 times back in 2018, but he has gone longer than five innings just twice thus far in his career.
These pitchers are very likely to display excellent skills when on the mound, but the hype train may be going a little too fast. Particularly in the cases of Luzardo and Urias, they can't necessarily be counted on to consistently last long enough to qualify for a win if they are working as traditional starters.
Lastly, the back end of rotations could be a huge mess. Expanded rosters will give teams an extra arm or two in the pen, which will make it easier to remove a starter from the game early. Given that the relievers only have to hold up for a couple of months, they can be pushed a little harder than usual. Therefore, it will be difficult to bank on most fourth or fifth starters consistently going deep enough to amass wins and strikeouts.

Where to find potential value
Hurlers whose value typically hinges on providing volume won't be getting the same kind of helium in drafts. This should be a great buying opportunity for this group of pitchers. Given all of the examples of risk noted above, being able to work deep into games will be extremely valuable in 2020. Who are some of these pitchers?
Zack Greinke of the Houston Astros is getting up there in age, and still going pretty early, with an Average Draft Position of 66 in National Fantasy Baseball Championship (NFBC) drafts. But his skills are still strong, and he's averaged more than six innings per start for 12 straight years. Throw in the fact he's on one of the best teams in the league, and it's easy to make a case for him being a bargain at his current price.
Guys like Jose Berrios of the Minnesota Twins aren't the most exciting options. But we know he's going to take the ball every fifth day, and he has averaged more than six innings per start in each of the past two seasons, as well as a sub-4.00 ERA in each of the last three.
Aaron Nola and Zack Wheeler of the Philadelphia Phillies and Trevor Bauer of the Cincinnati Reds each fell short of expectations in 2019. But all have a history of piling up innings and working deep into games, which adds to their appeal for the upcoming season. Later in drafts, someone like Dallas Keuchel of the Chicago White Sox makes for an intriguing target, especially with his schedule likely to include plenty of games against the Tigers, Royals, and Pirates.
These are just a few examples of starters who are likely to provide a heavy workload in 2020. Pitchers who fall into this category will be worthy of strong consideration when compiling your roster. As always, it is necessary to focus on skills when analyzing pitchers, but perhaps more so than ever this year, volume will be of the utmost importance.
For more information about the terms used in this article, see our Glossary Primer.
Free Weekly eNewsletter
The industry's #1 analytical weekly e-mail newsletter is ABSOLUTELY FREE!
More Information
Shopping Cart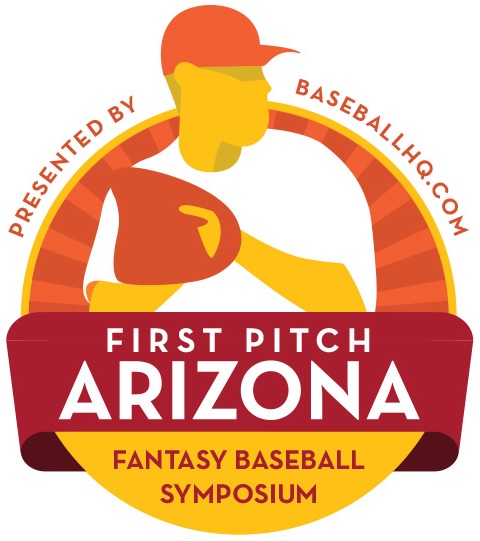 November 2-5, 2023
Mesa, Arizona
REGISTRATION NOW OPEN!