ROTISSERIE: Stars & Scrubs in keeper leagues
By Frank Noto
February 24th, 2016 12:01am
Two classic draft day Rotisserie strategies are the Stars and Scrubs (S&S) plan and its converse, the Spread the Risk (STR) approach.
S&S focuses on acquiring a small number of "Stars" at high prices (often spending half your budget on 2-4 high-value players). That leaves you picking up 10-14 cheap $1, $2 and $3 players (the "Scrubs").
In contrast, the goal with STR is to acquire a solid base of full-time regulars, limiting the number of stars drafted. As a consequence, a STR team has money later in the draft to acquire more mid-range value ($10-$20) players. This excellent article by Matt Cederholm from several years ago outlines the advantages of each strategy.
His article recommended a hybrid strategy, drafting hitters using STR and pitchers with S&S. This maximizes AB (thus contributing to all 4 offensive categories tied to playing time) while acquiring a couple of star pitchers to generate superior ERA and WHIP ratios.
In a 2015 update (also summarized in Baseball Forecaster), Cederholm goes further, advocating the acquisition of 3-4 quality pitchers plus a closer. The remainder of his rotation is rounded out primarily with LIMA-worthy pitchers, cheap but skilled, though perhaps with less pedigree than those in the $5-$9 range, along with middle relievers. This S&S rotation also yields less IP, so at midseason it's "easier to turn around ERA and WHIP if necessary" with trades and free agent acquisitions.
Keeper Leagues are Different
But does this strategy work in keeper leagues? In such leagues, teams typically freeze 7-12 players with salaries presumably below market rates. Only a handful of quality pitchers may be available in the auction, and their prices often skyrocket as many teams seek to draft at least one ace.
The problem with investing in pitching in keeper leagues is the scarcity of aces. Though Cederholm argues persuasively in his 2015 update that more stud pitchers are likely to be available in the era of the pitcher, most of those will already be frozen in a keeper league. The likes of Clayton Kershaw, Zack Greinke, Jake Arrieta, Madison Bumgarner, Jake deGrom, Johnny Cueto, Gerrit Cole and Matt Harvey were unavailable in plenty of 2015 NL-only keeper league auctions, depending on league bylaws and specific situations.
At the same time, expect many cheap LIMA-worthy starting pitchers to also be bid up in deep leagues. There are few of them to begin with, and many of these low-priced gems will also be frozen.
If you still intend to roster four quality starters, then you had better start with three on your keeper roster. With draft inflation to contend with, prices for the crème de la crème will be higher than in redraft leagues. If you pay top dollar to acquire 2-3 high cost pitchers, then 1) don't plan on buying much of an offense, and 2) be prepared to roster several scrub SPs who could easily earn negative roto dollars while incinerating your ratio categories.
(For those GMs in 4x4 leagues that do not count Ks or IP and without a minimum innings requirement, there is another option. Teams in these leagues can go with 3-4 stud starters and a closer, while filling out their roster with $1 middle relief scrubs. That's a viable but risky strategy, since it likely requires you to punt wins.)
In most keeper leagues, a powerful case can be made for a Stars and Scrubs strategy for hitters rather than pitchers. Tactics to make this work include:
Make the most of limited position slots: Contenders with a strong freeze list will likely have several offensive keepers in the middle or upper tiers prior to the draft. The challenge is to pack as much offense into the remaining hitter slots as possible with stars, while retaining a few slots for lower-priced scrubs with potential for growth.
Spend your profits on offense: We've all seen GMs leave money on the table. It happens more often in keeper leagues, when owners do not fully appreciate the impact of draft inflation, or lose track of it. They also may not have planned in advance how to spend their "profits"—the difference between the relatively low salaries of keepers and their projected dollar values.
If bidding on the few remaining aces in your league soars out of sight, it's time to pass on them and instead put your profits into offensive stars. Don't make the mistake of investing most of those profits in volatile pitching at the draft—instead, pay for additional hitting stars, giving particular attention to their injury history and reliability scores. A Paul Goldschmidt (reliability score of BAB), Adam Jones (AAA) or Starling Marte (AAA) all make good targets. And when you price them, be sure to factor in inflation. If draft inflation is at 30%, a $36 salary may well be a decent price to pay for a Marte initially priced at $28.
Trade scrubs with potential: Low-priced hitters with skills drafted as "Scrubs" may be sought after by rebuilding teams midseason, either because of their breakout potential or potentially greater PT next season. It's easier to dream on a young $1 hitter with a chance at a regular job next year than an overpriced $15 veteran without upside. Drafting such scrubs with an eye on a June trade is a reasonable strategy.
Trade overperforming scrubs: Low-priced hitters performing significantly beyond their salaries also provide fodder for dump trades. Many rebuilding owners will covet a player with a $2 salary who is earning $8, and won't have a problem trading you an $18 veteran earning $14 in return. Reasoning that they will not freeze the veteran next year, the exchange becomes easier as the trade deadline approaches. Even if the scrub continues to outperform expectations, you won't be sorry if you can replace him with a better player for the duration of the season.
Leave room for improvement: Believe it or not, you could have a problem if your roster is filled with mid-level Spread-the-Risk hitters earning in the neighborhood of $8 to $18 at virtually every position. Your potential for midseason stat growth may be restricted because you have no good answer to one or more of these questions:
Where would you put a $10 shortstop acquired in trade if your SS, MI and UT slots are filled with players of similar or greater value?
If league rules require you to promote a top prospect from your farm team shortly after his arrival in the bigs, will you have to drop a player with near-double digit value to accommodate the rookie?
A FA with good earnings potential suddenly becomes available in your league because of injury or trade. Will you have to pass simply because there's nowhere to put him?
Will you be unable to respond to a trade offer for a $12 hitter when you'd just have to drop a similarly-valued hitter in the slot? Your competitor may improve by substituting that $12 hitter for his $1 scrub batting .175.
Granted, these issues are mitigated in leagues with reserve lists, where you can stash that rookie, FA or trade acquisition. But even then you may want to leave room on your roster to improve if the opportunity presents itself.
The case for Stars and Scrubs hitting is strong in most keeper leagues, but nowhere is it more persuasive than in a shallow or mixed league. There, scrub hitters who are injured, sent to the minors or simply don't work out can easily be replaced by a comparable FA with little loss of production. If executed properly, S&S hitting is a strong tool for winning in most leagues—until your competitors catch on to its value.
For more information about the terms used in this article, see our Glossary Primer.
Shopping Cart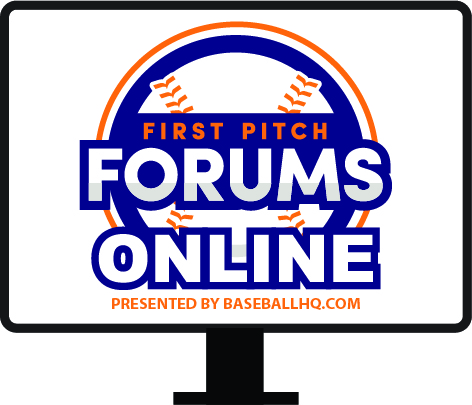 Our virtual First Pitch Forum returns!
Three online-only events: March 5, 11, 17
Join us live, or watch when you want
Just $19!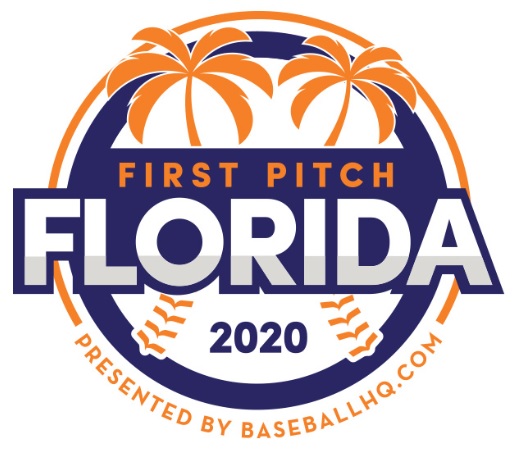 Inaugural Event!
February 28-March 1, 2020
St. Petersburg, FL
A few seats still left!