ROTISSERIE: SANTANA Plan anchors for 2019—Part II
By Michael Weddell
March 22nd, 2019 1:03am
Wednesday's article explained the Santana Plan roster construction strategy and discussed the Santana Plan anchors entering the 2019 season. Today, we'll have some fun applying the same principles to other starting pitchers.
Early-Round Starting Pitchers Who Are Not Santana Plan Anchors
We named six Santana Plan anchors Wednesday, plus one honorable mention candidate. Let's look at an equal number of top starters ranked by NFBC ADP who didn't make our Santana Plan filters, and consider whether they are decent values or overrated. We'll discuss them in order of their ADP:
Justin Verlander (RHP, HOU) missed our Santana Plan filters but is still very much the type of pitcher in which we should invest. Verlander has been very durable with 200+ IP in 11 of the last 12 seasons. He's been elite, although there have been some off seasons sprinkled in his career. The reason he missed our Santana Plan filters is because his 2017 skills weren't good enough, but (1) Verlander's 2017 season didn't miss by much, and (2) his second half of 2017 and all of 2018 weren't just very good but truly elite. It's not a two-year track record of excellence, but 1½ years is close. As we have been evaluating pitchers' skills for these Santana Plan articles (R$ based on strikeouts, IP, xERA, and xWHIP), Verlander was the best pitcher in the majors last year.
In contrast, Aaron Nola (RHP, PHI) is precisely the kind of pitcher that the Santana Plan discourages us from buying. Nola's skills in 2018 were very good, but the reason his 2.37 ERA is so far below his xERA (and other ERA estimators) is a sudden H% improvement that is likely to regress. Nola hasn't been durable either, with IL (it's now called the injured list) stints for his right elbow in 2016 and a back strain in 2017. Nola is a fine pitcher, but not when he has the same ADP as Corey Kluber. There's almost no upside at that price point, but plenty of downside. Pass.
The next trio of pitchers ranked by ADP are Gerrit Cole (RHP, HOU), Blake Snell (LHP, TAM), and Trevor Bauer (RHP, CLE). Who's the winning pick among this trio? While they were all very good in 2018, Cole led the majors in strikeouts per nine innings pitched. His 2018 skills were a cut above the other two. Looking back at 2017, Cole also showed better skills than Bauer, with Snell a very distant third. 2018 was Bauer's first year with a WHIP below 1.30, and Snell did essentially nothing in the majors before 2018. Cole is also the most durable among the trio, reaching 200 IP in both 2017 and 2018. The others hit the IL last season: Snell for pitching shoulder fatigue, and Bauer had a leg fracture that shouldn't affect his outlook going forward. Who has the best team situation? Bingo, it's Cole again. In total, Cole merits his ADP; if only Bauer or Snell are available, maybe draft a hitter and grab Carrasco or Grienke in the next round instead.
Walker Buehler (RHP, LA) obviously doesn't have the two-year track record to be a Santana plan anchor, but those drafting him (ADP of 39) likely are looking for a 2019 ace at a somewhat discounted price. Buehler pitched 137 innings in the majors last year; 153 overall. The results were better than the skills, but not by much—the skill set also was excellent last year. If this is the profile you are looking for—selecting a starter with only a one-year track record of success in exchange for a lower price and hoping the gamble pays off—then Buehler is a reasonable choice, but Patrick Corbin (LHP, WAS) should be preferable. Corbin's ADP is 50, he just pitched 200 innings, and hasn't been on the IL since 2015, and his 2018 skills were slightly better, even measured on a per-inning basis, than Buehler's were. As a 28-year-old with moderate velocity, Corbin is a better bet to stay off of the IL than Buehler is.
Noah Syndergaard (RHP NYM)'s ADP (41 overall, 13 among starting pitchers) is more reasonable this year than in the past, but this author still recommends against him for the third consecutive year. Durability isn't a skill that he owns.
Buy Recommendations
If you draft one Santana Plan anchor and one of the better closers and aim to spend no more than 25%-31% of your budget on your pitching staff, you won't be buying many other established starters, but instead will be looking for interesting skill sets in the $1-$8 range. However, especially in AL- or NL-only leagues, you won't always draft a Santana Plan anchor, so it is helpful to have some alternatives.
We don't have a statistical screen for "Santana-lite" starting pitchers, but let's list the attributes that we would ideally like. No player will meet all of these attributes (otherwise the player likely would be an actual Santana Plan anchor), but here's the ideal criteria:
Two years demonstrating a very good (or at least consistently good) skill set. A shorter track record is interesting, but a one-year wonder is usually overpriced due to recency bias.
We don't want to pay for 2018 actual performance that is markedly better than the starter's 2018 skills.
On the other hand, we'd like some evidence that the skills will translate into favorable results.
Demonstrated durability as a starter, preferably in the majors.
To the extent that there have been injuries, let's try to avoid those with recent injuries to the pitching arm, elbow, and shoulder. Back and oblique injuries also can persist.
One of our better recommendations last year was Rick Porcello (RHP, BOS). Porcello set his career high in strikeouts (barely) and won 17 games for the World Series champions, but his ADP rose to only 163 overall. He's not a Santana Plan anchor because his skills are merely good, not elite, but he's also durable. Porcello's surface stats bounce around, but his xERA has been below 3.80 for five out of the last six seasons.
Compare Porcello to Stephen Strasburg (RHP, WAS). Strasburg has better skills per-inning, but pitches fewer innings, so the pair post similar year-end values. However, Porcello is selected over a hundred picks later than Strasburg is.
While we're at it, compare Rich Hill (LHP, LA) to Strasburg. Sure, I'd prefer Strasburg, but Hill also is selected on average over a hundred picks behind Strasburg. They both are injury prone, but very good pitchers with similar skill sets. Hill's xERA usually is higher than Strasburg's is, but he also has a better strikeout rate. Obviously, Hill is older than the, uh, hills, but he's posted excellent skills in three straight years. We know he'll miss time, but with an ADP of 171, he's still a buy target. Although Hill lacks durability, he owns the other Santana Plan attributes: a multi-year track record of very good skills that have indeed translated into results.
German Marquez (RHP, COL) is missing the multi-year track record, but he is already showing that he's durable (196 IP as a 23-year-old) and owned very good skills in 2018, which improved to excellent as the season progressed. His ADP is 81, but he could easily be taken two rounds before then. Pitching in Denver, figure that his actual ERA will trail his xERA by 0.40, but he still looks very reasonably priced for the gamble that he can hold the skill level that he flashed last season.
Down in the mixed league bargain bin, Jakob Junis (RHP, KC) is better than most fantasy players think he is. Junis had a short IL stint for back inflammation in July, but still started 30 games. His skills are playable in a mixed league, and there is upside potential if his change-up improves. Note that his ADP may be rising due to spring training reports of increased velocity.
Also in that bargain bin with an ADP near 400, Matt Harvey (RHP LAA) reestablished the skills of a mid-rotation starter, but they were hidden by some bad strand rate and home run luck. Harvey's skills and lack of durability are comparable to former teammate Steven Matz (LHP, NYM), but Harvey has an ADP of about 150 picks higher.
Who to Avoid
The main category of players that Santana Plan analysis will steer us away from are players who suddenly improved for just the past year and whose surface statistics overstate their improvement compared to their skills. Other fantasy players are likely to set their market values too high. We've already discussed Aaron Nola and Blake Snell, two examples of this type of inefficiency. Another example is Mike Clevinger (RHP CLE). His xERA was 3.85 last year (which is consistent with other ERA estimators), and 2018 was his first year with a Ctl under 4.0. His history before 2018 is worse. Yet, with owners likely lured by his actual ERA history, Clevinger's ADP is 63 this spring (19th best starting pitcher), too high for this profile.
Another category of pitchers to avoid are yesteryear's heroes. Madison Bumgarner (LHP, SF) has now posted two consecutive seasons of 130 or fewer IP with a xERA of 4.00 or worse. He has had injuries to his pitching shoulder and his left hand, so the most likely possibility is that he's changed, that the recent xERAs of over 4.00 are his new skill level and it's been hidden by good fortune. If you are tempted to draft Bumgarner anywhere near his ADP of the 24th-best starting pitcher, consider watching a highlight reel of the 2014 World Series, hum "The Way We Were" to yourself, return to the draft room, and then select a different player.
Our BaseballHQ projections have Shane Bieber (RHP, CLE) as the 30th-best starter in a mixed-league draft, and the NFBC ADP data ranks him as the 36th-best. Shane Bieber also owns a 4.55 MLB ERA in 115 IP, so the lofty projections are based on skills, mostly while pitching in the minors. We know that Bieber's skills typically call for an improvement, especially his very low Ctl in the minors, but we also don't know when he'll make the necessary adjustments to reach his potential. His average exit velocity was 7th-worst among MLB pitchers with at least 300 balls in play last year, so his poor H% last year may not have been entirely due to bad luck. Bieber is such an extreme strike thrower (he would have tied for the MLB lead in the greatest percentage of pitches thrown into the strike zone, if he had pitched enough to qualify for the Zone% leaderboard) that some H% or home run problems may be part of his profile. Maybe Bieber needs to make some adjustments and maybe that won't happen during April 2019.
The price point to buy Bieber just seems way too high. Consider the scouting input from last winter: we rated Bieber as having a 50% chance of eventually becoming a major league average player and commented "because of his pitch-to-contact ways, his upside is that of a #4 starter." One year later, should we really be drafting as if his expected level is a high #2 starter in 2019?
Nick Pivetta (RHP, PHI) has an ADP right near Bieber's, a similar history (a youngster with MLB ERA much worse than xERA), but is a better buy. Pivetta has a higher Dom, is further along the path of making the necessary adjustments, and did indeed seem to be lowering his H% late in 2018.
Conclusion
Let's conclude with this generalization: while usually the one-year wonders are overpriced due to recency bias, it depends on the price point. We've commented favorably on Corbin, Marquez, and Pivetta in this article because there sometimes can be reasons why the marketplace doesn't buy into the skill improvements.
For more information about the terms used in this article, see our Glossary Primer.
Shopping Cart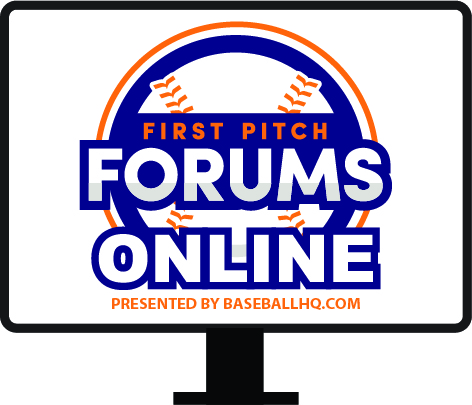 Our virtual First Pitch Forum returns!
Three online-only events: March 5, 11, 17
Join us live, or watch when you want
Just $19!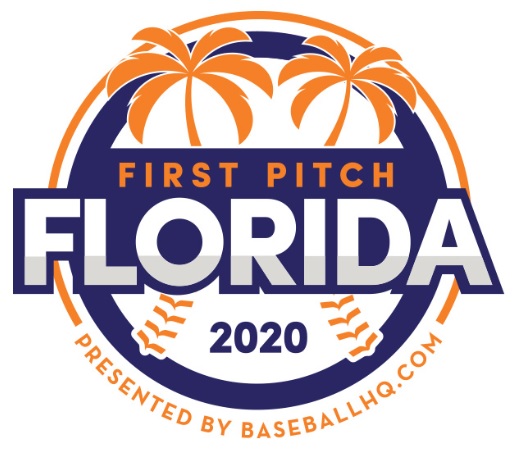 Inaugural Event!
February 28-March 1, 2020
St. Petersburg, FL
A few seats still left!