ROTISSERIE: Santana Plan anchors for 2018
By Michael Weddell
March 1st, 2018 12:04am
By Michael Weddell
Good news and bad news for our annual Santana Plan article. 2017 was a great year for our Santana Plan anchor picks. However, our 2018 Santana Plan anchor list is both short and not very illuminating. Stick around for some fun though: we'll use Santana Plan style analysis to consider studs and duds among the second and third tier starting pitchers.
What is the Santana Plan?
Named in honor of one-time perennial Cy Young candidate Johan Santana, the Santana Plan is a roster construction strategy that advocates buying one elite starting pitcher. The rest of the roster strategy follows BaseballHQ's LIMA plan. Budgeting 25%-31% of your auction dollars on pitching will require that your starting pitchers other than the Santana Plan anchor will be less expensive options that still possess reasonably high skills. Spending 69%-75% of your budget on batters should put you ahead of your competitors in compiling batting statistics.
The strategy works because over nine years, our Santana Plan anchors have returned 83% of their pitching value using a dollar allocation based on skills underlying the typical Rotisserie scoring categories, not actual outcomes, compared to only 52% for the pitching pool as a whole. All pitchers are risky, but Santana Plan anchors have been substantially less risky than the rest of the pitching pool.
Each year, we run a statistical screen to look for the most predictably excellent pitchers. We filter for starters who:
Earned at least $24 during each of the prior two seasons based on strikeouts, IP (which of course contribute to wins), xERA and xWHIP; and
Earned at least $28 in one of the prior two seasons based on strikeouts, IP, actual ERA and actual WHIP
In short, insist on two consecutive years of performance and durability before you invest in an expensive starting pitcher.
How Well Did the Santana Plan Anchors Perform in 2017?
Last year's article identified six Santana Plan anchors. As a group, they performed very well, on average retaining 95% of their prior year value based on strikeouts, IP, xERA and xWHIP.
However, none of you rostered all six anchors, so no one realized that 95% return on their prior year skills. Four out of the six 2017 Santana Plan anchors improved their skills and in a moment will once again claim their place on the Santana Plan anchors list. Those of you who drafted Madison Bumgarner were quite disappointed, but his dirt bike accident was impossible to foresee. David Price made our statistical screens for the Santana Plan last year, but already was missing time during spring training last year due to an elbow injury and turned into a year-long disappointment.
We also warned you a year ago against over-drafting Noah Syndergaard (he hadn't shown the durability to justify the 4th highest ADP among starting pitchers) and cautioned you not to ignore Jake Arrieta's skill decline.
Overall, it was a fine performance (but it won't be every year).
This Year's Santana Plan Anchors
This year's Santana Plan anchors are Clayton Kershaw (LHP, LA), Max Scherzer (RHP, WAS), Chris Sale (LHP, BOS) and Corey Kluber (RHP, CLE). Those four also drew the four best BaseballHQ.com pitching projections (in a 15-team mixed league with typical 5x5 scoring categories) and have the four best ADP (average draft positions, using NFBC data) among mixed league starting pitchers. We probably don't have to work hard to convince you that those four pitchers are solid investments, so let's provide just a couple observations.
We always have to be open to new information, to blend new information into our expectations without falling prey to recency bias. So why is Clayton Kershaw's ADP still three picks better than Max Scherzer's? Compare their skills from 2017 and there's not a bit of difference between them on a per inning basis. Kershaw had a better xERA but Scherzer had a better xWHIP. Scherzer's Dom was better, but Kershaw's Ctl was better. Net those skills together and Kershaw has the better Cmd ratio, but Scherzer looks a hair better when measured by K%-BB%. What's indisputable is that Scherzer has been more durable. Kershaw has missed time two consecutive years for back injuries (I downplayed his injury reoccurrence risk last year, a mistake I'll not repeat). Although Scherzer had a short disabled list stay for neck inflammation, he still managed to record his fifth straight 200+ IP season and earn his second straight NL Cy Young award. It doesn't make sense that Kershaw's ADP is three picks higher when their skills per inning are dead even and Scherzer is unquestionably more durable. Your competitors are paying more for a vintage 2015 Kershaw upside that may no longer exist.
From the spring training news or noise department, Chris Sale announced that he's going to pitch to contact in 2018, motivated by a desire to lower his pitch count and stay fresh for a possible Boston post-season run. We saw a previous "pitching to contact" announcement from Sale in spring training 2016, and it noticeably affected the shape of his pitching statistics: fewer pitches per plate appearance, enabling Sale to face more batters and complete more innings. From a fantasy owner's viewpoint, it was rather disappointing as Sale's 2016 Dom was his career low. Maybe it'll be noise this time around, but I'd rank Sale last among these year's four Santana Plan anchors in case his Dom falls again in 2018.
Other "Studs and Duds" Among Starting Pitchers
What should you do if you don't draft a Santana Plan anchor? For example, it's nearly assured that you won't draft one if you are picking early in a mixed league snake draft.
Let's use the same Santana Plan style analysis—emphasizing skills and durability over results and insisting on a two year (or longer track record)—and compare our views to the ADP data.
Chris Archer (RHP, TAM) has posted two straight seasons with ERAs of about 4.00 mostly due to a high rate of home runs per flyball. HR/FB% tends to be volatile and Archer never showed that problem during 2012-15. Consider a 4.00 ERA as a floor for his performance. Archer also has these credentials:
Just missed our Santana Plan statistical screen by fraction of a dollar.
195–212 innings pitched every year during 2014-2017.
xERA of 3.50 or less every year during 2015-2017
Best Dom of his career during 2017
Might get traded mid-season of 2018 from the Rays to an even better team situation
Despite Archer's rather middling BHQ projection, consider buying him because of the high floor with possible upside. His ADP shows he is the 14th starting pitcher to be drafted in mixed leagues on average, but I'd rank him 8th. For a similar bullish recommendation, see this analysis by Derrick Boyd.
A similar "buy skills and durability, not results" narrative applies to Masahiro Tanaka (RHP, NYY). His xERA last year was 3.51 but the actual ERA was 4.74 due to an absurd 21% HR/FB%. Even when pitching home games in Yankee Stadium, that figure will fall. Fantasy owners were leery of Tanaka's decision to rehab a partially torn UCL entering the 2016 season, but after two mostly healthy seasons (although there was a 2017 disabled list stint for a forearm injury), maybe we should admit that Tanaka's medical team knew more than we did. Tanaka's ADP is 102, leaving plenty of time to take him before your opponents do.
The marketplace seems to be skeptical of Robbie Ray (LHP, ARI). However, 2017 was his second strong skills season with xERAs of 3.62 and 3.47 the past two seasons. His surface stats in 2016 were wrecked by a 37% H% but his results were terrific in 2017. One of his weaknesses, too many homers, may be fixed by the humidor installed in Arizona, although that news should also lower his ADP. Owners don't trust his WHIP, but control is most commonly the last skill for young starters to master, and xWHIP indicates that Ray has further upside to reach. Ray's ADP currently shows he is the 13th starter to be drafted on average, but he should be ranked higher than that.
Our last pair of undervalued starters are veterans whose ADPs indicate we are punishing them for overperforming their skill sets during years prior to 2017, examples of a reverse recency bias.
Jose Quintana (LHP, CHC) used to post ERAs below his xERAs due to suppressing homers. That ended in 2017, but he's now being undervalued even if his HR/FB rate was league average. Quintana has a very high floor with five straight seasons of 32+ games started, all with xERAs in the 3.50–4.00 range. His Dom increased during 2017 and he is backed by a pennant contending team. Quintana's ADP is 74 but should be about 55-60 based on his skills history.
Despite that 2016 Cy Young award, we never considered Rick Porcello (RHP, BOS) to be an elite pitcher. Even so, his ADP of 240, 67th lowest among mixed league starters, seems like a severe overreaction. Porcello has 100+ BPVs for three straight years and 31+ games started for six of the last seven seasons, a combination of sustained durability and skills excellence shared by pitchers being drafted multiple rounds earlier. Jeffrey Tomich agrees, calling him a bargain bin pitcher.
Let's move on to the "duds," the starters who are overvalued by a Santana Plan style analysis.
Madison Bumgarner (LHP, SF) had a worse skills decline during his injury-shortened 2017 than one might imagine by looking at his 3.32 ERA. For example, his Dom has at his lowest level since 2010. Maybe he'll return to ace status, but he shouldn't be the 6th starter to be drafted, which is where his ADP ranks today, not with the downside risk he now bears.
Noah Syndergaard (RHP, NYM) missed most of 2017 with a partially torn lat muscle. His skills have been terrific at times, but we can't assume that all of his skills will return intact, and his high-velocity approach might lead to further injuries. There is too much downside risk for Syndergaard to have the 9th lowest ADP among starting pitchers.
Luis Severino (RHP, NYY) has exactly the profile that a Santana Plan analysis dislikes. Featuring an improved change-up, Severino took a huge leap forward in 2017. We say show us a second consecutive season with elite skills and durability before we'll buy in. Severino has the 7th best ADP among mixed league starters, too high for a one-year wonder.
Conclusion
Best of luck using this analysis to improve your fantasy teams. I'll respond to the comments below during the next two weeks or you can always reach me on the BaseballHQ forums where I post as Michael@HQ.
For more information about the terms used in this article, see our Glossary Primer.
Shopping Cart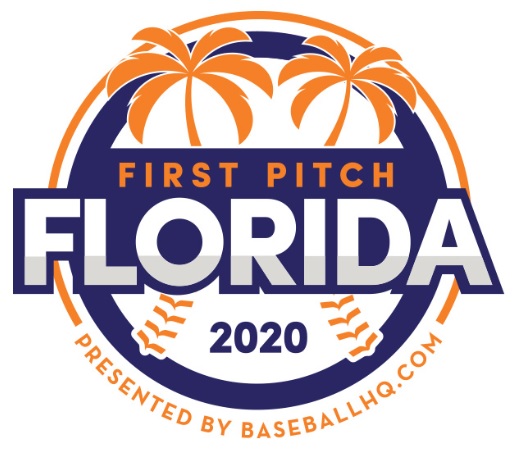 Inaugural Event!
February 28-March 1, 2020
St. Petersburg, FL
A few seats still left!