ROTISSERIE: Power, upside, closers all key in short season
By Steve Gardner
July 11th, 2020 2:03am
This column first appeared in the July 8 issue of USA TODAY Sports Weekly.
The most important quality in fantasy baseball is consistency. How we think a player will perform this season is often based on how he did last year ... and the year before.
However, 2020 isn't going to be like any other season in baseball history.
Any team can be a contender over a 60-game period. Strength of schedule? Throw it out the window. And perhaps most painful to fantasy leagues that haven't yet drafted, any player rankings you'll find now are going to be pretty much worthless. There's just so much randomness compressed into so little time.
In short, it's going to be an unpredictable, high-speed roller-coaster ride … in the dark.
As summer camps opened last week, several players – including David Price, Felix Hernandez and Ryan Zimmerman – announced they will not play this season. Even more were unable to report to camp because they tested positive for coronavirus. There will be more to come.
It's a fitting metaphor for 2020 that that one thing we could count on for pretty much the past decade – Mike Trout being the best player in baseball – is no longer a given.
With a baby on the way, the Los Angeles Angels' slugger will leave the team at some point to be with his wife and family. How long will he be away? Will he opt out completely? No one knows, not even Trout himself.
"There's a lot of things on my mind. I'm trying to be the safest and most cautious to get through the season," he said last week. "It's going to be tough."
Unfortunately, that's the cloud the 2020 season will be played under. For fantasy baseball purposes, we just have to assume MLB is able to make it to the finish line.
With that as a starting point, strategy begins with three basic truths.
Rosters will be larger than usual.
Managing pitching staffs will be the greatest challenge.
The National League will have a DH.
That's about it. Everything else is speculation based on how teams are expected to react to those changes. And in turn, fantasy managers will have to react to those reactions. See the challenge?
With more players available, statistics will be more widely dispersed. On a per-game basis, you won't get as many runs, homers and RBI out of your hitters or as many strikeouts from your pitchers. Finding stolen bases, pitching wins and saves will be even more difficult.
Coupled with the short season, the best players won't provide their typical advantage over merely average ones. If your league has yet to draft, a stars-and-scrubs strategy is going to be less effective. And injuries to top players are going to be more difficult than ever to overcome.
Finally, statistical outliers could end up being league winners. Two-way star Shohei Ohtani, for example, appears to be on track to pitch and hit when the regular season starts. His unique ability to contribute in nine of the 10 traditional fantasy categories could give fantasy GMs the flexibility to address key needs at any time.
Perhaps Nelson Cruz tops 20 home runs (the equivalent of 54 over 162 games), Trea Turner steals 25 bases (a full-season pace of 67) or Jeff McNeil makes a run at hitting .400. In a sprint, upside matters more than ever.
When it comes to pitching staffs, we're going to see teams take all sorts of different approaches. Starting the regular season on a compressed training schedule, most starters their first few times out are unlikely to pitch even the minimum five innings required to qualify for a win.
Middle relievers who can go multiple innings – or designated "followers" who take over for the starters – should be exceptionally valuable. The likes of Ryan Yarbrough, Ross Stripling, Freddy Peralta, Chad Green, Seth Lugo, Drew Pomeranz and Yusmeiro Petit who might normally be overlooked in regular drafts could become key contributors in the early going.
I'm also bullish on pitching prospects in a short season. There's no need for early shutdowns to limit their workloads. And even if their parent clubs choose not to activate them right away for service time considerations, they'll still be able to build up their endurance before they're activated.
With every team starting off in playoff contention, MacKenzie Gore, Jesus Luzardo, Nate Pearson, Spencer Howard and Dustin May aren't going to be treated like typical rookie pitchers.
On the other end of the spectrum, veterans who've proved durable could see an even greater share of the workload. Clayton Kershaw, Justin Verlander, Jacob deGrom, Max Scherzer and even Trevor Bauer have shown the willingness to take the ball every fifth day regardless of the lack of off days on the calendar.
And here's one of the crazier quirks of 2020. Closers might end up being more valuable than starters, especially closers with high strikeout rates. With the new rule placing a runner on second base to start extra innings, they will be in prime position to pick up wins as well as saves.
Here's a bold prediction: Josh Hader finishes the season as the most valuable fantasy pitcher.
Adding the designated hitter to NL lineups will be significant, but it's not a zero-sum game.
Austin Riley, Howie Kendrick, Tommy Edman, Ryan Braun, Kyle Schwarber and A.J. Pollock are among those who should benefit most with the DH in effect.
But don't go just as far in downgrading National League pitchers just because they'll face a DH in every game instead of the opposing pitcher.
A quick look at the numbers: Pitchers had an average of 2.1 plate appearances per game last season – thanks to pinch-hitters and double-switches – and they struck out a total of 2,218 times (43.5% of the time). That's roughly one additional strikeout per game with a pitcher at the plate.
By comparison, DHs struck out 2,652 times (in 25% of their plate appearances). Over a shortened season, it's just not that much of a difference. Skills are much more important when it comes to racking up the K's, so take advantage if your opponents seem to be avoiding NL pitchers.
Overall, if you have a chance to redraft your fantasy roster, put a much higher priority on hitters than pitchers because their results will be more predictable. Stack the bats, stream the arms. Embrace risk, target players with high upsides. And pay up for stud closers.
Told you this is going to be a weird season.
For more information about the terms used in this article, see our Glossary Primer.
Free Weekly eNewsletter
The industry's #1 analytical weekly e-mail newsletter is ABSOLUTELY FREE!
More Information
Shopping Cart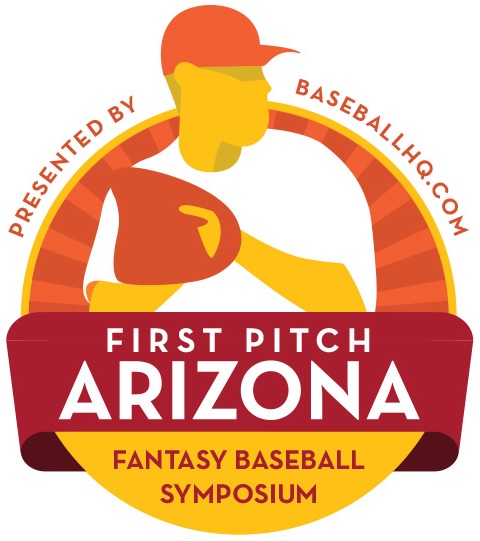 November 3rd-6th, 2022
Sheraton Mesa Wrigleyville West
EARLY BIRD REGISTRATION NOW OPEN
!