ROTISSERIE: Pinch-Drafting in NL Tout Wars
By Dave Adler

@Daveadler01
March 21st, 2023 1:02am
"Now batting…pinch hitting for Phil Hertz….Number 7…Dave…Adler…"
What do you do when a league requires in-person attendance…but life gets in the way, and you can't make it? You get a pinch-drafter, of course. The expert-league fun-fest known as Tout Wars occurred in New York City last weekend, and long-time NL-only stalwart Phil Hertz could not make it due to previous commitments. Since I can get into the bright lights of the big city easily, I volunteered to take his place at the auction table. Phil will continue to helm the team during the season.
Elements of Style
The first step of pinch-drafting, of course, is to define the starting point – the projected stat database. We're both BaseballHQ writers, and prefer to heed Mayberry reliability scores, so no issues in this case. But make sure you're on the same page as your designated picker before getting started. Since projected stats inherently involve uncertainty, discuss how closely to follow them (and the projected dollar values) before getting into the heat of auction battle.
Which, of course, brings up the next question – what's your auction style? In general, I don't target specific players - I set a budget for each position and identify acceptable players that fall in those tiers (see my AL-LABR article for a recent run with this process).
Phil takes a different approach, creating three levels of players and targeted salaries, the first being the "ideal outcome." The projected salaries of that level adds up to $260, so I immediately had my first set of targets to enter into RotoLab. Phil followed that up with second and third player levels that should be targeted if the first-level players don't work out for some reason. After marking those players with different labels, I had a set of well-defined targets/salaries to take into the auction.
To be prepared, I also identified lower-level ($1-2) players to fill in gaps in the end-game.
How flexible is flexible?
Like John "Hannibal" Smith, I love it when a plan comes together. But it helps to know how much price flexibility exists? It's great to have a list of target players/salaries, but you never know how an auction will flow until it begins. And, of course, players in the second and third levels from Phil's lists are likely to come out before some of the players in the first level. So I had Phil specify the flexibility for both the players and the target salaries. I got the OK to go up to a few dollars for the first-level players, and, unless auction dynamics dictated it, not to go over value on the second and third levels.
Know the league
It seems obvious, but make sure you understand the scoring categories and rules in the league. Tout has some wrinkles that need to be considered – for instance, it's an OBA league, rather than BA. There's also a "swing-man" in place of an outfielder; that slot can be used as a hitter or pitcher in the weekly lineup. Finally, there's no minimum innings requirement, which opens all sorts of strategy implications.
A big question for the pinch-drafter – do you know the other owners in the league? If not, get the inside scoop from your compatriot. While it's my first time in Tout for many years, I participate in leagues with many of the other folks in NL-LABR; Phil filled me in on most of the rest. However, there are two new owners in the league, and neither Phil nor I knew their style. Another factor – Brian Feldman, the auctioneer, also did AL-LABR two weeks ago, so I'm used to his fast-paced style.
General Strategy
Phil and I decided to spread the risk, and other than one target, spend $30 or less on each player. His lists leaned heavily towards players with high Mayberry reliability scores, although some exceptions were made. Phil's goal for pitching - limit it to $60-65. After LABR, I felt that wouldn't be enough for a competitive staff, so planned on $70-75. He wanted one of Josh Hader or Devin Williams as closer for under $20, but having seen them go in the lower $20s in NL-LABR, I planned to go over $20 to secure one of those two.
The team
Things seemed to go well. Here's the team:

Pos      Name           Team    MM CODE   Sal   $R  
===  ===============    ====    ========  ===   ==
C    Bart, Joey          SFG    3104 ADA    6    4
C    Narvaez, Omar       NYM    1013 BBD    4    1
1B   Alonso, Pete        NYM    4155 AAA   35   30
3B   McMahon, Ryan       COL    3235 AAB   18   16
CO   Escobar, Eduardo    NYM    3143 AAC    4   11
2B   Stott, Bryson       PHI    2435 ABA   11   13
SS   Abrams, C.J.        WAS    1525 ACB   16   13
MI   Kim, Ha-Seong       SD     2435 AAC   14   13
OF   Bryant, Kris        COL    4245 FCC   21   20
OF   Happ, Ian           CHI    4235 AAB   19   18
OF   Conforto, Michael   SFG    4245 BFD   15   19
OF   Suwinski, Jack      PIT    4105 ABA    4   11
UT   Grichuk, Randall    COL    3235 AAB    7   14
SW   Robles, Victor      WAS    1413 ABA    4    5
SP   Greene, Hunter      CIN    3503 DCB   18   17
SP   Lodolo, Nick        CIN    4503 DDA   14   13
SP   Rogers, Trevor      MIA    3303 DBA    9    9
SP   Keller, Mitch       PIT    2203 BBC    4    8
RP   Williams, Devin     MIL    5530 BCC   23   15
RP   Gallegos, Giovanny  STL    3510 BBA    6    7
RP   Suarez, Robert      SD     4410 DAD    2    4
RP   Lugo, Seth          SD     3301 DCA    5    6
RP   Vesia, Alex         LAD    4510 ADF    1    5
RES  Strzelecki, Pete    MIL    5500 AFF    0    3
RES  Bush, Matt          MIL    4410 FFFF   0    1
RES  Toro, Abraham       MIL    3233 ACD    0    4
RES  Toglia, Michael     COL    2303 ACA    0    0

How it went
Tough crowd. As typical in leagues with experienced players, bargains didn't really exist in the first part of the auction; the early stars routinely went for $1-5 over projected value. The bargains came later in the auction, where the mid-tier went for a little less than projected. I spent more than projected on pitching; as the auction progressed, that seemed the best place to spend the dwindling payroll.
In general, I rostered the tiered players Phil wanted, albeit for a buck or two more than he had aimed. As he noted after the auction: "I wanted one of the four top first baseman and felt that Alonso would be the best bargain (my note: unfortunately not a bargain!), keeping in mind the Forecaster's up note: .283, 50 homers. On the pitching side, I wanted a top closer: either Devin Williams or Josh Hader. There were last minute concerns that Edwin Díaz' injury would push their cost up, but in the end, the ultimate price of $23 was tolerable. I also decided I didn't want to pay for one of the 'elite' starters and instead successfully targeted Hunter Greene. Once again, the Forecaster UP - 3.00 ERA, 220 Ks - played a role in the decision making."
Looking at the RotoLab projections – the team is well set up for runs and power, appears to be middle of the road for speed, and lacks OBA prowess. Pitching looks to be in the top half of the league in most categories but lacks wins.
Conclusion
The main take-away from last weekend – with good communication, and keeping an eye on reliability, this pinch-drafter took Phil's vision and turn it into a competitive team. I leave it in Phil's hands to get the squad to cross the finish line first!
For more information about the terms used in this article, see our Glossary Primer.
Free Weekly eNewsletter
The industry's #1 analytical weekly e-mail newsletter is ABSOLUTELY FREE!
More Information
Shopping Cart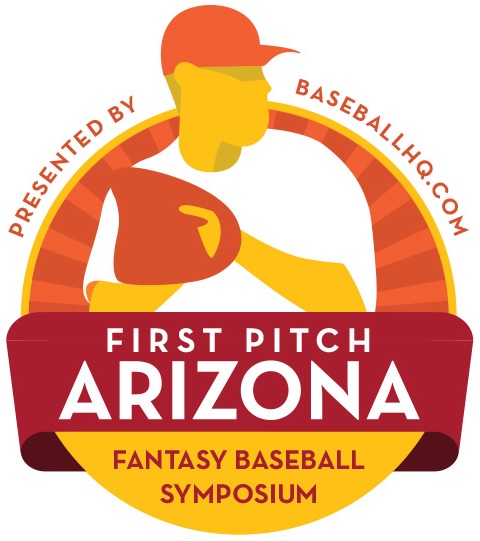 November 2-5, 2023
Mesa, Arizona
SAVE THE DATE!