ROTISSERIE: Little time to analyze, react as stretch run begins
By Steve Gardner
August 27th, 2020 1:03am
This column originally appeared in the August 26 issue of USA TODAY Sports Weekly.
It seems only fitting that in this compressed baseball season we encounter several important milestones in rapid succession.
The events may not coincide exactly, but over the past week or so, we've witnessed a tidal wave of top prospects come crashing onto major league rosters. This week, we come to the halfway point of the abbreviated 66-day MLB schedule and next week the sprint to the finish kicks off with the one-and-only trade deadline on Aug. 31.
It's almost as if the All-Star break, trade deadline and September roster expansions all happened at the same time.
I've always counseled fantasy managers whose teams have gotten off to slow starts that, whatever damage has been done in the first half of the season, it can be undone in the second. Unfortunately, this year it may be a little harder than usual to stage that kind of comeback.
Many of those amazing individual midseason turnarounds – Brian Dozier in 2016 and Matt Carpenter in 2018 instantly come to mind – had the benefit of a full three months or more to recover from their dreadful starts. But in this shortened season, players who may otherwise have been able to bounce back from a poor April, May and possibly June don't have that luxury.
A normal first half (81 games) is 35% longer than the entire season in 2020. And that doesn't even account for the significant number of seven-inning games we're seeing this year as teams in the East and Central divisions try to make up COVID-19 and weather-related postponements.
So if you built your offense around players such as Ronald Acuña Jr. ($9 earned as of Aug. 23 in mixed 5x5 Roto leagues, according to BaseballHQ), Francisco Lindor ($10), Nolan Arenado ($11), Rafael Devers ($8) or J.D. Martinez ($7), you're likely facing a steep uphill climb to the top of your league standings.
Similarly, injuries to key players in this short season have been devastating. Just ask those who drafted Stephen Strasburg or Yordan Alvarez.
On the other hand … some players we might have dismissed as small-sample flukes in previous years – Kyle Lewis ($35), Anthony Santander ($33), Mike Yastrzemski ($32) or Trent Grisham ($28) – just might be able to retain their surprising value over the entire 2020 season.
With the elimination of the minor league season, this year was always going to be a strange one for the game's top prospects.
In looking at my preseason top 30 fantasy prospects, 15 have reached the majors in 2020. Four of them – RHPs Casey Mize and Sixto Sánchez, OF Cristian Pache and C Joey Bart – made their MLB debuts this past week, as did RHP Triston McKenzie, LHP Tarik Skubal and OF Ryan Mountcastle.
Fantasy managers can't afford to wait this season when new players surface, so these rookies were quickly snapped up in leagues where they were still available.
The promotions make sense from a major league standpoint as well. Prospects who are nearly major league-ready really can't improve their skills to any greater degree at the teams' alternate training sites. And it's difficult to evaluate prospects if they're not playing in real games. So teams have determined a lost season of development may be even more critical than a lost season of player control.
However, that philosophy goes in the opposite direction with the youngest prospects. Early exposure to the majors could hurt more than help. That's why we probably won't see Wander Franco, Jarred Kelenic and most likely MacKenzie Gore in 2020. All three are 21 or younger. Barring injuries or other unexpected emergencies, they'll have to wait until next season to make their major league debuts.
With the wave of prospect arrivals mostly complete, fantasy managers can turn their attention to the Aug. 31 trade deadline.
The first major deal took place last week, when the Phillies picked up relievers Brandon Workman and Heath Hembree from the Red Sox. Workman was a welcome addition to NL-only leagues for fantasy teams in need of saves. But most are looking forward to seeing players who can impact multiple stat categories change leagues.
The problem at this year's deadline is that it's more difficult than ever to identify the MLB teams that are definite sellers.
The Red Sox (9-20 entering the week) have already acknowledged they're willing to trade, but would they entertain offers for a true difference-maker like Xander Bogaerts?
Outside of the Pittsburgh Pirates (7-17), Seattle Mariners (11-19) and Kansas City Royals (11-17), this season's expanded 16-team playoff field has almost every other team at least on the fringe of contention. Even a modest winning streak could change a team's fortunes dramatically.
There are similar dynamics in play for fantasy leagues, where it can be just as difficult to tell the buyers from the sellers. How much ground can teams make up in each Roto category over the final month? With many of the categories closer in a shortened season, it's harder than ever to pinpoint where a team should focus on upgrading. And the fear of making the wrong move may be intensified with so little time to fix mistakes.
In keeper leagues, even those dreaded veterans-for-prospects "dump trades" aren't as easy to make because there's so little information on minor leaguers this season until they're promoted.
All that said, I managed to make a trade recently in one of my leagues. But it goes to show how perfectly things may have to align to get things done. I have a keeper league team in contention for a title but whose pitching depth – both now and for next season – is suspect with Strasburg on the shelf. On the other hand, I have a wealth of outfielders, including the surprising Kyle Lewis at a salary of $1.
A team playing for next season offered a package headed by Reds pitcher Luis Castillo, a preaseason favorite of mine whose numbers have been unimpressive (0-3, 4.44 ERA, 1.52 WHIP) in his first five starts. However, Castillo's opponents posted a .403 average on balls in play, resulting in an xERA over a full run lower at 3.32.
After a few additions and subtractions, we figured out a deal that worked for both teams. I got a potential ace for this year and next while giving up exactly the kind of lottery ticket a rebuilding team covets. It may end up costing me if Castillo continues to struggle, but it was worth a shot.
Just another reminder that even in a shortened season, championship flags fly forever.
For more information about the terms used in this article, see our Glossary Primer.
Free Weekly eNewsletter
The industry's #1 analytical weekly e-mail newsletter is ABSOLUTELY FREE!
More Information
Shopping Cart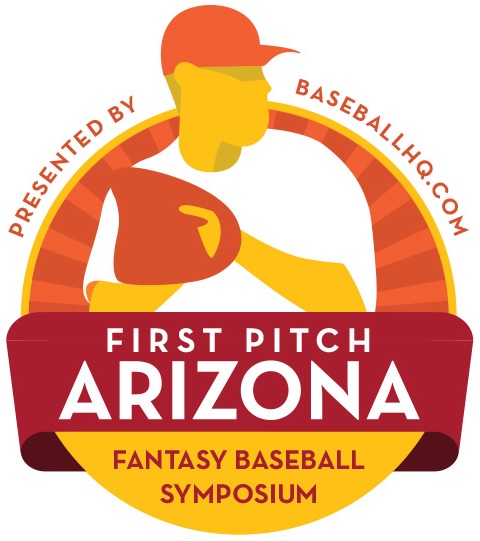 November 2-5, 2023
Mesa, Arizona
REGISTRATION NOW OPEN!