ROTISSERIE: The Great BHQ #ToutChase19, pt. 5
By BaseballHQ
September 30th, 2019 5:00pm
Industry "experts" leagues are funny beasts. Though there are some differences between them and a "regular" home league, it still comes down to competition and the spoils of bragging rights. The stakes may be different in expert leagues—there's no difference in payout for finishing first or 11th—but in this competitive content creation market, an expert league championship or two definitely legitimizes one's platform.
Over the years, we at BaseballHQ.com have won or placed in our fair share of these leagues. And on the whole, with two weeks left in the 2019 season, we're set up to have another good year on that front (see the bottom of this article for details). But within the past several weeks, there's some interesting parallels between several BHQ teams in different leagues of Tout Wars—one of the best-known experts leagues that started play in 1998. (Reference ToutWars.com for the different contests, participants, individual league constitutions and historical data.) We thought these parallels might make for an exercise that BHQ subscribers and even others may find insightful in the season's final weeks.
In Tout Wars-AL, Tout Wars-NL, and Tout Wars-Mixed Auction, BHQ representatives are in the hunt for the championship. As of today—September 16—none of the three are in sole possession of first place, but all three are within "spittin' distance," and trying to squeeze out just those few extra points to make that leap into the top spot by September 30. We thought it would be fun to chronicle each of these three teams' quests in semi-real time, with five checkpoints along the way between now and the end of the season. The goal is to gain some insight into the participants' thinking as they make their final roster moves and we all watch their final boxscores and the league standings that culminate the year.
Patrick Davitt (AL), Phil Hertz (NL) and Brent Hershey (Mixed Auction) will update us on their progress each Monday and Friday for the rest of the season. The header for each league links to the current standings (though note that if you are reading this AFTER the "Installment date," some of the commentary might not make sense as the link is dynamic will be current for each day). In each installment, we will ask the participants to respond to several questions regarding their roster and category management. Thus, we've dubbed it The Great BHQ #ToutChase19.
So far in this series: Part 1 (9/16/19) | Part 2 (9/20/19) | Part 3 (9/23/19) | Part 4 (9/27/19)
•
Installment #5 of 5: September 30, 2019
With the season complete, here's the wrap:
Tout Wars-AL (Patrick Davitt)
Finished in 3d place, 6 pts behind leader
And so it ends.
Weekend recap: As I expected, the final weekend was anti-climactic in Tout-AL. I had no chance of catching the front-runners and no chance of being caught from behind. I was so bummed, the only game I watched was the OAK game where they cinched home field for the phony-baloney Selig game.
Season recap: I finished third, which is a "money finish" but still disappointing, because I thought I had hustled my way into a shot at winning. I had assessed my team at the halfway point and saw paths to +12 in offense or +5 in Wins and Ks, as well as +6 combined in Saves, ERA and WHIP. Since I didn't want to depend on chasing wins, I decided to wait until I was sure of hitting the 950-innings requirement without starters, then to trade starting pitching for hitting and closers, additionally hoping that getting closers while dropping starters would create benefits in the decimals. At the same time, I hoped that putting starters on certain teams would help them get past the teams I would be chasing in the overall.
So nine weeks ago, I began a series of trades to execute the strategy. Over the next four weeks, I traded away all five of my starters (Mikes Leake and Fiers, Daniel Norris, Jose Berrios and Trevor Bauer) and five hitters (Brian Goodwin, Rowdy Tellez, Kevin Plawecki, Avisail Garcia and Oscar Mercado, whom I had FAABED just before his callup, and who helped shoot me to the top of SBs). In return, I got five hitters (Matt Olson, Aaron Judge, Marcus Semien, Danny Jansen and Vlad Jr.) and two closers (Ian Kennedy and Mychal Givens) and some throw-in relievers I dropped pretty quickly.
For the most part, the trades worked as planned. By the end of the season, I had netted 11 points—7.5 points across the hitting, and 3.5 in saves—while losing 6.0 in wins and Ks, for a net gain of five points. Vlad Jr. was a complete dud, hitting his only HR while stuck on my reserve, and OBPing .288 after I activated him. Teammate Danny Jansen turned out to do the near-impossible, posting a .255 OBP that was 50+ points worse than Plawecki. Add in the hitting gains I would have made anyway, and I finished the year at 94 points, six behind the champ, Rob Leibowitz, and five back of second-place Rick Wolf/Glenn Colton.
What didn't work about my trading was that the starting pitchers I traded away did not pass Rob or Rick/Glenn. Rob ended up having a late spurt to surge into third in wins and second in Ks, while Rick and Glenn finished first in both categories, gaining 12 points from mid-season. They also gained six points in saves, thanks in part to a canny June pickup of Brandon Workman and a highly beneficial trade for Roberto Osuna, who singlehandedly ended up being worth 5.5 points in the category.
Takeaways: I'm going to think long and hard about investing heavily on "top players" at auction. My top two hitters by auction value—Jose Ramirez and Andrew Benintendi—cost me $75, and returned $28, while my three next-tier guys—Jonathan Villar, Gleyber Torres and Max Kepler—cost $73 and earned $74. I can't help thinking that if I had spread that $75 among five mid-tier hitters, I could have bought fewer cheapo endgamers like Jorge Bonifacio and Chris Davis and more sub-$20 hitters like Marcus Semien, Brett Gardner and Shin-Soo Choo (although I'd have missed out on a $1 Hunter Dozier).
In this year's Tout-AL auction, 30 hitters went for $25 or more, and just five made a profit. They cost $929 in total, and produced $639, a $290 (31%) aggregate loss. Only 12 of the 30 even got to $25 (Leribowitz had two, Carlos Santana and Nelson Cruz), and most of those who top $25 cost more than $25. It's even worse on the pitching side, where nine pitchers went for $25+, none returned a profit, and just two (Verlander and Cole) got above $25, while still posting losses. I spent $30 on Bauer and $25 on Berrios, and got $21 in production. I gotta think about this.
I also had a reaction to how FAAB, but mine is slightly different than Phil's. I had already completely abandoned the hoarding strategy, and spent heavily throughout the season. Sometimes it worked, like buying Emilio Pagan for 199 (out of 1000) and Willie Calhoun for 560. Pagan got me 17 saves, and 2.44/0.89 decimals, with 88 Ks. Calhoun smacked 18 HR drove in 43 and scored 37, albeit with a .310 OBP. The downside was that I was short of fundage when the trade deadline hit.
Overall, it was a pretty good year. I teamed my third-place finish in Tout with a second in my TGFBI league, where I was just hoping to be sixth or better. In the overall, had hoped for top-25% or so overall, top-80, and instead I was 16th of 315, top-5%. I'm patting myself on the back.
Hope your year went as well as Phil's (and Ray's, and Ryan's and Brent's...), and you're rarin' to go in 2020!
Tout Wars-NL (Phil Hertz)
Finished in 1st place, 5.5 pts ahead
Weekend recap: The champagne is flowing after a 5.5 point win over second place Brian Walton. (Yoo Hoo showers are so Twentieth Century - and my wife looked askance when I suggested one.) The lead fell once to 4 points, but also was as high as 6.5 points over the weekend. My biggest worry about my Brewer pitchers turned out to be Much Ado About Nothing. Brent Suter pitched one shutout inning on Saturday, and Brandon Woodruff never made an appearance although I held my breath over whether Woodruff would be the next pitcher up in the Brewers' extra inning affair Sunday.
Season recap: Sometimes you win leagues because you avoid injuries or your opponents suffer them. That wasn't the case for me this year. Tout Wars allows teams to recoup FAAB when drafted players hit the IL. I wound up recouping more FAAB than any other team. Among the drafted players I lost for the season or for extended periods were Andrew McCutchen, Brandon Nimmo, Dominic Smith, Brandon Woodruff and Luke Weaver. I was saved by some very helpful free agent claims. Among the pick-ups along the way were Kevin Newman, Ross Stripling, Mike Yastrzemski, Luke Jackson, Will Smith the catcher, and Victor Caratini. The latter two pick-ups allowed me to trade Brian McCann in a deal that netted me Nicholas Castellanos, who was indispensable for much of the last two months.
Takeaways: I have two. First at the draft, given this is a very deep league, one needs to look for starting pitching bargains and be willing to take a gamble or two. Thanks to injury concerns that turned out to be overblown, I was able to acquire Clayton Kershaw and Yu Darvish for a combined $32, well less than the likes of not only Cy Young candidates Jacob deGrom ($42) and Max Scherzer ($41), but also not much more than Aaron Nola ($31) went for.
Second, more and more, I'm becoming convinced that squirreling your FAAB away for a big free agent pick up in Only leagues is not worth it. This year in NL-only the top free agent, at least as far as FAAB purchases were concerned was Trevor Bauer, who probably turned into a net negative. On the other hand, as noted, above, using the FAAB to try out free agents can help overcome injuries. It's not foolproof—I spent a ton of FAAB on Mac Williamson one weekend—but at least this year it worked out positively for me more often than not.
Tout Wars-MixedAuc (Brent Hershey)
Finished in 3d place, 10.5 pts behind leader
Weekend recap: Well, of course the perfect weekend didn't materialize (big surprise, right?). Bulk of what I needed were dominating performances out of my scheduled starters; and got a mixed bag—Urquidy pitched well with a W but only 2 Ks; Hill pitched well but only 3 innings; P. Lopez got hammered, and Bundy got scratched. So it goes. Did make up a couple points in the process—but with double-digits in the "behind" column, it just wasn't to be.
Season recap: As mentioned in previous notes, my season in this league consisted of runs in separate areas that just didn't coalesce by the end. Stellar offense carried me early, but pitching ratios were horrible. Losing Kluber was a big blow, but I did manage to get my pitching ratios back on track in the middle of the season, due largely to Shane Bieber's ace transformation. But saves were mess by midseason with Giles my only closer, so noticing that there were still points to be made up in that category, I transitioned to a four-closer pitching lineup. However, what remained of my offense in the second half took a dive and I was probably slow to adjust for suitable replacements. And come September or so, I started paying for not having as many SP active each week, as dropping points in Wins and Ks nearly undid my gains in saves. In that way, the season felt disjointed. However, after two years of pretty demoralizing bottom-half finishes in this league, finally cracking the top 3 feels like an accomplishment, and something to build on for next season.
Takeaways: I'm sure I'm not alone, but I never feel like I have a good handle on the FAAB process in this league. I tried this season to pay more attention to my competitors' bids and handling of FAAB, and that may have helped some. And like I mentioned above, I need to be willing to make changes via FAAB pickups faster than what I think sometimes. Also, it was not until after the deadline passed that I realized I should have recouped some lost FAAB due out for the year players (Kluber especially). I could have used that extra FAAB in the season's final weeks for sure.
•
Other notable BaseballHQ.com expert league updates that we've been following on this thread. More accolades to come regarding all of our staff Top-3 finishes from this year later this week:
Brent Hershey/Ray Murphy, FSTA League: First place, won by 10.5 points
Doug Dennis, XFL: First place, won by 2 points
Ray Murphy, Tout Mixed Draft: First place, won by 8 points
Dave Adler, AL-LABR: Second place, behind by .5 points
For more information about the terms used in this article, see our Glossary Primer.
Free Weekly eNewsletter
The industry's #1 analytical weekly e-mail newsletter is ABSOLUTELY FREE!
More Information
Shopping Cart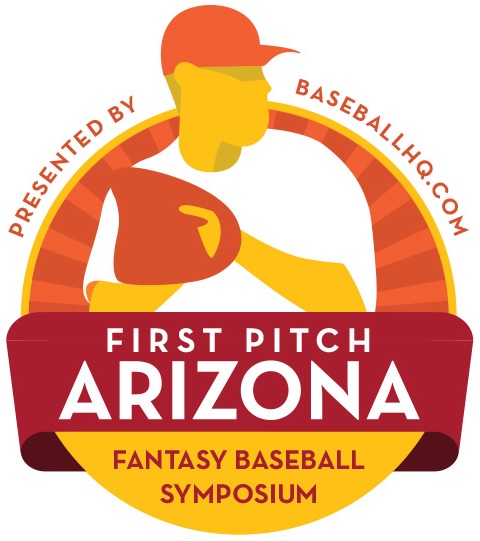 November 2-5, 2023
Mesa, Arizona
SAVE THE DATE!