ROTISSERIE: The Great BHQ #ToutChase19, pt. 3
By BaseballHQ
September 23rd, 2019 2:00pm
Industry "experts" leagues are funny beasts. Though there are some differences between them and a "regular" home league, it still comes down to competition and the spoils of bragging rights. The stakes may be different in expert leagues—there's no difference in payout for finishing first or 11th—but in this competitive content creation market, an expert league championship or two definitely legitimizes one's platform.
Over the years, we at BaseballHQ.com have won or placed in our fair share of these leagues. And on the whole, with two weeks left in the 2019 season, we're set up to have another good year on that front (see the bottom of this article for details). But within the past several weeks, there's some interesting parallels between several BHQ teams in different leagues of Tout Wars—one of the best-known experts leagues that started play in 1998. (Reference ToutWars.com for the different contests, participants, individual league constitutions and historical data.) We thought these parallels might make for an exercise that BHQ subscribers and even others may find insightful in the season's final weeks.
---
In the hunt? BaseballHQ.com can help you snag the title. Unlock all of our insights like these for the rest of the season: Subscribe to BaseballHQ.com.
---
In Tout Wars-AL, Tout Wars-NL, and Tout Wars-Mixed Auction, BHQ representatives are in the hunt for the championship. As of today—September 16—none of the three are in sole possession of first place, but all three are within "spittin' distance," and trying to squeeze out just those few extra points to make that leap into the top spot by September 30. We thought it would be fun to chronicle each of these three teams' quests in semi-real time, with five checkpoints along the way between now and the end of the season. The goal is to gain some insight into the participants' thinking as they make their final roster moves and we all watch their final boxscores and the league standings that culminate the year.
Patrick Davitt (AL), Phil Hertz (NL) and Brent Hershey (Mixed Auction) will update us on their progress each Monday and Friday for the rest of the season. The header for each league links to the current standings (though note that if you are reading this AFTER the "Installment date," some of the commentary might not make sense as the link is dynamic will be current for each day). In each installment, we will ask the participants to respond to several questions regarding their roster and category management. Thus, we've dubbed it The Great BHQ #ToutChase19.
So far in this series: Part 1 (9/16/19) | Part 2 (9/20/19)
•
Installment #3 of 5: September 23, 2019
One week into our chase; one week left. In one league, the drama tightens. In the two others ... not so much. The Monday update:
Tout Wars-AL (Patrick Davitt)
3d place, 5 pts behind leader
Provide us an update since Friday, and/or a quick overview of the past week: As I said in the previous edition of this series, my already longshot bid to win hinged on a bunch of things going my way last week—outsized performances by my guys, undersized performances by my two stretch-run competitors, and help from several different non-contenders.
Instead, my team was barely average for the week, losing ground to the leaders across the board. I was seventh in roto scoring, while leader Rob Leibowitz regained the overall lead with a second-place week, and second-place overall team Wolf-Colton was fourth for the week to hang onto second. In particular, I needed Leibowitz to 0-fer the weeks in wins while the non-contenders near him had two or three apiece, but instead, Leibowitz had four wins while those four non-contenders had five among them. My fever-dream of catching Leibowitz in OBP also died, as he had a league-best .391 to my mid-pack .336.
I thought I had a chance of winning saves from W-C, where I finished last week one behind Wolf-Colton for the category lead. All W-C did was nail down six saves to my two, taking an insurmountable five-save lead in to Week 26.
At the same time, I got passed by non-contenders in Ks, which I expected because of my no-starters tactic, and wins, where I was holding out a tiny slice of hope.
The bottom line is that I'm now at 95 points, 3.5 behind W-C for second and 5.0 behind Leibowitz.
Are you gaining or losing confidence that your team could pull off a win? Wave the white flag. It's all over for me. I'll finish no worse than third in Tout Wars-AL for 2019, with an outside shot at second, but no shot at winning.
Tout Wars-NL (Phil Hertz)
1st place, 3 pts ahead
Provide us an update since Friday, and/or a quick overview of the past week: A week ago at this time I was in a dead heat with Brian Walton; however, over the week, I gradually built up a lead of 4.5 points before surrendering part of the lead on Thursday to go into the weekend with a three point lead. Over the past few days, my lead has again fluctuated. It's been as high as 4.5 again, but it's been as low as 0.5; however, when all was said and done, I finished the weekend where I started—up 3 points.
Part of the up and down has been accompanied by health issues. As noted in the last installment, Anthony Rizzo spent the week on the IL. The frustration was palpable when he had three hits on Saturday while my active players contributed a total of two hits that day. I will be closely monitoring Rizzo's ankle, along with Kolton Wong's hamstring and Kris Bryant's ankle, before setting my weekly lineup tonight.
Any roster activity (final-week FAAB adds; lineup changes) you're putting in place for the final week ahead? The biggest roster change was my decision to cut or reserve all of my pitchers and replace then with pitchers out for the season. I'm way ahead in strikeouts, locked into second in wins, and locked into fifth in saves, so counting stats are irrelevant. Yesterday I moved into first in WHIP where I now have a .007 lead and into fifth in ERA where I could lose five points if I lost .05. Obviously I can be passed from behind if teams have a good week, but I could just as easily give up points with a single bad outing. For example, Darvish's ninth inning yesterday dropped my WHIP by .002 and my ERA by .01. Another example: Clayton Kershaw's lone outing last week worsened my numbers in both ERA and WHIP. Finally, three of my potential pitchers have games at Coors this week, so they were not options to have active with ERA and WHIP so tight.
In addition to the pitching changes, I claimed Arizona's Abraham Almonte to provide an extra hitting option. With Ketel Marte out for the season (note I'm not the only one struggling with injuries—Marte belongs to Walton), Almonte looks to be getting plenty of playing time. He's 6-for-14 with three walks over the last week.
Are you gaining or losing confidence that your team could pull off a win? Well, it's always better to be up by 3 with a week to go than down by three, so I guess I'm mildly optimistic. Let's give it a 6.5 on a scale of 1 to 10.
Looking at the standings, stolen bases continue to be my biggest concern. While I'm tied for 4th after yesterday's games, I'm only three steals ahead of 8th place, and Wong's injury eliminates my biggest base stealing threat. On the other hand, I trail the team ahead of me in homers by three and the team ahead of me in RBIs by 5, so a hot hitting week would be a difference maker. Finally OBP is potentially a decisive category. As noted in the last installment, I'm trailing Brian in that category. Not that long ago, there seemed little chance that I could catch him, but by Friday, his lead was down to .0006. Today, we're in a virtual tie at .3449. Currently he's ahead of me in the standings, but if I can have a better week in OBP than Brian, that two-point swing could be all it takes.
Tout Wars-MixedAuc (Brent Hershey)
3d place, 12 pts behind leader
Provide us an update since Friday, and/or a quick overview of the past week: In one word: Uggggggggh. After a terrible mid-week, things seemed to get worse as I fell yet another point back of the overall. On the good news front, I'm probably locked into third place, but at time when I need to make up some ground in the standings, my squad place placed last in the Current Standings for the Week area, "highlighted" by 5 HR and 19 RBI. Total. In other words, slightly better than Miguel Sano's week (4 HR, 11 RBI). Though I only lost one total point in hitting, my pitching fared worse in the categories, where sizeable drops in ERA, WHIP and K cats all but takes me out of the championship contention.
Any roster activity (final-week FAAB adds; lineup changes) you're putting in place for the final week ahead? Spent my last chunk of FAAB on 2-start Rich Hill and also added Jose Uriquidy and Garrett Richards, which all have positive Pitching Matchup scores according to our charts. And for the first time in a long time, I shed one saves source (Hansel Robles, whose opponents are HOU and OAK) and will finish out the season with Giles/Hendriks/Bradley, and a chance to pick up another point or two in the saves category. But I needed to take Hail Mary on stuffing my starters in hopes of catching lightning in a bottle and moving my decimals as much as possible. A long shot, but that's where we are.
On the hitting side, I swapped in Anthony Sandtander and Rowdy Tellez from my bench for Abraham Toro and Dansby Swanson, again hoping to grab some thunder potential in the final week.
Are you gaining or losing confidence that your team could pull off a win? Easy ... my confidence in pulling this off is low. A week ago, this journey was a long shot that likely needed steady points and category gains over two weeks. Well, now I'm down to one. I just don't have the firepower on either hitting or pitching to quite make this leap in one week's time.
We'll be back to assess the leagues with three games left in the season come Friday.
•
Other notable BaseballHQ.com expert league updates as of 9/23/19:
Brent Hershey/Ray Murphy, FSTA League: First place, up by 10 points
Doug Dennis, XFL: First place, up by 6.5 points
Ray Murphy, Tout Mixed Draft: First place, up by 2.5 points
Dave Adler, AL-LABR: First place, up by 1 point
For more information about the terms used in this article, see our Glossary Primer.
Free Weekly eNewsletter
The industry's #1 analytical weekly e-mail newsletter is ABSOLUTELY FREE!
More Information
Shopping Cart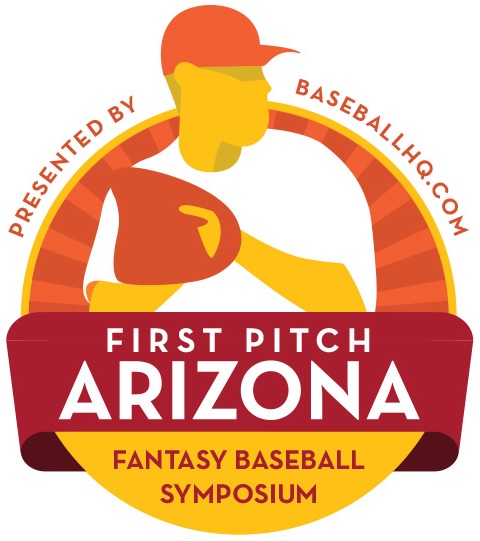 November 2-5, 2023
Mesa, Arizona
SAVE THE DATE!