ROTISSERIE: The Great BHQ #ToutChase19, pt. 2
By Brent Hershey

@BrentHQ
September 20th, 2019 12:00pm
Industry "experts" leagues are funny beasts. Though there are some differences between them and a "regular" home league, it still comes down to competition and the spoils of bragging rights. The stakes may be different in expert leagues—there's no difference in payout for finishing first or 11th—but in this competitive content creation market, an expert league championship or two definitely legitimizes one's platform.
Over the years, we at BaseballHQ.com have won or placed in our fair share of these leagues. And on the whole, with two weeks left in the 2019 season, we're set up to have another good year on that front (see the bottom of this article for details). But within the past several weeks, there's some interesting parallels between several BHQ teams in different leagues of Tout Wars—one of the best-known experts leagues that started play in 1998. (Reference ToutWars.com for the different contests, participants, individual league constitutions and historical data.) We thought these parallels might make for an exercise that BHQ subscribers and even others may find insightful in the season's final weeks.
---
In the hunt? BaseballHQ.com can help you snag the title. Unlock all of our insights like these for the rest of the season: Subscribe to BaseballHQ.com.
---
In Tout Wars-AL, Tout Wars-NL, and Tout Wars-Mixed Auction, BHQ representatives are in the hunt for the championship. As of today—September 16—none of the three are in sole possession of first place, but all three are within "spittin' distance," and trying to squeeze out just those few extra points to make that leap into the top spot by September 30. We thought it would be fun to chronicle each of these three teams' quests in semi-real time, with five checkpoints along the way between now and the end of the season. The goal is to gain some insight into the participants' thinking as they make their final roster moves and we all watch their final boxscores and the league standings that culminate the year.
Patrick Davitt (AL), Phil Hertz (NL) and Brent Hershey (Mixed Auction) will update us on their progress each Monday and Friday for the rest of the season. The header for each league links to the current standings (though note that if you are reading this AFTER the "Installment date," some of the commentary might not make sense as the link is dynamic will be current for each day). In each installment, we will ask the participants to respond to several questions regarding their roster and category management. Thus, we've dubbed it The Great BHQ #ToutChase19.
So far in this series: Part 1 (9/16/19)
•
Installment #2 of 5: September 20, 2019
Four days after our debut of the chase, the standings have changed, as any close race does. We asked each member for a recap of the past series and a look ahead to the weekend.
Tout Wars-AL (Patrick Davitt)
3d place, 3.5 pts behind leader
With 10 days left in the season, give us an update as to where you stand: A pretty terrible week for me in Tout-AL. I'm down 1.5 for the week, a full point in wins and half in Ks (see below). I'm chasing two teams (Wolf-Colton and Leibowitz): Leibowitz is down 0.5 for the week (see below) and W-C are unchanged. The top of the table has those two teams tied at 99.0, and I'm third at 95.5.
I said in the first article in this series that to win, I needed to get some good performances by my players, some poor performances by W-C and Leibowitz, and some help from some of the non-contending teams by passing the two contenders. Instead:
My team has been mediocre in hitting, and worse in pitching. I'm just barely keeping up with W-C and Leibowitz in R/HR/RBI. Marcus Semien and Jonathan Villar are trying to carry my team, but their burden is not being equitably shared by Max Kepler (not playing), Aaron Judge and Gleyber Torres (resting frequently), or Andrew Benintendi, who sprinkles the odd two-hit, two-run outing with amidst the general suckitude that has marked his season. As a shining example of how a week goes, Vlad Guerrero Jr. finally hit a HR for me against BAL, only to have the CF (Austin Hays, if you can believe it) go over the fence to take it away. To judge from his reaction, I'm guessing the only person more surprised than me at the miraculous grab was Austin Hays. I really needed to catch W-C in saves, but they have four this week to my one. Mychal Givens blew a save and has a 16.20/2.40 for the week, and after his meltdown was thrown into a setup situation in a close game. Memo to self: Don't depend on Mychal Givens.
W-C and Leibowitz haven't been lights-out, but haven't really crapped the linens either, although W-C's .2987 OBP has opened the door for a possible point loss (see below).
The most relevant moves the non-contenders have hurt me. I got passed in wins and tied in Ks, and I'll lose that half-point in Ks for sure. I have modest hopes that my all-reliever staff can vulture some wins and get that point back, but I wouldn't bet your house on it. I had hopes for the non-contender tied with Leibowitz in saves, but the non-contender has none for the week, while Leibowitz himself has two. I'm still hopeful that Leibowitz might lose 3.5 in wins—he has 71, in a tie for third, but stacked up behind him are teams with 70, 69, and 69. All of those but one teams have one win for the week. Unfortunately, Leibowitz's rotation includes Justin Verlander and Zack Greinke. Another non-contender did tie Leibowitz in runs, which helped. And another non-contender crept to within .0011 of W-C in OBP, so there's a glimmer of hope there.
Preview the weekend ahead … what specifically are you still looking /hoping for over the next three days?​ So it's still possible, but at this point I feel like the guy in a B-movie electric chair, sweating and staring at the red phone on the wall, praying for the governor to call. Just my luck, it'll ring and some guy will ask if our refrigerator is running.​
Tout Wars-NL (Phil Hertz)
1st place, 3 pts ahead
With 10 days left in the season, give us an update as to where you stand: If I were an optimist, I'd say it was a very good week. I took sole possession of first on Monday and my lead has varied all week, but never lower than 2 points. The high point was 4.5 points, and at the end of play on Thursday it was 3 points.
I'm afraid, however, I tend to look at glasses as half empty. As I indicated on Monday, there remains a lot of flux in the categories. Indeed, the only categories where I am unlikely to gain or lose points are wins, saves, and strikeouts. WHIP, for example, is so tight that three different teams were in first at different times on Thursday. I started out with the lead. I had no pitchers appear in games, but was passed early in the day by one owner, who started Jordan Lyles. He fell below me after Lyles gave up a few walks. Then I was passed by a different owner on the strength of Jack Flaherty's gem. I finished the day in second. The situation is similar in ERA. There it's conceivable that I could lose a couple of points, but I could gain a point or two.
On the hitting side, stolen bases is a real concern for me. I'm currently fourth, but only one steal out of third. Perhaps more importantly, I'm only four steals ahead of fifth place. And, to complicate things, my leading base stealer, Kolton Wong, left Thursday's game with a hamstring issue. If he misses time, I will be watching Amed Rosario and Kevin Newman to see if they can get me the necessary steals to keep me in fourth.
One category that has turned promising over the past few days is OBP. For the last few weeks, I've felt I was locked into third place, but thanks to contributions by a number of hitters, particularly Brandon Nimmo, who has a .481 OBP this month, all of a sudden I've closed to .0006 of second place. Of great importance, the team I'm chasing in OBP is Brian Walton's (as noted on Monday, he's the owner with whom I'm in the battle for first) so if I can catch him, it would be a two point swing. Here I'll be watching to see if Justin Turner and his .370 OBP returns to the lineup - he's now missed 11 days.
Preview the weekend ahead … what specifically are you still looking /hoping for over the next three days?​ This weekend I will be following Clayton Kershaw and Yu Darvish closely. If they have good outings, it will make my planning for the last week much easier. I'll also keep tabs on Anthony Rizzo to see if he's able to stay in the lineup. While I won't get the benefit of his .404 OBP this weekend—like most of his owners I reserved him on Monday—it sure would be nice to get vintage Rizzo over the last week of the season. Finally, I'll be following Nimmo to see if he can keep up, or at least approach his current OBP pace. In case you think that's wishful thinking, keep in mind, his OBP in 2018 was .404.
Tout Wars-MixedAuc (Brent Hershey)
3d place, 11 pts behind leader
With 10 days left in the season, give us an update as to where you stand: It's not looking good, as my admittedly long-shot path to the title has taken a hit over the last few days. This is to be expected when one needs to depend on outings from John Means (5 ER) and Dylan Bundy (10 baserunners in 5 IP), which each cost me a point each in tight ERA and WHIP races. Furthermore, I've dropped two additional points in strikeouts over the past four days, and my offensive output this week has been light. On the plus side, both HR and Sv categories have bunched up a bit, but it still looks like a all-in, best-case scenario where I would have enough to topple leader Bret Sayre, who has very little downside in his points total.
Preview the weekend ahead … what specifically are you still looking /hoping for over the next three days?​ Several close wins over the weekend for the Blue Jays (vs. NYY), A's (at TEX), Angels (v. HOU) and Diamondbacks (v. SD), which would help my saves total continue to climb. Could also use strong decimals performances out of SP Beiber, Smyly and Pablo Lopez, the latter of which I was able to switch into my lineup mid-week due to Domingo German's suspension. Plus, hitters with lots of walks, to regain my lost point in OBP (to second-place competitor Scott Swanay, of course). Gonna be a tough road from here.
We'll be back to take a look at the updated standings for each league on Monday.
•
Other notable BaseballHQ.com expert league updates as of 9/20/19:
Brent Hershey/Ray Murphy, FSTA League: First place, up by 18.5 points
Doug Dennis, XFL: First place, up by 8.5 points
Ray Murphy, Tout Mixed Draft: First place, up by 2.5 points
Dave Adler, AL-LABR: Second place, behind by 1 point
For more information about the terms used in this article, see our Glossary Primer.
Free Weekly eNewsletter
The industry's #1 analytical weekly e-mail newsletter is ABSOLUTELY FREE!
More Information
Shopping Cart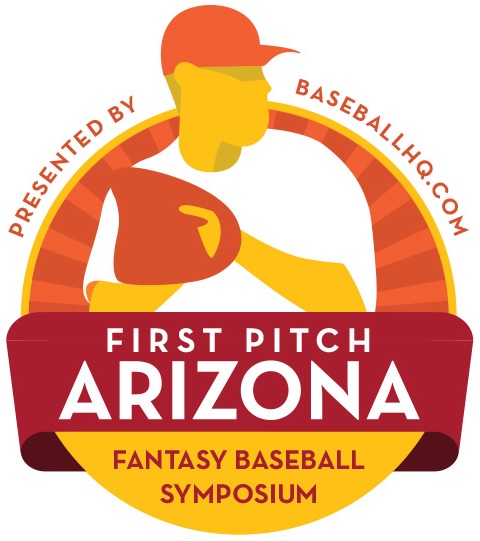 November 2-5, 2023
Mesa, Arizona
SAVE THE DATE!