ROTISSERIE: The Great BHQ #ToutChase19, pt. 1
By BaseballHQ
September 16th, 2019 12:00pm
Industry "experts" leagues are funny beasts. Though there are some differences between them and a "regular" home league, it still comes down to competition and the spoils of bragging rights. The stakes may be different in expert leagues—there's no difference in payout for finishing first or 11th—but in this competitive content creation market, an expert league championship or two definitely legitimizes one's platform.
Over the years, we at BaseballHQ.com have won or placed in our fair share of these leagues. And on the whole, with two weeks left in the 2019 season, we're set up to have another good year on that front (see the bottom of this article for details). But within the past several weeks, there's some interesting parallels between several BHQ teams in different leagues of Tout Wars—one of the best-known experts leagues that started play in 1998. (Reference ToutWars.com for the different contests, participants, individual league constitutions and historical data.) We thought these parallels might make for an exercise that BHQ subscribers and even others may find insightful in the season's final weeks.
---
In the hunt? BaseballHQ.com can help you snag the title. Unlock all of our insights like these for the rest of the season: Subscribe to BaseballHQ.com.
---
In Tout Wars-AL, Tout Wars-NL, and Tout Wars-Mixed Auction, BHQ representatives are in the hunt for the championship. As of today—September 16—none of the three are in sole possession of first place, but all three are within "spittin' distance," and trying to squeeze out just those few extra points to make that leap into the top spot by September 30. We thought it would be fun to chronicle each of these three teams' quests in semi-real time, with five checkpoints along the way between now and the end of the season. The goal is to gain some insight into the participants' thinking as they make their final roster moves and we all watch their final boxscores and the league standings that culminate the year.
Patrick Davitt (AL), Phil Hertz (NL) and Brent Hershey (Mixed Auction) will update us on their progress each Monday and Friday for the rest of the season. The header for each league links to the current standings (though note that if you are reading this AFTER the "Installment date," some of the commentary might not make sense as the link is dynamic will be current for each day). In each installment, we will ask the participants to respond to several questions regarding their roster and category management. Thus, we've dubbed it The Great BHQ #ToutChase19.
•
Installment #1 of 5: September 16, 2019
For background, we surveyed each of the major BHQ expert league teams in this article at the All-Star Break. It could be helpful to review those responses now, as it sets the stage for this first round of responses below. (Via that link, we've re-ordered the entries so that Patrick, Phil and Brent's squads are the top of the article for easy reference).
Tout Wars-AL (Patrick Davitt)
3d place, 2.5 pts behind leader
Provide an brief update on your two-plus months since the All-Star break: It's been a battle, but I've positioned myself well since the mid-season update. At that point I was fourth with 80 points, 12.5 out, but my projections were good. I had FAABed Brian Goodwin, Oscar Mercado and Willie Calhoun to replace Chris Davis, Jorge Bonifacio and Justin Bour. I was leading the pitching decimals comfortably. By July 28, I had improved to 84.5 overall, still fourth, but I had gained 5 points in HR-RBI-R and made my first huge trade, swapping three of my starting pitchers—Fiers, Leake and Norris—plus Rowdy Tellez and Brian Goodwin for Aaron Judge, Matt Olson, Ian Kennedy and CLE reliever Adam Cimber. By Aug. 18, I was still fourth, now up to 86.5, but had closed the gaps in the offensive counters, up 11 points from when the article ran. I had also dropped 3 in Wins and Ks, but had snuck up the bottom of a "clump" in Saves to at 36 (6.5 points), with the 11-point team at 40. Gotta love being at the bottom of a tight clump. I spun another deal, trading my last two starters, Jose Berrios and Trevor Bauer, along with C Kevin Plawecki, for Vlad Jr., Danny Jansen, and, critically, Mychal Givens, who was still BHQ's choice as the BAL closer. Yeah, sure, not that many saves in BAL, but I didn't need too many. I also checked and double-checked that I would get to 950 innings, even without any starters.
Finally, on Aug. 26, I was third with 89 points, 5.5 back of the leader and 5.0 out of second. My gains were due in large part to the resurgence of Jose Ramirez. But that weekend, he broke his hamate bone, so I traded two OFs—Mercado and Avi Garcia—for Marcus Semien, helping us both with some position squeezes. Semien had a homer and 7 RBI his first day on my roster. Now I'm third, at 97 points, 17 ahead of where I was when the article was written. I'm within 2.5 of the leader and 2.0 of second place, and a comfortable 12 up on fourth.
What needs to happen over the final two weeks for you to end up in first place: I project current leader Rob Leibowitz to win the league with 99-100 points, with the Rick Wolf/Glenn Colton (W/C) partnership second at 98-99 and me third at 94-95. First, I must hold my very narrow lead atop pSB, and then I have a few possibilities for my own team to gain:
With two more net HRs than Leibowitz, I could gain his 11th HR point. I've out-HRed him 119-87 in the last seven weeks, which is a little more than 4 per week, and he just lost Edwin Encarnacion. Encarnacion's loss also could put Leibowitz's 11th RBI point into play—I've been out-RBI-ing him by about six per week. W/C also lost Gary Sanchez, but their HR lead looks too tough. It would help if Guerrero got off the schneid: Since I traded for him, he's smoked zero homers and 8 RBI in 100 PA.
I could also get Leibowitz's 12th point in OBP. I project to be within .0011, and Encarnacion is a loss there as well. It would help if Guerrero got off the schneid here, too: Since I traded for him, he's smoked a .270 OBP.
I could get one point in wins from a non-contending team.
I could catch W/C for a Saves point. I'm one behind now, and project to finish three behind. This gain seems unlikely, as W/C has Osuna, Workman and Colome, while I have Kennedy, Givens and Pagan, plus whatever Greene can vulture in ATL.
That's four points, so I'd end at 98, which could be a winning total.
I could also use a little help from my non-contending friends:
One non-contending team is within net 2 pSB of passing both Leibowitz and W/C in pSBs, and just got the news that Brian Goodwin will be playing pretty much fulltime with Mike Trout and Justin Upton out for the year. What a help that would be!
A non-contending team is within 7 pRuns of Leibowitz.
A non-contending team is within one pWin of Leibowitz. Another is two back, and another is three. C'mon, you crazy wins category!
A non-contending team is .0003 behind W/C in pOBP.
Briefly discuss any roster activity or considerations—including FAAB bids and lineup changes—as you prep for the week ahead: Not much to do. I lost Sam Dyson so I activated Carlos Carrasco to take his place. I scoured the FA list in my league but no player stood out as a gain over my current roster. I don't expect to make any moves in the last two weeks unless CHW activates Luis Robert, which I doubt.
Tout Wars-NL (Phil Hertz)
Tied for 1st place
Provide an brief update on your two-plus months since the All-Star break: Since we last visited, things have pretty much stayed the same. Brian Walton of The Cardinal Nation Blog and Creative Sports and I have distanced ourselves from the rest of the league and have seemingly swapped the lead weekly. At the end of play on Sunday, we were in a dead heat.
The biggest transaction I made over the last two months was facilitated by my claiming Victor Caratini and Will Smith as free agents. That catching depth enabled me to trade Brian McCann and a pitcher for Nick Castellanos and Brandon Nimmo. A trade that has given my offense a needed boost and added a couple of hitting points.
There's been more volatility in the standings of late. Brian actually had an eight point lead a week ago, but as the week progressed, I slowly narrowed the gap and by the start of Friday I was only a couple of points behind, and by 9pm ET Eastern time, I had moved ahead by 3 points. Five minutes later, Adrian Houser yielded a grand slam homer and I was back to three points out.
What needs to happen over the final two weeks for you to end up in first place: At least as far as my team is concerned, there are three categories—SB, WHIP and ERA—that are extremely close. There's not a whole lot I can do about stolen bases except hope my guys—e.g., Rosario and Wong—run. However, in an effort to minimize the volatility in ERA and WHIP, Sunday I decided to cut back on the number of starters I had been using. That meant bidding adieu to Mitch Keller and Houser and replacing them with players out for the rest of the season. So don't be surprised if you link to rosters and see Jake Arrieta, Tommy Hunter and AJ Minter active. The idea is to maximize the impact my top two starters—Clayton Kershaw and Yu Darvish—will have on WHIP and ERA. I can get away with no stats from a few pitchers because I have a 69-strikeout lead and am pretty much locked into second in wins and fifth in saves. For me to win, I need to make sure I don't lose points in ERA and WHIP and preferably gain a few points in those categories.
Briefly discuss any roster activity or considerations—including FAAB bids and lineup changes—as you prep for the week ahead: In addition to the DarvShaw Plan (?) above, I also claimed Pat Valaika yesterday. He's not going to help much, but I own Anthony Rizzo and, believe it or not, Valaika was arguably the best hitter available. Yes, NL-only Tout features deep player pool penetration.
Tout Wars-MixedAuc (Brent Hershey)
3d place, 7 pts behind leader
Provide an brief update on your two-plus months since the All-Star break: The three of us (Scott Swanay, Bret Sayre an myself) have remained in the race, though we've each gained points and pulled away from the rest of the pack. Foremost on my to-do list in July was to find more saves, which I've done through some trades and have run out four closers of varying dependibility (Giles, Robles, Hendriks and Bradley) since July 29. So far the effect has been an overall minus, though, as the 5.5 Saves points I've gained since the Break have been offset by a 5-point drop in strikeouts and a 3-point drop in Wins (though I'm at the bottom of a Wins clump at the moment). I do, though have outside chance at two more Saves points over the next two weeks, which might make this move a wash at best. I traded away some hitting during mid-season also, and I've felt the effects of Hoskins' 2H power slump, but I've mostly added hitting points in the second half.
What needs to happen over the final two weeks for you to end up in first place: Our race now features several categories where two or all three of us are bunched next to each other; meaning that there's still movement on all fronts that will decide this and in that sense, my 7-point deficit is smaller than it might look (for instance at one spot mid-slate on Saturday, I was within 3 points of first). Still, it's a best-case scenario for me, which would include various others' help that would take points from Swanay (Runs, HR, OBP, Wins) and Sayre (OBP, W, WHIP) and my own upside (R, HR, RBI, OBP, W, Sv, WHIP). Hanging on to my strikeouts position (1 K ahead of two followers), and jumping over Sayre in WHIP (his 1.1957 to my 1.2026) might be the most crucial.
Briefly discuss any roster activity or considerations—including FAAB bids and lineup changes—as you prep for the week ahead: Several weeks back, I thought by now I'd have ditched at least one closer, but those Svs points remain within reach and some two-start weeks with favorable matchups via our SP tool have me holding tight on my SP/RP mix. I made FAAB plays for both Kyle Lewis and Nico Hoerner this week but missed out (by a lot) on both, instead landing Maurico Dubon for Anthony Santander and Jason Castro (my OBP race) for hurting Kurt Suzuki.
We'll be back to take a look at the updated standings for each league on Friday.
•
Other notable BaseballHQ.com expert league updates as of 9/16/19:
Brent Hershey/Ray Murphy, FSTA League: First place, up by 24 points
Doug Dennis, XFL: First place, up by 11.5 points
Ray Murphy, Tout Mixed Draft: First place, up by 8 points
Dave Adler, AL-LABR: First place, up by .5 points
For more information about the terms used in this article, see our Glossary Primer.
Free Weekly eNewsletter
The industry's #1 analytical weekly e-mail newsletter is ABSOLUTELY FREE!
More Information
Shopping Cart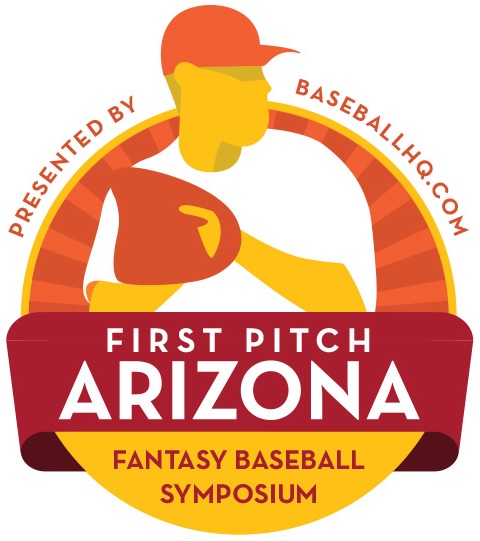 November 2-5, 2023
Mesa, Arizona
SAVE THE DATE!