ROTISSERIE: A fantasy season unlike any other
By Steve Gardner
March 20th, 2020 2:05am
(This column first appeared in the March 18, 2020 edition of USA TODAY Sports Weekly.)
Any other year, this week would mark the high point of the sports calendar. At least for me, it would.
If you were reading this column, it meant the many hours spent putting together our annual Fantasy Extra issue had come to an end and the finished product was out for everyone to read.
I'd likely be watching the NCAA tournament at Foley's Pub in New York, laughing with a bunch of old friends and making a bunch of new ones as we prepared to compete against each other in the Tout Wars draft.
But 2020 is not like any other year.
The coronavirus outbreak has turned lives upside down, leaving many of us wondering what we can do to fill the void.
In previous times of crisis, sports have played a leading role in getting things back to normal. They might well do so again.
But right now, that time seems far off in the distance.
The start of the Major League Baseball season is delayed until at least May. After the way things have escalated exponentially, we need to prepare ourselves for far more than just a month without our national pastime.
But as long as there's baseball, there will be fantasy baseball. The extended wait before opening day will give us even more time to prepare for our championship quest. It's just that now we have a new set of variables to consider.
The biggest impact of the delayed start to the regular season is that players who are battling injuries will have additional time to recover. Whenever MLB decides it's ready to play ball again, everyone will need time to get back into game shape.
However, players who might have started out on the injured list might be able to play close to a full season's worth of games, however many that might be.
The American League was hit especially hard by injuries to top players. Now, fantasy teams who might have already drafted James Paxton, Mike Clevinger, Aaron Judge, Giancarlo Stanton and possibly even Justin Verlander at a discount will get much closer to full value (or their pre-injury average draft position) once those players are healthy.
Other players who should get a slight upgrade with added recovery time include Carlos Carrasco, Miles Mikolas, Cole Hamels, Eugenio Suarez, Michael Conforto, Nick Senzel and Gregory Polanco.
However, just because a player has more time to recover from his injury doesn't mean everything will be fine when he returns.
Just look at what happened to Polanco last season or Josh Donaldson the year before. That's why Chris Sale still comes with significant risk. He admitted he won't change the way he pitches – and if his flexor tendon doesn't hold up, season-ending surgery could be forthcoming.
Young pitchers and occasionally ones coming back from major injuries often have their workloads carefully managed to protect their health. San Diego's Chris Paddack, for example, never had fewer than five days of rest in between starts as the Padres held him to 140 2/3 innings as a rookie.
Those situations can put fantasy owners in a bind as they try to determine how much value they can squeeze out of those limited innings.
The Athletics have some of the game's most talented young pitchers, but lefties Jesus Luzardo (55 innings), Sean Manaea (29 2/3) and A.J. Puk (36 2/3) all had abbreviated 2019 seasons because of injuries. Although Oakland manager Bob Melvin said early in camp that none of them would have a specific innings limit this year, their workloads would be closely monitored.
However, a shortened regular season can make workload management much less of an issue.
That thought also holds true for the Astros' Lance McCullers, who missed all of last season recovering from Tommy John surgery, and the Rays' Tyler Glasnow, who was out for four months with forearm problems.
Even the Angels' Shohei Ohtani, who isn't expected to be ready to pitch until May as he recovers from elbow surgery, could put in close to a full season on the mound. And that's in addition to the value he provides on non-pitching days as a designated hitter.
Another reason to take a chance on some of these riskier pitchers: If MLB decides to shorten the regular season, the best players (especially pitchers) won't provide as much of a statistical advantage as they would over a full season.
If there's one overriding theme for fantasy drafters this season, it's that there are many different paths to winning. Strategies that have worked in the past might not be so reliable this time because we've never had a situation quite like this before.
Reality sunk in over the weekend as this year's Tout Wars auctions were moved online. Not knowing how long the season would be delayed, I tried to strive for balance as I built my roster.
This season provides a great reminder that projections and ADPs are just tools, not boundaries. Having the most accurate numbers isn't the key to winning. Putting them in perspective is.
So when draft day finally rolls around and opening day is in sight, give yourself a little more wiggle room to try something new or reconsider your strategy from a different perspective.
The season isn't won or lost on draft day anyway. In-season management is the single most important factor in winning a fantasy league title, even if there's less of a season to manage.
Hall of Famer Rogers Hornsby was once asked what he did during the winter when there's no baseball. "I'll tell you what I do," Hornsby replied. "I stare out the window and wait for spring."
The calendar might not agree, but unfortunately spring is just going to come a little later this year.
For more information about the terms used in this article, see our Glossary Primer.
Free Weekly eNewsletter
The industry's #1 analytical weekly e-mail newsletter is ABSOLUTELY FREE!
More Information
Shopping Cart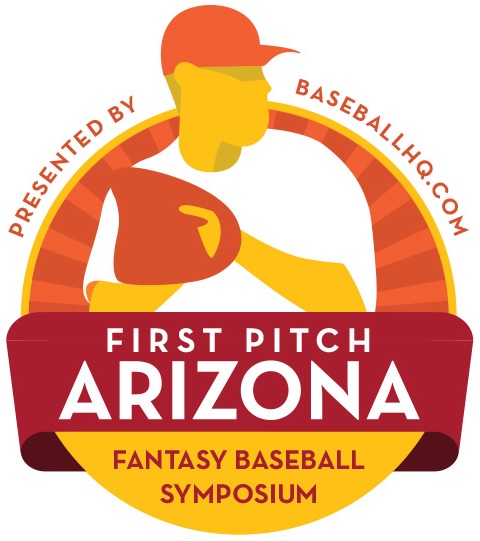 November 2-5, 2023
Mesa, Arizona
SAVE THE DATE!