ROTISSERIE: Changing power balance, pt. 1
By Thomas Kephart
February 28th, 2013 12:03am
This is the first of a two-part study of underlying trends of recent seasons and some of their strategic ramifications.
Most fanalytic analysts have long recommended targeting the bulk of your draft resources, whether in the form of auction salaries or early draft picks, toward acquiring skilled, reliable hitters. The best justification for that approach is that hitters have historically been more stable investments than pitchers. Pitchers' perceived greater injury susceptibility, particularly to season-ending or career-threatening ailments, has been a prime factor underlying this strategic preference.
This approach was especially valid in the offense-dominated environment of the late 1990s and early 2000s when reliably skilled starting pitchers were particularly scarce. But the shifting balance of power between hitting and starting pitching in recent seasons has reconfigured the player pool, challenging some of our long-held assumptions.
BaseballHQ.com publisher Ron Shandler documented two clear trends in player performance with the below table in the 2013 Baseball Forecaster:

            # Hitters         # Pitchers
Years        35+ HRs      < 3.50 ERA (120+ IP)
=======      =======      ====================
2001-02        39                  54
2003-04        39                  46
2005-06        37                  39
2007-08        20                  47
2009-10        19                  61
2011-12        17                  80

These data points suggest an altered MLB landscape of recent years, but the shifts extend beyond the changing numbers of 35-HR hitters and sub-3.50 ERA pitchers. Runs have been depressed throughout MLB in recent years, down considerably from the late 1990s and early 2000s. As a result, fewer hitters are combining impressive power numbers with high batting averages, while a growing number of pitchers are displaying consistent excellence.
An examination of changes in the configuration of the player pool, particularly at the intersection of performance evaluation and risk management, illuminates the impact of these underlying shifts. Our primary data set is the pool of Portfolio 3's Tier 1 players, as identified in successive Baseball Forecasters from 2009-2013. An examination of this pool provides a five-year window to observe the shift from hitting to starting pitching.
The Portfolio 3 Plan's history actually pre-dates 2009. Introduced by Shandler in the spring of 2007, the Portfolio 3 Plan made its initial Baseball Forecaster appearance in the 2008 edition. Criteria were established for each of three separate tiers of players roughly corresponding to segments of the typical draft: the early foundational stage; the mid-draft stage; and the end-game.
Tier 1 players are those classified as both low risk and highly skilled; our core players. The Tier 1 skills criteria have remained essentially unchanged since Portfolio 3's inception:
Hitters: 80% contact rate (ct%), plus 100 PX OR 100 SX (later 100 Spd)
Pitchers: 75 BPV
The 80% ct% threshold largely ensures that Tier 1 hitters will be solid batting average contributors. The requirement of at least league-average power or speed skills mandates that qualifiers possess at least one other solid skill.
The 2008 Forecaster captured 31 hitters and 12 starting pitchers as Tier 1 qualifiers for 2008. The initial Reliability criterion was a 70 REL score.
Our reason for excluding the 2008 Tier 1 players from consideration here is that the 2009 Baseball Forecaster was the first to include the current Reliability grade system, comprising separate grades for each of the three reliability components. To qualify as Tier 1, players need to receive an A or B grade for each of Health, Playing Time/Experience and Consistency.
The below table captures the shifting balance in numbers of hitters and starting pitchers who have qualified for "Tier 1" status in recent years:

Tier 1 Players
Year   Hitters   SP
====   =======   ==
2009      50     19
2010      36     20
2011      30     25
2012      30     32
2013      27     38

The trends are unmistakable. The number of starting pitchers qualifying as both highly-skilled and low-risk has doubled in the past four years. Also, the number of hitters deemed both highly-skilled and low-risk has been reduced nearly by half.
Focusing further on the projected values of the 2013 Tier 1 hitters and starting pitchers, there is a pronounced tilt toward pitching among top performers. The below data displays the imbalance between Tier 1 hitters and starting pitchers among those players projected to earn at least $20 in 5x5 15-team Mixed formats:

2013 $20+ Projections
====================================
Hitters:                   35
Tier 1:                     9 (26%)
Proportion of all Tier 1:  9/27 (33%)

Starting Pitchers:         23
Tier 1:                    17 (74%)
Proportion of all Tier 1:  17/38 (45%)

Top starting pitchers are more likely than top hitters to be Tier 1 qualifiers, as indicated by the fact that 17 of the 23 starting pitchers projected to earn $20 or more are Tier 1. Additionally, Tier 1 pitchers are more likely to be projected as top earners than are Tier 1 hitters, with 45% of Tier 1 pitchers projected to earn $20, compared to 33% of Tier 1 hitters.
In addition to now being more likely than hitters to surmount our Tier 1 risk and skill filters, starting pitchers are also more likely to maintain their Tier 1 core status year-to-year. While perhaps defying our intuitive sense, it is the case that 19 of 32 starting pitchers classified as Tier 1 entering 2012 retain that status entering 2013. Yet only 12 of 30 Tier 1 hitters sustained their ranking from 2012 to 2013:

Tier 1 Players Repeating Following Year
Year      Hitters       Starting Pitchers
====    ===========     =================
2009    21/50 (42%)        10/19 (53%)
2010    14/36 (39%)        15/20 (75%)
2011    16/30 (53%)        17/25 (68%)
2012    12/30 (40%)        19/32 (59%)

Hitters' relatively low likelihood of sustaining both high skills and low risk from one season to the next, coupled with the dwindling number of highly-skilled, low-risk hitters, complicates efforts to assemble a reliable highly-skilled hitting core. The search for power among the group of Tier 1 hitters has been rendered particularly problematic:

High-skilled, Low-risk (Tier 1) Hitters
Year    Total    100+ PX   120+ PX
====    =====   ========   ========
2009      50    39 (78%)   22 (44%)
2010      36    27 (75%)   13 (36%)
2011      30    21 (70%)    9 (30%)
2012      30    22 (73%)   12 (40%)
2013      27    17 (63%)    8 (30%)

The above table portrays the decline in the number of hitters who combine plus power, signified by 120+ PX, which typically projects to 20+ HR, with both strong contact skill and reliability. A declining proportion of those who have demonstrated both strong contact skill and reliability possess even average power.
The overall diminution of power among the group of Tier 1 hitters poses a dilemma. If you devote your early draft picks and largest auction salaries only to Tier 1 qualifiers, you could find yourself in a non-competitive position in power-based scoring categories like HR and RBI.
Strategic adjustments are required. Those will be discussed in greater detail in Part 2.
For more information about the terms used in this article, see our Glossary Primer.
Shopping Cart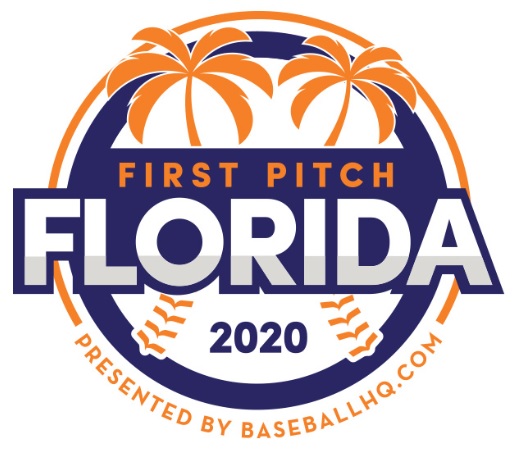 Inaugural Event!
February 28-March 1, 2020
St. Petersburg, FL
A few seats still left!