ROTISSERIE: 2018 Straight Draft Guide (updated 3/30)
By Ray Murphy

@RayHQ
March 22nd, 2018 12:05pm
For those new to this annual exercise, our Straight Draft Guide is our attempt to coalesce the wealth of tools and analysis offered here at BaseballHQ.com into a coherent approach to your straight draft. This is anything but a one-man effort, as throughout this piece we draw extensively from both our history of straight draft coverage, and the excellent analysis of others regarding this year's player pool.
How we got here
We have tinkered with our approach quite a bit over the years. Some of that work is best left to the archives, but in the spirit of "showing our work", we present the full archive of prior SDGs anyway:
History: 2017 | 2016 | 2015 | 2014 | 2013 | 2012 | 2011 | 2010 | 2009 | 2008 | 2007 | 2006 | 2005
Also, our work here is heavily based in the principles of the Mayberry Method and Portfolio3 Plan. If you are new here, this is a key area to dive into. And for those of you looking for the annual Mayberry worksheet, it's here.
With introductions out of the way, let's dive into the 2018 plan:

2018 straight draft rankings (last updated 3/28)
Mixed Leagues | AL-only | NL-only
The Plan - 2018 edition
We have spent the bulk of the offseason—starting with Ron Shandler's introductory essay in the 2018 Baseball Forecaster, and continuing right through the First Pitch Forums tour that wrapped up this past weekend—talking about how the MLB game is changing, and the ways in which we can respond. I personally, and our BaseballHQ staff in general, have proposed, researched, and road-tested strategies old and new, in search of the winning formula for 2018.
The answer, of course, is that there is no magic formula, no singular unifying theory for how to win your league this year. If there is one thing to be gleaned from the variety of drafts we have participated in and recapped here on the site this winter (see links below), the takeaway should be this: any approach can be a winning approach, if it's deployed thoughtfully.
Consider some of the key strategic questions surrounding this year's player pool:
Where are you getting your speed? Speed sources are scarce, there's no doubt. But that doesn't mean they aren't available at virtually all tiers of the straight draft. You can draft Dee Gordon in round 2, as I did in LABR-Mixed, and augment around him incrementally. Or you can chunk your SBs 20-25 at a time, which might mean fairly early picks spent on Whit Merrifield and/or Elvis Andrus, as Brent and I did in the FSTA draft. Or Starling Marte and Byron Buxton, as I did in TGFBI. You just need to know how much speed you want, and where it hides during the draft. Be aware of the unusual pockets of SBs, like Goldschmidt and Wil Myers at 1B, and J.T. Realmuto at C, in case you need those options. Know the cheaper speedsters, from Mallex Smith to Jarrod Dyson to Delino Deshields to Ketel Marte. You won't need all of those guys, but the combination of round cost and positional need could steer you to any of them, so know where they fall in the ADP in case you need to pivot to any of them.
Yes, power is abundant, but know what it costs to wait on it. You can find 20+ HR at any draft slot, right through your reserve round. But the deeper you get into your draft, the greater the cost in terms of well-rounded production. You won't find speed or a serviceable BA to go with that power in the end game. But if you build and preserve a nice BA early (hello, Zunino Plan), you can leave yourself well-positioned to pick up one or more of Scott Schebler, Matt Chapman, Steven Souza, or <insert flawed counting stat provider here>. For this reason, the likes of DJ Lemahieu, Gerardo Parra, and even Joe Mauer have some utility as mid-to-late draft BA salves that can offset the BA drag that comes from one more slugger.
How are you prioritizing your ace starters? If you sit in the back half of the snake in a mixed-league straight draft, you will be well-positioned to pick up one of the top four SP (Kershaw, Scherzer, Sale, Kluber) in the first round. If you go that route, there are direct tradeoffs with your offense: if you go with a super-ace SP and add a Gordon/Hamilton speedster, that creates a power deficit that you will be chasing for the rest of your draft. If you follow the ace with power, you'll similarly be chasing speed from that point on. Neither is insurmountable, but make sure you know your preferred path and who your key targets are along the way. And then, when are you taking your second and third starters? If you get one of those super-aces, maybe you drop down an extra tier before filling out your rotation. After all, the innings/strikeouts edge you get from those aces is almost like rostering 120% of an SP in that first spot, relative to the field.
What's your approach to saves? For me, this year, with so many competing early-draft priorities between ace SPs, power bats and speed sources, you won't find me chasing the top closers. Kenley Jansen may well be an alien life form sent here to perfect the closer role, but he won't be on my teams at the cost of a top-50 draft pick. And the other top closers all come with significantly shorter track records/more risk than Jansen. Saves will be the priority that I'm most likely to shirk, in some cases all the way down to round 10 and beyond. As we get deeper into March and more closer roles get clarified (hello, Texas), the pool of shaky closers will get a little deeper. Listen to the advice of Doug Dennis (linked below, with more to come this month), find a couple of closers outside of the top 10 who you have relative confidence in (some of mine are Doolittle, Vizcaino and Treinen), and get them at a relative bargain. Sure, they might fail, but the failure rate at that end of the closer pool is no worse than at the top end, and at least you're not investing a top-10 pick. Every closer comes with a lit fuse, after all.
If you have your answers to these questions, you have at least the scaffolding of your draft plan. From there, game it out a few times, try some different scenarios, build out some of your decision trees. Figure out where your various off-ramps and safety valves are, for when you inevitably get sniped on someone who was key to your plan. From there, stay calm and work your plan, relentlessly.
During the Tout Wars draft earlier this week, one of my long-time NFBC competitors tweeted the following at me:
@RayHQ always drafts those methodical, Chinese torture teams. The more and more picks he gets, the more you get irritated how solid the overall team meshes well together...

— Dusty Wagner (@wagner13454) March 7, 2018
In a single tweet, Dusty captured the ethos of this entire plan. I took it as an enormous compliment.
Annual disclaimers
1. First and foremost, the attached rankings are meant to be general, not specific. Treat the player rankings as tiered: it's completely meaningless that (in the mixed league rankings) Anthony Rizzo is #19 and Freddie Freeman is #22. They're both top-tier players. If your plan, your preference, your gut, tell you to to take Anthony Rendon (#40) over Alex Bregman (#33), or anything else that these rankings don't support, that's fine. It's your draft. Own it.
2. Remember that your draft is just a starting point: Stay mindful of Todd Zola's research into the impact of drafted stats vs. those you inquire in-season. You never win your league on Draft Day.
3. The ranking lists also include ADP data, from the National Fantasy Baseball Championship. ADP data is eye candy, but you must not become a slave to it. In particular, the NFBC data set has grown to a large size at this point in the spring (well over 100 drafts), which creates a large denominator effect: the data is no longer quick to react to changing spring situations. Use ADP as a reference, but don't be a slave to it... and actively discount it for players who have seen their outlooks (health, role, lineup position, etc) evolve here in March.
4. Do not take this list into your draft and just start drafting straight from the top. This list needs to be paired with some assessement of the market. You know your own league better than than anyone. You know your opponents, their tendencies, the round that the closer run tends to happen every year. You also know what you're good at in-season, whether it's churning two-start SP, mining for closers-in-waiting, or finding that bench bat with skills before it gets thrust into a full-time role. Trust that knowledge above all, particularly when it conflicts with anything that we have written here.
Happy drafting!
Required reading (we'll add to this list over the rest of March)
For more information about the terms used in this article, see our Glossary Primer.
Shopping Cart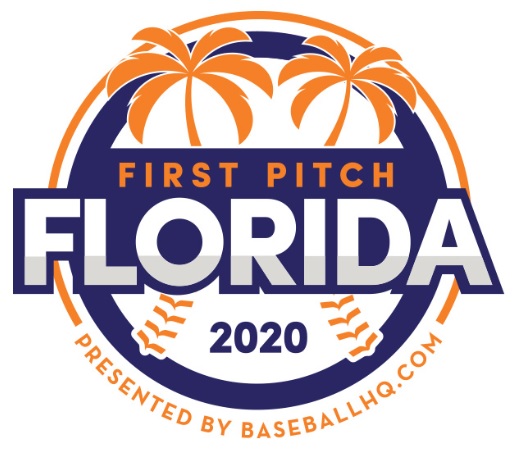 Inaugural Event!
February 28-March 1, 2020
St. Petersburg, FL
A few seats still left!