RELIEVERS: Holy Guacamole!
By Doug Dennis

@DougDennis41
April 11th, 2012 12:02am
Less than a week into the season and bullpens appear to be in chaos!
Frank Francisco (RHP, NYM) saved his first three games as a Met while Mariano Rivera (RHP, NYY) blew his one save chance for the Yankees. Jonathan Broxton (RHP, KC) saved his first game as a Royal in dominant fashion. Heath Bell (RHP, MIA) and Sergio Santos (RHP, TOR) each blew their first save chance for new teams. Jose Valverde (RHP, DET) blew his first save chance of 2012 after going all of 2011 without blowing one. Brad Lidge (RHP, WAS) saved a game for Washington—and so did Henry Rodriguez (RHP, WAS). Hector Santiago (LHP, CHW) is the lefty saving games for the White Sox, not Matt Thornton (LHP, CHW). Fernando Rodney (RHP, TAM) got 2(!) saves one while bailing out Joel Peralta (RHP, TAM) and then another. And the Cubs and Red Sox may want to make changes after the way that the first series of the season went. Chris Perez (RHP, CLE) got both a save and a blown save while he threw 2.7 innings in his first series. And that may be the most telling stat of all--for the most part, we are talking about 2.7 innings or fewer. We simply do not have enough data yet to even project probably usage patterns for some of these pens in flux (all numbers that follow are current BaseballHQ.com projections).
Arizona swept the first series of the season from San Francisco and two relievers provided saves—closer J.J. Putz (RHP, ARI) and surprise second Bryan Shaw (RHP, ARI):

ARI                IP   Dom   Cmd  HR/9  xERA  BPV
==========        ===  ====  ====  ====  ====  ===
Putz               57  10.0   3.9   0.6  3.10  132
Shaw               35   5.7   2.2   1.3  3.83   47
The surprise is that David Hernandez (RHP, ARI) was not used as the back up closer for Arizona with Putz resting after two consecutive days. But Hernandez pitched the first two games just like Putz. Shaw's projections do not inspire much confidence with a low Dom and a high HR/9. It is worth monitoring this situation to see if Shaw gets higher leverage situations than Hernandez going forward, because there is always a chance that Putz will visit the disabled list at some point in the year. For now, Shaw is probably still behind Hernandez, and his projections say that he belongs there. But for today, Shaw has more saves than Mariano Rivera (RHP, NYY).
Boston got swept by Detroit's fearsome lineup and left Alfredo Aceves (RHP, BOS) and Mark Melancon (RHP, BOS) mangled in the process, with one blown save apiece:

BOS                IP   Dom   Cmd  HR/9  xERA  BPV
==========        ===  ====  ====  ====  ====  ===
Melancon           71   7.0   2.2   0.6  3.49   74
Aceves             71   6.3   2.1   0.9  4.24   49
Bobby Valentine's club took a shot to the gut with the Tigers come-from-behind win on Sunday. He was asked if Daniel Bard could be moved back to the pen and said he could be. The team quickly put the kibosh on that notion and Aceves saved his first of the year on Monday against Toronto. Aceves and Melancon were hit hard by Detroit, but that lineup is going to shred a lot of relievers this year. For now, we just have to wait and see what happens next, but there is no doubt that Bard has better BPIs as a reliever than either of these alternatives. If Bard is moved back to relief later on, it appears it will be for failing as a starter, not because the pen is beleaguered. But this saga isn't over yet—Aceves' projections show that he does not really have the skills to close.
In Chicago, the Cubs had blown saves from Kerry Wood (RHP, CHC) and Carlos Marmol (RHP, CHC) while the White Sox had Hector Santiago (LHP, CHW) convert his first save:

CHC                IP   Dom   Cmd  HR/9  xERA  BPV
==========        ===  ====  ====  ====  ====  ===
Marmol             71  12.8   2.1   0.5  3.43   79
Marmol remains no different from who he was in 2011 or 2010. There are going to be days where he is off. But he will continue to be a huge K/9 monster and neither Rafael Dolis (RHP, CHC) nor Manny Corpas (RHP, CHC) are going to leapfrog Kerry Wood (RHP, CHC) overnight without an injury. It was just a bad first series—the Cubs will move on to the next game and so should Marmol owners.

CHW                IP   Dom   Cmd  HR/9  xERA  BPV
==========        ===  ====  ====  ====  ====  ===
H.Santiago         43   6.7   1.4   0.6  4.52   51
As chronicled on Monday by Kris Olson, Addison Reed (RHP, CHW) pitched in the seventh inning and Matt Thornton (LHP, CHW) pitched in the eighth of the White Sox lone save chance against the Rangers in the first series—and Santiago picked up the save. Thornton gave up two hits in his inning of work. Santiago's projections are built on subpar work as a starter in Double-A. But he showed better command in March and perhaps it can carry over in the short run. Reed's video game BPIs should prevail over the longer run—especially if Thornton and his own formidable set of BPIs is not in the way.
Perhaps the biggest surprise this side of Hector Santiago (LHP, CHW) was the two saves earned for Tampa Bay by Fernando Rodney (RHP, TAM) against the Yankees:

TAM                IP   Dom   Cmd  HR/9  xERA  BPV
==========        ===  ====  ====  ====  ====  ===
Rodney             50   8.1   1.6   0.9  3.91   41
Rodney got his first chance bailing out Joel Peralta (RHP, TAM) who gave up a three-run shot to Nick Swisher and then got another chance the following day and converted. That might be all it takes for the Rays to move from Peralta to Rodney over the short-run. But Rodney has some pretty lousy projected BPIs. Peralta may get back in the mix quickly if just by virtue of his superior skills winning out over time—before Kyle Farnsworth (RHP, TAM) returns.
Next week, this column examines the early usage patterns.
For more information about the terms used in this article, see our Glossary Primer.
Free Weekly eNewsletter
The industry's #1 analytical weekly e-mail newsletter is ABSOLUTELY FREE!
More Information
Shopping Cart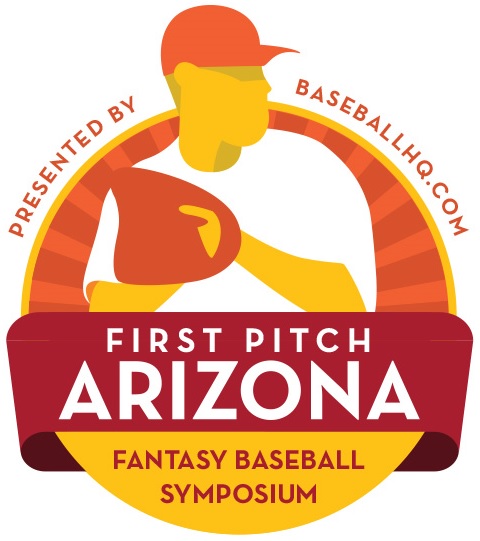 25th Anniversary edition!
October 10-13, 2019
Delta Mesa Phoenix
Still a few seats left!