RELIEVERS: Gambles
By Doug Dennis

@DougDennis41
March 14th, 2012 2:00am
Last week, this column looked at sleepers—relievers who have a shot at a closer role and greater value than their current price tag. This week we go the opposite direction and look at gambles—players projected to start with a meaningful role and have soft skills that could result in a loss of role. Their role, however, could make buyers overspend. Last week this column started with the Indians—let's start there again:

                   IP   Dom   Cmd  HR/9  xERA  BPV
==========        ===  ====  ====  ====  ====  ===
C.Perez            58   7.8   1.9   0.9  4.31   40
Pestano            73  10.4   3.1   0.5  3.27  114

Chris Perez (RHP, CLE) will not start the year as closer due to injury. But owners will still pay, expecting him to return to the role a few weeks in. His subpar 1.9 Cmd and 4.31 xERA and 40 BPV point to a guy who will not continue to hold the job all season like he did in 2011. If you roster Perez banking on a season of saves, you are gambling with your auction money, especially given that there is a strong in-house solution. That's Vinny Pestano (RHP, CLE), who gets some chances over the first few weeks.
Minnesota's Matt Capps (RHP, MIN) will be lucky to be the closer out of spring training, and his skills point to the same failure that occurred in 2011:

                   IP   Dom   Cmd  HR/9  xERA  BPV
==========        ===  ====  ====  ====  ====  ===
Capps              58   5.9   2.9   1.2  4.04   73
Perkins            58   8.7   3.1   0.6  3.41  106
Capps had such a terrible season in 2011 for Minnesota that it is stunning that they could even consider him again. A cast of thousands will be auditioning to take his job, including lefty Glen Perkins (LHP, MIN) who is far more capable than Capps. Capps might luck into a few Rocky Biddle-style saves, but he's not a full-season solution and should only be rostered as an end-gamer.
BaseballHQ.com projections have Joey Devine (RHP, OAK) and Brian Fuentes (LHP, OAK) as co-closers for Oakland. But they have the weakest skill sets among the options and are not likely to last, even if one of them is given some save chances. AllAlAADAll of Oakland relievers have to be considered something of a gamble:

                   IP   Dom   Cmd  HR/9  xERA  BPV
==========        ===  ====  ====  ====  ====  ===
Devine             58   8.8   2.1   0.8  3.98   61
Fuentes            58   6.8   2.1   1.1  4.35   47
Balfour            65   9.0   3.0   1.0  3.62   93
De Los Santos      65  10.0   2.1   0.6  3.86   67
R.Cook             29   7.1   2.3   0.3  2.60   91
Grant Balfour (RHP, OAK) has the best skill set and is most likely to open as the A's closer, according to sources with the A's. But Balfour has been clobbered his first two outings of spring—so only put him down in light pencil at the moment. Fautino De Los Santos (RHP, OAK) has a great chance to emerge if he can throw strikes consistently—so far, so good. His 10.0 Dom can win him the role if he strings together some strong outings. Ryan Cook (RHP, OAK) is less likely due to a 7.1 Dom, but his skills could win him an important role in set-up, and from there, anything is possible. For now, any money put on an A's reliever with the expectation of saves is risky. Wait and see what happens before committing.
The Dodgers have already anointed Javy Guerra (RHP, LA) as the closer, based on his good work in 2011. But his skills are not up to his penmates:

                   IP   Dom   Cmd  HR/9  xERA  BPV
==========        ===  ====  ====  ====  ====  ===
J.Guerra           65   7.3   2.0   0.4  3.93   53
K.Jansen           65  11.1   2.5   1.0  3.47   87
Lindblom           58   8.2   3.1   0.5  4.06   85
Guerra was solid in 2011, but Kenley Jansen (RHP, LA) and Josh Lindblom (RHP, LA) are projected to be even better. Guerra is particularly outclassed in Dom, Cmd and BPV. He could manage all season without failure, so he is less of a gamble than the pitchers noted above, but Guerra remains a gamble as long as he shares a pen with Jansen and Lindblom, especially if they outpitch him. Conversely, because Guerra is not guaranteed to spit the bit, Jansen could go for too much of a premium with expectations that he takes the closer role in-season. You have to be careful about either possibility here, making both relievers a candidate for overpayment.
Baltimore seems set to go with Jim Johnson (RHP, BAL) as closer. Johnson may be the right call initially due to his experience, but the skills say he may struggle to keep the role all year:

                   IP   Dom   Cmd  HR/9  xERA  BPV
==========        ===  ====  ====  ====  ====  ===
J.Johnson          58   5.7   2.1   0.6  3.68   64
Strop              51   8.5   2.0   0.4  3.76   63
Lindstrom          51   6.5   2.2   0.9  3.93   62
O'Day              36   8.3   3.7   1.3  3.54  106

Johnson has a low Dom which harms his likelihood of holding the role. But the competition is not a whole lot better, with Pedro Strop (RHP, BAL) owning a worse Cmd, xERA and BPV, Matt Lindstrom (RHP, BAL) owning a worse HR/9, xERA and BPV and Darren O'Day (RHP, BAL) more of a sidewinder with a potential HR/9 issue. That's not to say that any of these pitchers would not emerge, but it's anybody's game as to who collects the Orioles saves if Johnson fails. Johnson remains a gamble, but the lack of ready solution could give him a longer leash than is otherwise warranted.
Next week, this column takes a look at $1 end-gamers.
For more information about the terms used in this article, see our Glossary Primer.
Free Weekly eNewsletter
The industry's #1 analytical weekly e-mail newsletter is ABSOLUTELY FREE!
More Information
Shopping Cart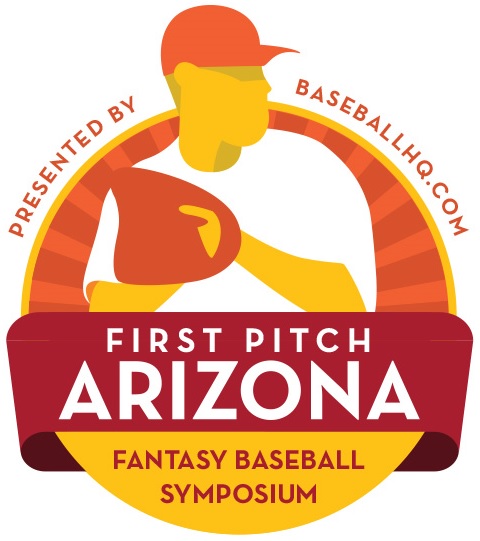 25th Anniversary edition!
October 10-13, 2019
Delta Mesa Phoenix
Still a few seats left!