RELIEVERS: 2016 End-gamers
By Doug Dennis

@DougDennis41
March 15th, 2016 11:03pm
This week, the column chases the very end game itself—ADP of 500 or greater, with the best skill sets possible (Dom 9.5, Cmd ratio 3.0, HR/9 1.0 or less). There is tremendous overlap with the LIMA lists, but the focus is slightly different and the filters are tougher here for truly $1/end game options (listed by BPV). First, the AL relievers:

AL $1 end game   IP xERA WHIP  Dom  Cmd HR/9  G/F  BPV  $  ADP
================ == ==== ==== ==== ==== ==== ===== === ==  ===
Cecil (TOR) (L)  58 2.56 1.09 11.3  4.1  0.6 50/28 157  3  533
Givens (BAL)     58 2.81 1.05 10.7  4.3  0.6 38/32 142  3  638
Salas (LAA)      65 3.27 1.12  9.7  5.0  1.0 34/43 134 -1  682
N.Jones (CHW)    58 3.00 1.12 10.4  3.4  0.6 47/34 129  2  564
Sipp (HOU) (L)   51 3.38 1.12 10.6  3.8  0.9 30/50 122  1  688
J.Fields (HOU)   58 3.41 1.21 11.0  3.2  0.9 33/48 117 -3  685
For Toronto, Brett Cecil (LHP, TOR) can be counted on to vulture some saves, some wins, and will be overqualified aiming at the 60 innings of 2.50 ERA and 1.10 WHIP, which has real value in the AL over so-so starters who will be taken much higher, which put him on the LIMA list. He will start the year behind expected closer Drew Storen (RHP, TOR) and last year's closer Roberto Osuna (RHP, TOR) who is expected to get a multiple-inning role. Cecil will provide more than $1 in value in 2016 as the highest BPV reliever on either list.
With apologies to Kansas City and New York, Baltimore's bullpen might be the best in the American League in 2016, behind Zach Britton (LHP, BAL) and Darren O'Day (RHP, BAL). The rotation is weaker than the Orioles would like, but Buck Showalter will use Mychal Givens (RHP, BAL) in all circumstances to bridge to those relievers. Givens will vulture some wins and provide owners with a safe harbor for ERA and WHIP, which is well worth your end-game $1 or reserve pick.
The Angels will start with Huston Street (RHP, LAA) as closer and Joe Smith (RHP, LAA) as the reliable set-up. But Fernando Salas (RHP, LAA) remains a great play with a skill set that would succeed with save chances, given the annual Street injury. Salas may be a linchpin to any success the Angels have in 2016, especially as the rotation's effectiveness waxes and wanes. The 682 ADP says that Salas won't even cost a dollar; but there are a host of pitchers going earlier that shouldn't. Salas is a safe buy who could provide upside on a strong ERA/WHIP down the road.
Nate Jones (RHP, CHW) is going to be relied upon in set-up for the White Sox. The projection looks great across the board. Jones is not likely to get a lot of saves with David Robertson (RHP, CHW) around, but he is a decent bet to add value as an end-game or reserve pick. If he can perform as the projections suggest, he is going to be a profit center. The risk comes with his injury past, not from a degradation of skills.
Houston has two names on this list: Tony Sipp (LHP, HOU) and Josh Fields (RHP, HOU) neither of whom are really being rostered with ADPs of 688 and 685, respectively. But as with the others, these are safer bets for ERA/WHIP than many of the subpar starters being rostered. If you don't want to buy them for $1; wait and see if your lottery ticket starter works out. If not, you can always come back to roster one of these relievers. The only caution is the higher FB rate for each of them. So watch that problem as well before rostering.
Here are the NL relievers:

NL $1 end game   IP xERA WHIP  Dom  Cmd HR/9  G/F  BPV  $  ADP
================ == ==== ==== ==== ==== ==== ===== === ==  ===
Bracho (ARI)     29 2.95 1.10  9.9  5.3  0.9 44/36 151 -3  586
P.Baez (LA)      58 3.31 1.14  9.6  4.8  0.9 37/44 134  0  671
Hatcher (LA)     58 3.26 1.26  9.9  3.6  0.9 45/37 126 -2  632
Edwards (SD)     29 3.14 1.14  9.9  3.6  0.6 44/36 125 -3  624
Kelley (WAS)     58 3.21 1.17 10.7  3.5  0.6 38/41 125  1  546
Silvio Bracho (RHP, ARI) has featured multiple times in this space and was a $1 buy on the author's LABR-NL team. As stated in the LIMA article: "Bracho is projected to have the best BPIs among these NL LIMA relievers and the closer in front of him is sidewinder Brad Ziegler (RHP, ARI). Nothing wrong with Ziegler—his unique skill set works in Arizona. And Daniel Hudson (RHP, ARI) behind Ziegler is pretty darn good too. But this Bracho skill set is terrific. With a projected 29 innings for 2016, Bracho has to first make the team, and then climb the depth chart. But the BPIs say that he can do that, and do it quickly. Bracho is as good a risk/reward LIMA pick as you will find." Still true. Don't give up on him if he doesn't make the Opening Day roster. He will advance quickly enough.
In this column, there are two Dodgers: Pedro Baez (RHP, LA) and Chris Hatcher (RHP, LA). Neither will take Kenley Jansen's (RHP, LA) job as closer. You cannot go wrong with either one of them in the end game for ERA/WHIP and if Jansen gets hurt (again), these are very nice options to have on your roster.
Jonathan Edwards (RHP, SD) will pitch in PETCO Park if he makes the San Diego pen. The Padres will start with Fernando Rodney (RHP, SD) closing, but that could be short-lived, given the projected skill set. The Padres have other solid skill sets, Drew Pomeranz (LHP, SD) and Kevin Quackenbush (RHP, SD) are particularly intriguing if you can get them at end-game prices. But Edwards is completely off the radar and this skill set should yield a pretty nice profit over the course of the year for what should be a reserve pick.
Shawn Kelley (RHP, WAS) is perfectly positioned as an elite skill set behind volatile closer Jonathan Papelbon (RHP, WAS) on a team expected to win now. Papelbon should be a secure closer, so don't buy Kelley with an expectation of saves. But Kelley will vulture some saves, will vulture some wins as well, and is expected to be a key cog in the Nationals attempt to dethrone the Mets. He will come cheap and his BPIs make him a better play than mediocre starter options for ERA and WHIP purposes.
Next week, we look at how relievers on AL teams fared this spring and how it may affect some roles.
For more information about the terms used in this article, see our Glossary Primer.
Shopping Cart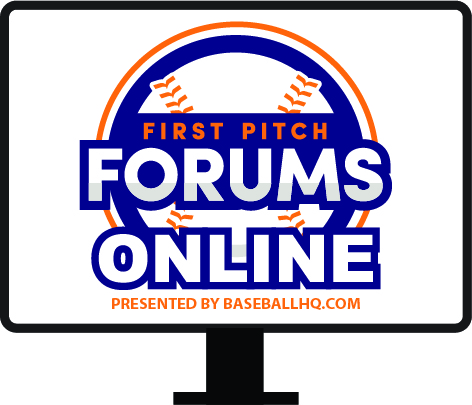 Our virtual First Pitch Forum returns!
Three online-only events: March 5, 11, 17
Join us live, or watch when you want
Just $19!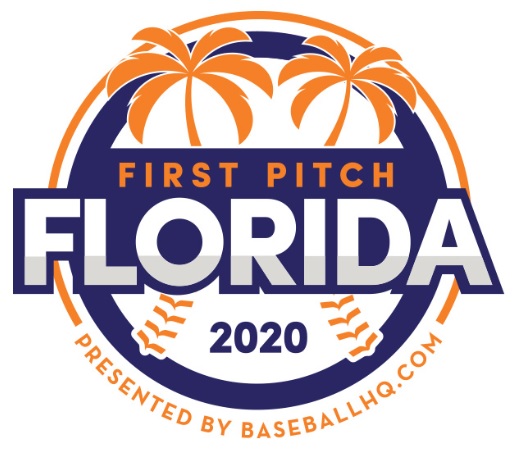 Inaugural Event!
February 28-March 1, 2020
St. Petersburg, FL
A few seats still left!