PT TOMORROW: NL West—Infield speculations
By Ryan Bloomfield

@RyanBHQ
March 7th, 2014 12:03am
Josh Rutledge (SS, COL) remains the Colorado infielder with the most potential with no starting job. Rutledge owns excellent skills (126 PX/135 Spd in 2012), but has yet to translate those into results. He enters camp squarely behind DJ LeMahieu (2B, COL) in the 2B pecking order, but things could change with a big spring. Rutledge is also the primary backup at SS, where Troy Tulowitzki (SS, COL) and his "F" health grade could lead to more playing time. He remains a viable endgame option in NL-only leagues.
Jordan Pacheco (C, COL) figures to be the backup catcher behind Wilin Rosario (C, COL), but he's also played 1B and 3B in the past as well. Given Pacheco's flexibility, it's certainly plausible he could garner regular ABs throughout the season. Pacheco is only two years removed from a .309 BA over 475 AB in 2012 and still just 28 years old. His biggest asset is the ability to hit for a high BA as he's posted at least an 85% ct% in each of the last two seasons. However, his profile is that of a slap-hitter with a career 74 PX and consistently high GB%. Still, his BA potential alone would make him a reasonable late-round catching option should something happen to Rosario.
Charlie Culberson (2B, COL) is looking strong as a potential utility infielder this year. The 25-year-old former first round supplemental pick is a flexible option as he can fill in at 2B, SS, or 3B in a pinch. Culberson fared well in limited action in 2013, hitting .293 in 99 AB, and is currently projected for a 104 PX and 125 Spd entering 2014.
Arizona will likely carry two extra infielders into the regular season, barring any spring training changes. Cliff Pennington (2B/SS, ARI) will serve as the primary backup up the middle, and he's flexible enough to play either 2B or SS. Pennington has good speed, but it's been bottled up by a red light—he attempted only two steals (both successful) last season. Without SB potential, Pennington's .229 xBA and 55 PX in 2013 leave little reason for him to be near a fantasy roster in 2014.
Eric Chavez (3B, ARI) figures to be the primary backup at 3B, with occasional ABs at 1B if Mark Trumbo (OF, ARI) stays in left field full time. Chavez can provide some pop—he hit 16 HR in just 278 ABs in 2012. His PX/xPX history the last two seasons (132/137 in 2012, 131/126 in 2013) as well as a .280 xBA last year say he still has some NL-only value if given a chance. However, Chavez is entering his age-36 season and carries an "F" health grade, so a large AB total seems unlikely.
The only remaining position battle here remains between Didi Gregorius (SS, ARI) and Christopher Owings (SS, ARI). The battle between the defensive-minded Gregorius and Owings was profiled in this January 2 piece. The recent news is that the loser will likely be demoted to AAA-Reno in order to get more ABs. More to come in this space throughout spring training, but the Opening Day starter will likely be given a lengthy shot in that role to start the season. For fantasy purposes, Owings offers much more offensive potential than Gregorius.
The LA 2B job has been highlighted in this space in the past, but the PT picture is starting to change now that games are in play. Alexander Guerrero (2B, LA) was the presumed front-runner heading into camp, but his playing time has waned thus far due to concerns about his defense. Dee Gordon (SS, LA), who was recently highlighted in Jock Thompson's Keeper League series, has been the most frequent starter in Cactus League games early on. This is still a very fluid situation as Justin Turner (2B, LA) and Erisbel Arruebarrena (SS, LA) are also in the mix, but Gordon seems to be gaining traction as the 2B starter.
Given the shaky health grades of Hanley Ramirez (SS, LA) and Juan Uribe (3B, LA), many of the candidates mentioned above could fill in on the left side of the infield. Guerrero's natural position is SS, and Ramirez has played 3B in the past, so there's an additional avenue for playing time for Guerrero should Gordon win the 2B job out of camp. Guerrero, who is projected for a .261 BA and 59 BPV, has the highest fantasy potential of any backup here, but his lack of MLB experience adds to his risk.
The majority of San Diego's infield appears to be set heading into the season as each projected starter has a "B" health grade or better. Should an injury go down at 2B, 3B, or SS, Alexi Amarista (2B, SD) would be the most likely candidate to step in as he'll serve as San Diego's utility man in 2014. Amarista is also projected for 15% playing time in the outfield, where he appeared in 99 games last season. He possesses a plus contact rate, but a 23% HH% each of the last two years means he hits the ball with little authority. When he does get on base, speed is his biggest asset (142 career Spd), but he simply doesn't run enough to pile up meaningful SB totals. He's worth a late look in NL-only leagues in hopes he gets more playing time.
Thomas Medica (1B, SD) is currently projected for 30% playing time behind starter Yonder Alonso (1B, SD), who missed time in 2013 with a hand injury. Medica impressed in limited action last season, hitting .290 with a 119 PX over 69 AB down the stretch in 2013. Medica spent most of last season in AA-San Antonio, where he hit .296/.372/.582 with 18 HR in 280 AB. His 6B prospect rating by BaseballHQ.com casts doubt on his long-term viability, but the power potential alone could play well in a pinch if he gets an opportunity. Medica would stand to gain substantial playing time should another injury occur to Alonso.
Recent reports out of San Diego camp say Yasmani Grandal (C, SD) isn't ready to catch in Cactus League games yet. Grandal had hoped to return by Opening Day, though that would seem to be a bit optimistic at this point. Nick Hundley (C, SD), who hit 13 HR last season but provides little else, figures to gain the most ABs while Grandal is out. Even when Grandal returns, look for Hundley to get plenty of days off as the SD brass wants to move Grandal along slowly.
Joaquin Arias (3B, SF) figures to get some regular playing time in the San Francisco infield in 2014. Manager Bruce Bochy recently indicated Arias could occasionally step in for 38-year-old Marco Scutaro (2B, SF), who the Giants do not want to play every day. Arias also qualifies at SS and 3B based on playing time at those positions in 2013, so he's also the primary backup on the left side of the infield. Arias has the ability to generate NL-only value if given the ABs. He consistently posts an above-average ct%, which has led to a .271 BA over the last two seasons. Arias' 139 career Spd highlights the SB potential here, though a miniscule SBO could continue to limit his steals.
Tony Abreu (2B, SF) is another candidate for the middle infield. Abreu has consistently posted excellent minor league numbers as he's hit over .320 in five of the last six seasons, but he's been unable to translate that success with San Francisco thus far. Over 575 career MLB ABs, Abreu has a .256 BA with an 86/97 PX/Spd combination. He did post a 57 BPV in 2013 (138 AB), though his path to playing time is crowded at this point.
There's more where this came from. Click here to purchase a Draft Prep subscription plan, which gives you complete access to BaseballHQ.com's insights through April 30, 2014.
For more information about the terms used in this article, see our Glossary Primer.
Free Weekly eNewsletter
The industry's #1 analytical weekly e-mail newsletter is ABSOLUTELY FREE!
More Information
Shopping Cart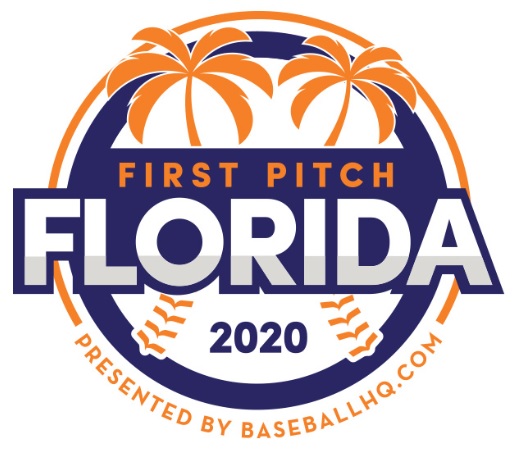 Inaugural Event!
February 28-March 1, 2020
St. Petersburg, FL
Early-bird registration now open!