PT TOMORROW: NL West—Down but not out
By Ryan Bloomfield

@RyanBHQ
April 3rd, 2014 11:03pm
Though he entered spring training as the front-runner due to a four-year, $28 million contract, Alexander Guerrero (2B, LA) lost out and will start the season at AAA-Albuquerque. We still project Guerrero for 60% playing time at 2B, and there is a decent chance he can regain the starting job with improved defense. Guerrero, who flashed a great power/speed combination in Cuba, is a natural SS, so an injury to Hanley Ramirez (SS, LA) or even Juan Uribe (3B, LA) could open the door quickly. Guerrero remains a decent speculative option in deeper leagues when the door opens—be it via injury or ineffectiveness of starters Dee Gordon (2B, LA) or Justin Turner (2B, LA).
J.P. Howell (LHP, LA) made the 25-man roster for Los Angeles, though his role in a crowded bullpen made him irrelevant from a fantasy standpoint. Howell, however, recently appeared in the 8th inning in the first game since Brian Wilson (RHP, LA) went down with an elbow injury, hinting there could be potential for higher-leverage roles. Howell revived his career in 2013 with a 2.18 ERA over 67 innings that was backed up by a 7.8 Dom, 57% GB%, and 86 BPV. Owners in holds leagues should take note of Howell's increased role as the Dodgers bullpen adjusts from Wilson's injury.
A late candidate to join San Diego's rotation, Matthew Wisler (RHP, SD) eventually lost out to Robert Erlin (LHP, SD) at the end of camp. That shouldn't hurt Wisler's long-term outlook, though, as he's still just 21 years old. Given the injury history in San Diego's rotation—three of their five SPs have "D" or "F" health grades—it wouldn't be surprising to see Wisler crack the rotation. Wisler posted an 8.8 Dom with a 3.00 ERA (2.54 xERA) at AA-San Antonio last season in 105 IP and is widely regarded as one of the club's top three prospects. He may be next in line with a hot start.
Burch Smith (RHP, SD) is another rotation candidate who will start the season in the minors. Smith didn't exactly impress in limited action with San Diego last season as he posted a 6.44 ERA and 1.65 WHIP in 36 innings. His skills improved along the way, though, with an 11.3 Dom, 3.86 xERA, and 87 BPV in 27 IP after July. If the club decides Wisler needs more seasoning in the minors, Smith would likely serve as the emergency starter.
Kyle Blanks (OF, SD) was one of the more familiar cuts on offense. However, given the fragility of San Diego's outfield and Blanks' position flexibility—he can also play first base—Blanks could find his way into playing time down the road. Blanks has plus power (115 xPX in 2013), though his horrible 68% career ct% will hamper his BA and eat into ABs at the MLB level.
There weren't many surprises in San Francisco's final cuts as team roles has been fairly settled throughout spring training. Derek Law (RHP, SF) and Tyler Colvin (OF, SF) were the final notable cuts.
The team is still very high on Law, as manager Bruce Bochy was quoted as saying, "He was close to making this team, so he's knocking on the door," so it wouldn't be a surprise to see Law back in the fold soon. He still has a ways to go in order to make the high-leverage situations. Colvin was optioned to Double-A as he lost out to Juan Perez (OF, SF) for the final outfield slot. Colvin missed time with a back injury this spring, but still carries no fantasy value at this point.
Archie Bradley (RHP, ARI) lost out on the final spot in Arizona's rotation and will start his season at AAA-Reno to gain experience. Manager Kirk Gibson recently stated, "He's close. He's someone who can help us this year," so it's wise to keep tabs on this situation should another injury strike Arizona's rotation. This will be Bradley's first act in Reno, which is known for offensive output, but the number to keep an eye on is Bradley's BB total. He posted a 4.1 Ctl in 152 IP last season, and his six walks in eight Cactus League innings didn't do much in terms of improvement. Bradley has excellent stuff that has him as one of the top prospects in the game, so expect him to return to Arizona's rotation this season—especially if he starts controlling his pitches.
Didi Gregorius (SS, ARI) will join Bradley at AAA-Reno as he lost out on the starting SS job. Gregorius, who isn't known for his bat, hit just 10 for 45 this spring, which was poor enough to keep his excellent defense off the team. Arizona is reportedly interesting in trading Gregorius, which would likely be his best path to regular playing time barring a Christopher Owings (SS, ARI) injury. Even with regular playing time, Gregorius isn't a reliable option except for the deepest of leagues. His 81 PX in 357 ABs highlights the lack of power, and while he flashed great speed, it was bottled up with only two steal attempts in 2013.
Jordan Lyles (RHP, COL) technically lost out to Franklin Morales (LHP, COL) for the 5th spot in the Colorado rotation, but he won't be down for long. Lyles, who was going to start the year at AAA-Colorado Springs, substituted for Tyler Chatwood (RHP, COL) (hamstring). Lyles is likely to return to the minors when Chatwood returns, but he remains the next in line should injuries or ineffectiveness continue to plague the Colorado rotation. Lyles struggled in almost a full season with Houston in 2013 (1.9 Cmd, 4.41 xERA, 48 BPV), but he's still young and has shown better skills in the past with BPVs of 67 and 73 in 2011 and 2013, respectively. His high GB% should play well in Coors Field, but Lyles is still only an option in NL-only leagues if he eventually gets a regular rotation shot.
In one of the more surprising moves, Colorado decided to option Josh Rutledge (2B, COL) to the minors. Despite an awful 2013 in which he hit .235 with seven homers and 12 steals, Rutledge is only two years removed from a promising 2012 campaign (126 PX, 135 Spd in 277 AB). Rutledge is still just 25, so the decision to option him rather than ride the bench in Colorado may benefit him down the road. It also means he could be next man up if starter DJ LeMahieu (2B, COL) gets off to a slow start or Troy Tulowitzki (SS, COL) inevitably gets hurt. Don't throw in the towel on Rutledge.
Michael McKenry (C, COL) is another cut who could produce fantasy value if given the opportunity. McKenry has a 111 career PX in 543 career MLB at bats, and his heavy FB% stroke would play well in Coors Field. He's currently buried behind Wilin Rosario (C, COL) and Jordan Pacheco (C, COL), but an injury to either one of these two could make McKenry a speculative power source at catcher in NL-only leagues.
For more information about the terms used in this article, see our Glossary Primer.
Shopping Cart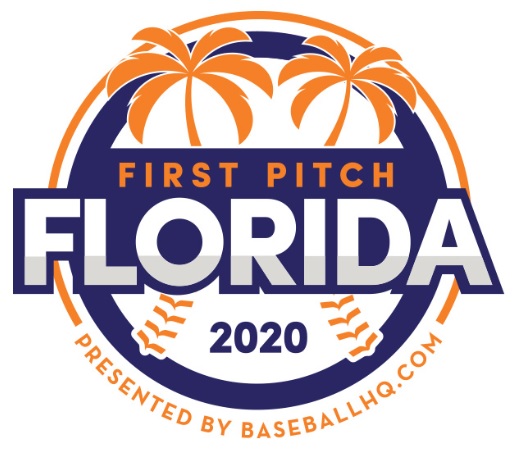 Inaugural Event!
February 28-March 1, 2020
St. Petersburg, FL
A few seats still left!