PT TOMORROW: NL West—Buying in on Barnes for September
By Brian Slack

@That_glg20
September 1st, 2017 12:06am
With the best record in baseball and an essentially insurmountable lead in the division, the coming weeks are sure to see a bit of roster shuffling as manager Dave Roberts tries to keep his starters rested for the playoffs.
One position in particular where that could play out is catcher, where Yasmani Grandal (C, LA) is on pace for a career high in games and innings behind the plate. From an offensive standpoint, Grandal is generally holding up well, with a 47 BPV in the 2H after a 1H BPV of 26. In 74 August AB, however, while the power has been there (4 HR, 136 PX), his 69% ct% and .216 BA are a step back from his season-long 73% ct% and .263 BA.
That could mean an uptick in playing time for Austin Barnes (C/2B, LA), especially given his ability to play 2B. In his 168 AB on the year, Barnes is hitting .298 (.299 xBA), with 6 HR, 29 RBI and 4 SB. As noted here, his walk rate (15%) and contact rate (81%) are top-shelf, and have generally held steady against both RHP and LHP. His FB% has fallen from the 1H (33%) to 2H (22%), but his 2H xBA of .297 could point to a September that surpasses a number of the league's starting catchers.
Dave Roberts had previously mentioned his desire to also use Barnes off the bench earlier in games, something that should be even more possible in September given the likely presence of third catcher Kyle Farmer (C, LA) on the roster. Farmer, as covered in detail here by Jeremy Deloney, was a former SS in college with a career .298/.351/.441 in the minors. He makes good, consistent contact, but is unlikely to produce anything more than league-average power. His best asset at this point is his defensive skills behind the plate and ability to play a few positions around the diamond.
---
In the hunt? BaseballHQ.com can help you snag the title. Unlock all of our insights like these for the rest of the season: Subscribe to BaseballHQ.com.
---
After getting hit hard (5 ER in 3.7 IP) in his last rehab start, Johnny Cueto (RHP, SF) is nonetheless set to take the mound tonight (September 1) at home against the Cardinals. Initially bothered by a blister issue that he now says is behind him, Cueto has been on the shelf with a mild forearm strain since being pulled from a rehab start on July 31. Cueto recently indicated he's unlikely to exercise his opt-out at the end of the season, which could perhaps work against the idea of Giants management pushing him too hard.
Assuming Cueto returns at full strength, manager Bruce Bochy hasn't ruled out the idea of a six-man rotation, which would bode well for newcomer Chris Stratton (RHP, SF). In his four starts this month, Stratton has posted quality starts in all but one, and has recorded 10 strikeouts in two of the four. The strikeout numbers are a bit surprising, as he hadn't posted 10 K in a single minor-league performance this season, and his 71/22 K/BB in 79.7 IP this year at Triple-A is more in line with the 103/39 K/BB he posted in 125.7 IP in the minors in 2016.
Another possibility could be moving Ty Blach (LHP, SF) to the bullpen to ease his workload. Blach filled in admirably when Madison Bumgarner (LHP, SF) hit the DL, but has faded of late, with at least 4 ER in each of his last 3 starts.
It's also worth keeping an eye on Andrew Suarez (LHP, SF). So far at AAA-Sacramento, Suarez sits with a 3.09 ERA, 130 K, 41 BB in 151.2 IP. The team's #13 prospect heading into the year, Suarez has given up 2 ER or fewer in each of his last 8 starts, with a 43/11 K/BB over that timeframe (40.3 IP). He figures to see some time with the big-league club in September, and some of that time may come as a member of the rotation.
Nick Ahmed (SS, ARI) was looking to return this week, but suffered a fractured wrist after being hit by a pitch on a rehab assignment this past weekend, an injury that will keep him out for 6-8 weeks. This comes after spending the past two months on the DL with a fractured hand, also courtesy of a HBP. Ahmed was hitting .251 (.261 xBA) with 6 HR and 3 SB in his 167 AB on the year, but for now the Diamondbacks will have to find other ways to fill the void.
Ketel Marte (SS, ARI) recently dealt with some hamstring soreness, but should continue to get the lion's share of SS at-bats. Marte, after residing near the top of the PCL leaderboard with a .338 BA, has acquitted himself well with his new club. He started out with a power outburst (4 HR) in July that was unlikely to last. But his improving patience, as reflected in his 11% bb%, is very encouraging, especially seeing as that was one of the primary culprits in his production drop-off last season.
Daniel Descalso (2B/SS/OF, ARI), covered here last week, could see starts at the position, as could newcomer Adam Rosales (SS, ARI). In his limited time (46 AB) with the Diamondbacks, Rosales has 11 hits (3 doubles, 2 HR), good for a .239 BA, albeit with an alarming 19 K in those 46 AB. With rosters expanding, Jack Reinheimer (SS, ARI) could also draw the occasional start. Reinheimer profiles as more of a utility infielder, and is currently hitting .277 with 4 HR, 53 RBI and 12 SB (vs. 8 CS) at Triple-A.
Ultimately, the Diamondbacks will hope to extend their wildcard lead and await the return of Opening Day shortstop Chris Owings (SS, ARI), who is on the DL (finger) until at least late September.
The Padres rotation has exceeded expectations this year, with a 4.66 ERA (16th in MLB). And while the team does have some premium arms in the minors, those young pitchers are likely a year (or more) away, leaving the team without much in terms of MLB-ready arms ready to seize a spot in the rotation.
One potential starter candidate over the season's final month is Miguel Diaz (RHP, SD), who was activated earlier this week after recovering from a forearm injury. Out since late June, Diaz and his 96-mph fastball have worked mostly in relief this year, and on the season he's logged a total of 32 IP, with an ugly 6.85 ERA and 25/18 K/BB ratio. He has a long way to go in terms of development, but as mentioned here, the ingredients are there for a mid-rotation starter down the line.
Two additional names that could conceivably warrant a look in September are Walker Lockett (RHP, SD) and Michael Kelly (RHP, SD), both of whom are currently at AAA-El Paso. Lockett is being brought along slowly from an injury (back) that kept him out for a couple of months, and in 55 IP at Triple-A, he hasn't been overly inspiring, with a 4.39 ERA and 33/13 K/BB rate. Kelly, meanwhile, sits with a 4.14 ERA and 123/56 K/BB over 121.7 IP across two levels. Most of Kelly's success (2.91 ERA with 91 K in 84.7 IP) came earlier in the year, and both he and Lockett may get looks from the bullpen, if anything.
As noted in this space a little less than a month ago, Rockies closer Greg Holland (RHP, COL) was starting to show some cracks in his control, which has slipped considerably from April/May (2.7 Ctl) to post-June 1 (5.8 Ctl). His continued struggles have led to his temporary removal from the closer's role, as noted here earlier this week.
The first two saves went to Jake McGee (LHP, COL), making him the presumed frontrunner while Holland is out of the picture. McGee, for his part, posted triple-digit BPVs in both April (108) and May (239), and after some bumps in June/July has enjoyed a nice rebound in August (2 ER, 6/1 K/BB in 8 IP), securing 2 saves in the process. The 30-year-old McGee posted four consecutive triple-BPV seasons with TAM, and has the experience that may give him the upper hand.
The above notwithstanding, fantasy owners desperate for saves could do worse than speculating on Pat Neshek (RHP, COL). Neshek has been used in the 7th inning a couple of times since Holland's removal, but Neshek has been very good during his brief time in a Rockies uniform—allowing 3 ER with 12 K (vs. 0 BB) in 12 IP. Those numbers only look better when zooming out to view the full season (i.e., including his time in PHI), where his season-long 1.55 ERA is backed by a 9.8 Dom (14% SwK) and impeccable 0.9 Ctl (75% FpK).
The presence of lefty Mike Dunn (LHP, COL) may free up manager Bud Black to deploy McGee in the 9th, but a shaky outing or two could easily open the door for Neshek to swoop in.
For more information about the terms used in this article, see our Glossary Primer.
Free Weekly eNewsletter
The industry's #1 analytical weekly e-mail newsletter is ABSOLUTELY FREE!
More Information
Shopping Cart
Listen to Baseball HQ's weekly audio programs.
Subscribe today!
Learn More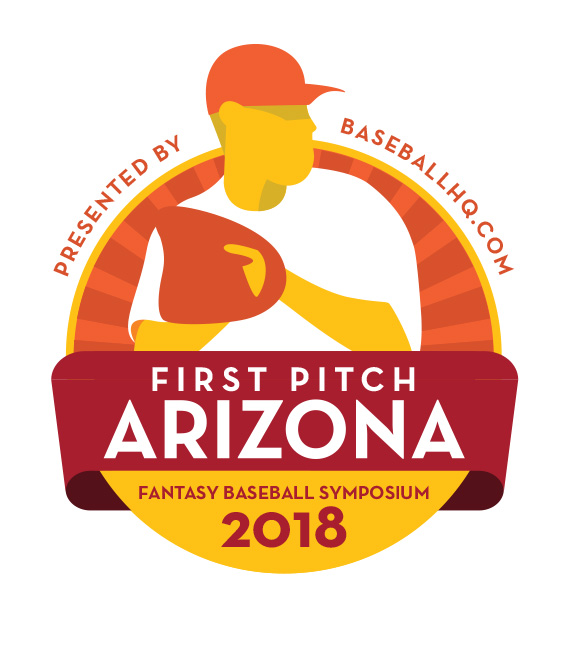 Nov 1-4, 2018
EARLY-BIRD REGISTRATION NOW OPEN!