PT TOMORROW: NL East—Marlins, Nats could be active traders in July
By Fred Zinkie
June 19th, 2018 12:06am
With roughly six weeks remaining until the Trade Deadline, the list of potential buyers and sellers is starting to take shape. And in the NL East, the roles are nearly set. The Nationals and Braves will be buyers, the Mets and Marlins are likely to sell, and the Phillies are the only team in the division who are still sitting on the fence. Let's take an early look at how the fantasy value of NL East rosters could be impacted by deadline deals.
Offensively, the Nats are loaded. The club has more outfield depth than they know what to do with, and their infield has effective hitters at nearly every position. The glaring weakness is behind the plate, where Matt Wieters (C, WAS) has been neither effective nor durable and Pedro Severino (C, WAS) has failed to excel with the No. 1 gig. Fantasy owners can be reasonably confident that Washington will have a new catcher by the end of July, with J.T. Realmuto (C, MIA) the most obvious option. However, reuniting with Wilson Ramos (C, TB) also makes plenty of sense. Either way, Wieters is unlikely to be a fantasy factor down the stretch.
The Nationals also have an obvious need for a swingman. Their rotation is among the best in baseball when healthy, but they have little behind their starting quintet that inspires much confidence. The addition of Kelvin Herrera certainly lengthens the bullpen, but still lack a multi-inning reliever. A hurler such as Ryan Yarborough (LHP, TB) or Miguel Castro (RHP, BAL) could arrive in Washington and help NL-only teams down the stretch.
Assuming that Ronald Acuna (OF, ATL) returns on schedule from his left ACL sprain, the Braves have just one glaring need in their starting lineup – third base. Johan Camargo (3B, ATL) has failed to take advantage of an extended look at the hot corner (.750 OPS), meaning that he will likely return to a reserve role at some point in July. The club has two options to replace Camargo. First, they could stay in the organization and promote Austin Riley (3B, ATL), who owns a .922 OPS in the Minors this year. But Riley has produced uneven results (.777 OPS) across 26 games since being promoted to Triple-A and is now on the disabled list with a knee injury. General Manager Alex Anthopoulos could reunite with Josh Donaldson (3B, TOR), who has struggled this season but still possesses sky-high potential (.946 OPS across 2015-17). With Riley likely a 2019 option, a rental such as Donaldson makes plenty of sense. Alternatively, Mike Moustakas (3B, KC) could be a good fit in the heart of Atlanta's lineup.
On the pitching side, the club could use help in the rotation and bullpen. Atlanta has a handful of solid starting options but no one who can match up with aces such as Max Scherzer (RHP, WAS) or Zack Greinke (RHP, ARI) in a postseason game. The arrival of rotation help would push Brandon McCarthy (RHP, ATL) to the bullpen if the rest of the starting quintet was simultaneously healthy. Alternatively, Anthopoulos could decide to stick with his starters and enhance the relief corps. Arodys Vizcaino (RHP, ATL) has likely pitched well enough to convince management to look for setup men, but there is still a chance that Anthopoulos could acquire a superstar closer. Still, the most likely scenario is that Atlanta secures a setup man to join Dan Winkler (RHP, ATL) and A.J. Minter (LHP, ATL) in the late-inning crew.
A club that seemed destined to be buyers in April, the Mets will now be looking to sell off their veteran assets. There have already been rumors about the club making a major splash by trading aces Jacob deGrom (RHP, NYM) or Noah Syndergaard (RHP, NYM). The possibility of such a deal will cost NL-only owners some sleep, but both hurlers still have high odds of wearing a Mets uniform on Aug. 1. However, the bullpen pieces are likely all available, with Anthony Swarzak (RHP, NYM) and Robert Gsellman (RHP, NYM) among the most-coveted options. The biggest question for fantasy owners at this time involves the status of Jeurys Familia (RHP, NYM). The veteran closer is coming back from the disabled list, making him a poor option for a contender. But Familia has plenty of ninth-inning experience and could rebuild his trade value before the end of July. There is at least a small chance that Familia is pitching on a contender in August and someone such as Swarzak or Gsellman is collecting saves for the Mets.
Offensively, Asdrubal Cabrera (2B, NYM) is the most likely player to be traded. The veteran is having a solid season and is in the final year of his contract. Able to play multiple infield positions, Cabrera will fit the wish list of several contending teams. Owners of the 32-year-old will need to hope that he is dealt into a full-time opportunity, rather than a utility role. Still, the odds of Cabrera getting a starting gig elsewhere are pretty high. Todd Frazier (3B, NYM) could also attract interest, but he ranks behind a few other available third baseman and has another year on his contract. And while the team would likely love to dump Jay Bruce (OF, NYM) and his multi-year contract, they won't find any takers unless his bat really heats up. For owners who are looking to speculate, the Mets unfortunately don't have any exciting options to replace Cabrera or Frazier in their infield. At the very least, Dominic Smith (1B, NYM) will surely get a rest-of-season opportunity to show what he can do at first base.
For the most part, every productive player on the Marlins is available. Sure, the asking price is high on J.T. Realmuto (C, MIA), but the club would move him in a heartbeat is a contender such as the Nationals decides to pay up. And Realmuto owners should be pining for a trade, as they would have an enhanced asset on their hands if the 27-year-old winds up in a better offense. Justin Bour (1B, MIA) is also surely available, but his odds of getting traded are fairly low, as 1B/DH-types are plentiful on the trade market and many contenders are set at that position. The club would also love to move Starlin Castro (2B, MIA), but they won't find any takers for a mediocre player who is guaranteed $27 million during 2019-20. In the outfield, Derek Dietrich (OF, MIA) and Cameron Maybin (OF, MIA) could possibly fetch small returns. Both players would likely lose fantasy value if shipped to a deeper roster. Although it is hard to believe, Miami's offense could look even worse on Aug. 1 than it does today, which further limits the long-term value of players such as Bour, Castro and Brian Anderson (OF, MIA).
On the pitching staff, Dan Straily (RHP, MIA) is the most likely arm to go. Straily has been mediocre this year (4.23 ERA, 1.41 WHIP), but he fits the mold of a backend starter on a contender. Jose Urena (RHP, MIA) could also attract some trade interest, assuming that the Marlins believe that the 26-year-old is not worth hanging onto until their major rebuild is complete. And bullpen arms are a luxury for a rebuilding team, meaning that 27-year-old Drew Steckenrider (RHP, MIA) and 28-year-old Kyle Barraclough (RHP, MIA) should be on the table in trade talks. The organization would surely love to move Brad Ziegler (RHP, MIA), but they might not find any takers. Owners can likely do better than speculating on the Marlins' post-July closer picture, as a correct guess would still likely result in just a handful of saves.
The Phillies are the one NL East team who will have their Trade Deadline direction determined by wins and losses in the coming weeks. And if the club bottoms out, they will likely only be small-scale sellers, as many of their best assets are still on their way to their prime or were acquired in the offseason. One intriguing trade chip is Cesar Hernandez (2B, PHI). The 28-year-old has established himself as a skilled table-setter who has plus speed and a strong ability to get on base. With Hernandez out of the picture, the club could insert well-paid youngster Scott Kingery (SS, PHI) into his natural position of second base.
As buyers, the Phillies would likely also be working on a smaller scale than most clubs. The organization is at the end of a rebuild and won't want to part with coveted youngsters for short-term gains. And even with roster additions, they have little chance of being anything more than a Wildcard team this year. Like most teams, Philadelphia could use a starting pitcher. However, their sights would likely be on backend starters who are available at small costs. Overall, the Phillies seem more likely to wait until the offseason before making the type of major moves that can have a lasting impact.
For more information about the terms used in this article, see our Glossary Primer.
Shopping Cart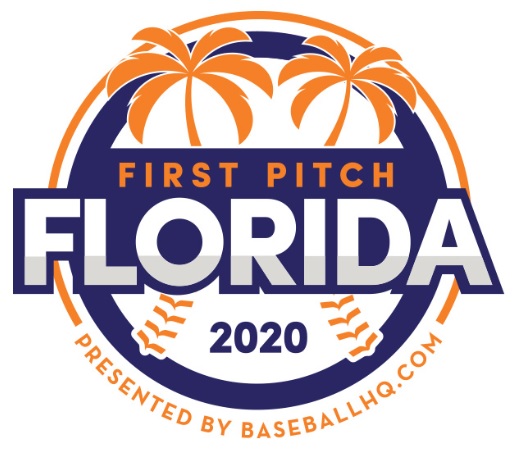 Inaugural Event!
February 28-March 1, 2020
St. Petersburg, FL
A few seats still left!