PT TOMORROW: NL Central—Arrieta on the mend
By Brian Rudd

@RuddHQ
March 28th, 2014 11:04pm
Jake Arrieta (RHP, CHC), who was behind schedule all spring because of a sore shoulder, is progressing, and is now on a five day pitching routine. He threw a three-inning simulated game March 25 which totaled about 50 pitches, and hopes to bump it up to 60-65 the next time out. He won't crack the Opening Day rotation, but a spot should be available when he returns, likely in mid to late April, barring a setback.
Arrieta is far from a sure thing, as he's had some control issues in the past, as well as struggles vs left-handers (1.5 Cmd, .833 OPS against). That being said, he's shown the ability to miss bats, and moving from the AL East to the NL Central can only help. The shoulder issue has discounted his price even further, and he possesses more upside than many back of the rotation options.
Mat Latos (RHP, CIN) is progressing in his recovery from February 14 surgery to repair a torn meniscus. He threw 43 pitches in a minor league game March 24, and showed nice velocity, including a 95 mph fastball on his final pitch. However, the's simply not enough time for Latos to get his pitch count up in order to be ready for the start of the season. He'll begin the year on the disabled list, and a mid-April debut looks like a reasonable expectation, so the Reds will need a short-term replacement.
Alfredo Simon (RHP, CIN) has been stretched out as a starter this spring, and will begin the season in the rotation . He's made just 19 career starts in the majors, 16 of which came in 2011. That year in a starting role, Simon posted a 4.96 ERA, along with a 2.0 Cmd and 1.2 hr/9. He's had a higher ground ball rate, a 7.0 Dom, and 2.4 Cmd in relief the last two seasons, but it's still unlikely he'll become a useful starter.
Brett Marshall (RHP, CIN) was in the mix, but strained a tendon in his right middle finger in his most recent outing. Even if he's called upon at a later date, he has the look of a potential ratio killer. Marshall had a respectable 7.8 Dom in 25 starts at the Triple-A level last season, but it was accompanied by a 4.4 Ctl and 5.13 ERA. He followed that up by surrendering 11 walks in 18 innings this spring.
Jeff Francis (LHP, CIN) has been under consideration to fill the spot, but after allowing 12 earned runs in 17 innings this spring, he'll start out at Triple-A Louisville. Since 2007, he's posted one sub-5.00 ERA, and topped 150 innings just once as well. One might think escaping Coors Field would help the longtime Rockie, but Francis actually has a higher road ERA (5.06) in his career than at home (4.80). He could be a desperation option later on if injuries continue to bite the rotation.
While the Reds have a strong rotation from top to bottom when they are at full strength, they are obviously lacking in depth. Six of the organization's top 15 prospects, according to the Minor League Baseball Analyst, are starting pitchers, but none appear ready to help the Reds at this time.
Robert Stephenson (RHP, CIN) heads the list, but he's made just four starts above Class A, and needs more seasoning. Daniel Corcino (RHP, CIN) is the one with the most experience at the upper levels of the minors, but he had a 5.86 ERA and 1.2 Cmd in 129 Triple-A innings. In case there was any doubt he wasn't ready, he surrendered 13 earned runs and seven walks in his two innings of work this spring.
Jean Segura (SS, MIL) is currently dealing with a sore shoulder, and while an MRI ruled out structural damage, the possibility exists that he'll begin the season on the disabled list. His extreme second half fade already raised some red flags, and made him a risky investment at his current price. It remains to be seen if the shoulder issue will bother him during the season, but it's just another reason to think twice about heavily investing in Segura in 2014.
Jeff Bianchi (SS, MIL) appeared in 20 games at shortstop for the Brewers last season, and would likely see the bulk of the playing time early on if Segura is out. He is having a very productive spring, but his track record offensively says there's no way he can keep it up. Bianchi has accumulated 305 at-bats the past two seasons, and has hit a dreadful .226/.263/.305 in that span.
Elian Herrera (3B, MIL) was the last infielder cut from camp, but would be added back onto the roster if Segura needed to miss some time. He's probably not a regular option at shortstop, though, as he's totaled three innings there in the majors, and played just one game there in the minors last year. Herrera compiled 195 at-bats with the Dodgers the past two seasons, and posted a .251/.336/.328 line with a home run and four steals. He topped the 30 steal mark in the minors each year from 2009-11, but it's doubtful that he could both earn regular playing time and hit enough to become relevant.
It'sIt
Travis Snider (OF, PIT) has been a major disappointment for the past three seasons, as he's posted a .227/.288/.350 batting line in 672 plate appearances. After undergoing foot surgery in the off-season, he has had a very impressive spring, with 16 hits in 44 at-bats. It looks like he'll see most of the starts in right field early on, and is young enough to find the power he displayed in 2009-10. Snider's contact issues are worrisome, though, and there's help on the way this summer in Gregory Polanco (OF, PIT).
The window may have closed for Jose Tabata (OF, PIT) to be an every day player, at least while he's in Pittsburgh. He was in a battle for the right field job this spring, but has done himself no favors by collecting eight hits and no walks in 39 plate appearances. Tabata got on base at a respectable .342 clip last season, but after going 8 for 20 on the base paths in 2012, he wasn't given a green light, and stole just three bases. Barring a change of scenery, he appears to be a long shot to have much value in the short-term.
Should Polanco perform as expected at the Triple-A level, he has a strong chance of claiming a starting job in Pittsburgh in a couple of months. He has averaged 39 steals per season over the past two years, and isn't a one trick pony, as he's averaged 14 home runs as well in that time. Combine that with his strong defense, and he has the makings of a future impact player.
All of the talk surrounding outfield prospects tends to center around Oscar Taveras (OF, STL), and for good reason. Assuming he can stay healthy, which has been an issue this spring, he is likely to make his mark in the not too distant future. There are a couple of other outfielders who have impressed lately as well, though, and are certainly worth keeping an eye on going forward.
Stephen Piscotty (OF, STL) made a strong impression in the Arizona Fall League, and again in spring training, where he's gone 12 for 37 with a home run and a 3:6 K:BB ratio. He also showed excellent plate discipline as a 22-year-old in Double-A a season ago, with a 1.00 Eye and .364 OBP in 207 plate appearances. Piscotty was ranked as the organization's #4 prospect in the 2014 Minor League Baseball Analyst.
Randal Grichuk (OF STL), the 22-year-old acquired from the Angels during the off-season, hit 22 home runs in his first taste of Double-A in 2013. He's played predominantly right field thus far, but has 75 games in center, and is currently penciled in there for Memphis. Grichuk has gone 9 for 37 with 15 strikeouts this spring, but six of his hits have gone for extra bases.
For more information about the terms used in this article, see our Glossary Primer.
Shopping Cart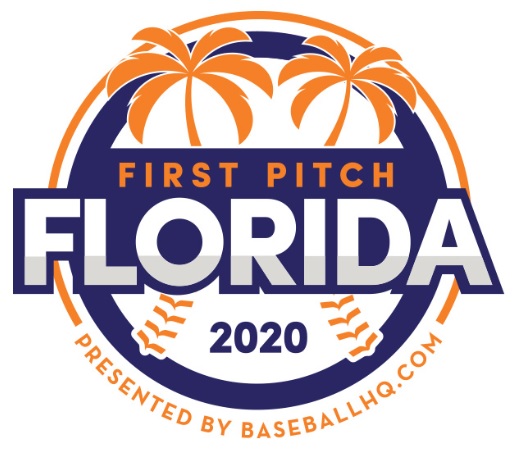 Inaugural Event!
February 28-March 1, 2020
St. Petersburg, FL
A few seats still left!