PT TOMORROW DH EDITION: NL West — Beer me
By Dan Marcus
February 17th, 2022 2:06am
[Ed.—The news of the NL DH almost certainly being adopted in 2022 warranted some PT TOMORROW analysis in a weirdly dark time. We asked our NL PT TOMORROW columnists to weigh in on the currently rostered most likely candidates to see a 2022 playing time jump. Their reflections run through the rest of the week.]
Typically, PT Tomorrow columns don't start with an introduction but it seemed useful to provide my methodology in this edition. With the news of the universal DH likely to be in place for 2022, we'll take a look at potential winners for each team. I've ordered the teams in order of my confidence in the prediction of how the role will be filled. Within each team, I've tried to provide several different alternatives, but I began each with what I deem to be the most-likely scenario. With that, let's get to it.
The Diamondbacks have the most straightforward projection regarding the utilization of the designated hitter role. Seth Beer (DH, ARI) has excelled at every level of the minor leagues with the bat, but has been unable to find a home defensively. However, there's now a clear path for the 7C prospect to try to prove that he should be a mainstay power bat in Arizona's lineup for years to come. It is worth noting that Beer underwent surgery on his shoulder near the end of the 2021 campaign. At that time, he was expected to miss several months, but given the lockout we have had no updates on his condition as we creep towards Opening Day.
While he may not serve as the DH regularly, Christian Walker (1B, ARI) is also likely to see significant benefit from the rule change. He posted uninspiring skills in 2021 (.234 xBA, 103 xPX, 107 HctX, 14 BPV) and would have been in jeopardy of losing playing time without the additional spot in the order. However, with Beer at DH, Walker should have the chance to at least begin the season as the everyday first baseman.
In turn, Pavin Smith (1B/OF, ARI) should now have a clear path to playing time in the outfield, particularly given the departure of Kole Calhun (OF, TEX). Smith is still likely sit against lefties (.607 OPS vs. LHP in 2021), but he has a proven ability to make contact (79 ct%) as well as decent plate discipline (0.40 Eye). Smith doesn't boast the most exciting fantasy profile, but he could provide some empty batting average/on-base average in deeper formats.
---
Tools. Analysis. Commentary. And most of all—a tradition of winning. Access it all with a subscription to BaseballHQ.com.
---
Unlike Arizona, the DH isn't likely to directly provide additional playing time to one player in LA. Justin Turner (3B, LA) appears to be one of the likeliest candidates to fill in regularly at that spot in the lineup. He has battled hamstring injuries throughout his career, and he isn't suddenly likely to find consistent health entering his age-37 season. However, the team has a number of other stars who ended the 2021 season without full health. Max Muncy (1B/2B, LA), Cody Bellinger (OF, LA), and Mookie Betts (OF, LA) are all recovering from various degrees of injury. Of that trio, Muncy may get a long look in the DH role to afford him additional time to recover from a torn UCL and dislocated elbow that he chose to rehab during the offseason (rather than undergo surgery).
Regardless of the combination of the aforementioned hitters that fill the designated hitter role, Gavin Lux (2B/SS, LA) should have a much stronger opportunity to lock in a full-time role in the Dodgers' lineup. His skills have been underwhelming through 532 career plate appearances (76 ct%, 104 HctX, 98 xPX), though that has come in two very small samples in 2019 and 2020 as well as an injury-plagued 2021 campaign. Given his ability to play both in the infield and outfield, Lux should be able to slot into the lineup regardless of who the DH is on a given day.
Should Lux continue to struggle, the team could look to Zach McKinstry (2B/OF, LA) as an option in the middle infield. He posted an impressive 143 xPX and 103 HctX across 172 plate appearances in 2021, though it did come with only a 68 ct%. Finally, Michael Busch (2B, LA), an 8D prospect, spent the entire 2021 season at Double-A Tulsa and posted an impressive 134 wRC+. Entering his age-24 season, there seemingly isn't much left for him to prove in the minors, though he did strike out at a 26.1% clip in 2021.
For a team that isn't projected to be a contender, the Rockies boast a crowded depth chart from a hitter perspective. The introduction of the designated hitter in the National League has the potential to be good news for the team's outfielders, as Charlie Blackmon (OF, COL) has to be a favorite to be the primary designated hitter. His defense has consistently been subpar and that isn't going to improve as he ages. If Blackmon were to DH, the competition for starting outfield jobs would be whittled down to Ryan Vilade (1B/OF, COL), Raimel Tapia (OF, COL), Yonathan Daza (OF, COL), Connor Joe (OF, COL), and Sam Hilliard (OF, COL). Our current depth chart suggests that Joe, Tapia, and Hilliard is the likeliest starting outfield on Opening Day.
Another route would that the team could take would be to slot either Vilade or C.J. Cron (1B, COL) into the designated hitter role. Given that the team re-signed Cron to a multiple-year deal this offseason, he is a lock to be an everyday player in the lineup. This is most likely to occur if the team wants to force Vilade into the lineup (the Rockies aren't known for clearing playing time for their prospects), but are uncomfortable playing him in the outfield or even at first base for defensive reasons.
The final name to keep an eye on is Colton Welker (1B/3B, COL). If the team gets creative with defensive positioning and is willing to move on from underachievers such as Tapia and Hilliard, Vilade could work into a starting role in the outfield. In turn, the first base and designated hitter combo could allow Welker, a 6C prospect, to work into the rotation at first base and/or designated hitter.
At first glance, San Diego's acquisition of Jorge Alfaro (C/OF, SD) was a head scratcher given that both Austin Nola (C, SD) and Victor Caratini (C, SD) are on the 26-man roster. In addition, Luis Campusano (C, SD) remains in the organization. However, Alfaro suddenly appears to be in a position to leap forward as the top potential designated hitter option in San Diego. Before getting too excited, Alfaro's career skills suggest fantasy managers should exercise caution before jumping in headfirst with an investment (64 ct%, 100 HctX, 103 xPX, -31 BPV). Another word of warning is that the team has been linked as one of the finalists for Seiya Suzuki (OF, FA) who could sign with a big-league team as soon as the lockout is lifted.
Setting aside that possibility for the moment, even if Alfaro performs poorly as expected, the team could look to relieve the logjam at catcher. Nola struggled to stay healthy throughout the 2021 season, as he was limited to only 194 plate appearances due to knee, thumb, and finger injuries. When on the field, Nola has shown more potential than Alfaro (80 ct%, 111 HctX, 102 xPX, 37 BPV), though those numbers still aren't necessarily what a contending team would look for out of the DH. Should Nola get time at DH, Campusano could finally see consistent time behind the plate.
While something would likely have to occur to clear the logjam at catcher first, Ha-Seong Kim (2B/SS/3B, SD) has an increased chance at playing time. Though the team has publicly stated that Fernando Tatis (SS/OF, SD) will return to shortstop this season, he could at least see rotational time at DH to protect him from further damaging his shoulder. If any aggravation of that injury occurs, a full-time DH role would be inevitable for Tatis – particularly if it allowed him to stay in the lineup rather than go to the injured list. Though Kim didn't have a particularly strong rookie season, he did show the ability to play strong defense at nearly every infield position.
The Giants lineup changes on a daily basis given the aggressive way that they platoon nearly every player on the roster and also the positional versatility of several players. Further complicating things is the fact that the Giants look likely to be one of the more aggressive teams to make additions to their lineup prior to Opening Day. Kyle Schwarber (OF, FA), Nelson Cruz (DH, FA), and Nick Castellanos (OF, FA) all could reasonably fit on the roster and would significantly alter potential playing time. All in all, the roster feels incomplete as currently constructed.
However, as things currently stand, Darin Ruf (1B/OF, SF) appears likely to see the majority of at-bats as the designated hitter. Wilmer Flores (1B/2B/3B, SF) isn't a natural platoon partner with Ruf, but he could also factor into the role.
Finally, there have been rumblings regarding concern that Joey Bart (C, SF) can't handle being a full-time catcher at the big-league level. While scouting reports both on BaseballHQ.com and around the industry suggest that Bart may already be an average defender, and could improve, the team could opt to place him in the DH role if they believe he is overwhelmed with by the defensive responsibilities of catching. That option currently doesn't seem particularly likely given that Curt Casali (C, SF) would be left to serve as the primary backstop.
For more information about the terms used in this article, see our Glossary Primer.
Free Weekly eNewsletter
The industry's #1 analytical weekly e-mail newsletter is ABSOLUTELY FREE!
More Information
Shopping Cart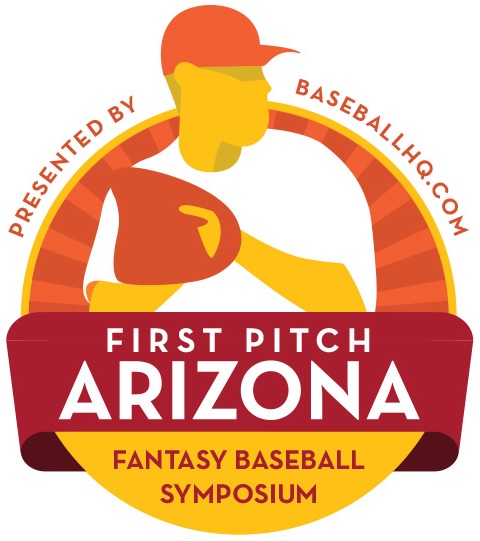 November 3rd-6th, 2022
Sheraton Mesa Wrigleyville West
EARLY BIRD REGISTRATION NOW OPEN
!