PT TOMORROW: AL WEST—So what about that LAA rotation?
By Jock Thompson

@JOCKatHQ
February 4th, 2020 1:06am
So what does the rotation look like on the eve of pitchers and catchers reporting? Our way-too-early January assessment focused on bullpen arms that might be more valuable than ever on a staff ravaged by injuries and worse in 2019. A reminder why: NO ONE on the 2019 Angels tossed more than 100 innings until the season's final week, when swingman (and now free agent) Trevor Cahill barely crept over that not-so-lofty baseline. With off-season pickups Julio Teheran and Dylan Bundy looking like rotation mainstays on the basis of relative health (a combined 337 IP last year) despite their warts, nothing else here is a sure thing as of Opening Day.
For sure, there's hope. Shohei Otani (RHP, LAA) will be 18 months off of Tommy John surgery at the end of March, and hopeful of recovering most of the 2018 rookie dominance (3.31/3.58 ERA/xERA, 11.0 Dom, 15% SwK over 52 IP) he flashed in a small sample prior to his injury. But he'll be capped by workload limitations and reportedly may not make his first 2020 pitching appearance until later in April—thanks to an MLB rules adjustment that will allow the Angels to keep him in the lineup as a hitter while rehabbing him in the minors as a pitcher. Andrew Heaney (LHP, LAA) continues to flash mid-rotation upside, but he's pitched more than 95 IP just once in four full MLB seasons, spending 83 days on the 2019 IL with assorted elbow and shoulder injuries. Griffin Canning (RHP, LAA) showed rookie 1H promise (3.79 ERA, 4.5 Cmd over 62 IP), but struggled with a 6.28 ERA over 29 2H IP before elbow inflammation ended his season prematurely in August. At some point the Angels would love to see all three of these names in their 2020 rotation, but there's little guarantee that this will happen as of Opening Day.
As we noted in January, rehabbing Felix Pena (torn ACL) may not be ready until sometime in the 2H. Journeyman / swing-man Matt Andriese (RHP, LAA)—4.71/3.98 ERA/xERA over 71 IP in 2019, all in relief—has also been picked up this winter and will get an early rotation look. Ditto rookie Patrick Sandoval (LHP, LAA), who posted a 5.03 ERA in his 2019 MLB debut, but whose 47% GB and 9.6 Dom (14% SwK) at least offer a glimmer. Youngsters Jaime Barria (RHP, LAA) and Jose Suarez (LHP, LAA) gave the club 160+ IP combined last year. But both were crushed by HR and finished 2019 with ERAs well north of six, suggesting they have much to prove in spring training and should be AAA-bound. Expect another six-man rotation to help spread the innings and preserve arms—but what this might look like at the end of March is still up in the air.
Right now the starting outfield looks set for Opening Day barring injury, and MLB-experienced depth abounds—but it's not all completely rock-solid. Ramon Laureano (OF, OAK) is coming off a breakout .288 BA, 24 HR, 13 SB 2019 performance supported by a notably improving 2H skill set that now needs some confirmation. He's a lock for everyday AB in the early going, the only question being where, since most defensive metrics say he's not the world-class CF suggested by his highlights. Teammate Mark Canha (OF, OAK) played a credible CF and has hit his way into a starting role somewhere following a thoroughly unexpected .966 OPS and 36% h% vR that will now be regression-challenged. The health caveat here is an important one for projected right-fielder Stephen Piscotty (OF, OAK), who logged 68 IL days and scuffled to a .720 OPS in 357 AB following an .821 mark in 2018.
In a surprise to some observers, the A's re-signed (1 yr / $4m) their most-of-the-time 2019 LF Robbie Grossman, who posted a career-high 420 AB despite a meager .240/.334/.348 line. Grossman's only notable skills are handedness, a double-digit bb%, a soft 80% ct% and gold glove corner OF defense—which will be used off the bench most nights, if everyone else stays off the IL.
Beyond this group is infield/outfield utility Chad Pinder (2B/OF, OAK), currently looking unattractive fantasy-wise and with much to prove following a 2019 2H performance and playing time fade (.656 OPS in 157 OPS). He'll compete with new free agent sign Tony Kemp (2B/OF, OAK)—coming off a .212 BA over 245 AB in 2019—for a utility role that doesn't project immediate opportunity. Among the camp names with MLB experience are Dustin Fowler, Sky Bolt and Seth Brown, all still with some skills that could earn more consideration with good spring training showings. Look for OAK's OF pecking order depth to begin sorting itself out in March—earlier if the club is still looking to deal.
On the heels of his career year (.278 BA, 22 HR), shuttling Omar Narvaez off to the Brewers may have surprised casual onlookers. But this is a rebuilding club that needs to develop young pitchers for the long haul, and Narvaez defense and pitcher-handling skills were a huge 2019 liability to most observers. The immediate beneficiary of his departure is the other half of last year's catching tandem, Tom Murphy (C, SEA), who not only was not only a big 2019 plus behind the plate, but was also able to stay healthy enough to tap into his plus power, posting 18 HR (150/133 PX/xPX) and a .535 Slg over 260 AB. Murphy's chronically sub-par contact (67% ct%) says that his .273 BA will take a hit, but the other tools suggest a playing time uptick that shouldn't be ignored in two-catcher formats.
Adding another full-time catcher to its 40-man roster seems likely. But at least until then, utility Austin Nola (1B, SEA) projects as Murphy's Opening Day running mate, and the club is at least giving lip service now to him running with this role. Nola enjoyed a fine 2019 MLB debut at age 30, recording a .269/.342/.454 line that included 10 HR over 238 AB—and along with Murphy was arguably the team's best 2H offensive performer. He made just seven appearances behind the plate, largely the result of the club wanting to see what it had with Narvaez and Murphy and the club's 1B needs. But Nola has caught 171 games as a catcher in the minors, so he's hardly a newcomer. The caveat: Nola's 17 HR between SEA and AAA-Tacoma in 2019 were a career best by a wide margin, and his .252 career minor league BA says he still has much to prove as an MLB hitter.
Another name for keeper league owners to watch in Cactus League play is the system's most advanced catching prospect, unheralded Cal Raleigh. With just 145 AB in Double-A, Raleigh is short on high-minors experience, but he mashed 29 HR over 455 AB between A+/AA last year. Raleigh's legit power and work behind the plate have generated optimism and a non-roster invite (NRI) to spring training. The catching outlook here will be at least mildly interesting this March.
The club has markedly upgraded its pitching, but the starting lineup and offense have plenty of questions. The corner infield spots look like a potential revolving door and work-in-progress that could remain that way for most of 2020—and recent acquisitions suggest that the front office understands this. Notably at 1B, where left-handed-hitting Ronald Guzman (1B, TEX) enters spring training as the primary starter following an anemic 2019 (.219/.308/.414 over 256 AB) that was interrupted by 38 IL days of hamstring issues. Guzman's defense is a plus, and his .790 OPS last year suggests he'll hold his own at least marginally vR. But a career .557 OPS vL (168 AB) says he's headed for a platoon role at best if something doesn't change—and a new, less hitter-friendly home venue isn't likely to help what looks like average power to date.
Newly over from BOS, NRI Sam Travis (1B, TEX) could become Guzman's right-handed platoon mate. But after appearing on Top 100 lists long ago as a prospect, Travis has never corrected a serious GB problem, his power hasn't developed and his ct% has stagnated at higher levels. A .721 OPS vL through 152 MLB AB (.565 OPS vR) says he's stretched to even fill a part-time role. Recently signed to a minor league contract, right-handed-hitting Matt Duffy (3B, TEX) is a better pure hitter (.282 BA in 1600+ MLB AB) than either Guzman or Travis, and he could pick up some vL slack as a corner utility. But the powerless Duffy also has just 22 career HR, and leg injuries have put his career in limbo.
Recently-acquired Todd Frazier (3B, TEX) can also play some 1B if the club finds a legitimate 3B option or Duffy can stay healthy. And projected Opening Day CF Danny Santana made 44 1B appearances at 1B, so it's not like the Rangers don't have options. But fantasy owners should stay leery of this situation there's more clarity.
The December's trade of bench OF Jake Marisnick to the Mets for a couple of minor league players was hardly newsworthy on its surface. Fueled by average power, plus speed and defense, Marisnick picked up 292 AB AB for the Astros in 2019, but saw his 2H playing time dry up as chronic ct% woes again made him a Mendoza-line hitter over his final 120 AB. But his projected HOU bench replacement Myles Straw (OF/SS, HOU) should be more interesting at the very least.
For one, Straw projects to be an even more potent base-stealing threat than Marisnick, as suggested by his high-minors 2018-19 track record (89/13 SB/CS) and small-sample 10/1 SB/CS in HOU during the same period. Straw has also owned plus patience and at least average contact throughout his minor league career, enhancing his running game and making his BA less of a liability. Through a small sample 117 AB in HOU, Straw has posted a 79% ct%, 14% bb% and a .274 BA. Already a plus defensive OF, Straw became a true INF/OF utility in 2019, getting most of his AB from the SS spot and thus creating more paths to future playing time and attractive fantasy versatility.
Zero power (5 HR in 2000 professional AB) is the downside here, one that will likely make Straw a bench player for most of his MLB career—and the trade-off for rostering him in any fantasy format. And at least early in 2020, Straw must contend with a loaded Astros' roster that includes high-upside youngster Kyle Tucker (OF, HOU) battling holdover Josh Reddick (OF, HOU) for right-field playing time. But particularly now with the new 26-man MLB rosters, deep keeper league owners looking at the long haul, chasing SB scarcity and seeking the next Jarrod Dyson might want to keep tabs on the HOU OF.
For more information about the terms used in this article, see our Glossary Primer.
Shopping Cart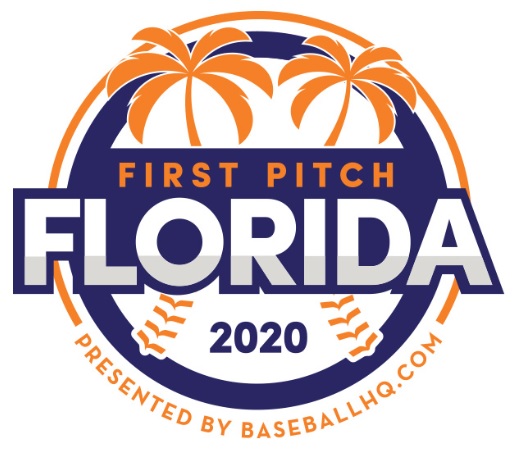 Inaugural Event!
February 28-March 1, 2020
St. Petersburg, FL
A few seats still left!