PT TOMORROW: AL WEST—Houston, we have a problem
By Jock Thompson

@JOCKatHQ
August 4th, 2022 1:06am
Most of the holes we itemized here last week were filled at the trade deadline, including the need for LF depth (Trey Mancini) on a club still missing Michael Brantley—whose IL stint (right shoulder discomfort) is now going on six weeks. On a team primed for another deep postseason run, only CF still looks tentative. Organizational favorite Jake Meyers (OF, HOU) is just 22-for-103 with one HR since returning from labrum surgery rehab, with no sign of breaking out (4-for-his-last-49). He's currently sharing the job with infield/OF Mauricio Dubón (OF/SS, HOU), the owner of a .221/.265/.336 slash through 149 AB, and a 10-for-50 performer in July. Chas McCormick (OF, HOU) has logged some CF time over the past year-plus, though not recently—perhaps due to less defensive range than Mgr Dusty Baker's other options. McCormick (.727 OPS, 10 HR) could be back in the mix if Meyers' bat doesn't wake up soon.
But another choice may be emerging at AAA-Sugar Land. Prospect Pedro Leon (OF/SS, HOU) has posted a credible .820 OPS through 387 PA in his first attempt at Triple-A. But the toolsy Leon (14 HR, 31/10 SB/CS) is really opening eyes in July with a much-improved plate approach (16/13 BB/K) over 72 AB and a .921 OPS over that same period. Leon has always had too much swing-and-miss in his game, but he's now cut his K% from 31% last year, to 26% at Sugar Land, down to 17% this past month. He's not yet on the 40-man roster, but more of the same from Leon along with his defensive versatility—he's had plenty of corner OF and SS reps along with his CF reps—could get him there shortly. Keep an eye on this.
---
Tools. Analysis. Commentary. And most of all—a tradition of winning. Access it all with a subscription to BaseballHQ.com.
---
Now minus Noah Syndergaard, the remainder of 2022 will be spent auditioning SP options for 2023, with lefty José Suarez and newcomer Janson Junk (RHP, LAA) filling out the back of a five-man rotation until they don't anymore. Coming off 10 scoreless IP versus weak OAK and KC over his last two starts, the 24-year-old Suarez (4.55 / 4.68 ERA/xERA through 55 IP) might be a streaming option against lesser clubs if his fantasy managers could be guaranteed of a pull before his third time through opposition batting orders. But that's the good news; there's nothing in Suarez's 2022 numbers to suggest he's making any meaningful progress.
The 26-year-old Junk is more of a blank MLB slate, but he's a strike-thrower who navigated hitter-friendly AAA-Salt Lake City this year (3.88 ERA over 49 IP and 10 starts, 40/11 K/BB) successfully via HR avoidance. He's coming off a fine first start versus KC (5 scoreless IP, 8/1 K/BB), but a career 3.89 minor league ERA with less than a K per inning points to a back-of-the-rotation starter at best. Neither he nor Suarez project to get much run support from this LAA offense.
Waiting in the wings is newcomer Tucker Davidson (LHP, LAA), another back-of-the-rotation arm acquired from ATL at the trade deadline. Davidson already has some MLB experience with the Braves (5.11 / 5.49 ERA/xERA through 37 IP), making him likely to get his first look as an Angel before the end of 2022. The club could also again turn to 2021 draft pick Chase Silseth (RHP, LAA), though his inexperience and MLB track record to date (6.59 ERA, 7 HR allowed through 29 IP) say maybe not. Top 2021 pick Sam Bachman has been plagued by back issues for most of 2022 (just 19 IP). Both Bachman and second-round pick Ky Bush have yet to advance past Double-A, suggesting their MLB debuts won't come this season. Shorter version: The back of the rotation here is a fantasy wasteland for the rest of 2022.
As noted here in early-June when it was beginning, the Cal Raleigh (C, SEA) power surge has had legs. Raleigh has hit 11 of his 15 HR over the past two months, with full support from plus plus power metrics throughout. Raleigh's contact and BA remain problematic, though his .230-range average since early-June and .237 xBA year-to-date offer hope that Raleigh can remain a viable first-stringer behind the plate. The club has hedged its bets with the trade deadline acquisition of backup catcher Curt Casali (C, SEA), who looks primed to bump disappointing Luis Torrens (C, SEA)—.208, no HR through 120 AB—off the 26-man roster following a minor league rehab stint currently in progress. But the 33-year-old free-agent-to-be Casali is strictly a rental. What began in April as a three-man SEA catching competition/rotation between Raleigh, Torrens, and oft-injured (now out for the season) Tom Murphy (C, SEA) looks settled for now and into 2023.
The organization does have more talent in the pipeline, and fantasy managers in keeper/dynasty formats should be tracking catcher Harry Ford, the club's #1 pick from 2021. The 19-year-old Ford is at least a couple of years away from his MLB debut. But scouts assess Ford as having plus across-the-board athleticism, bat speed, and baseball skills, with plus raw power potential to boot. Ford is currently displaying all of his talents in A-ball, posting an .835 OPS (64 walks, 7 HR, 15/3 SB/CS) through 347 PA. He's far from SEA now, but don't sleep on this name.
Mea culpa. After suggesting last week that newly re-anointed A's closer Lou Trivino's career-long volatility would keep him from being particularly attractive to postseason contenders, he's suddenly a Yankee (though not predominantly in that saves mix). The larger point—that non-Trevino OAK relievers should be more interesting longer term to fantasy managers—now has wings with his departure.
The return from the IL of April/May closer Dany Jiménez (RHP, OAK) earlier this week makes the ninth inning here now look very committee-ish. Jiménez's 11 early saves (prior to landing on the IL with a shoulder strain) suggest that he'll get opportunities again, particularly on a club not contending for anything anytime soon and in no rush to lock down roles. Jiménez is a legitimate MLB bullpen arm and owns some intriguing minor league numbers (334 Ks over 243 IP, 3.18 career ERA, 27 saves in 33 attempts). But even when he was healthy and closing games earlier, Jiménez's overall metrics have never hinted at this kind of dominance.
On that count, the best longer-term ninth-inning bet may be A.J. Puk (LHP, OAK), owner of a 2.08/3.15 ERA/xERA through 43 IP to date. Puk has seemingly found a home as a reliever and has been healthy all season—a huge plus for an arm that had been constantly on the IL. Puk's BB% has improved with health, and he's been particularly outstanding in July (26%% K-BB%, a single run allowed over 11 IP). Puk has been death on LHB, but right-handed hitters haven't posed much of a problem this year—as suggested by a .643 oOPS. Domingo Acevedo's (RHP, OAK) big 17% SwK and 3.26 ERA through 47 IP continues to make him another late-inning option. But Puk is our favorite here going forward.
It's been noted in this space before, but pitchers are lagging in the club's rebuild, and these final months will be spent trying to move that effort forward in terms of both roles and development. As forecast here a couple of weeks ago, returning rehabber Jonathan Hernández (RHP, TEX) was given a crack at the ninth inning over the past weekend and emerged with a save and another scoreless inning, this one versus LAA. With Matt Bush now a Brewer following the trade deadline, Hernández has the clearest immediate shot of any Ranger reliever to claim the closer role as his own. Hernández's stuff isn't in question, as suggested by his work prior to Tommy John surgery, and by his high-90s velocity with a 13.0 SwK over five scoreless innings since returning to the Rangers.
Hernández isn't yet commanding his pitches as crisply as he was before his 2022 surgery, but this is often the last piece to return. The club's late innings still look fluid, particularly with the imminent return of ex-closer Joe Barlow (RHP, TEX), who posted 13 saves, 3.26/4.44 ERA/xERA through 30 IP despite wrestling with finger blisters that hampered his slider and eventually forced him to the IL. The Rangers also have interim lefty closer Brett Martin (54% GB%, 3 saves in July, .644 oOPS vL) and another lefty in Matt Moore (1.66 ERA, 2 saves through 49 IP) still available to handle matchups vL. But while a committee is still in effect, Barlow's chronic finger issues (dating back to August 2021) make Hernández look like the best longer-term play here. To be continued.
For more information about the terms used in this article, see our Glossary Primer.
Free Weekly eNewsletter
The industry's #1 analytical weekly e-mail newsletter is ABSOLUTELY FREE!
More Information
Shopping Cart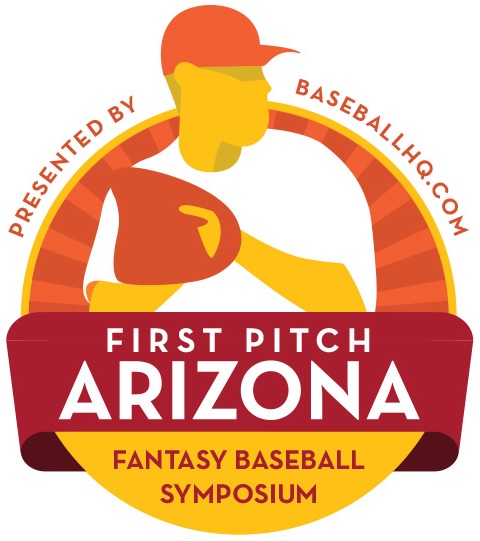 November 2-5, 2023
Mesa, Arizona
SAVE THE DATE!