PT TOMORROW: AL West—Catcher quandaries
By Jock Thompson

@JOCKatHQ
February 10th, 2014 12:04am
Jason Castro (C, HOU) enjoyed a breakout 2013 season highlighted by a fine .276/.350/.435 line and 18 HR, but a closer look offers reasons for pause. While Castro maintained his historical double-digit patience with a power surge supported by a 167/140 PX/xPX and 109 HctX, his ct% declined again—and at 70% is now a red flag. Another plus was durability not previously seen in Castro's short MLB career, as indicated by 435 AB. But he finished with just 15 AB in September thanks to a third consecutive season of knee issues—the reason for his F Health grade.
And with Castro now in his arbitration years with just three years before free agency, it's a dilemma for the rebuilding Astros. Extension talks have reportedly not yet begun between the two sides, and trade rumors are beginning to surface. It's conjecture now, but obviously a viable option for a reasonably-priced catcher coming off a career season—but who has some very real health risks going forward. It's also something Castro's fantasy owners should factor into their immediate plans.
Another reason for a potential deal is HOU's MLB-ready catching depth. 24-year-old Max Stassi (C, HOU) is well regarded both defensively and offensively, and coming off a breakthrough 2013 2H at Double-A, during which he put up a .318/.367/.659 line with 18 HR in his final 176 AB. While he doesn't have Castro's patience, Stassi projects plenty of power. He'll likely start the season in Triple-A, but the HOU catching situation should be monitored.
Projecting LAA's early season catching AB isn't easy, and a look back at 2013 partly explains why. Incumbent Chris Iannetta (C, LAA) collected almost a hundred more 2013 AB than Hank Conger (C, LAA), but after hitting below .200 all season, only an overdue last minute surge saved his job. Iannetta's career-high 17% bb% attests to this fine patience and only dependable offensive skill. His power was stagnant for most of two years until late August, and poor contact coupled with a sub-.230 career BA vs. RHP leaves him prone to long offensive droughts. Base-runners ran wild against Iannetta until the season's final weeks as well, suggesting an injury may have factored into his play.
Conger's own early throwing woes almost cost him his roster spot in the spring before he righted the ship near the end of March. He proceeded to make offensive and defensive gains all season, and by mid-August, Conger was seeing most of the AB vs. RHPs—until a late-August collapse coincided with Iannetta's year-end charge. Still, 2013 was a net positive for Conger, who finished with a career-high 233 AB and personal highs in most offensive numbers despite ending with a .249 BA. Conger's ct% has yet to approach his career 86% minor league mark, but he brings a promising 115/125 PX/XPX combo into 2014.
Defense is still the primary reason why Iannetta is likely the incumbent starter entering April. Despite his throwing issues, Iannetta remains adept at controlling pitches in the dirt—which is the final glaring hole in Conger's game, and one that drives Mike Scioscia crazy. But at age 26 in a thin organization, the switch-hitting Conger remains LAA's catcher of the future. Along with his offensive upside vs. RHP, any improvement in his pitch-blocking skills could quickly swing the PT pendulum decidedly in his favor. And the resulting AB uptick could fuel at least a small profit for Conger owners.
The A's roster is filled with mix-and-match platoon names that at times make playing time and fantasy value difficult to project, but the current catching situation looks nearly impossible to call. Journeyman Stephen Vogt (C, OAK) ended 2013 as the option vs. RHP, primarily due to incumbent John Jaso's (C/DH) concussion issues. While Vogt produced nothing special in the way of numbers—.252/.295/.400 over 135 AB—his power blossomed in a small September sample, reminding us that he'd also shown decent pop and even some patience recently in the high minors. A ct% near 80% says that his BA isn't hopeless, and Vogt could begin 2014 in the same role.
It's unclear how many AB from the catcher spot Jaso might see, and not just because of concussion symptoms that limited him to 33 2H AB. Jaso's poor defense will also likely factor into the decision. But regardless, Jaso's elite patience, .270-ish BA, and ability get on base at a near-.400 clip particularly against RHP could provide significant AB from the DH spot if he's healthy. His physical condition and role are something to monitor in March.
Derek Norris (C, OAK) projects as the catching option vs. LHP with good reason. Despite sub-par contact, the 25-year-old Norris has shown good power and patience in the minors. And he showed this last season in spades vs. LHPs last year, torching them to the tune of .320/.410/.580 with 9 HR in 150 AB. He's young enough to carve out a bigger role, but Norris will have to build on a nearly hopeless-looking .149/.261/.184 (zero HR) over 114 AB. A 124 PX and his $5 earnings from 2013 suggest he might be worth rostering for the long haul in deep keeper leagues, but we don't anticipate an immediate breakout.
There's little question as to the current catcher of the future in SEA, where Mike Zunino (C, SEA) also enters the season as the Mariners' #1 2014 option behind the plate. But Zunino's 173 AB MLB debut leaves plenty of uncertainty over how good how fast he'll be, largely stemming from sub-par contact, a .214/.212 BA/xBA combo, and projected power that has yet to assert itself. Zunino should see plenty of opportunity over the next few seasons, but he could well be a challenge in short-term patience to his fantasy owners.
Acquired hopefully to back up Zunino, veteran John Buck (C, SEA) projects at 200+ AB early, perhaps more depending on Zunino's progress. Buck has strung together four consecutive seasons of double-digit HR, fueled by good power and regular 400 AB seasons and power. But with one big 2010 outlier, poor contact has kept a lid on his earning value throughout his MLB career. If you need HR from the catcher spot and can take the BA hit, Buck has an outside chance at 10+ HR again, but he'll need a significant Zunino flame-out or injury to see even 300 AB in SEA.
With the departure of free agent A.J. Pierzynski, Texas is another AL West club for which identifying catching value is suddenly difficult. Following his non-tendering by the Blue Jays, J.P. Arencibia was signed to take over Pierzynski's roster spot, and his 20 HR and 127/133 PX/xPX combo seem as though they could be useful to a Rangers offense that suffered from an uncharacteristic power shortage. But Arencibia also brings a 5% bb%, a ct% firmly stuck the 69-70% level and a BA that has risen beyond .219 once in four seasons. And poor defense doesn't make his playing time prospects or fantasy value look any rosier.
Pierzynski's backup Geovany Soto (C, TEX) offers a similar handedness/power/contact profile, but with two pluses—consistent double-digit bb% and better defense. Soto currently projects as the primary catcher by just a small PT% margin, and his BA hasn't been much better than Arencibia's recently. But if you want to take a flier on the Texas catcher, a fine offensive environment and what looks to be a reinvigorated offense, Soto would be our choice here.
For more information about the terms used in this article, see our Glossary Primer.
Shopping Cart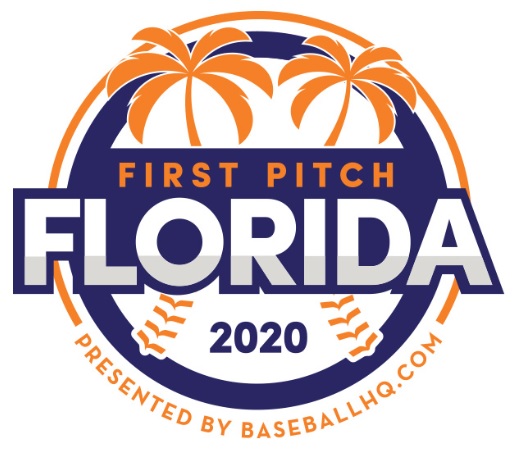 Inaugural Event!
February 28-March 1, 2020
St. Petersburg, FL
A few seats still left!