PT TOMORROW: AL West—The Mess With Texas
By Jock Thompson

@JOCKatHQ
March 31st, 2014 11:03pm
Apart from Martin Perez, the entire Texas rotation is day-to-day. Its future both short-term and long will be largely determined by the estimated returns of Yu Darvish (sore neck), Matt Harrison (neck, back)—a guessing game for both—and Colby Lewis (hip, elbow), who reportedly "could" join the Rangers as of April 6th. After giving up 8 runs over 9 IP this spring, Lewis' most recent outing—5 shutout IP vs. SEA on March 26—was encouraging, but his immediate future depends on his scheduled Tuesday 4/1 start at AAA-Round Rock.
If Lewis can return successfully, the likely casualty will be Nick Martinez (RHP, TEX), an inexperienced bottom-of-the-rotation upside prospect who should be trying to add to his career 32 IP at Double-A. Or depending on how Martinez fares in his first start, it could be be Joe Saunders (LHP, TEX), whose 16 earned runs allowed this spring (12.2 IP) adds further credence to the view that he he won't last long in Arlington. And minus recent track records, the rotation futures of RPs Tanner Scheppers (RHP, TEX) and Robbie Ross (LHP, TEX) are also up in the air, dependent both on their immediate performances and the health of TEX's injured starters.
Simply put, the rotation mess in Texas is currently a minefield for the risk averse only. There's no guarantee that either Lewis or Harrison will return to their previous profitability, while only Scheppers and Ross offer the MLB experience and skill suggesting that they might be worth speculative pickups. And to prove our point, Scheppers' Opening Day mauling has given his rotation case a big initial hit. There are only questions—not answers—in Texas at this point in time.
Drew Pomeranz (LHP, OAK) was prominently featured on our First Pitch "Post-Hype Prospects Who Could Blossom" list during the pre-season. And his spring performance—20/3 K/BB over 12 2/3 IP—helped earn Pomeranz an Opening Day roster spot as well as the cover shot on Stephen Nickrand's "Spring Cmd leaders 2014" SP Buyer's Guide column on Opening Day. But even with their recent injuries, the A's rotation looks set for now, and it doesn't include Pomeranz, which will likely keep a ceiling on his value in the early going. In fact, Bay Area beat writers are projecting Pomeranz's demotion as soon as Ryan Cook comes off the DL.
For those of us who have reserve lists, realize that the season is six months long, and are buying skills as opposed to current roles, Pomeranz still looks like a worthy investment. Pomeranz has been a starter throughout his career, and his first appearance out of the pen as an Athletic will be just the fifth of his career. The A's had always intended to open Pomeranz at Triple-A Sacramento to stretch him out as a starter; their end-of-spring rash of injuries have simply created some changes to their short-term thinking.
More important, even through his struggles with mechanics and nagging injuries over the past three seasons in the COL organization, Pomeranz maintained his dominance and threw plenty of GBs. A.J. Griffin's ETA and post-return effectiveness following flexor tendinitis in his elbow is a guessing game—and Pomeranz is simply more talented than either Jesse Chavez or Tommy Milone. If his spring is indicative of Ctl improvements, Pomeranz could get an OAK rotation shot before the All-Star break.
Following a horrendous 2013—5.86/5.08 xERA, 1.0 Cmd—and to the initial surprise of most outside observers, Lucas Harrell (RHP, HOU) was awarded an Opening Day rotation spot over Brad Peacock (RHP, HOU). Harrell 's 2012—3.76 ERA/3.99 ERA/xERA combo, 57% GB% over 194 IP—once offered hope, but his Ctl has never been special, and his marginal Dom slid to 5.2 in 2013. A consistent sub-2 Cmd makes Harrell a bottom-of-the-rotation wish at best. But he's out of options, and his inability to miss bats gives him little value out of the pen. Unless something changes, this could be Harrell's last chance in HOU before being placed on waivers.
In contrast, Peacock was arguably HOU's most skilled starter down the 2013 stretch, as his 3.64/3.79 ERA and 8.9 Dom over 54 2H IP suggests. While his change-up remains a work in progress, his stuff has potential in either a starting or bullpen role, and is clearly superior to Harrell's. Look for HOU to keep Peacock stretched out in long-relief role, barring complete failure by the current Astros closing options. He has been a starter for most of his career, and we wouldn't be surprised to see him—or Jerome Williams—replace Harrell before mid-May.
From the what-have-you-done-lately department, the Triple-A demotion of J.B. Shuck (OF, LAA) was a mild surprise, given his .293 BA with the Angels last year. But Shuck's 2013 PT was largely a function of ongoing injuries to Peter Bourjos, and the emergence of Kole Calhoun would have kept him on the bench more often than not. He'll get regular playing time in AAA-Salt Lake City and be the first OF recalled when (the inevitable Josh Hamilton) injury strikes, but for now Shuck looks very unlikely to repeat the 400+ AB that made him a valuable $13 earner.
With Shuck's vacated MLB roster spot, the Angels appear to be attempting to address a real need and perhaps catch lightning-in-a-bottle. Ian Stewart (1B/3B, LAA) has been healthy and productive this spring, hitting .294 with 3 HR and recording 5 BB over 48 AB. Just as important, the left-handed-hitting Stewart should be able to provide corner infield backup to recent injury risks Albert Pujols and David Freese, perhaps giving the latter some off-nights against tougher RHPs. Still just 29, Stewart was once a highly thought-of power-and-patience prospect who hit 25 HR for COL back in 2009 before poor contact and injuries eventually torpedoed his career. He won't see enough AB to roster fantasy-wise for now, but Stewart might be getting one last chance to jump-start his career—and his past and pedigree make him worth watching.
The late spring announcement that Corey Hart would be used primarily at DH during the early season just provides more confirmation Hart's durability woes (forearm and back this time) and SEA's OF issues, particularly on defense. It also suggests some relative lineup stability for the starting trio of Dustin Ackley, Abraham Almonte and Michael Saunders early on, though none of these names has a lock on a long-term starting job based on their recent overall performances.
The name that could cut into someone's playing time is Stefen Romero (OF, SEA), who made the Opening Day roster on the basis of his .304/.361/.643 spring line over 56 AB—and his ability to hold his own defensively after being moved from 2B to the OF. Romero gets points for make-up, and showed average power with some BA potential in the minors. There's probably no star potential here, but he's coming off of a terrific March, and Romero currently is the only healthy and capable lineup option beyond the starting three. This and our lack of confidence in the SEA OF make his playing time watchable.
For more information about the terms used in this article, see our Glossary Primer.
Shopping Cart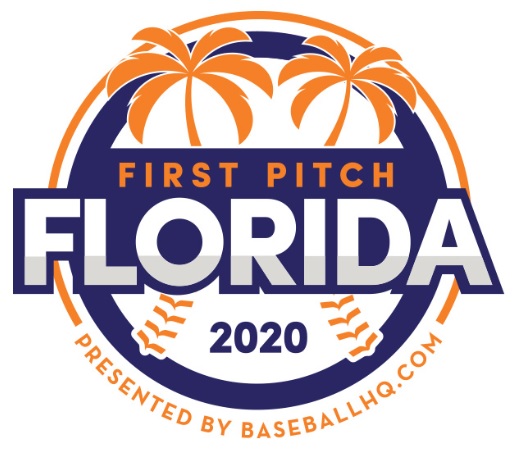 Inaugural Event!
February 28-March 1, 2020
St. Petersburg, FL
A few seats still left!