PT TOMORROW: AL East — Which TOR catcher is the better bet?
By Kristopher Olson

@KO_Reporter
January 28th, 2020 1:07am
An interesting buy-low, sell-high situation exists with the Blue Jays' young catching tandem of Reese McGuire (C, TOR) and Danny Jansen (C, TOR).
McGuire is the left-handed hitter and finished the season on a high note, posting a .299/.346/.526 line with 5 HR in 97 AB.
The right-handed-hitting Jansen, meanwhile, rebounded slightly after a rough first half but barely dragged his batting average above the Mendoza line, but only barely.
So, they form a natural platoon, with McGuire taking the larger role, right?
"Not so fast," as college football announcer Lee Corso might say.
For one thing, Jansen has made harder contact, and while McGuire made more frequent contact, it was by a small margin.
As discussed in the Baseball Forecaster, there is plenty of reason to be skeptical of McGuire's output in his small major league sample, including a seemingly unsustainable line drive rate and some dubious power skills.
Jansen is somewhat his mirror image, with some latent power lurking in his xPX in the second half of 2019, along with a rebound of his fly ball rate.
Each may be draftable in a deep AL-only league, but Jansen appears to have greater potential for exceeding expectations in 2020, especially given the way in which those expectations have been lowered.
The Orioles will enter yet another season with Chris Davis (1B, BAL) penciled in as their starting first baseman.
But — even though Davis' contract runs through 2022 — the team figures to be a bit quicker to run for the eraser, if all the usual banter about the off-season work Davis has been doing on his body and mechanics proves to be wishful thinking, as his dreadful and declining contact rate suggest may turn out to be the case.
The long-term answer is almost certainly Ryan Mountcastle (1B, BAL), who posted a .312/.344/.527 with 25 home runs in 553 plate appearances for Triple-A Norfolk in 2019. But Mountcastle also would still seem to need some work with refining his pitch selection, as his 75% contact rate and 0.18 Eye attest.
Moreover, given that the Orioles have gone this far without allowing Mountcastle to accrue service time, it would seem to make sense to adhere to that policy until Mountcastle is safely past the point where he could accrue "Super Two" status.
In the near term, then, any at-bats Davis surrenders will go elsewhere, though Baltimore's roster is not necessarily replete with exciting alternate options.
Perhaps the most likely route would be for Trey Mancini (OF, BAL) to shift to his more natural position, opening the door to more at-bats for the player who figures to be Baltimore's fourth outfielder to open the season, Dwight Smith (OF, BAL).
Smith could not sustain his surprisingly strong start to the 2019 season, and there is not much in his body of work in terms of hard contact or power that would suggest he would do much with his next opportunity, either.
The Orioles could also have Renato Nunez (DH, BAL) log more of his time at first base, which could open designated hitter at-bats for someone else on the 26-man roster. The only problem with that is that the non-catchers projected to fill those roles — Stevie Wilkerson (OF, BAL) and recent waiver pickup Richard Urena (SS, BAL) — would not seem to have much to offer with the bat.
Deeper on the organizational depth chart, there could be some minimal intrigue to Dilson Herrera (2B, BAL), who hit 24 HR and posted an .831 OPS in 460 plate appearances with AAA-Syracuse in the Mets system in 2019. But Herrera's 69% contact rate suggests that any help in the power department would come with a substantial batting average penalty.
Among the matters that the sudden separation of the Red Sox and manager Alex Cora throws into flux is whether Cora's as-yet-unnamed successor will handle the back end of the bullpen in the same manner as Cora came to, handing most save opportunities to Brandon Workman (RHP, BOS).
As noted in the Baseball Forecaster, Workman's shaky control offers no guarantees that he would have had the goods to lock down the closer role, even in if the spike in his velocity, SwK and ground ball rate all hold.
The Red Sox have yet to make any significant additions to their bullpen in the offseason, so unless that changes, the alternatives to Workman would be the same cast of characters as last season.
That cast is led by Matt Barnes (RHP, BOS), who also has a ground ball tilt and an even stronger SwK and Dom but also struggles with his control. Barnes has also dealt with some home run issues that subsided somewhat in the second half of 2019 but were enough of a persistent problem to keep him from the ninth inning.
A dark horse in the Red Sox bullpen may be Josh Taylor (LHP, BOS). As a 26-year-old rookie, he showed the best balance in this bunch of ability to induce swings and misses while also not issuing free passes. A .699 oOPS against right-handed batters suggests he would be able to hold his own against whomever he would need to face in the ninth.
The Red Sox still have high long-term hopes for Darwinzon Hernandez (LHP, BOS) as well, but in 2019, he made Workman and Barnes look like control artists, with his 41% FpK.
Marcus Walden (RHP, BOS) was part of Boston's save mix early in the season but could not sustain his early success, while Ryan Brasier (RHP, BOS) was unable to sustain the skills he displayed in his breakout 2018 season. Each would seem to be towards the back of this pack as the new season approaches.
News that Miguel Andujar (3B, NYY) will be playing first base and left field in spring training not only further cements Gio Urshela (3B, NYY) as the Yankees' starter at third base to open the season but also raises some intriguing questions about additional potential playing time fallout.
Andujar's initial batch of at-bats figured to come from Brett Gardner (OF, NYY) hitting the bench against left-handed pitching, with Mike Tauchman (OF, NYY) likely moving over to cover center, but the positional experimentation raises the possibility of additional work for Andujar.
Against right-handed pitching, Tauchman figured to be the team's starter in left field, but his hold on that job may be somewhat tenuous.
As noted in the Baseball Forecaster, Tauchman's skills in his first extensive major league action are a bit of a mixed bag overall, though there was a significant uptick from July on.
Tauchman already figured to be pushed by Clint Frazier (OF, NYY), who will be trying to shake off a 2019 season that had gotten off to a promising start, only to be derailed by an ankle injury and defensive lapses.
Now, Andujar may be added to the competition, and even if his defense is not up to snuff, he could still find his way into the lineup at designated hitter, with Giancarlo Stanton (OF, NYY) taking the field.
Andujar's potential impact on the Yankees' first base picture and presumed starter Luke Voit (1B, NYY) was discussed in this column last month, though the confirmation that he will work at Voit's position adds a bit of pressure on Voit to get off to a good start and may reduce somewhat the chances Mike Ford (1B, NYY) will break camp with the major league team.
It tells you all you need to know about the strength of the Rays bullpen that the pitcher most were talking about as the team's favorite for saves a year ago — Jose Alvarado (LHP, TAM) — now may be no better than fifth in line for that role.
As noted in the Baseball Forecaster, Emilio Pagan (RHP, TAM) essentially became Tampa Bay's full-time closer in the second half of 2019 and put a vice grip on the role with impeccable command and a first-rate SwK, with his fly ball tilt Pagan's only slight red flag.
On another team with less fierce competition, that might not even warrant a mention. But Pagan has not one but two teammates who earned "UP: 25 Sv" as part of their Forecaster write-ups.
The first is Nick Anderson (RHP, TAM), who like Pagan may give up a few too many fly balls but otherwise has an elite SwK and mighty fine command as well, which is backed by a strong FpK.
While Diego Castillo (RHP, TAM) may lack the Dom and Cmd of his right-handed rivals, he brings to the table the strongest ground ball rate of the three.
And while Alvarado is certainly capable of re-establishing himself as the top lefty in the Tampa bullpen, provided the elbow injury that brought his season to a premature end is behind him, that is not necessarily a given with Colin Poche (LHP, TAM) around.
Poche had some bad hit and strand rate luck and he is an extreme fly baller, but his SwK is also extremely strong.
At a minimum, this quintet should give Tampa's starters a better-than-average chance of not seeing the leads they turn over be frittered away.
And while it may be slightly frustrating to ponder the number of saves any member of this group might be able to rack up on a team with a less-fortified bullpen, a healthier approach might be just to enjoy the strikeouts and ratios and greet any unexpected saves as a bonus.
For more information about the terms used in this article, see our Glossary Primer.
Shopping Cart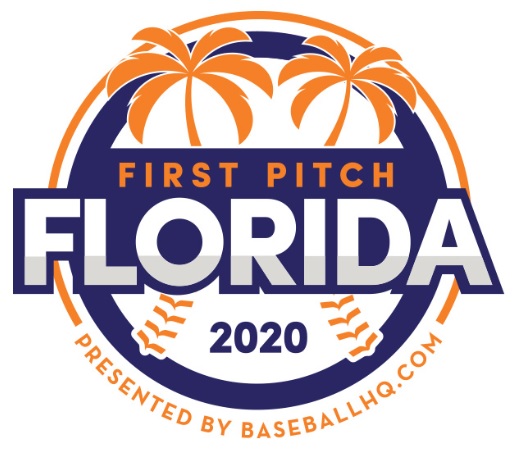 Inaugural Event!
February 28-March 1, 2020
St. Petersburg, FL
A few seats still left!