PT TOMORROW: AL East—Sox size up Sizemore for regular duty
By Kristopher Olson

@KO_Reporter
March 23rd, 2014 11:03pm
On Sunday, Grady Sizemore (OF, BOS) began a three-game-in-three-day stretch that was being deemed a key test of his durability for the upcoming season. Surprisingly, Sizemore's bat (10-for-25) and glove have looked ready thus far this spring, leaving his ability to bounce back perhaps the last major impediment to the team committing to Sizemore as its primary centerfielder.
Jackie Bradley Jr. (OF, BOS), 9-for-47 on the spring, has done little to discourage the Sox from handing the job to Sizemore and may be in a battle with Mike Carp (1B/OF, BOS) for a roster spot. Carp has been the subject of trade rumors, but sending down Bradley and keeping Carp is another alternative for the Red Sox. It may even be the most likely scenario at this point, given that the team reportedly intends to start the year with 12 pitchers.
Speaking of those pitchers, whether Brandon Workman (RHP, BOS) will be one of them reportedly will depend on the health of Craig Breslow (LHP, BOS), who was scheduled to pitch in a spring training game Monday. If Breslow is deemed ready to start the season, Workman will be part of the rotation at AAA-Pawtucket and await an opportunity in a similar role with the Red Sox. As we've suggested previously, he could thrive given the strong skills he displayed in 2013. It is a situation worth monitoring, as Workman's roster status on Opening Day may affect his draft-day availability in many leagues.
Looking for a super dark horse who may eventually work himself into the saves picture for the Orioles? Consider Evan Meek (RHP, BAL), who has pitched six scoreless innings this spring with five strikeouts and no walks.
Back in 2010, Meek seemed to be emerging as a viable closing candidate for the Pirates, with rapidly improving control and command and robust ground-ball and strikeout rates. The next two seasons were lost to injuries and control struggles, and Meek did not appear in the majors in 2013, as the Rangers experimented with converting him into a starter. Meek met with mixed results in his 15 starts for AAA-Round Rock; he had a 4.40 ERA, and his command, while better than he posted out of the bullpen, barely crept above 2.0 (61/29 K/BB in 86 IP).
Thus far this spring, the move back to short-relief stints seems to be agreeing with Meek, who has even posted two traditional saves, for what it's worth. Manager Buck Showalter has called him "intriguing."
Of course, it's a stretch to think Meek will be pitching in the ninth inning anytime soon. First, he has to make the team, which is beginning to appear likely. Even if he does, owners will likely be able to monitor Meek to see if he can carry his spring success into the regular season, as he is probably still flying under the radar of many.
Potential cheap speed source Eduardo Nunez (IF, NYY) may pick up a few extra AB with the news that Brendan Ryan (SS, NYY) will start the season on the DL due to a back injury and possibly a pinched nerve.
Nunez already figured to have a shot at some playing time as a right-handed-hitting complement to Kelly Johnson (3B, NYY) at third base, if he could beat out Scott Sizemore (IF, NYY) for that role. Now, he may be the man the Yankees turn to when Derek Jeter (SS, NYY) needs a day off. For his part, Jeter (5-for-41 through Friday) has struggled to find his form this spring as he returns from a season almost completely lost to leg injuries.
While veterans like Nunez and Sizemore are perhaps the best bets to round out the Yankees Opening Day roster, there remains the possibility that the team will go "off the board" and given an unheralded player his first big break. Last week in this space, Yangervis Solarte (IF, NYY) was discussed, and another minor-league free agent who has grabbed manager Joe Girardi's attention is 2013 Pacific Coast League batting champion Dean Anna (IF, NYY).
Anna split time primarily between 2B and SS in the Padres organization last year but who has also played some 3B and at the corner OF spots during his minor-league career. Though lacking home-run power—10 is his season high—the now-27-year-old Anna last year slashed .331/.410/.482 while demonstrating strong plate skills (0.94 Eye, 87% ct%, 11% bb%), not unlike Solarte.
With spring training winding down and rosters getting trimmed, we will know soon for whom opportunity will knock first.
That the Rays tapped Jake Odorizzi (RHP, TAM) as their fifth starter may not be a surprise. But Cesar Ramos (LHP, TAM) at least made the team's decision difficult, posting an 11/1 K/BB with 4 ER in 13 2/3 IP.
Ramos will pitch out of the bullpen, and whether he ends up being rosterable remains to be seen, given that Jeremy Hellickson (RHP, TAM) remains on track to be back in the Rays' rotation mix around June 1. Ramos' struggles with right-handed hitters in the second half of 2013 and earlier in his career cast doubt on whether he will succeed in anything other than a situational lefty role.
Even more safely ignored is Erik Bedard (LHP, TAM), despite manager Joe Maddon's "noise" about Bedard's stuff looking better than the results have indicated. Bedard is mulling whether to accept an assignment to Triple-A or become a free agent, but in fantasy leagues, there's no decision to be made: Leave him be.
Also from the Noise Dept.: Maddon has raved about Odorizzi's new pitch, dubbed "The Thing," taught to him by teammate Alex Cobb (RHP, TAM), who also has the offspeed offering in his arsenal. The new offering hasn't helped Odorizzi to eye-popping stats this spring (8/6 K/BB, 5 ER in 12 IP), but perhaps it will help accelerate his growth during the season.
Rumblings that top prospect 12 1/3 scoreless innings could propel top prospect Aaron Sanchez (RHP, TOR) into the rotation to start the season—even though Sanchez has yet to pitch in Double-A—were silenced when he was assigned to minor league camp Friday, a day after he blanked the Rays over 5 1/3 IP. The move is unsurprising, given Sanchez's youth and inexperience, and his six walks in those 12 1/3 suggests Sanchez could stand to work on his command a bit. Nonetheless, if he shows he can handle Double-A, Sanchez could get a big-league opportunity sooner than many other similarly situated pitchers, given the shakiness of the Jays' rotation.
All signs point to Drew Hutchison (RHP, TOR) occupying one of the spots, joining R.A. Dickey (RHP, TOR), Mark Buehrle (LHP, TOR) and Brandon Morrow (RHP, TOR). Hutchison has had a stellar spring (16/1 K/BB, 3 ER in just 9 2/3 1P), but his major-league resume amounts to 11 starts in 2012 before undergoing Tommy John surgery.
Morrow has been slotted as the team's fifth starter, a move that the team hasn't linked to any concerns about Morrow's health, though that is a reasonable guess, given his injury history. While it is only spring training, Morrow's numbers (5 IP, 6 ER, 2 K, plus a lackluster minor-league outing) don't inspire a lot of confidence. Morrow chose to rehabilitate the entrapped radial nerve cost him all but 10 starts in 2013 with rest rather than surgery. Only time will tell if that decision was a wise one, but the early returns are at least somewhat concerning.
Until recently, manager John Gibbons had stood by J.A. Happ (LHP, TOR), who had been struggling with back problems, as a member of the team's rotation. Happ was able to make it back on the mound last Wednesday, but the results were not good (2 2/3 IP, 3 ER, 3 H, 4 BB, 2 K), which may open the door for one of last year's fill-ins, Todd Redmond (RHP, TOR) or Esmil Rogers (RHP, TOR), each of whom had encouraging outings this past week (6 IP, 3 ER, 8 K for Redmond; 4 2/3 IP, 1 ER, 6 K for Rogers). Redmond holds perhaps slightly more intrigue, given last year's strong second half, but either would likely just be a stopgap until a higher-upside arm, like Sanchez or Marcus Stroman (RHP, TOR) arrive.
For more information about the terms used in this article, see our Glossary Primer.
Free Weekly eNewsletter
The industry's #1 analytical weekly e-mail newsletter is ABSOLUTELY FREE!
More Information
Shopping Cart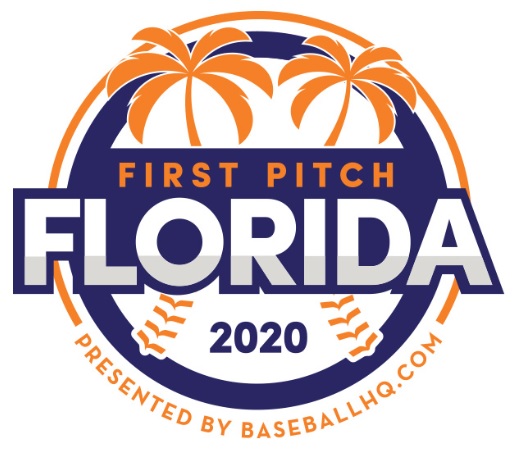 Inaugural Event!
February 28-March 1, 2020
St. Petersburg, FL
Early-bird registration now open!