PT TOMORROW: AL East—Barnes a bargain in BOS bullpen?
By Kristopher Olson

@KO_Reporter
December 27th, 2018 12:04am
While their stance may change as the free agent signing period continues, the Red Sox thus far have stuck to the plan of not paying up to retain closer Craig Kimbrel (RHP, FA) or sign a replacement.
If Boston enters the season without a major addition, the leading in-house candidate to get the ball in the ninth inning is most likely Matt Barnes (RHP, BOS). As noted in the 2019 Baseball Forecaster, the one chink in Barnes' armor is his control, which a consistent sub-60% FpK throughout his career suggests that will not improve anytime soon.
Otherwise, Barnes has a highly desirable combination of high strikeout and ground ball rates that could put the Forecaster's upside projection of 30 saves within reach.
If not Barnes, next in line would probably be late bloomer Ryan Brasier (RHP, BOS), who showed the kind of control Barnes lacked, backed by a 70% FpK. Brasier's strikeout rate was low for a would-be closer, but a 16% SwK speaks to some upside in this regard as well.
Tyler Thornburg (RHP, BOS) also has some closing experience, though he first needs to demonstrate he can recapture his 2016 skills, post thoracic outlet syndrome, before being considered a serious contender.
A deep sleeper new to the Boston bullpen is Zach Putnam (RHP, BOS), who signed a minor league contract with the Red Sox after missing all of 2018 after undergoing Tommy John surgery.
Even though he is 31, Putnam's major league body of works spans a mere 152 IP. He has, however, demonstrated strong swing-and-miss ability, despite an average fastball that barely breaks 90 mph. Putnam will first have to make the team, but if he does, he could be worth monitoring.
The early days of the Mike Elias/Brandon Hyde era in Baltimore have been marked by subtle moves, which perhaps speaks to the extent of the wreckage the new regime has had to pick through.
Among the first tasks on their to-do list Elias and Hyde have tackled is to bring in courtesy of the Rule 5 draft, a pair of candidates to form a double-play combination with holdover Jonathan Villar (2B, BAL), given that Tim Beckham (SS, FA) was not tendered a contract.
With its own first pick in the Rule 5 draft, Baltimore selected Richie Martin (SS, BAL), who just turned 24. In his second season at AA-Midland in the A's organization, Martin took a big step forward, .300/.368/.439 in 509 plate appearances. Martin lacks power—his 6 HR in 2018 were a career high—but he was given more free reign on the basepaths, stealing 25 bases in 35 attempts, a 71 percent success rate.
Martin's plate skills are passable (81% ct%, 0.51 Eye), though approaching a .300 batting average at the major league level would be a lot to ask from a player with no Triple-A experience.
The Orioles also swung a trade with the Phillies to acquire the 11th pick in the Rule 5 draft, Drew Jackson (SS, BAL), who, like Martin, had just completed his second tour and first full season at Double-A. Jackson has a bit more pop (15 HR in 410 PA, .803 OPS), but his batting average has not surpassed .258 since 2015, his first season as a professional. At AA-Tulsa in 2018, Jackson posted a 73% ct% and 0.48 Eye.
The Orioles, of course, could bring in additional veteran help via trade or free agency. But as of now, the competition standing in Martin and/or Jackson's way is fairly underwhelming. The main holdovers are Steve Wilkerson (2B, BAL), who lost much of 2018 to injury, and Breyvic Valera (2B, BAL), who was acquired in the Manny Machado (SS, FA) trade and should be fully recovered from a fractured finger that ended his season in late September.
As Rule 5 draftees, Martin and Jackson would need to remain on the Orioles' roster all season for Baltimore to retain their rights, and whether Baltimore has the stomach to freeze two roster spots in that manner remains to be seen.
With Andrew McCutchen (OF, PHI) joining the Phillies, left field in New York has once again been opened for Brett Gardner (OF, NYY). As might be expected from a player now in his mid-30s, Gardner had a down year in 2018, though his plate skills were generally stable.
As highlighted in the Baseball Forecaster, Gardner still has robust speed skills and could provide a reasonably priced way to grab about 20 steals, if he can hold the job.
At least in theory, Gardner faces competition from fellow 35-year-old Jacoby Ellsbury (OF, NYY), though already there is some question as to whether Ellsbury will be ready for Opening Day coming off a season lost to labrum surgery. Given that Ellsbury's main value would come from whatever remains of his speed, it is too soon to tell what, if anything, he will have to offer fantasy owners in 2019.
If neither Gardner nor Ellsbury can lock down the job, waiting in the wings could be Clint Frazier (OF, NYY), if he can finally put behind him the concussion symptoms that ended his 2018 prematurely. The line of .311/.389/.574 Frazier put up in 48 games for Triple-A Scranton/Wilkes-Barre speaks to his potential.
The Yankees, of course, could also give Giancarlo Stanton (DH, NYY) more time in the outfield, which would serve to open up at-bats at designated hitter for a player like Greg Bird (1B, NYY), presuming that Luke Voit (1B, NYY) continues to hold down New York's first base job, or Gary Sanchez (C, NYY), if he defense behind the plate continues to be an issue.
Of all the Rays offseason moves, perhaps none was more of a head scratcher for casual observers than the swap that sent Jake Bauers (1B, CLE), a player widely viewed as a young cornerstone to build around, to Cleveland for Yandy Diaz (1B, TAM).
Local press reports confirm that the analytics-minded Rays were attracted to Diaz's hard-hit rate, which Tampa Bay Times reporter Marc Topkin noted ranks just behind Giancarlo Stanton (DH, NYY) and Manny Machado (SS, FA) among right-handed hitters.
Diaz will have to adjust his approach to hit fewer ground balls if that hard contact is to yield much in the way of home run output for fantasy owners.
According to Topkin, what appears to be the plan currently is that Diaz will slot in where Bauers would have—first base—while Ji-Man Choi (DH, TAM) serves as the primary designated hitter.
However, the Rays are not shy about moving players around the diamond, and whether Diaz settles in at first base long term remains to be seen. The Rays are believed to be in the market for a power bat, and if they landed one, Matt Duffy (3B, TAM) could be trade bait, opening the hot corner for Diaz.
One of the more interesting players impacted by Diaz's status is Brandon Lowe (2B, TAM). Lowe has remaining minor league options and is no lock to make the major league roster to start the season, though he is reportedly part of a competition with Austin Meadows (OF, TAM), primarily, and Guillermo Heredia (OF, TAM) for the team's right field job.
A move of Diaz off first could open some time at the position for Lowe, who coupled some intriguing power skills (134 PX) with an 11% walk rate in his first 129 major league at-bats last season.
The offseason has been a fairly quiet one for the Blue Jays thus far, with perhaps the biggest news being the clearing of the field for the eventual arrival Vladimir Guerrero Jr. (3B, TOR).
After trading Josh Donaldson (3B, ATL) late last season, the Blue Jays have also declined to offer a contract to Yangervis Solarte (3B, FA).
However, Guerrero is expected to be left in the minors to start the season due to service time implications, which could provide an early season opportunity for Brandon Drury (3B, TOR) to begin to put a 2018 season largely lost to injury behind him and prove that he is capable of being an offensive force outside of Arizona.
If Drury is able to show some potential, Toronto, which last year had quite the infield logjam, is a place where opportunity should be easier to come by in 2019.
In fact, with Devon Travis (2B, TOR) not exactly putting a stranglehold on the second base job long term, Drury could eventually push Travis at the position — or fill in, if the injury bug again bites Travis.
General manager Ross Atkins has also said that Russell Martin (C, TOR) could play some third base in 2019, now that he has ceded the team's starting catching job to Danny Jansen (C, TOR).
However, given how little life seems to be left in Martin's bat, that prospect should not hold much allure for fantasy owners.
For more information about the terms used in this article, see our Glossary Primer.
Shopping Cart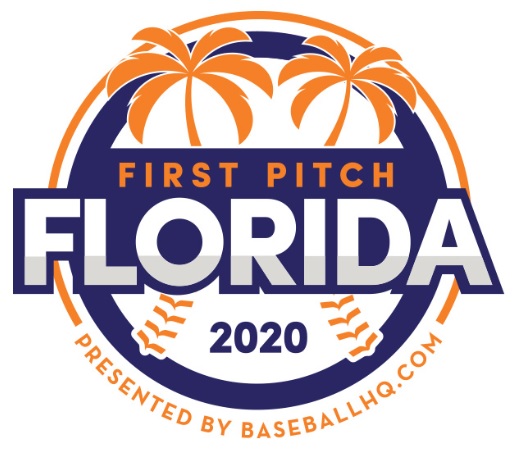 Inaugural Event!
February 28-March 1, 2020
St. Petersburg, FL
A few seats still left!