PT TOMORROW: AL Central—Lindstrom named closer in Chicago
By Robert Berger
April 1st, 2014 11:03pm
Manager Robin Ventura finally named Matt Lindstrom (RHP, CHW) as the closer for the White Sox. Nate Jones (RHP, CHW), who had been considered the favorite for the job, will be the primary set-up man. Lindstrom has closed before with Miami in 2009 and Houston in 2010, but he has never had closer-worthy skills. Last year he had a 3.87 xERA with a 6.8 Dom and a very ordinary 65 BPV.
The White Sox may be hoping that he can hold the job long enough to be an attractive trading chip as they continue to restructure their team. Owners would be wise to stash Jones who will probably take the job at some point because of trade or poor performance by Lindstrom. Jones had an excellent season last year posting a 133 BPV, a 10.8 Dom, and a 2.87 xERA.
Ventura also announced that Alejandro De Aza (OF, CHW) and Dayan Viciedo (OF, CHW) will share the playing time in left field. He stopped short of committing to a strict platoon saying that pitchers and performance would factor into the decision. If the situation develops into a platoon, the right-handed hitting Viciedo would be on the short end. Viciedo is 25 years old and probably fits into the long-term plans more than the 30-year-old De Aza, so expect Viciedo to get ABs against both lefties and righties. De Aza has been a productive player the last two years earning $20 each year. He could be another player the White Sox may look to trade.
As suggested here last week, both Gordon Beckham (2B, CHW) and Jeff Keppinger (1B/2B/3B, CHW) started the season on the DL. Marcus Semien (SS, CHW) will be the starter at 2B. Beckham may come off the DL as early as this weekend, but Keppinger's stay on the DL will likely be much longer. When Beckham returns, Semien will probably stay on the roster as a reserve, bumping Leury Garcia (2B, CHW), who starts the season as a utility infielder, to the minors. Semien and Garcia were discussed here.
If Beckham's oblique strain persists, Semien could displace Beckham for the longer term if he hits well. Beckham is not considered to be a strong fielder and he has not distinguished himself offensively. His xBA has been below .250 for the last four years.
New manager Brad Ausmus announced that Ian Kinsler (2B, DET) will hit leadoff for the Tigers. Austin Jackson (OF, DET) will not be in the leadoff spot for the first time in five years. Kinsler hit leadoff for most of his tenure at Texas. Jackson will now hit fifth behind Kinsler, Torii Hunter (OF, DET), Miguel Cabrera (3B, DET), and Victor Martinez (DH, DET). Hitting behind two high-OBP players (Cabrera, .442 last year; Martinez, .369, career) may give Jackson a chance to boost his RBI total (currently projected at 56).
Tyler Collins (OF, DET) was a bit of a surprise to make the Opening Day roster as the fifth outfielder, but he won't get enough playing time to be fantasy relevant. He hasn't played above Double-A. Last year he hit 21 HR with a .240 BA at Double-A Erie. He is the Tigers' 11th-rated prospect in the 2014 Minor League Baseball Analyst.
Until this week manager Ned Yost had said that the set-up job in front of closer Greg Holland(RHP, KC) would be a committee. He has now said that Wade Davis (RHP, KC) will be the primary set up man. Davis was unsuccessful as a starter last year. He was 8-11 with a 5.32 ERA (4.38 xERA) and a BPV of 51. The Royals are hoping he can return to the form he displayed pitching out of the bullpen for the Rays in 2012. In 70 IP he posted a 2.43 ERA, 1.09 WHIP, 11.1 Dom, and a 117 BPV.
The Royals will limit their starters to a 100 pitch count in the early going. This may limit their chances to get wins and may also increase chances for Davis, Tim Collins (LHP, KC), Aaron Crow (RHP, KC), and Kelvin Herrera (RHP, KC) to score some vulture wins.
The Indians' Opening Day roster only included two catchers: Yan Gomes (C, CLE) and Carlos Santana (C/1B/DH, CLE). Santana will be in the lineup most days at 3B, 1B, or DH, which means both catchers on the roster will usually be in the lineup. The Indians have signed George Kottaras (C, CLE) to a minor league contract. They may decide to bring him up at some point to serve as the primary backup to Gomes. In two-catcher leagues or daily transaction leagues Kottaras could be an interesting play. In his five seasons his PX has never been lower than 129. In his career he has 29 HR in 692 AB.
Carlos Carrasco (RHP, CLE) won the fifth rotation spot when Josh Tomlin (RHP, CLE) was sent to Triple-A Columbus. While Carrasco has upside, he was inconsistent in spring training, allowing 24 hits and 9 ER in 13.2 IP. Fantasy owners with the option of keeping Carrasco on reserve may be well advised to sit him for his first few starts.
Michael Bourn's (OF, CLE) stay on the DL will probably now extend beyond the first week of the season. Nyjer Morgan (OF, CLE) will get the opportunity to play as discussed here last week.
Two non-roster invitees have made the Opening Day roster for the Twins. Jason Kubel (OF, MIN) and Jason Bartlett (SS, MIN) both made the team in reserve roles. Kubel hit 30 HR for Arizona as recently as 2012. He struggled last year with injuries. He is the Twins' primary DH and will also see time in the outfield. He could be an under-the-radar power source. His xPX has been 128 or higher each of the last six years. One caution is a steadily decreasing ct% (77% in 2011, 70% in 2012, and 64% last year).
Bartlett hasn't played a full season since 2011 and didn't play at all in 2013. It's hard to imagine the 34-year-old contributing significantly in anything but a utility role.
For more information about the terms used in this article, see our Glossary Primer.
Shopping Cart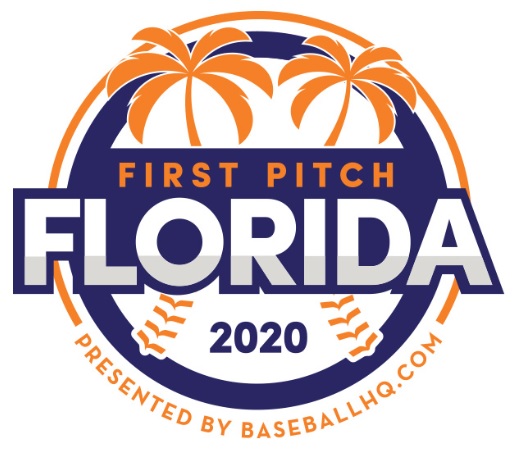 Inaugural Event!
February 28-March 1, 2020
St. Petersburg, FL
A few seats still left!