PT TODAY: Ramirez injury leaves CLE with platoon at 3B
By BaseballHQ
August 28th, 2019 12:07am
Team-by-team playing time allocation charts can be found in our Teamview pages.
American League

| National League
Indians | Jose Ramirez likely done for regular season
Updating previous reports, Cleveland Indians 3B Jose Ramirez (hand) underwent surgery Monday, Aug. 26, to have the hamate bone in his right hand removed. He is expected to need five to seven weeks to recover. Source: The Cleveland Plain Dealer - Paul Hoynes
BHQ take: Ramirez is likely done for the regular season, with CLE hoping he could return if the team makes the AL playoffs. Infielder Mike Freeman and recently promoted Yu-Cheng Chang are likely to split 3B PT, with LHB Freeman possessing a potential platoon advantage. Prospect Chang was previewed in a previous Daily Call-ups column during a brief mid-season promotion. Freeman has contributed for CLE as an injury replacement and part-time player. His subpar ct% and sub-.250 xBA suggest he might be overexposed with additional PT, as his current .281 BA could slide. CLE clearly will miss Ramirez's production, as he has been among the AL's hottest second-half hitters. He had been flashing second-half skills and production superior to those he displayed in 2017-18 after a disappointing first half in which his power and hard contact skills were largely absent. —Tom Kephart
Impact: High
Freeman, Michael

PT Gain:

40%
Chang, Yu-Cheng

PT Gain:

50%
Ramirez, Jose

PT Loss:

-90%

---

Athletics | Stephen Piscotty hits 10-day IL
Oakland Athletics OF Stephen Piscotty (ankle) was placed on the 10-day injured list Sunday, Aug. 25 due to a sprained right ankle. Source: San Francisco Chronicle - John Shea
BHQ take: Piscotty's injury is a high ankle sprain, which can often be the longest to heal, so he may be out a while. Rookie slugger Seth Brown (37 HR for Triple-A Las Vegas) will get some time in the OF until rehabbing Ramon Laureano is ready to return; he may also take some DH AB from slumping Khris Davis. Read a detailed evaluation of Brown in our Call-ups report. Laureano, of course, is coming back from a stress fracture in his leg; before that, he was scorching hot in July .(392/.443/.838 in 74 AB). Moreover, Laureano's skills had improved in every subsequent month in 2019. His stats exceeded those skills most of last year and into early 2019, but the 24-year-old Laureano does appear to be making progress at the plate. —Rod Truesdell
Impact: Med
Brown, Seth

PT Gain:

30%
Laureano, Ramon

PT Gain:

15%
Piscotty, Stephen

PT Loss:

-40%
Davis, Khristopher

PT Loss:

-5%

---

Rangers | Hunter Pence to IL
Updating a previous report, Texas Rangers OF Hunter Pence (back) was placed on the 10-day injury list Tuesday, Aug. 27, with a lower-back strain. In a corresponding move, Texas recalled INF Isiah Kiner-Falefa from Class AAA Nashville. Source: MLBRosterMoves
BHQ take: Pence isn't expected to miss more than the minimum 10 days, and we were already anticipating a dip in his PT, so this doesn't change much. Kiner-Falefa will split time at 3B with Danny Santana and Logan Forsythe, with Santana spending a bit more time in the OF. Kiner-Falefa's position flexibility—notably his catcher eligibility—enhances his value a bit. But other than some BA/OB upside over what he's shown this season, there's not much else to recommend. —Rod Truesdell
Impact: Low
Kiner-Falefa, Isiah

PT Gain:

10%
Pence, Hunter

PT Loss:

-5%
Forsythe, Logan

PT Loss:

-5%

---

National League

| American League
Marlins | Austin Brice back on the IL
Miami Marlins RP Austin Brice (forearm) was placed on the 10-day injured list with a right forearm strain Tuesday, Aug. 27. The team also optioned RP Tyler Kinley from Class AAA New Orleans. Source: Sun-Sentinel - Wells Dusenbury
BHQ take: The Marlins continue to shuffle their relievers. Kinley was just sent to the minors on Sunday and was covered in Playing Time Today on Aug 26. There we noted his 7.1 Ctl made him unrosterable. Brice had previously been on the IL in 2019 and had just been activated about three weeks ago. He had been hard during this period: 6.49 xERA. Perhaps Brice will return in 2019, but like Kinley, you're not going to want him on your roster. —Phil Hertz
Impact: Low
Kinley, Tyler

PT Gain:

2%
Brice, Austin

PT Loss:

-2%

SV Loss:

-10%

---

Phillies | Jay Bruce to play rehab game
Philadelphia Phillies OF Jay Bruce (oblique) will play in two minor-league rehab games for Double-A Reading on Friday, Aug. 30 and Saturday, Aug. 31. He is expected to come off the 10-day injured list Sunday, Sept. 1 when rosters expand, but he is just going to be a pinch hitter. He will not make any throws. Source: The Athletic - Matt Gelb
BHQ take: The good news that Bruce will be activated next week seems to be outweighed by the news that he will only be able to pinch hit. Overall, he's had a nice season when he was able to avoid the IL: .270 xBA and a 165 PX. If the reports are accurate that he's limited to batting, then his value seems limited except perhaps for owners in keeper leagues who can stash him on reserve. —Phil Hertz
Impact: Med
Bruce, Jay

PT Loss:

-10%

---

Marlins | Pablo Lopez promoted
Miami Marlins RHP Pablo Lopez was activated from the 10-day injured list Monday, Aug. 26. The club also optioned RP Jose Quijada to Class AAA New Orleans. Source: Sun-Sentinel - Wells Dusenbury
BHQ take: Lopez not only was activated on Aug. 26, but he also started that night. He pitched five innings, yielding five hits, including a three-run homer, a walk and four earned runs. He struck out three along the way. Generally Lopez's skills have been better than his results. He has a 4.41 ERA, but his xERA is a half-run better and his BPV is 120. At this point of the season, he's more intriguing for owners in keeper leagues than those in redraft leagues. When Sergio Romo was traded last month, Quijada was mentioned as a possible closer for the Marlins. That never came to pass and that's understandable given a 5.56 xERA and an 8.5 Ctl. He'll likely be back when rosters expand, but is probably not a fantasy consideration at this point of the season. —Phil Hertz
Impact: Med
Quijada, Jose

SV Loss:

-10%
Lopez, Pablo

PT Gain:

1%

---

Rockies | Colorado makes four moves
Colorado Rockies RHP German Marquez (arm) and OF Raimel Tapia (hand) were placed on the 10-day injured list with right arm inflammation and a left hand contusion, respectively, on Monday, Aug. 26. The Rockies also recalled RPs Phillip Diehl and Joe Harvey from Class AAA Albuquerque. Source: MLBRosterMoves
BHQ take: Marquez left the Aug. 22 game against STL due to cramping—something he also dealt with in July—but later, reports of arm inflammation surfaced. The exact nature of the injury hasn't been disclosed, nor has talk of a return timetable, so a 10-day IL stint will be assumed. In 2019, the stout RHP leads the National League with 28 starts, 174 innings pitched and 173 hits allowed, all while surrendering the most earned runs in the majors (92). With such numbers, a staff ace wouldn't normally come to mind, but for the past two seasons Marquez has been as close to one as the Rockies have. His 2019 home/road splits are substantial (.849 oOPS home/.645 oOPS road, for example), but on balance, his 9.1 Dom, 5.0 Command and 1.20 WHIP make him an asset to any fantasy staff. When he enters a game, Harvey will be making his COL and NL debuts. A July 31 acquisition from NYY, he's spent most of the year in Triple-A, where his 12.5 Dom over 33 IP stands out. Diehl appeared in a pair of June games for COL, giving up four runs in two innings. Tapia had capitalized on David Dahl's latest injury to play pretty much every day and his .341 BA since the All-Star break leads all COL regulars. Notable are Tapia's contact rates, April through August: 68%-74%-78%-82%-88%. Yonathan Daza has started the last three games in Tapia's absence, and with the Rockies in a double-digit deficit in the wild-card standings, they may want to see if Daza can transcend the 0-1-.183 line he's compiled so far in 60 AB. Until/unless we hear otherwise, PT reflect a 10-day IL stay for Tapia. —Rob Carroll
Impact: High
Daza, Yonathan

PT Gain:

5%
Marquez, German

PT Loss:

-1%
Tapia, Raimel

PT Loss:

-5%
Harvey, Joe
Diehl, Phillip

PT Gain:

1%

---

Reds | Joey Votto activated from IL
Updating previous reports, Cincinnati Reds 1B Joey Votto (back) was activated from the 10-day injury list Tuesday, Aug. 27. Source: MLBRosterMoves
BHQ take: Votto's activation coincided with middle infielder Jose Peraza being demoted to Triple-A. Peraza has been nearly a forgotten player in recent weeks, as his PT has declined. Peraza has a much lower xBA than in 2018, combining with a h% dip to suppress his BA. He has run less than in the past, while also showing diminished RSpd, all seemingly costing him PT in a crowded CIN middle infield. Votto has struggled through a second straight season plagued by back aches and pains, effectively sapping his power production. His PX has registered well below his underlying xPX for a second straight season. Votto's vaunted elite plate skills have also taken a substantial dip in 2019. He has experimented with altering his stance and hand positioning at the plate in hopes of sparking a late-season surge. —Tom Kephart
Impact: High
Peraza, Jose

PT Loss:

-5%
Votto, Joey

PT Gain:

5%

---

Nationals | Spencer Kieboom back in the bigs
Washington Nationals C Spencer Kieboom was recalled from Class AA Harrisburg on Tuesday, Aug. 27. The club also placed RP Hunter Strickland on the paternity list. Source: The Washington Post - Jesse Dougherty
BHQ take: Just a heads up for fantasy owners. We're making no playing time adjustments, since Strickland is expected back soon and Kieboom is not expected to get much, if any, playing time during this stint with Washington. The one tip-off coming from this move is that Kieboom is likely to be called up permanently at some point in September when rosters expand. —Phil Hertz
Impact: Low
Kieboom, Spencer
Strickland, Hunter

---

Rockies | Pair of moves for Colorado
Colorado Rockies RHP Antonio Senzatela was recalled from Class AAA Albuquerque Sunday, Aug. 25. In a corresponding move, RP D.J. Johnson was optioned to Class AAA. Source: MLBDepthCharts.com - Jason Martinez
BHQ take: In his first start for COL in over a month, Senzatela didn't make it out of the second inning as he gave up five hits and six earned runs to STL on Aug. 25. It was his fifth consecutive PQS-DISaster, over which time he's surrendered 29 runs over 18 innings. The Rockies have little choice but to hand him the ball seeing how Jon Gray is out for the season, German Marquez could end up the same, and Kyle Freeland has spent his summer between COL, AAA-Albuquerque and the Injured List. As if he were trying to out-ugly Senzatela's numbers, Johnson's 14 innings for the Rockies have yielded 12 runs, 17 hits and 14 walks. —Rob Carroll
Impact: Med
Johnson, D.J.
Senzatela, Antonio
News feed provided by: Fantasy.USATODAY.com
Playing Time Key
The playing time percentage changes at the bottom of most news items correspond to BaseballHQ.com's Teamview pages. The percentages approximate changes in AB, IP and Saves in the following manner:
For batters, each 5% of PT% ~ 31 AB (100% total for each position = 618 AB)
For pitchers, each 3% of PT% ~ 44 IP (100% total for a team's entire pitching staff)
For relievers, each 5% of Svs ~ 2 saves (100% of a team's total = about 40 saves)
A complete explanation of BaseballHQ.com's playing time allocations can be found in the article "How the Projections are Created."
For more information about the terms used in this article, see our Glossary Primer.
Shopping Cart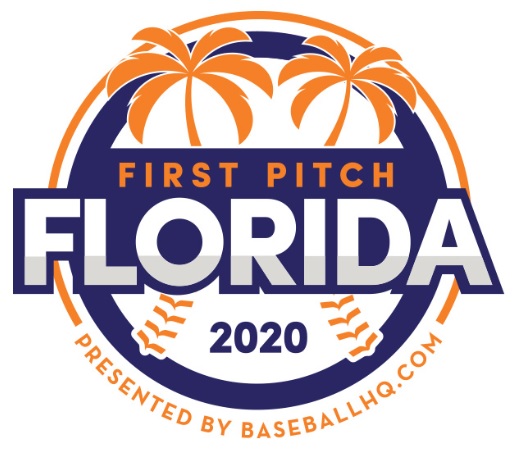 Inaugural Event!
February 28-March 1, 2020
St. Petersburg, FL
A few seats still left!