PT TODAY: Ozuna signs with Atlanta
By BaseballHQ
January 27th, 2020 1:06am
Team-by-team playing time allocation charts can be found in our Teamview pages.
National League

| American League
Braves | Atlanta adds Marcell Ozuna
Free-agent OF Marcell Ozuna signed a one-year contract with the Atlanta Braves Tuesday, Jan. 21, worth $18 million. Source: MLB.com
BHQ take: Ozuna is likely to play left field every day with Atlanta in 2020. Back in 2017, Ozuna had a monster season in which he returned $31 in 5x5. Since then, however, his value is been about $20 a season. For his career, he has a .260 xBA and a 101 xPX, numbers that suggest his performance in 2017 was his career year. Nevertheless, his arrival will likely push Austin Riley back to third base where the Braves are penciling him as the regular there, Whether he will be able to hold that job is far from certain. Riley was the Braves' #3 prospect entering 2019 and opened the season at Triple-A Gwinnett where he thrived to the tune of a .992 OPS over a 194 plate appearance. That earned him a promotion to Atlanta where he got off to a hot start, but then stumbled badly. Over his last 156 at bats, he had a .172 xBA and a -56 BPV. The Braves obviously believe (hope?) that Riley can adjust and resume being a top offensive threat. Fantasy owners probably should be cautious when approaching Riley. —Phil Hertz
Impact: High
Riley, Austin
Ozuna, Marcell

---

Marlins | Matt Joyce headed for Miami
The Miami Marlins and free-agent OF Matt Joyce agreed to a deal Sunday, Jan. 26. Terms of the contract were undisclosed. Source: MLB Network - Jon Heyman
BHQ take: Miami will be Joyce's fifth team since 2015. Last year he managed to appear in 129 games with Atlanta, but only accumulated 238 plate appearances. His .295 BA (.269 xBA) and 7 homers in 200 at bats was an indication that he still has something left in the tank. However, of the 200 at bats, only 22 were against lefties, so assume with the Marlins that he'll at most get periodic starts against righties and be used as a pinch-hitter. That would have some value in deep leagues, but owners in shallow leagues can probably pass on Joyce. —Phil Hertz
Impact: Low
Joyce, Matt

---

Marlins | Brandon Kintzler agrees to terms
The Miami Marlins reportedly agreed to terms with free-agent RP Brandon Kintzler on a one-year contract worth $3 million Saturday, Jan. 25. The deal also includes a $4 million option for the 2021 season or a $250,000 buyout, according to a source. If he is traded in 2020, Kintzler's contract will increase to a $500,000 buyout or a $5 million option for 2021. Source: ESPN.com - Jesse Rogers
BHQ take: Kintzler is coming off a very good 2019. He pitched in high leverage situations and compiled a 2.68 ERA and a 114 BPV. However, there are some warning signs. Kintzler's xERA was more than a run higher, and his xERA was over 4.25 in three of the prior four seasons. That said, the Marlins bullpen is very thin, and Kintzler has closing experience - 17 saves in 2016 and 29 saves in 2017 - so it wouldn't be a shock to see Kintzler closing for the Marlins at some point in 2020. —Phil Hertz
Impact: Med
Kintzler, Brandon

---

Nationals | Ryan Zimmerman agrees to terms
The Washington Nationals agreed to terms with free-agent 1B Ryan Zimmerman on a one-year contract worth $2 million Friday, Jan. 24, according to a source. He can earn up to an additional $3 million in performance bonuses based on games played and plate appearances. The deal is pending a physical and includes a full no-trade clause. Source: MLB.com - Mark Feinsand
BHQ take: Mr. National with return to Washington for his 16th season with the team, However, instead of being penciled in as the Nationals' every day first baseman, the expectation is that he will share time with lefthanded hitting Eric Thames and veteran utility man Howie Kendrick. Zimmerman's main trouble in recent years has been staying on the field. In three of the last six seasons, he has had 288 at bats or less, and in only one of the seasons - 2017 with 524 at bats - did he play regularly all year. That said, with the exception of the 2016 season, when he's been on the field, he's been productive, producing xPX scores ranging from 115 to 141. Recently his platoon splits have become noticeable with Zimmerman thriving against lefties and struggling against righties. That suggests he may be headed into a platoon role with Thames. —Phil Hertz
Impact: Low
Zimmerman, Ryan W

---

Mets | Rene Rivera back with the NY Mets
Free-agent C Rene Rivera signed a minor-league contract with the New York Mets on Tuesday, Jan. 21. The deal will pay him $1 million with $300,000 in incentives if he makes the big-league roster. Source: USA TODAY Sports - Bob Nightengale
BHQ take: Rivera's arrival could signal that Thomas Nido will return to Triple-A for 2020. Neither is known for their batting - Rivera has a career .216 xBA; Nido's is ,217. Rivera, however, is known for his catching acumen and has a reputation of working well with Noah Syndergaard. Of course, Wilson Ramos has a history of injuries as evidenced by his C health rating, so both Rivera and Nido could get some playing time in 2020. —Phil Hertz
Impact: Low
Nido, Tomas
Rivera, Rene

---

Phillies | Philadelphia lands Bud Norris
Free-agent P Bud Norris signed a minor-league contract with the Philadelphia Phillies on Tuesday, Jan. 21. Source: Robert Murray
BHQ take: Norris saved 19 games in 2017 and 28 in 2018, compiling BPV's of 111 and 121 respectively. Then he missed all of 2019 with an arm injury. If healthy and able to recover the skills he showed in 2017 and 2018 (including DOM's over 10.5), he could play a significant role in the Phillies' bullpen that was injury riddled in 2019. —Phil Hertz
Impact: Low
Norris, Bud

---

Braves | Atlanta signs Felix Hernandez
Free-agent RHP Felix Hernandez signed a minor league contract with the Atlanta Braves Monday, Jan. 20. He will make $1 million if he makes the active roster. Source: MLB Network - Jon Heyman
BHQ take: King Felix will attempt to resurrect the skills that made him one of the better starters in baseball. If he were to do so, he'd likely claim the fifth spot in the Atlanta rotation. However, the likelihood he would approach his career high BPV of 157 in 2015 or even his 118 BPV in 2016 seem remote. Over the last three seasons, he's returned -$25 in 4x4 rotisserie. In 2019 (and 2017, for that matter), he spent much of the season on the IL. When not hurt, his xERA was 5.11. Hernandez' velocity in 2019 was down to 89.6, a far cry from his peak velocity of 95.6, and his Dom was down to a career low of 7.2. Owners in deep leagues might want to take a reserve round flyer, but even that is at best a dice roll. —Phil Hertz
Impact: Low
Hernandez, Felix A

---

American League

| National League
Blue Jays | Rafael Dolis agrees to terms
The Toronto Blue Jays agreed to terms with free-agent RP Rafael Dolis on a one-year contract with a club option for the 2021 season Friday, Jan. 24, according to a source. Financial terms were not disclosed. Dolis spent the last four seasons in Japan but has prior MLB experience. Source: TSN - Scott Mitchell
BHQ take: Dolis appeared in 40 MLB games between 2011 and 2013 and fared poorly (5.74 xERA and -28 BPV). Those results consigned him to the minors for two years after which he headed to Japan. Over four seasons there, he pitched exclusively in relief and had a 2.49 ERA and a 9.9 Dom. The expectation is that Dolis will compete for a set-up role in the Toronto bullpen. Fantasy owners, even those in deep leagues, should at most monitor Dolis' performance before investing even a reserve spot on him. —Phil Hertz
Impact: Low
Dolis, Rafael

PT Gain:

2%

---

Mariners | Mitch Haniger headed for surgery
Seattle Mariners OF Mitch Haniger (core) suffered a setback in his recovery Thursday, Jan. 23, and will undergo core surgery. Source: The Seattle Times - Ryan Divish
BHQ take: Haniger will miss 6-10 weeks with the surgery, putting him out for most if not all of spring training, and probably Opening Day, too. Still, it's really just a heads-up here, as we had already factored some injury time for Haniger into his PT projection. We noted in the 2020 Baseball Forecaster that investing in a full rebound for Haniger is a "risky proposition," and this news affirms that outlook. Even when healthy, Haniger's skills declined in 2019 -- granted, after he'd posted several solid years prior. So while young and talented enough to provide value when ready this spring, last year's dip shows that -- even injuries aside -- Haniger is no sure thing in 2020. —Rod Truesdell
Impact: Med
Haniger, Mitch
News feed provided by: Fantasy.USATODAY.com
Playing Time Key
The playing time percentage changes at the bottom of most news items correspond to BaseballHQ.com's Teamview pages. The percentages approximate changes in AB, IP and Saves in the following manner:
For batters, each 5% of PT% ~ 31 AB (100% total for each position = 618 AB)
For pitchers, each 3% of PT% ~ 44 IP (100% total for a team's entire pitching staff)
For relievers, each 5% of Svs ~ 2 saves (100% of a team's total = about40 saves)
A complete explanation of BaseballHQ.com's playing time allocations can be found in the article "How the Projections are Created."
For more information about the terms used in this article, see our Glossary Primer.
Shopping Cart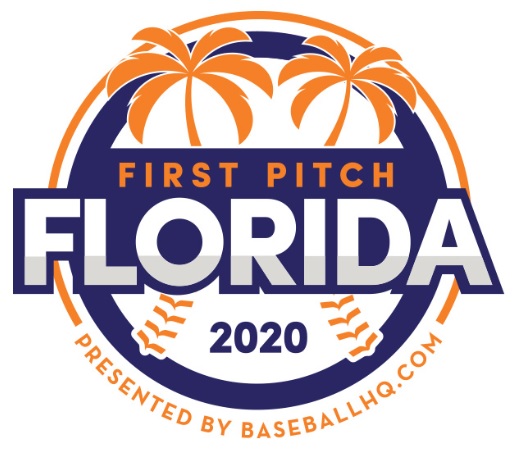 Inaugural Event!
February 28-March 1, 2020
St. Petersburg, FL
A few seats still left!