PT TODAY: Naquin injury opens door for Allen in CLE
By BaseballHQ
September 1st, 2019 12:07am
Team-by-team playing time allocation charts can be found in our Teamview pages.
American League

| National League
Indians | Tyler Naquin carted off
Cleveland Indians OF Tyler Naquin (knee) was carted off the field after running into an outfield wall on Friday, Aug. 30. He's set to undergo an MRI to determine the extent of the injury. Source: The Associated Press
BHQ take: Outfielders Greg Allen and Jordan Luplow are likely to split the bulk of LF PT in Naquin's absence after Luplow's expected September 1 return from the injured list. Luplow has served as Naquin's RHB platoon partner, producing 11 HR in fewer than 200 AB, largely due to a lofty hr/f, as his PX far outpaces his middling xPX. Allen has struggled at the plate, showing below-average hard contact, little power, and marginal plate skills. He has intriguing speed skills, though he fails to reach base enough for his wheels to provide consequential impact. —Tom Kephart
Impact: High
Luplow, Jordan

PT Gain:

20%
Allen, Greg

PT Gain:

55%
Naquin, Tyler

PT Loss:

-75%

---

Yankees | Luke Voit comes off IL
New York Yankees 1B Luke Voit (abdomen) on Friday, Aug. 30, was reinstated from the 10-day injured list. Source: MLBRosterMoves
BHQ take: Voit showed that he was ready to return from his sports hernia by going 8-for-15 with two HR in his four rehab games in Triple-A. He'll take back the regular 1B gig, sending DJ LeMahieu across the diamond to cover 3B while Giovanny Urshela (groin strain) heads to the IL as the corresponding move. Urshela's IL move was back-dated to August 29, and he is expected to return on September 8, which would be the 10-day minimum. Urshela's breakout 2019 season was recently deemed a "Fact" in the Facts and Flukes column, with above-average ct%, HctX, and LD% leading the way to his current .331 BA. This 10-day hiatus is likely to cost him just enough plate appearances to not qualify for the AL batting title, which LeMahieu is currently leading by three points over Michael Brantley (OF, HOU) and four points over Urshela. —Matt Dodge
Impact: Med
Ford, Mike

PT Loss:

-10%
Voit, Luke

PT Gain:

40%
Urshela, Giovanny

PT Loss:

-30%
LeMahieu, DJ

---

Yankees | CC Sabathia hopes to return
Updating a previous report, New York Yankees LHP CC Sabathia (knee) will have his knee drained and may receive a cortisone shot in an attempt to return to the mound this season. Source: MLB.com - Mark Feinsand
BHQ take: Sabathia was placed back on the IL for his troublesome right knee, which began bothering him (again) while batting in his previous start against LA. In addition to the cortisone, an injection of synthetic lubricant is also being considered. There is a risk that his August 30 start (the 525th of his career) could be his last, and with this latest setback and September callups arriving, there appears to little reason for fantasy owners to hold on to Sabathia for the 2019 stretch drive. Jonathan Loaisiga was recalled from AAA-Scranton/ Wilkes-Barre as the corresponding move, and he should see use as a spot starter/ bulk reliever in September. —Matt Dodge
Impact: Low
Loaisiga, Jonathan

PT Gain:

3%
Sabathia, CC

PT Loss:

-5%

---

Astros | Aaron Sanchez not throwing
Houston Astros RHP Aaron Sanchez (pectoral) will not start throwing for the next seven to 10 days, according to manager A.J. Hinch. Source: The Associated Press
BHQ take: A best-case scenario now for Sanchez would be 2-3 appearances before the year is out. Don't count on him for any meaningful contributions; we'll update Sanchez's vacated IP when we get a clue as to Houston's plans. For right now, Framber Valdez is the #5 starter in place of Sanchez. But Valdez's poor performance on Saturday, August 31—5 2/3 IP, 6 runs, 2 HR vs TOR—keeps this arrangement fluid. —Jock Thompson
Impact: High
Sanchez, Aaron

PT Loss:

-2%

---

White Sox | Jon Jay lands on IL
Chicago White Sox OF Jon Jay (hip) was placed on the 10-day injured list Friday, Aug. 30, with a hip injury. In a corresponding move, the White Sox recalled OF Ryan Cordell from Triple-A Charlotte. Source: MLBRosterMoves
BHQ take: That's a wrap for a pretty empty season for Jay, who finishes with a 2019 slash line of .267/.311/.315 along with nine RBI and zero HR in 165 AB. Cordell is back for another stint with the Sox. In 194 AB, he has six HR and 20 RBI. He'll pick up some of Jay's lost PT, along with a mix of others, including Mat Skole and Ryan Goins. It remains to be seen if the Sox will call up prized prospect Luis Robert, although there are some doubts it will happen. —Rick Green
Impact: Med
Cordell, Ryan
Jay, Jon

---

National League

| American League
Padres | Francisco Mejia to IL
San Diego Padres C Francisco Mejia (oblique) was placed on the IL with a strained oblique Friday, Aug. 30. C Austin Allen was recalled from Triple-A El Paso in a related transaction. Source: Padres.com
BHQ take: Mejia (.827 OPS, 128 2H AB) had hit his way past Austin Hedges, but now it's possible that he's done for the season. Hedges has struggled all year (.192 BA, 10 HR through 261 AB), but now his playing time gets a boost. As does that of bat-first Allen, now 12-for-48, but still looking for his first MLB HR. With four weeks remaining, your guess is as good as ours. —Jock Thompson
Impact: High
Allen, Austin

PT Gain:

30%
Mejia, Francisco

PT Loss:

-40%
Hedges, Austin

PT Gain:

10%

---

Dodgers | Max Muncy placed on IL
Los Angeles Dodgers INF Max Muncy (wrist) was placed on the 10-day injured list, retroactive to Thursday, Aug. 29, with a fracture in his right wrist. In a related move, INF/OF Kristopher Negron (neck) was activated from the IL. Source: Dodgers.com
BHQ take: All of the reports suggest that Muncy may miss just a couple of weeks, so it doesn't sound season-ending for now. That said at least for a couple of weeks, a deep, versatile and soon-to-expand Dodgers roster will get some extra AB. Along with Negron, all of Matt Beaty (.842 OPS through 197 AB), Enrique Hernandez and Chris Taylor look a tad more attractive right now. —Jock Thompson
Impact: High
Muncy, Max

PT Loss:

-40%
Negron, Kristopher

PT Gain:

10%

---

Nationals | Washington makes several moves
Washington Nationals RP Roenis Elias (hamstring) was activated from the injured list and RP Hunter Strickland was reinstated from the paternity list on Friday, Aug. 30. To create space on the roster, C Spencer Kieboom was optioned to Double-A Harrisburg and RP Matt Grace was designated for assignment. Source: washington.nationals.MLB.com
BHQ take: Elias missed four weeks with his hamstring injury. With Sean Doolittle still out, and Strickland and Daniel Hudson struggling, Elias could get some high-leverage opportunities. However, before fantasy owners go out and grab Elias, keep in mind that his xERA so far in 2019 is 4.75 and his BPV is only 82. Grace being DFA'd was a bit surprising until you notice that over the last 31 days, his ERA was 9.53 and his xERA was 5.24. Kieboom was up for only a couple of days. He'll likely be back later this month, but probably will see little action. —Phil Hertz
Impact: Med
Elias, Roenis

PT Gain:

1%
Kieboom, Spencer
Grace, Matt

PT Loss:

-3%
Strickland, Hunter

---

Brewers | Keston Hiura injures hamstring
Milwaukee Brewers 2B Keston Hiura (hamstring) was removed from the game Friday, Aug. 30, due to discomfort in his hamstring. Hiura will leave the team and return to Milwaukee for evaluation. Source: The Associated Press
BHQ take: Utility player Hernan Perez is likely to see the bulk of 2B PT in Hiura's absence. Perez has shuttled between MIL and Triple-A in 2019, seeing less PT than in previous seasons. His ct% and xBA have declined for a second straight season, while his speed and running game have faded. Hiura's absence is a huge loss for MIL's offense, as he has been a major cog since his second promotion from Triple-A. Hiura's lofty 40% h%, marginal ct% and middling xBA suggest his .300+ BA is a mirage, though his prodigious power and above-average wheels are clearly real, supporting his impressive mix of HR/SB production. —Tom Kephart
Impact: High
Hiura, Keston

PT Loss:

-20%
Perez, Hernan

PT Gain:

20%

---

Cardinals | Tyler O'Neill activated
St. Louis Cardinals OF Tyler O'Neill (wrist) was activated from the 10-day IL on Friday, Aug. 30. In a corresponding move, OF Lane Thomas (wrist) was placed on the injured list retroactive to Wednesday, Aug. 28, due to a fractured right wrist. Source: Cardinals.com
BHQ take: While O'Neill was out, Harrison Bader returned from the minors and has been playing well. As a result, O'Neill is likely going to serve as a fourth outfielder rather than an everyday player. He had hit well in July—302 with four homers in 83 at bats—but his skills were not that good. O'Neill's xBA was only .248 and his xPX was an average 100. As for Thomas, he wasn't playing much, but now he's unlikely to contribute anything more in 2019. Owners in deep keeper leagues may want to keep an eye on Thomas for 2020 in the event it seems he's going to get significant playing time. While it's a very small sample, Thomas did compile a .327 xBA with a 115 xPX over 38 at-bats with St. Louis. —Phil Hertz
Impact: Med
Thomas, Lane

PT Loss:

-15%
O Neill, Tyler

---

Nationals | Ryan Zimmerman back Sunday
Washington Nationals 1B Ryan Zimmerman (foot) is expected to be activated from the 10-day injured list Sunday, Sept. 1, according to manager Dave Martinez. Source: The Washington Post - Jesse Dougherty
BHQ take: Zimmerman is expected to be activated today, but it's not clear how much playing time he will receive. The Nationals have used a combination of Matt Adams, Howie Kendrick, and recently Asdrubel Cabrera to handle first, and have received decent numbers from the replacements. Zimmerman did manage 118 at-bats earlier this year, but he did not provide much production. He only had three homers. His xBA was a subpar .234 and his PX was only 85 (although his xPX was a more robust 113). Owners should see if Zimmerman goes on a hot streak before putting him into their lineups. Historically he's been a major contributor—when healthy. —Phil Hertz
Impact: Med
Zimmerman, Ryan W

PT Gain:

10%
News feed provided by: Fantasy.USATODAY.com
Playing Time Key
The playing time percentage changes at the bottom of most news items correspond to BaseballHQ.com's Teamview pages. The percentages approximate changes in AB, IP and Saves in the following manner:
For batters, each 5% of PT% ~ 31 AB (100% total for each position = 618 AB)
For pitchers, each 3% of PT% ~ 44 IP (100% total for a team's entire pitching staff)
For relievers, each 5% of Svs ~ 2 saves (100% of a team's total = about40 saves)
A complete explanation of BaseballHQ.com's playing time allocations can be found in the article "How the Projections are Created."
For more information about the terms used in this article, see our Glossary Primer.
Shopping Cart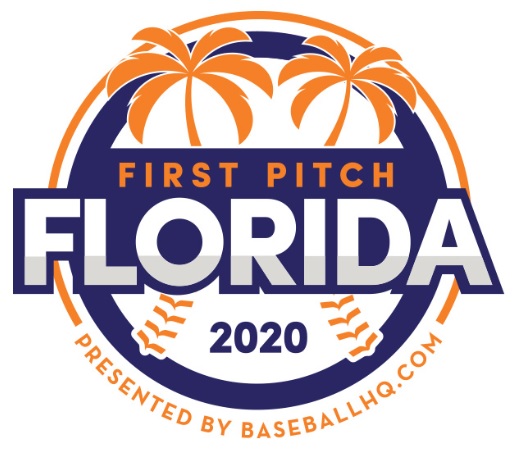 Inaugural Event!
February 28-March 1, 2020
St. Petersburg, FL
A few seats still left!