PT TODAY: Hyun-Jin Ryu could see cut in workload
By BaseballHQ
August 26th, 2019 12:07am
Team-by-team playing time allocation charts can be found in our Teamview pages.
National League

| American League
Dodgers | Hyun-Jin Ryu could see decreased workload
Los Angeles Dodgers LHP Hyun-Jin Ryu will make his next start versus the Arizona Diamondbacks Thursday, Aug. 29, according to manager Dave Roberts. However, he could have one of his September starts skipped or have his outings shortened in order to prevent fatigue. Source: MLB.com - Ken Gurnick
BHQ take: With plenty of depth, new call-ups in Tony Gonsolin and Dustin May, and potential IL returnees in Rich Hill and Ross Stripling, the LA pitching staff is a moving target from a projected innings standpoint. With the post-season almost here, anyone who looks tired is likely to get some rest. And though he's closing out a brilliant and career-best season (2.00 ERA through 153 IP), Ryu has coughed up 11 runs over his last two starts and 10 innings. Anyone of the aforementioned names could and likely will take some innings from him over these final five weeks. —Jock Thompson
Impact: High
Ryu, Hyun-Jin

PT Loss:

-2%

---

Marlins | Kyle Keller added to roster
Miami Marlins RHP Kyle Keller was recalled from Class AAA New Orleans Sunday, Aug. 25. The team also optioned RHP Tyler Kinley to Class AAA New Orleans. Source: MLBRosterMoves
BHQ take: Keller made one appearance for the Marlins earlier this month, but has spent most of the season with New Orleans. When he was recalled earlier, BaseballHQ.com gave him a 6C rating. At New Orleans, Keller had a 4.50 ERA, but he did have 73 strikeouts versus 21 walks over 54 innings. Kinley has been up and down between Miami and New Orleans much of 2019. So far, he has a 4.14 ERA, but a 6.07 xERA over 37 innings. While he has struck out nearly a batter an inning, he has an untenable 7.1 Ctl. —Phil Hertz
Impact: Low
Keller, Kyle

PT Gain:

2%
Kinley, Tyler

PT Loss:

-2%

---

Mets | Chris Mazza called up
New York Mets RP Chris Mazza was recalled from Class AAA Syracuse Sunday, Aug. 25. The team also optioned RP Chris Flexen to Class AAA Syracuse. Source: MLBRosterMoves
BHQ take: The Mets appear to be swapping a guy who pitched on Aug. 24 for a fresher arm. Both Flexen and Mazza have been up and down much of 2019, but neither has done much while up with the Mets. Flexen has an 8.56 xERA and a -103 BPV over 13.2 innings. Mazza has been a little better: 4.99 xERA and a 71 BPV over 8.2 innings. Neither can be recommended to fantasy owners at this time. —Phil Hertz
Impact: Low
Flexen, Chris

PT Loss:

-1%
Mazza, Chris

PT Gain:

2%

---

Mets | Edwin Diaz's appearance cut short Saturday
New York Mets RP Edwin Diaz (shoulder) was removed from the game versus the Atlanta Braves on Saturday, Aug. 24, due to right trapezius tightness. Source: MLB.com - Anthony DiComo
BHQ take: The latest information is that the shoulder ailment is minor, and Diaz will likely avoid the IL. Whether that's good news for his owners is a debatable proposition. He's been getting bombed on the surface. His ERA is 5.55 and his WHIP is 1.46. He's also given up earned runs in six of his last 11 outings. That said, Diaz's xERA is 3.33, his Dom is 14.8 and his BPV is 181. —Phil Hertz
Impact: Med
Diaz, Edwin

SV Loss:

-10%

---

Braves | Dansby Swanson close to returning?
Atlanta Braves SS Dansby Swanson (foot) could rejoin the parent club during their current road trip if all goes well on his rehab stint, according to manager Brian Snitker. Source: 680 The Fan
BHQ take: Swanson will reportedly be activated for the Aug. 26 game at Colorado. Before his injury, Swanson was having a solid season after a disappointing 2018. He had a .269 xBA with a 111 xPX, 17 homers and seven steals over 385 at-bats. Assuming the reports are accurate, fantasy owners will want to get him into their lineups, especially since the Braves will be at Coors today for a make-up game. —Phil Hertz
Impact: Med
Swanson, Dansby

PT Gain:

5%

---

Reds | Curt Casali back on roster
Cincinnati Reds C Curt Casali (knee, hamstring) was activated from the 10-day injured list Saturday, Aug. 24. The team also optioned INF/OF Brian O'Grady to Class AAA Louisville. Source: MLBRosterMoves
BHQ take: Casali's return to the backup catching role means reduced PT for infielder/catcher Kyle Farmer, who served as CIN's primary catcher when Casali and starter Tucker Barnhart were simultaneously sidelined, and as Barnhart's backup upon his return from the IL. Casali had been gaining PT when he was sidelined as Barnhart was in midst of a season-long slump before his IL stint. Barnhart has re-established himself at the plate, batting .333 with four HR in 75 AB since his return while also showing increased contact, including more hard contact. Casali likely will have limited PT. Casali is showing increased patience, registering a career-best Eye while sustaining the moderate pop he displayed in 2018. —Tom Kephart
Impact: Med
Farmer, Kyle

PT Loss:

-5%
Casali, Curtis

PT Gain:

5%
Barnhart, Tucker

---

Cardinals | Kolten Wong dealing with toe pain
St. Louis Cardinals 2B Kolten Wong (toe) was forced from the game against the Colorado Rockies on Saturday, Aug. 24, after fouling a ball off his big toe. Wong was able to avoid a fracture, but he suffered a lot of swelling and bleeding that needed to be alleviated by drilling a hole in his toenail. He left the stadium on crutches and is expected to be out several days. Source: St. Louis Post-Dispatch - Derrick Goold
BHQ take: So far, Wong has avoided the IL but owners would be well served by monitoring the situation. Wong has a .325 BA over the last 31 days, but that's been driven by a 40% hit rate. His xBA over that period is only .248, and his season-long xBA is .249. Nevertheless, especially in medium-to-deep leagues, Wong has been an asset all season with nine homers and 17 stolen bases. —Phil Hertz
Impact: Med
Wong, Kolten

---

American League

| National League
Blue Jays | Clay Buchholz up, several other moves for TOR
Updating a previous report, Toronto Blue Jays RHP Clay Buchholz (elbow) was activated from the injured list Sunday, Aug. 25, to start against the Seattle Mariners. RHP Ken Giles was reinstated from the paternity list, and RHP Nick Kingham was designated for assignment. RHPs Brock Stewart and Justin Shafer were sent to Class AAA Buffalo. Source: MLBRosterMoves
BHQ take: Buchholz twirled his best start by far in 2019 on Aug. 25: a PQS-2 (six IP, three hits, one HR, 3 K/ 0 BB), after his five PQS-DISasters in April and May. This is likely to keep him in the rotation for a few more weeks with Clayton Richard (lat strain) on the IL and Sean Reid-Foley struggling in August (7.1 Ctl, 1.1 Cmd, 7.14 xERA in 14 innings). Giles returned after missing three days, pitching a scoreless eighth inning with two strikeouts, while the other three names below are bullpen churn that will likely have all on the expanded September roster. —Matt Dodge
Impact: Med
Shafer, Justin
Reid-Foley, Sean

PT Loss:

-1%
Stewart, Brock
Kingham, Nick
Giles, Kenneth
Richard, Clayton

PT Loss:

-2%
Buchholz, Clay

PT Gain:

3%

---

Rays | Jose Alvarado back on the injured list
Tampa Bay Rays RP Jose Alvarado (elbow) was placed on the 10-day injured list with left elbow inflammation on Saturday, Aug. 24. The team also activated 2B Joey Wendle from the 10-day IL. Source: Tampa Bay Times - Marc Topkin
BHQ take: Alvarado is headed for an MRI on Monday, Aug. 26, so his 2019 playing time prognosis will become much more clearer then. In the meantime, Emilio Pagan will pick up Alvarado's remaining saves allocation, after going 7-for-8 in save opportunities over the past 30 days. Four other Rays (none named Alvarado) each picked up a single save over the same period, so it seems clear that Pagan is at the top of the pecking order. Wendle missed all of August to date with his wrist issue, but has been struggling all season (a .550 OPS) with significant drops in HctX (due to the wrist?) and h% (overcorrection from 2018's 36% to 2019's 26%). He'll likely see time all around the infield, in an attempt to improve on his disappointing season-to-date. —Matt Dodge
Impact: Med
Brosseau, Michael

PT Loss:

-10%
Alvarado, Jose

PT Loss:

-3%

SV Loss:

-10%
Pagan, Emilio

SV Gain:

10%
Robertson, Daniel

PT Loss:

-5%
Wendle, Joe

PT Gain:

15%

---

Rays | Tampa makes roster moves
Tampa Bay Rays OF Avisail Garcia (oblique) was activated from the 10-day injured list Saturday, Aug. 24. The team also recalled RP Austin Pruitt from Class AAA Durham and optioned RP Aaron Slegers and OF Guillermo Heredia to Class AAA Durham. Source: MLB.com
BHQ take: Garcia missed 11 games, and returned to the Rays lineup on Aug. 25. He was hot in the three weeks before heading to the IL, with four HR and a .293 BA in 58 AB, so he will hope to pick up where he left off. Heredia seems likely to return in September as a late-inning replacement/pinch-hitter against LH pitching. Kiermaier is currently day-to-day with a bruised rib cage, so he yields a little playing time as well. Pruitt's elite 72% FpK over the past 31 days is actually two ticks lower than his year-to-date (74% FpK), but he started seeing other skills catch up over the last month (0.8 Ctl, 11.0 Cmd). Unfortunately, his 2.3 hr/9 over the same period dampened any opportunity to close his 5.40 ERA/ 3.71 xERA gap. —Matt Dodge
Impact: Med
Pruitt, Austin

PT Gain:

2%
Slegers, Aaron
Heredia, Guillermo

PT Loss:

-15%
Kiermaier, Kevin

PT Loss:

-5%
Garcia, Avisail

PT Gain:

20%
News feed provided by: Fantasy.USATODAY.com
Playing Time Key
The playing time percentage changes at the bottom of most news items correspond to BaseballHQ.com's Teamview pages. The percentages approximate changes in AB, IP and Saves in the following manner:
For batters, each 5% of PT% ~ 31 AB (100% total for each position = 618 AB)
For pitchers, each 3% of PT% ~ 44 IP (100% total for a team's entire pitching staff)
For relievers, each 5% of Svs ~ 2 saves (100% of a team's total = about 40 saves)
A complete explanation of BaseballHQ.com's playing time allocations can be found in the article "How the Projections are Created."
For more information about the terms used in this article, see our Glossary Primer.
Shopping Cart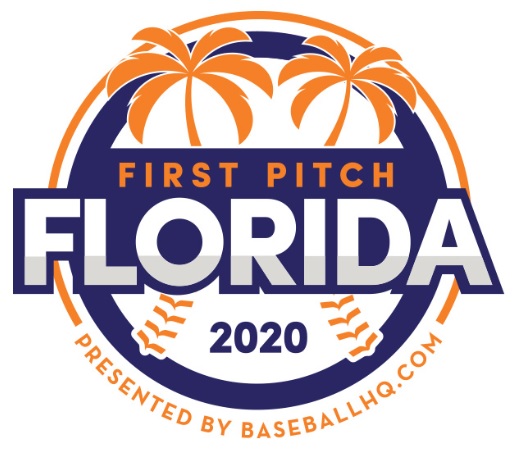 Inaugural Event!
February 28-March 1, 2020
St. Petersburg, FL
A few seats still left!