PT TODAY: Carrasco eyes return for Indians
By BaseballHQ
August 30th, 2019 12:07am
Team-by-team playing time allocation charts can be found in our Teamview pages.
American League

Indians | Carlos Carrasco nearing return?
Cleveland Indians manager Terry Francona said he's 'hopeful' that RHP Carlos Carrasco (illness) can return from the Injured List on Sunday, Sept. 1. Carrasco hasn't pitched in the majors since May while dealing with a leukemia diagnosis. Source: The Associated Press
BHQ take: Carrasco's return could provide a lift for CLE, particularly since ace starter Corey Kluber recently suffered a setback during his minor league rehab assignment and was shut down. Carrasco has been sidelined since early June with leukemia. His illness was initially reported as a blood condition before the leukemia diagnosis was disclosed in July. He opened the season in rough fashion, due to atypically lofty hr/9 and hr/f. Those contributed to a 4.98 ERA, more than a run higher than his 3.70 xERA despite displaying elite skills, with a 173 BPV and excellent underlying FpK% and SwK% indicators. —Tom Kephart
Impact: High
Kluber, Corey

PT Loss:

-3%
Carrasco, Carlos

PT Gain:

3%

---

Royals | Brad Keller shut down
Kansas City Royals RHP Brad Keller was officially shut down for the remainder of the season on Wednesday, Aug. 28, two days after his final start. Source: The Associated Press
BHQ take: The Royals wanted to control Keller's innings increase, after he only threw 140 IP in 2018, so he finishes 2019 with 165 innings. He is also currently leading the AL with 14 losses and 70 walks, so this early stop might allow someone else to own those dubious marks at season's end. It's not been all bad for Keller in 2019: a 50% GB% kept the ball in the park (0.8 hr/9), and he averaged just a tick under 6 innings/start, but a low 6.6 Dom and substandard 1.7 Cmd make him only deep-league relevant. Those remaining innings will be spread around between the names listed below; most notably Danny Duffy, who is expected to return to the rotation this weekend after missing most of August with a left hamstring strain. —Matt Dodge
Impact: High
Skoglund, Eric

PT Gain:

3%
Lopez, Jorge

PT Gain:

2%
Montgomery, Michael

PT Gain:

2%
Duffy, Danny

PT Gain:

5%
Keller, Brad

PT Loss:

-13%

---

Red Sox | David Price to throw simulated game
Boston Red Sox LHP David Price (wrist) is scheduled to throw a simulated game Tuesday, Aug. 27. Source: MassLive.com - Chris Cotillo
BHQ take: That sim game was considered successful, so Price will return to the Red Sox rotation on Sunday, Sept. 1. That rotation will now consist of four "regular" starters (Price, Nathan Eovaldi, Rick Porcello and Eduardo Rodriguez), with the fifth day treated as a "bullpen day," possibly relying on September call-ups for reinforcement. Brian Johnson, who has been struggling in August (7.20 ERA, 2.13 WHIP) while taking a regular turn as a starter, will be moved to middle relief. —Matt Dodge
Impact: Low
Johnson, Brian

PT Loss:

-2%
Price, David

PT Gain:

2%

---

Orioles | John Means on track to start
Baltimore Orioles LHP John Means is expected to return in time to make a start either Friday, Aug. 30, or Saturday, Aug. 31; Means is currently on the family medical emergency list. Source: The Associated Press
BHQ take: Means, who hurled a PQS-4 in his last start on Aug. 24, is expected to start on Friday, Aug. 30, per Roch Kubatko of MASN Sports. Prior to that start, Means went through a rough streak, losing four straight games by yielding 15 runs in 15.2 innings, so he will hope to build on that last positive outing. The Daily Matchups section will provide the latest analysis for this coming start. —Matt Dodge
Impact: Low
Means, John
There are no National League updates today.
News feed provided by: Fantasy.USATODAY.com
Playing Time Key
The playing time percentage changes at the bottom of most news items correspond to BaseballHQ.com's Teamview pages. The percentages approximate changes in AB, IP and Saves in the following manner:
For batters, each 5% of PT% ~ 31 AB (100% total for each position = 618 AB)
For pitchers, each 3% of PT% ~ 44 IP (100% total for a team's entire pitching staff)
For relievers, each 5% of Svs ~ 2 saves (100% of a team's total = about 40 saves)
A complete explanation of BaseballHQ.com's playing time allocations can be found in the article "How the Projections are Created."
For more information about the terms used in this article, see our Glossary Primer.
Shopping Cart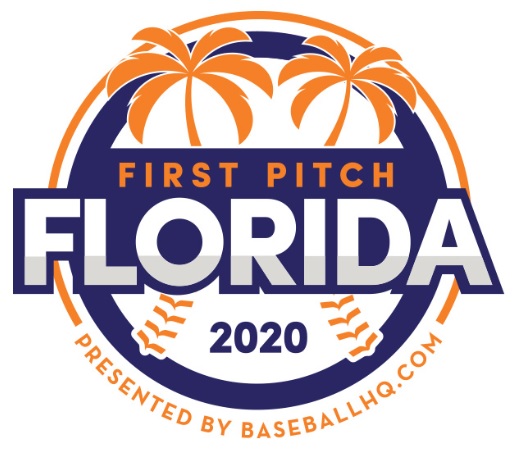 Inaugural Event!
February 28-March 1, 2020
St. Petersburg, FL
A few seats still left!