PLAYING TIME: Zobrist gets back-to-back SS starts
By Thomas Kephart
August 10th, 2012 11:05pm
AMERICAN LEAGUE
Zobrist gets first SS starts since 2009
Ben Zobrist (2B/OF, TAM) gained SS eligibility in one-game-eligibility formats August 9 by making his first SS start since 2009. Zobrist made a second SS start August 10, replacing slumping regular Elliot Johnson (SS, TAM), who is carrying a sub-.200 BA and sub-.500 OPS in 82 second-half AB. Johnson's season-long .225 xBA suggests his .248 BA is more likely to continue its descent than to climb.
Zobrist's position shift opened lineup space for both Jeff Keppinger (2B/3B, TAM) and Ryan Roberts (3B/2B, TAM). While initial media reports had TAM manager Joe Maddon indicating Zobrist's move was not permanent, it could endure if it boosts a lowly TAM offense ranking 13th among the AL's 14 teams in both OPS and scoring.
Often limited to a platoon role vs. LHP in previous seasons, RHB Keppinger's solid production (.791 OPS) has earned him expanded PT. While his .292 xBA does not fully support his .318 BA, Keppinger's elite 94% ct% and 1.21 Eye likely shield his BA from steep decline.
With a 67 PX, Roberts has proven unable to match his 123 PX of 2011. He maintains solid plate skills, including 81% ct% and 9% bb%, and has seen extensive PT since his late-July acquisition from ARI.
AL short takes
Scott Podsednik (OF, BOS) returned to the BOS lineup Friday, capping an unusual series of events. Podsednik declined a minor-league assignment and received his August 2 release from ARI after being acquired from BOS in a July deadline trade. He has re-signed with BOS, where he now replaces recently-demoted Ryan Kalish (OF, BOS) in a reserve role. Boosted by an unsustainable 44% hit rate, Podsednik posted a .387 BA in 62 first-half AB. His BA will likely converge toward his .285 xBA as he accumulates AB...
Updating an August 6 PT Today report, Brandon McCarthy (RHP, OAK) returned from the DL for his August 10 start. Sidelined since June 19 with shoulder soreness (his second 2012 DL stint), he has a 42%/8% PQS-DOM/DIS in 12 starts, spanning 78 IP. McCarthy fills the vacated rotation spot of A.J. Griffin (RHP, OAK), sidelined by right shoulder tightness...
NATIONAL LEAGUE
Garza injury further depletes CHC rotation
After missing several starts amid varying reports of his recent injury's severity, Matt Garza (RHP, CHC) has been placed on the 15-day and shut down indefinitely. The most recent DR. HQ column addressed his injury, suggesting he was unlikely to return in 2012. Garza's absence leaves a gap in a CHC rotation already depleted by trades.
Garza's initial replacement is Brooks Raley (LHP, CHC), recently profiled in Daily Callups. Raley lasted only four innings in his PQS-DISaster debut. Casey Coleman (RHP, CHC) an early-season bullpen mainstay before being demoted to Triple-A to return to a starting role, could be next to receive another rotation opportunity.
Other recent rotation additions have struggled also. Chris Volstad (RHP, CHC), back for a second rotation trial after his early-season demotion,posted a PQS-4 August 9. He now has a 45%/18% PQS-DOM/DIS, though his 37 BPV and 4.63 xERA continue to caution against rostering him in most formats.
Journeyman Justin Germano (RHP, CHC) posted a 96 BPV in 35 IP in 2010, though his 49 BPV and 4.38 xERA in 2007 (his only previous season with 20+ starts) are uninspiring. Germano's August 10 PQS-1 disaster suggests he needs to further establish himself before becoming worthy of fanalytic consideration. Look elsewhere for now.
Fiers' innings to be monitored
With 135 IP between Triple-A and MLB, Mike Fiers (RHP, MIL) has surpassed his 2011 previous professional high--126 IP. Fiers' innings reportedly will be monitored and limited, though no set IP maximum has been revealed. With 5.0 Cmd, 122 BPV and 3.38 xERA, 27-year-old rookie Fiers has been perhaps the biggest surprise among NL starting pitchers.
Shaun Marcum (RHP, MIL), on the DL since mid-June with elbow tightness, could be Fiers' eventual replacement. Marcum began a minor-league rehab assignment August 9, hurling three innings in a Class A Midwest League game. He displayed strong skills consistent with prior seasons, including 90 BPV and 3.77 xERA, before his injury.
NL short takes
Brian McCann (C, ATL) was out of the lineup for a second straight game Friday, after receiving an August 7 cortisone shot in his ailing right shoulder. He remains day-to-day. Backup David Ross (C, ATL) is his replacement. McCann's skills are consistent with those of previous seasons, but his depressed 24% hit rate has kept his .241 BA mired below his .269 xBA. Ross' 136 PX confirms his ample power, but his 66% ct% and .244 xBA suggest his BA liability increases as his PT grows...
Steven Strasburg's (RHP, WAS) 2012 workload is likely to be capped at 180 IP, according to recent media reports. Strasburg has been dominant, with a 160 BPV and 73%/14% PQS-DOM/DIS in his first full season after a September, 2011, return from Tommy John surgery. John Lannan (LHP, WAS), currently at Triple-A, is Strasburg's likely rotation replacement. Lannan has made two spot starts, which registered as PQS-3 and PQS-4, respectively...
Perennial prospect Fernando Martinez (OF, HOU) seems likely to get an extended PT opportunity after his recent callup from Triple-A, with J.D. Martinez (OF, HOU) demoted to Triple-A. Fernando Martinez has struggled in several previous MLB trials, though he has yet to reach 100 AB in any single season. His typical sub-80% contact skill has proven an impediment in previous trials. At 23, LHB Martinez seems to still have time to establish himself as a regular...
For more information about the terms used in this article, see our Glossary Primer.
Shopping Cart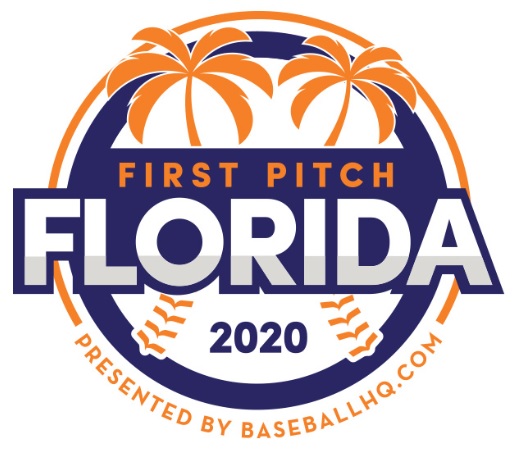 Inaugural Event!
February 28-March 1, 2020
St. Petersburg, FL
A few seats still left!