PLAYING TIME: Yankees sign Ibanez to DH
By Rob Carroll
February 22nd, 2012 12:01am
AMERICAN LEAGUE
Ibanez newest Yankee DH
The Yankees finally made official what seemed fait accompli for weeks when they inked Raul Ibanez (DH, NYY) to a one-year contract. Ibanez, who turns 40 in June, returns to the AL for the first time since 2008 to become the Yankees' primary DH.
Ibanez is a durable player who has had less than 500 AB only once in the past ten years. He's now expected to exploit the short right-field porch of Yankee Stadium (+43% LHB HR). Do his previous three years with PHI support those expectations?

Year      BA     vL     vR    OPS     Eye   GB%    PX    hr/f   BPV
====    ====   ====   ====   ====    ====   ===    ===   ====   ===
2009    .272   .285   .267   .897    0.47   43%    175    21%    95
2010    .275   .268   .277   .797    0.63   45%    113     9%    61 
2011    .245   .211   .256   .707    0.31   46%    123    13%    51

Ibanez's 2011 was marked by career lows in BA, OPS, Eye (by far) and BPV.
He's hitting the ball on the ground with greater frequency (lifetime around 42%).
Conversely, after career-best spikes in 2009, his PX and hr/f remained a tick over career norms in 2010 and 2011.
It's expected that Ibanez will get the large chunk of DH AB as the left-hander in a platoon situation. Against right-handers in 2011—in triple the number of AB than against left-handers—Ibanez socked 16 HR of his 20 HR and slugged .440 vs. .353.
Allowing Ibanez to focus on right-handers while limiting his OF play affords him the best chance to duplicate, if not exceed, his 2011 numbers in a stacked Yankees lineup. Andruw Jones (LF, NYY) figures to be the primary right-handed DH complement to Ibanez, although veterans Alex Rodriguez (3B, NYY) and Derek Jeter (SS, NYY) figure to take their turns there as well.
Oakland says, "Show me the Manny"
The A's have signed 19-year veteran Manny Ramirez (DH, OAK) to a minor-league contract. After a 1-for-17 start with Tampa in 2011, Ramirez announced his retirement rather than contest his second PED violation that had come to light at the conclusion of spring training.
Ramirez "unretired" in December and MLB reduced his Initial 100-game suspension by half. He won't be eligible to play before May 30. By then, the A's will have had two months to evaluate their existing DH/1B hodgepodge: Brandon Allen (DH, OAK), Chris Carter (1B, OAK) and Kila Ka'aihue (DH, 1B), who in 2011 hit a collective .189 with 8 HR in 301 AB. (By contrast, in 2010, Ramirez hit .298 with a .862 OPS in 256 AB.) The A's may also be hoping that Ramirez, a "professional hitter" above all else, will have a positive impact on their newest aspirant, Yoenis Cespedes (OF, OAK).
Should Ramirez play his way onto the 25-man roster, he'll be 40 when he appears in a game for the A's. That will be a date on which to create buzz, but it remains to be seen if he can approach being a difference maker for an offense that was ranked 12th in the AL in runs scored.
AL short takes
Chris Carpenter (RHP, BOS) was sent from the Cubs to the Red Sox as compensation for Chicago's poaching GM Theo Epstein from Boston in October. The converted reliever's fastball touched the high 90s during his 10-inning audition with CHC in 2011 (8 K, 7 BB). The acquisition coincided with Bobby Jenks' (RHP, BOS) placement on the 60-day DL with recurring back issues…
Mariners' manager Eric Wedge announced that Chone Figgins (3B, SEA) will be his leadoff hitter in 2012, supplanting Ichiro Suzuki (OF, SEA). The latter will be moved to the third slot after batting leadoff in all but 27 of his 1749 major league games. Both veterans are in need of a little career revival. In 2011, Figgins' flame was nearly extinguished (.243 OBP, 0.50 Eye, 18 BPV) while Ichiro suffered career lows in virtually every significant offensive category…
NATIONAL LEAGUE
Hudson's absence creates opportunities
In late November, Tim Hudson (RHP, ATL) gave in to what he had tried to avoid since the end of the 2011 season—having surgery to correct a herniated disc in his back. With the typical three-to-six month recovery/rehab timetable, Hudson is due to miss at least the first month of the 2012 campaign.
With Hudson the all-but-anointed #1 starter, his absence bumps the other Braves' SP up the ladder a notch and makes available two other spots. Based on 2011 results, Jair Jurrjens (RHP, ATL), Tommy Hanson (RHP, ATL), and Brandon Beachy (RHP, ATL) could each lay claim to the top of the rotation. There were some convincing late season performances to consider, but spring training could go a long way in deciding the #4 and #5 slots.

2011       IP    ERA    xERA    Ctl    Dom    Cmd     G/L/F     hr/9
====      ===   ====    ====    ===    ===    ===    ========    ===
*Minor    183   4.02    4.64    2.9    7.9    2.8    37/27/35    1.0
*Delgado  174   4.03    4.38    3.6    7.1    2.0    38/20/42    1.0
*Teheran  164   3.23    3.43    3.9    6.6    2.2    30/24/46    0.5
#Medlen   108   3.68    3.74    1.8    6.9    4.0    33/17/50    1.1

#2010 stats; missed 2011 with TJS
*Includes MLEs

Mike Minor (LHP, ATL) is the only LHP among the potential SP and was penciled in as the 5thstarter before Hudson's surgery. He excelled for the Braves in August (3-0, 3.02 xERA, 10.5 Dom) and followed up with a solid September despite coughing up 6 HR in 27 IP. Another year of maturity and experience should solidify Minor's #4 slot.
Randall Delgado (RHP, ATL) allowed only seven earned runs in five September starts despite a 4.3 Dom and 1.1 Cmd (4.89 xERA), perhaps suggesting that the results eclipsed his skills. The Braves believe he draws comparisons with Jurrjens, with Delgado having a tad less control and a little more velocity.
Julio Teheran's (RHP, ATL) age (20) matched his number of IP for Atlanta in 2011. The results weren't overwhelming (5.17 xERA, 1.8 hr/9), but his Triple-A International League performance was eye-popping: 15 wins, 2.55 ERA, 1.18 WHIP. While his age and experience likely point to more time spent in the minors, Teheran will be one of the most watched arms at Braves camp this spring.
Kris Medlen (RHP, ATL) made a token return in September 2011 after missing the bulk of the season following Tommy John surgery. He will be some 20 months removed from the surgery by Opening Day, and his pre-surgery skill set makes him an intriguing option if he can reclaim those skills. If he progresses well this spring, he may be the leader to grab Hudson's spot while the Braves allow Delgado and Teheran to hone their crafts and manage their workload by starting the year in Triple-A.
NL short takes
Javy Guerra (RHP, LA) already has manager Don Mattingly's vote to open 2012 as the Dodgers' closer. Guerra converted 21 of 23 save opportunities in 2011 (2.31 ERA, 1.18 WHIP) despite middling peripherals (3.82 xERA, 2.1 Cmd). He'll need to conjure up more of those same results if he is to rebuff Kenley Jansen (RHP, LA) and the imprint of his otherworldly second half (0.67 ERA/1.58 xERA, 17.5 Dom)…
Eleven years and seven teams after last pitching for the Reds in 1999, Brett Tomko (RHP, CIN) has returned to Cincinnati on a minor league contract. He missed all of 2010 with nerve damage in his arm, but resurfaced in the Texas organization in 2011, displaying durability by logging 108 IP in Triple-A (18 starts). For the Rangers, he showed surprising 7.1 Dom in 18 IP, encouraging news for a 38-year-old trying to win a roster spot...
For more information about the terms used in this article, see our Glossary Primer.
Shopping Cart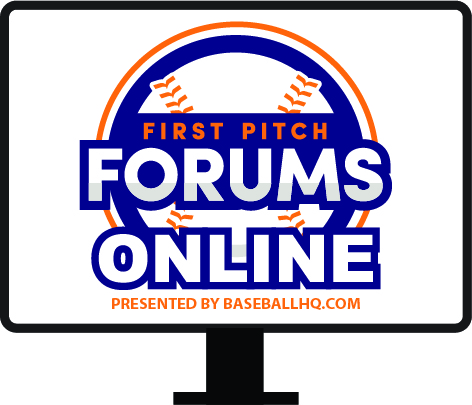 Our virtual First Pitch Forum returns!
Three online-only events: March 5, 11, 17
Join us live, or watch when you want
Just $19!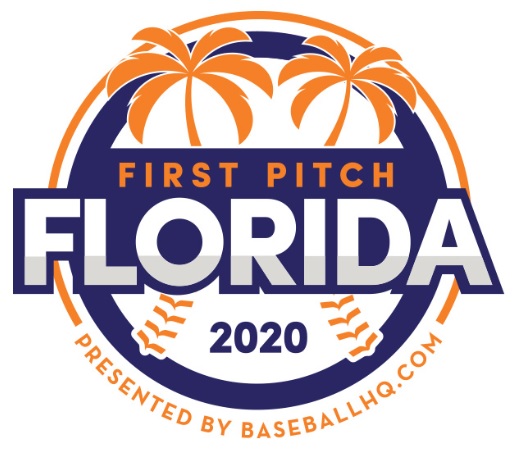 Inaugural Event!
February 28-March 1, 2020
St. Petersburg, FL
A few seats still left!