PLAYING TIME TOMORROW: AL East—Teixeira's "trust issues"
By Kristopher Olson

@KO_Reporter
March 30th, 2014 11:03pm
According to local press reports, Mark Teixeira (1B, NYY) is having "trust issues" with his surgically repaired right wrist, issues that manifested themselves in Teixeira's 3-for-35 spring performance. A notoriously slow starter, Teixeira seems ill-positioned to shake that reputation this year. Perhaps the best approach is to steer clear for now and take a chance that Teixeira can pick up the pace as he puts more distance between himself and the surgery, though there are no guarantees this will not be a season-long concern (see "F" health grade).
Where the Yankees would turn if Teixeira cannot answer the bell is not entirely clear. The team opted to keep a couple of unheralded bench players in Yangervis Solarte (3B, NYY) and Dean Anna (2B, NYY), who were discussed in this space here and here. Teixeira's struggles to regain his health could be yet another avenue by which New York's infield reserves could see an unexpected pocket of playing time, with Kelly Johnson (3B, NYY) moving across the diamond to man 1B. As was discussed, neither is likely to overwhelm with counting stats, but nor should either do any harm to a team's batting average.
How is C.C. Sabathia (LHP, NYY) adjusting to life with less velocity? Just fine, thank you. Sabathia close spring training with a streak of 16 scoreless innings across three appearances with a 12/1 K/BB. In all, Sabathia pitched 21 innings, yielding 3 ER. Yes, it's only spring, but it reinforces the belief that Sabathia might be a good discount buy, given that last year's sub-par numbers had an element of misfortune (3.87 xERA).
This week brought both good news and bad news for the immediate value of Jonathan Schoop (2B, BAL).
The good news, of course, is that Schoop has secured an Opening Day roster spot after opening eyes with his bat this spring (15-for-39, 2 HR, 5 doubles). Schoop's presence on the roster has squeezed out the likes of Alexi Casilla (2B, BAL) and Jemile Weeks (2B, BAL), each of whom might have been a source of cheap speed, had they been able to break camp with the team.
In the near term, Schoop should play plenty while Ryan Flaherty (2B/3B, BAL) fills in at third base for Manny Machado (3B, BAL). But the late-spring acquisition of Steve Lombardozzi (2B, BAL), a player more suited to slide into a utility role once Machado is healthy, may well mean that Schoop is eventually ticketed for more seasoning (and less service-time tolling), provided Flaherty does enough to merit a continued presence in the lineup. So far, so good on that front, as Flaherty handled the bat quite well in his own right this spring (15-for-51, 2 HR, 6 doubles). In fact, drafters may to play up the uncertainty around the playing-time situation to acquire Flaherty on the cheap.
"Could he evolve into a closer?" That's the question MASN Orioles beat writer Roch Kubatko asks about… Zach Britton (LHP, BAL)? Kubatko noted Britton's increased velocity and spring short-stint usage to conclude the team will use him as a "late-inning weapon." How likely is that "weapon" to be effective?
Well, Britton does have a ground-ball rate that is the envy of his back-end-of-the-bullpen cohorts. And the very early returns (11 K in 10 2/3 spring innings) are that the added velocity and shorter outings may help boost Britton's Dom. Britton still, however, may need to work on his control to avoid being his own worst enemy, and of course his left-handedness may work against him.
Bottom line: There's likely insufficient evidence to conclude that the saves will start rolling in for Britton at some point, but his effectiveness is at least worth monitoring. Stranger things…
While the hamstring injury of Shane Victorino (OF, BOS) may well spare him an Opening Day roster spot, Jackie Bradley Jr. (OF, BOS) is in a shakier situation than a year ago at this time, a remarkable statement given the free-agent departure of Jacoby Ellsbury (OF, NYY).
Having Bradley slide seamlessly into CF and Ellsbury's former slot atop the Red Sox lineup had been perhaps the most likely scenario. But there were others. Many theorized that Victorino, a center fielder with the Phillies, had been inked to a three-year deal that would see him slide back over to CF if Ellsbury left. The team now, however, is reportedly loathe to move Victorino, having enjoyed his defense in what is a challenging right field in Fenway Park. Instead, Daniel Nava (OF, BOS) is expected to spell Grady Sizemore (OF, BOS) when Sizemore needs a day off to keep him healthy.
The other ways the Red Sox can cover CF offer Bradley few guarantees of playing time. For now, his first-rate defense makes him a useful reserve and RF fill-in. But in the bigger picture, there is at least one player nipping at his heels.
Bryce Brentz (OF, BOS) shook off a dismal showing in the Dominican Winter League (6-for-57, 1 HR) to turn some heads in spring training (9-for-25, 3 HR). Brentz could stand to strike out less, but his contact rate appears to be headed in the right direction (71% in 2012, primarily at AA-Portland; 74% in 2013, mostly at AAA-Pawtucket).
If Bradley cannot find a way to bring the strong on-base skills he has exhibited in the minors to complement his exemplary glove in the majors, he risks being passed by Brentz, particularly if there is a longer-term opening at a corner OF spot and perhaps even if Sizemore goes down, as many expect is inevitable, given the other ways the team can cover CF.
Just how secure is the closer role of Grant Balfour (RHP, TAM)? By all public declarations, the answer is "quite secure;" however, there are little bits and pieces that hint otherwise. First, of course, there was whatever the Orioles saw in Balfour's medical evaluation that caused them to walk away. Then, there was the "dead-arm period" Balfour experienced in early March, which led to back-to-back rough outings (1 1/3 IP, 5 ER, 5 H) and a week off.
Balfour closed out the spring with four straight scoreless appearances, allaying concerns to some degree. Given Balfour's track record, he has certainly earned a little bit of leeway with a slip up or minor ailment. However, it would be a easier to brush off worries about Balfour if the Rays did not have such strong alternatives, led by the experienced Heath Bell (RHP, TAM), Joel Peralta (RHP, TAM), who has earned manager Joe Maddon's trust and has filled in occasionally over the past few years; and Jake McGee (LHP, TAM), who boasts the best skills in the bullpen. And while Juan Oviedo's (RHP, TAM) late arrival to camp precluded his inclusion on the Opening Day roster, his eventual addition will give the team yet another pitcher with closing experience.
Should Balfour be avoided? Hardly. But such concerns should maybe be used to break a tie if deciding between Balfour and another similarly skilled stopper.
One last preseason plug for Brandon Guyer (OF, TAM), to amplify the write-up of Playing Time Today analyst Matt Dodge. As was mentioned here back in February, Guyer is an efficient base stealer, and, while it's hard to predict sometimes what manager Joe Maddon will do, Guyer's playing time against LHP should be reasonably assured. He may platoon with David DeJesus (OF, TAM), as Dodge mentioned, but even if not, there should be playing time regardless, as Matt Joyce (DH, TAM) is likely to sit against southpaws.
Guyer may also be one injury to one of four players — DeJesus, Joyce, Wil Myers (OF, TAM) or Desmond Jennings (OF, TAM)—from a steady run of playing time. While the Rays could always shift Ben Zobrist (2B, TAM) back into the outfield, they have been less inclined to have him do that as the years have gone on, and Zobrist logged no time in the outfield this spring.
The Rays have other players with some outfield experience, like Sean Rodriguez (2B, TAM) and Logan Forsythe (3B, TAM), but Guyer would seem to be the first choice to fill in during an extended absence by a starter, provided he maintains a semblance of the offensive performance he displayed in the spring (13-for-43, HR, 3 2B). While Guyer is initially slated to face LHP, it is perhaps notable that he did not have pronounced splits at AAA-Durham last year (.319/.396/.426 in 92 ABs vs. LHP; .294/.366/.469 in 262 AB vs. RHP). Given that upside, he's an ideal $1 fifth outfielder in an AL-only league.
The situation of Blue Jays closer Casey Janssen (RHP, TOR) is more dicey than the one facing his Tampa Bay counterpart, Grant Balfour. His "minor" shoulder soreness delayed his first spring appearance until March 24. Though he pitched in back-to-back games March 27 and 28 and was deemed "ready to go," Janssen was less than sharp in the second of those outings (1 IP, 1 ER, 2 H) and the team placed him on the 15-day DL on Sunday.
If one knew Sergio Santos (RHP, TOR) would remain healthy enough to post skills on the order of those he posted in his 30-save 2011 season with the White Sox and in 26 IP last year, he would qualify as the no-doubt replacement . That, of course, is a big "if."
Others who could potentially fill in include 2013 All-Stars Steve Delabar (RHP, TOR) and Brett Cecil (LHP, TOR), each of whom had a strong springs, with 13 scoreless innings and 16 K between them.
For more information about the terms used in this article, see our Glossary Primer.
Shopping Cart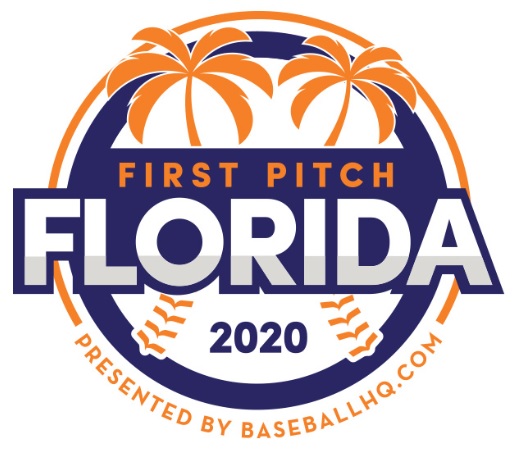 Inaugural Event!
February 28-March 1, 2020
St. Petersburg, FL
A few seats still left!