PLAYING TIME: Suzuki switches leagues
By Thomas Kephart
August 3rd, 2012 11:05pm
NATIONAL LEAGUE
Suzuki traded to Washington
Washington traded a minor-league catcher to OAK for veteran Kurt Suzuki (C, WAS) to bolster a catching corps decimated by injury. Suzuki is having the least productive season of his career, batting .218 with a .530 OPS. His 0.17 Eye suggests his once-solid plate skills have collapsed, while his .211 xBA says his lowly BA is merited. Suzuki entered 2012 off three straight seasons with 13-15 HR, but with a 57 PX and only one HR in 262 AB, his power has ebbed.
Suzuki will share PT with Jesus Flores (C, WAS), pressed into regular duty after WAS lost starting catcher Wilson Ramos (C, WAS) for the season with a torn knee ligament in May. Flores entered July batting .252, with .249 xBA and 93 PX, but has faded recently. He has a .159 BA, with 16 PX and .164 xBA, since June 30. A hot NL start could ensure Suzuki the bulk of the PT.
Rookie Jhonathan Solano (C, WAS), Flores' backup since his May callup, is on the 15-day DL with an oblique strain. Solano's replacement, fellow rookie Sandy Leon (C, WAS), is a likely roster casualty after Suzuki's acquisition. Solano is also likely to return to the minor leagues upon activation.
Blanton traded to LA
PHI continued to unload payroll Friday, trading starter Joe Blanton (RHP, LA) to LA for a player to be named or cash considerations. Kyle Kendrick (RHP, PHI) rejoins the rotation as Blanton's replacement. Kendrick had already made 13 starts as an injury replacement, and might be in the rotation for the balance of the season. He has a 46%/31% PQS-DOM/DIS, with marginal skills, including 42 BPV and 4.53 xERA. His fanalytic relevance is limited to only the deepest formats.
Blanton is displaying exemplary skills, yet pedestrian results. He has been hampered by a lofty 16% hr/f, resulting in an elevated 1.5 hr/9. His 129 BPV and 3.36 xERA suggest his 4.59 ERA eventually will improve. His ability to close his canyonesque ERA/xERA gap should be enhanced by the move from a PHI venue friendly to LHB (+9% LHB HR), to an LA ballpark that inhibits scoring (-9% runs). Blanton's fanalytic appeal is heightened by the trade, marking him a worthy investment in virtually all formats.
Blanton replaces rookie Stephen Fife (RHP, LA) in the LA rotation. Fife showed unworthy skills in his three starts, with 7 K/9 BB, -36 BPV and 5.33 xERA. Ted Lilly (LHP, LA), out since May 23 due to shoulder inflammation, recently began a minor-league rehab assignment with a late-August return expected. The identity of the eventual odd man out of the LA rotation upon Lillly's return is unknown at this time.
Berkman returns to DL
Lance Berkman (1B, STL) returned to the 15-day DL with right knee inflammation only three weeks after returning from a two-month DL stint recovering from knee surgery. He was limited to 33 AB, starting only eight games, during that three-week window. Berkman's value for the remainder of 2012 is increasingly doubtful.
Allen Craig (1B/OF, STL), already playing virtually full-time while rotating among various corner positions, becomes the primary 1B in Berkman's absence. Craig is posting a breakout season, with a .295 BA, 15 HR and .919 OPS, despite missing all of April and the latter half of May with injuries.
Matt Carpenter (1B/OF, STL) likely will see occasional 1B starts. Carpenter has benefited from a 35% hit rate, aiding his .291 BA, unsupported by his .263 xBA. His 122 PX/117 Spd mix has appeal, but his PT has been limited to a reserve role.
NL short takes
Giancarlo Stanton (OF, MIA) went 2-for-4, including a HR, in the first game of his injury rehab assignment in the High-A Florida State League. He is expected to return to play August 6, provided he incurs no setback during his rehab assignment as he returns from July knee surgery. His return likely means reduced PT for replacements Bryan Petersen (OF, MIA) and Austin Kearns (OF, MIA), platoon partners in Stanton's absence. Stanton was displaying contact skill growth, with a career high 72% ct%, before being sidelined ...
Rafael Furcal (SS, STL), sidelined the previous five games with back soreness, returned to action Friday, relegating replacements Tyler Greene (SS/2B, STL) and Daniel Descalso (IF, STL) to reserve roles. Furcal has struggled since opening the season with a .300+ BA through May. His BA and xBA have been crippled by a post-May power outage, with his June 22 PX and July 18 PX contributing to his June .176 BA and .233 xBA, and July .247 BA and .243 xBA, respectively. While Furcal's power is below average, his April 84 PX and May 74 PX reveal more authoritative contact in the season's early portion ...
AMERICAN LEAGUE
OAK roster shakeup
OAK made several potentially consequential moves Friday. OAK recalled recently demoted Derek Norris (C, OAK) Friday after trading Kurt Suzuki to WAS. Norris will split time with recently acquired George Kottaras (C, OAK). OAK also recalled perennial power prospect Michael Taylor (OF, OAK) as Seth Smith (DH/OF, OAK) went to the 15-day DL with a left hamstring strain. LHB Smith had been platooning with Jonny Gomes (OF/DH, OAK) at DH, with each receiving occasional OF starts. Gomes is likely to absorb additional PT with Smith sidelined, though RHB Taylor might also join the DH mix.
Some media reports suggested RHB rookie Norris is likely to become the regular catcher, with LHB Kottaras in reserve, though a platoon is an alternative possibility. Kottaras has displayed above-average power, with three straight 120+ PX seasons in 2009-11. He also has shown a patient plate approach, with a current 25% bb%, and double-digit bb% in 2009-10. Norris' power has been cited in previous assessments on his Playerlink page as his primary attribute, but his 79 PX indicates his power has yet to emerge in his 77 AB since his initial June callup.
AL short takes
Andy Dirks (OF/DH, DET) returned to the lineup Friday in RF after missing more than two months with right Achilles' tendinitis. Dirks compiled a .328 BA, with .297 xBA, while showing above-average power and speed, with a 110 PX/116 Spd mix, in 134 AB before going to the DL. Dirks' return ensures a PT battle among LHB Dirks, RHB Delmon Young (OF/DH, DET), switch-hitter Quintin Berry (OF, DET), and LHB Brennan Boesch (OF, DET) for the corner OF and DH positions. Berry and Dirks provide more speed and better defense, Young and Boesch the more proven production, so stay tuned as the hot hands could see the PT ...
CLE designated Johnny Damon (OF, CLE) for assignment, with Ezequiel Carrera (OF, CLE) recalled from Triple-A as his replacement. Damon's career low .248 xBA and 59 PX suggest his productive years are behind him. Carrera had spent the season to date in Triple-A, but received extensive PT in 2011. He displayed above-average 124 Spd in 202 AB, with virtually no power, reflected in his 49 PX. His 55% GB%, 7% bb% and 83% ct% suggest an aggressive slap-hitting approach. While he got Friday's start vs.an opposing RHP, it is as yet unclear whether Carrera will platoon with RHB Shelley Duncan (OF/DH, CLE), or be given a full-time opportunity ...
Franklin Morales (LHP, BOS) will take Josh Beckett's (RHP, BOS) scheduled August 5 rotation turn. Beckett recently has been bothered by back soreness. He missed about three weeks on the DL with shoulder inflammation in June, and has struggled with control since his return, with 3.7 Ctl in July. Morales has a 60%/20% PQS-DOM/DIS in five previous starts as a spot starter/injury replacement. Morales had 31 K/8 BB in 26.1 IP in those five starts. He has an overall 102 BPV and 3.64 xERA in 57 IP ...
For more information about the terms used in this article, see our Glossary Primer.
Shopping Cart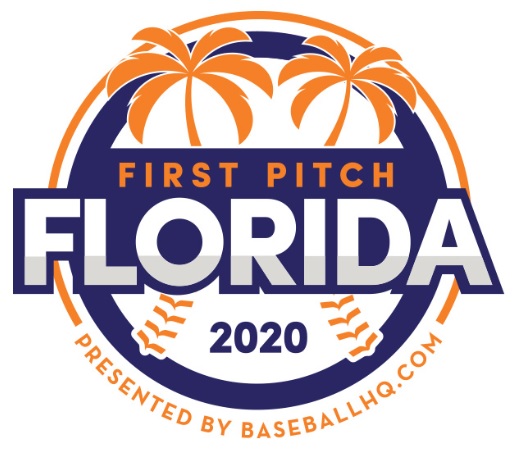 Inaugural Event!
February 28-March 1, 2020
St. Petersburg, FL
A few seats still left!