PLAYING TIME: Ruiz on the mend
By Brent Hershey

@BrentHQ
August 2nd, 2012 11:05pm
NATIONAL LEAGUE
Ruiz foot injury keeps Kratz on roster
Carlos Ruiz (C, PHI) has been battling a case of plantar fasciitis, which has been bothering him for several weeks and kept him out of Wednesday's contest. It's a day-to-day thing, according to manager Charlie Manuel, but with the Phillies out of the race for playoff spot, Ruiz may rest more down the stretch than usual. Ruiz did return to the lineup on Thursday.
Ruiz has been one of the feel-good stories on an otherwise lavishly underperforming Phillies team in 2012. Career-high hit and hr/f rates have led to a .340 BA and 14 HR, though his improvements have not been all luck, as he's maintained a good plate approach and has improved his line-drive contact.
His injury has opened up a bit more playing time for Erik Kratz (C, PHI), a 32-year-old who's making the most it: 3 HR and 6 RBI in an 8-for-22 start. He has a bit of RH pop, but faces an uncertain future once Ruiz heals, as veteran Brian Schneider is the veteran back-up. For now, Kratz can safely be ignored.
Gibson admits Young/Parra CF platoon
Manager Kirk Gibson confirmed what many close watchers of the Diamondbacks already knew: that Chris Young (OF, ARI) and Gerardo Parra (OF, ARI) are in a platoon, as Parra has started six of the last nine games against RHP. Young, of course, is the incumbent, but his lofty strikeout total (75% ct% for the third straight season) is catching up with him: .218 BA, just 6 SB. One wonders if an early-season shoulder injury is playing a part, though his metrics are not that different from previous seasons'.
Parra, squeezed out of a job after the offseason acquisition of Jason Kubel (OF, ARI), has just continued to hit in 2012: .284 with six HR and 23 SB in 264 AB. His totals are similar to 2012's in far more plate appearances (.292, eight HR, 15 SB in 445 AB). Gibson noted that Parra won't play against all RHP, but expect about a 50/50 timeshare for the foreseeable future.
NL short takes
With the trades of Ryan Dempster and Paul Maholm, the Cubs have shifted to salvage mode in the rotation, and will toss both Justin Germano (RHP, CHC) and Chris Volstad (RHP, CHC) into starting assignments over the weekend. Germano, 29, pitched okay in Monday's start. He limited hits and had and excellent 5.5 Cmd at Triple-A Pawtucket earlier this season, before his trade to Chicago. Volstad's struggles have been well-documented; regression in both Ctl and Dom have been at the core of his awful year. Neither is worthy of a spot right now ...
Devin Mesoraco (C, CIN) was placed on the 7-day concussion DL and was given a three-game suspension for bumping an umpire (though it's currently under appeal). Mesoraco's rookie bat has been slow to develop, though he did take a step forward in July (.753 OPS, 87% ct%). Still plenty of promise here, but might be a year or two away. Dioner Navarro (C, CIN) was called up to replace him; Navarro is still just 28, but hasn't hit at the MLB level for four seasons. Expect Ryan Hanigan (C, CIN) to get most AB in the short-term and continue his patented great-approach (0.93 Eye), minimal-production (.699 OPS) way ...
Alex White (RHP, COL) gets another shot at the Rockies' rotation, as he was called up to start on Thursday. He continues to find success in Triple-A, as his latest numbers there in 2012 (3.71 ERA, 1.9 Cmd) show some mild potential. But this last hump is the toughest, and he'll need to continue to focus on ground-balls (55% in MLB in 2012) to let his crazy 22% hr/f normalize. At 23 years old, there's still some upside ...
AMERICAN LEAGUE
Olt recalled
The Rangers called up prospect Mike Olt (3B/1B, TEX) late Wednesday night, and the 23-year-old was in the starting lineup playing first base on Thursday. Olt is one of the top power-hitting prospects in the high minors, and his detailed profile can be found in our Daily Call-Ups column.
Texas management says that the right-handed hitting Olt will start out playing against LHP, likely filling in at 1B and DH and giving 3B Adrian Beltre a day off once in a while. He also has briefly dabbled in the OF this season. Without a significant role to move into, Olt would seem to take only a bit of playing time away from a number of players—Michael Young (1B/DH, TEX) and Craig Gentry (OF, TEX), among others—rather than a big chunk of PT from any one player. Assuming he can make the AA-majors transition, Olt provides a lineup upgrade for the Rangers, but one who's cost is spread out among a number of teammates. Olt remains a great future potential, regardless of his current positional fuzziness.
Straily to debut Friday
One of the surprise stories in the minors this season has been the rise of Dan Straily (RHP, OAK). Straily has led the minors in strikeouts in 2012 and was recalled by the A's on Thursday, in time for his MLB debut on Friday. Check our Daily Call-Ups column for a complete scouting report.
Straily bumps Travis Blackley (LHP, OAK) to bullpen for now. The 29-year-old Blackley has appeared in 18 games (10 starts) and held his own in his first extended stint in the majors (3.98 xERA, 71 BPV). Unfortunately, he lacks a true plus skill—GLF is only average, and a sub-6.0 Dom (5.7) limit his upside. Maybe he's improved enough to help out in an MLB bullpen, but he has little fanalytic value.
Nava to DL, Kalish to see more action
The Red Sox placed Daniel Nava (OF, BOS) on the 15-day DL with a left wrist injury on Wednesday. Given his woeful July (.133/.235/.217, though with a 15% h%), one wonders if the wrist had been bothering him for a while, though his playing time had diminished with the mid-month returns of Carl Crawford and Jacoby Ellsbury. If healthy, Nava can be a marginal contributor, though not quite at the pace of his May/June outburst.
Ryan Kalish (OF, BOS) was activated earlier this week, and the 24-year-old could garner additional chances in right field. He continued to show his developing power/speed combo from the left-hand side in several minor-league assignments this season (five HR, seven SB in less than 100 AB) as he rehabbed an offseason shoulder surgery. It's not out of the question that Kalish and Cody Ross (OF, BOS) become a RF platoon during the season's final two months.
AL short takes
Nearly lost in the trade deadline hoopla was the news that Neftali Feliz (RHP, TEX) required Tommy John surgery and will be lost for the next 12 months. Far too early to tell at this point what his role will be once he gets back on the mound, but his familiarity with relief work and the timing of the surgery probably precludes any significant contributions from him until 2014 at the earliest ...
Joba Chamberlain (RHP, NYY) was activated this week; he had spent the past calendar year on the DL, first with Tommy John surgery, and then with a major ankle injury he sustained in spring training. Chamberlain was rusty in his 2012 MLB debut, but had whizzed through three rehab appearances (9.1 IP, 1 ER, 10 K, 1 BB), giving hope again for a significant role for the Yankees at some point in the future. He'll be eased back into high-leverage situations, but his arm and Dom history makes him at least an interesting speculation play for 2013 ...
The Indians designated Derek Lowe (RHP, CLE) for assignment on Wednesday, clearing space for Thursday starter Corey Kluber (RHP, CLE, who is profiled in today's Daily Call-Ups column. The Lowe gamble by the Indians—bringing him in from ATL in an off-season trade—did not pay off; he had his worst season of his career (5.52 ERA, 3.1 Dom, 2 BPV). But that won't likely stop another team from taking a shot; just don't let him near your roster ...
For more information about the terms used in this article, see our Glossary Primer.
Shopping Cart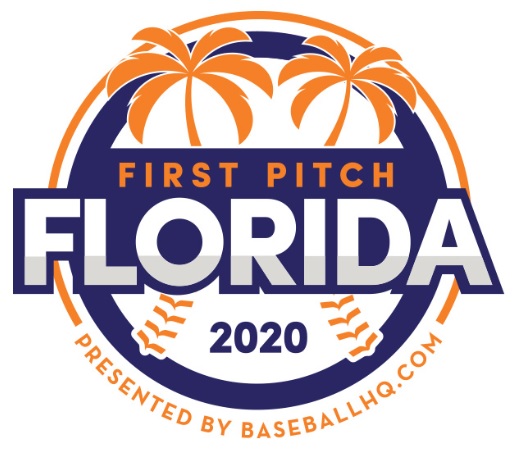 Inaugural Event!
February 28-March 1, 2020
St. Petersburg, FL
A few seats still left!