PLAYING TIME: Returnees boost CIN lineup
By Thomas Kephart
August 6th, 2012 11:05pm
NATIONAL LEAGUE
Phillips returns, with Votto returning soon
Brandon Phillips (2B, CIN) returned to action Monday after missing five games with a left calf strain. Phillips had been swinging a hot stick for two months before the injury, with similar numbers in June and July. He batted .311 with an .830 OPS in June, while his July stats included .317 BA and .828 OPS. His June .300 xBA and July .315 xBA supported his production. Replacements Miguel Cairo (IF, CIN) and Wilson Valdez (2B/SS, CIN) return to reserve roles after splitting time during Phillips' absence.
Joey Votto's (1B, CIN) forthcoming return will provide the CIN lineup an additional boost. On the DL for three weeks due to a torn left meniscus and resultant knee surgery, Votto recently began taking batting practice and pre-game fielding drills, and is reportedly now running nearly at full speed. He reportedly could return during the team's current seven-game road trip.
Votto's .342 BA and 1.066 OPS rank among NL leaders, while his .462 OBP tops the league by a wide margin. His return could have positive ripple effects for other CIN hitters, potentially enhancing the RBI of those CIN hitters batting behind him, and the Runs totals of those batting ahead of him in the lineup. Phillips, Jay Bruce (OF, CIN), Drew Stubbs (OF, CIN) and Ryan Ludwick (OF, CIN) appear the prime beneficiaries.
Votto's return will mean reduced PT for 1B replacement Todd Frazier (3B/1B, CIN) and Scott Rolen (3B, CIN). The pair will resume sharing 3B time, with the PT advantage likely accruing to Rolen so long as he remains both healthy and productive. Rolen's lengthy injury history makes him risk-laden, and any recurring ailment to his often balky surgically-repaired left shoulder could provide Frazier the PT edge.
Both Rolen and Frazier are hitting well in the second half. Rolen has a .333/.429/.515 second-half line, with rookie Frazier at .279/.318/.510. Rolen's second-half 14% bb% and 80% ct% offer the better plate skills, though his league-average power pales in comparison to Frazier's second-half 140 PX and season-long 165 PX.
Segura's time arrives with Izturis claimed by WAS
WAS claimed Cesar Izturis (SS, WAS) after MIL waived him to clear SS for recently acquired prospect Jean Segura (SS, MIL), promoted from Double-A to the starting SS role. Segura, previously profiled in the Callups section, had a July cup-of-coffee with LAA before his acquisition by MIL as a prime ingredient of its return for ace starting pitcher Zack Greinke.
Segura's callup suggests MIL's seemingly revolving SS door might have rested, turned toward its future. MIL had used Izturis and early-season waiver claim Cody Ransom (SS/3B, MIL) at SS since losing regular Alex Gonzalez (SS, MIL) to a season-ending torn ACL and May knee surgery. Ransom stays with MIL in a reserve role, with his PT likely reduced.
Izturis also returns to a middle-infield backup role befitting his limited offensive capabilities. He is likely to see occasional SS starts and might be used as a late-inning defensive replacement while starter Ian Desmond (SS, WAS), expected to return later in August, remains sidelined with a torn oblique. Izturis' .288 xBA suggests his .235 BA has been undermined by a depressed 24% hit rate. His contact-oriented slap-hitting style features 92% ct% and 55% GB rate, though he is devoid of power, with a 57 PX. WAS disabled Mark DeRosa (IF/OF, WAS) to clear roster space for Izturis.
Nelson returns with Helton out for season
COL's lineup lost one player to injury, just as another returned from a lengthy absence. Todd Helton (1B, COL) underwent season-ending surgery Monday to repair a torn right hip labrum. Recent callup Matt McBride (1B, COL), profiled in Daily Callups, got the initial 1B start as Helton's replacement. It is as yet unclear whether RHB McBride will get the bulk of PT until Michael Cuddyer (OF/1B, COL) returns later in August from an oblique strain, as he could be limited to starts vs. LHP. Veteran Jason Giambi (1B, COL) is an option vs. RHP, though switch-hitter Jonathan Herrera (2B, COL), or LHB D.J. LeMahieu (2B, COL) could see 2B PT vs. RHP, with others shifting positions.
Chris Nelson (2B/3B, COL) started at 2B in his return from the DL after missing three weeks recovering from an irregular heartbeat. Nelson batted .325, with a .963 OPS and five HR in June, though his bat stalled shortly before his July heart diagnosis. Nelson played primarily 3B earlier in the season, and could see PT there.
Jordan Pacheco (3B/1B, COL), has been the primary 3B in Nelson's absence, though he could see 1B PT as well. Pacheco lacks pop, but his line-drive stroke (29% LD%) and contact skill (89% ct%) have produced a .307 BA, with .291 xBA. Nelson and Pacheco are likely assured regular short-term PT regardless of the PT distribution among the others.
NL short takes
RHB Jerry Sands (OF/1B, LA) got the RF start Monday vs.an opposing southpaw in his first game after being recalled from Triple-A. Sands has struggled making contact in his multiple previous MLB trials. He showed a 74% ct in 198 AB in 2011, though his 118 PX displayed above-average power. He went 4-for-20 in an earlier 2012 sample. LA designated Tony Gwynn for assignment to make room for Sands ...
SF added to its LHP bullpen complement by claiming Jose Mijares (LHP, SF) from waivers. He brings a 3.88 xERA and 84 BPV, with 37 K/13 BB, in 39 IP from KC. A middle reliever likely to be used frequently in a lefty-specialist role, Mijares has virtually no fanalytic value ...
AMERICAN LEAGUE
AL short takes
Erick Aybar (SS, LAA) returned to play Monday, activated from the 15-day DL. Aybar was surging from a miserable opening two months before being sidelined by a late-July toe fracture. His month-by-month xBA (.221, .251, .280, .313) and BPV (-4, 21, 66, 110) tell the story of his season. Aybar's return sends replacement Maicer Izturis (SS/3B/2B, LA) back to his customary utility role ...

Chris Sale (LHP, CHW) started Monday after skipping a start due to a "dead arm." Sale's return coincided with John Danks (LHP, CHW) having season-ending arthroscopic shoulder surgery, one day after Francisco Liriano (LHP, CHW) left his August 5 start after five innings with a right quad contusion. CHW currently has six starters, so should easily adjust if Liriano is forced to miss a start. Converted reliever Sale's workload bears watching, as his 124-IP total entering Monday's outing was 50 innings more than his previous career high ...
For more information about the terms used in this article, see our Glossary Primer.
Shopping Cart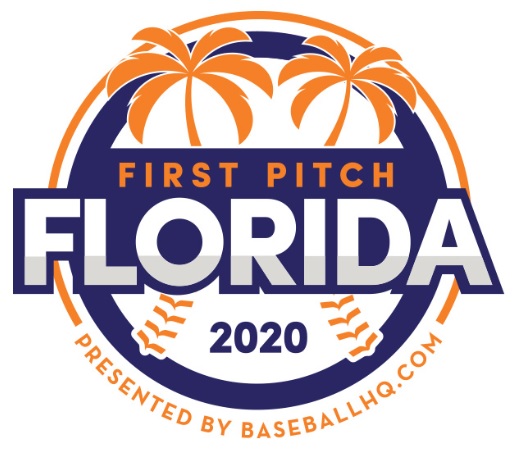 Inaugural Event!
February 28-March 1, 2020
St. Petersburg, FL
A few seats still left!