PLAYING TIME: Pestano could get shot to close
By Matt Gelfand

@MattBHQ
February 27th, 2012 12:01am
AMERICAN LEAGUE
Oblique injury sidelines Perez, will Pestano take advantage?
A left oblique strain will sideline Indians closer Chris Perez (RHP, CLE) for at least the next 4-6 weeks, leaving his Opening Day status in question. It's no secret that, despite a 36-save season, Perez's peripherals dropped to alarming levels in 2011. He fanned just 39 batters in 60 IP—a pedestrian 5.9 Dom—and his xERA (4.73) suffered accordingly. He's been lucky in recent years (24% H% in both 2010 and 2011), but he'll no longer be able to skate by with such a middling Dom, especially with a FB% that has ballooned to 50%.
An impressive spring training from heralded setup man Vinnie Pestano (RHP, CLE) may be all it takes to convince manager Manny Acta to deploy a committee regardless of Perez's health. Pestano's 12.2 Dom places him in elite company, while a 2.32/2.73 ERA/xERA proves that his skills are legitimate. The only caveat was a .280 BAA against left-handed hitters, but it's just a minor blemish on an overall impressive body of work. Given Perez's iffy health and projected volatility, one player shouldn't be drafted without the other.
Sizemore's injury creates PT opportunities in CLE
The Indians recently shut down outfielder Grady Sizemore (OF, CLE) after he suffered a back injury during fielding drills. This places the rehab for his surgically repaired knee on hold, and he's expected to start the season on the disabled list. Sizemore's base skills dropped off precipitously over the past two seasons, although power remained— he posted 10 HRs and a career-best 157 PX in 268 ABs in 2011. While it's promising that Sizemore's current issue isn't knee-related, it may be advisable to take a wait-and-see approach until he proves he can remain healthy.
Sizemore's absence means Michael Brantley (OF, CLE) will likely shift over to CF, leaving an opening in LF. Manager Manny Acta has a long list of replacements currently on the roster, although the leading candidates would figure to be 2011 holdovers Shelley Duncan (OF, CLE) and Matt LaPorta (OF, CLE), as well as newcomer Ryan Spilborghs. At first glance, no one player stands out from the group.

2011         AB   BA    xBA   OPS  bb%  ct%   Eye   PX  HR    G/L/F   hr/f  Spd
====        ===  ====  ====  ====  ===  ===  ====  ===  ==  ========  ====  ===
Spilborghs  200  .210  .251  .584    9   76  0.39   74   3  55/21/24    8%   82
Duncan      223  .260  .266  .802    8   75  0.34  158  11  34/17/49   13%   68
LaPorta     352  .247  .244  .705    6   75  0.26  119  11  34/18/49    8%   76

A foot injury slowed Spilborghs in 2011, dropping his once promising power/speed combination dropped to pedestrian levels. However, he's just one year removed from a 10-HR, .279 BA, 112 PX campaign in COL, and has yet to truly show what he can do when not locked into a timeshare. As with any former COL hitter, home/road splits must be taken into account, so it should be noted that his career Coors Field numbers (.310 BA, .862 OPS, 23 HR) were significantly inflated compared to his road stats (.239 BA, .679 OPS, 19 HR).
Duncan has the most power potential of the three, although we could expect some regression if his hr/f% normalizes. LaPorta, pushed out of the 1B job when CLE signed Casey Kotchman (1B, CLE) this offseason, has displayed a nice FB% trend over the past three years (42%, 45%, 49%). However, his hr/f has been trending in the opposite direction, and his rapidly eroding Eye will continue to hamper his BA.
Who will emerge as the No. 5 starter in BOS?
With Clay Buchholz (RHP, BOS) now healthy and Daniel Bard (RHP, BOS) transitioning from reliever to starter, BOS is left with one spot remaining in its rotation—and a bevy of journeymen vying to fill it.

2011       IP   ERA  xERA  H%  S%  Ctl  Dom  Cmd  hr/9  hr/f  BPV
====      ===  ====  ====  ==  ==  ===  ===  ===  ====  ====  ===
Aceves    114  2.61  4.18  24  79  3.3  6.3  1.9   0.6   11%   42
Silva*    113  4.22  3.90  31  68  1.9  6.4  3.3   0.9    9%   89
Miller     65  5.54  4.84  34  71  5.7  6.9  1.2   1.1   12%   -6
Cook       97  6.03  4.43  34  64  3.4  4.5  1.3   0.8   11%   20

*2010 stats; DNP in 2011

Alfredo Aceves (RHP, BOS) was primarily used as a spot starter in 2011, making four starts but registering 10 wins. A fortunate H% explains his expansive ERA/xERA gap. Expect Aceves to become more valuable during the second half of the season as a possible replacement for Bard, who has never pitched beyond 90 innings in a professional season.
Carlos Silva (RHP, BOS) didn't pitch in the majors in 2011, and has spent 167 days on the DL over the past three seasons. That said, he still managed to post the most intriguing numbers of any candidate in 2010. Silva proved that he can throw strikes—as his 3.3 Cmd attests—but his biggest concern will be his ability to maintain a Dom above 6.0. His previous high was 4.9 back in 2003, meaning he'll likely need to either maintain or improve upon his 48% GB% in order to reduce hard hit balls (33% in 2010).
Andrew Miller (RHP, BOS) was given every chance to succeed as a starter for BOS last season, but walks (5.7 Ctl, 1.82 WHIP) did him in once again. It seems hard to believe he's still just 26, but after six years of mediocrity, it's probably better to accept him for what he is (a bust) and move on.
No one is probably happier to leave the thin Colorado air than Aaron Cook (RHP, BOS), who compiled a 4.53 ERA and more than 1,300 IP in 10 seasons for COL. The ERA and Dom look ugly, but he's countered it with a GB% above 55% throughout his career. However, his career home/road ERA splits (4.65/4.39) aren't enough to fuel the idea that a change of scenery will warrant a roster spot.
The wildcard in this conversation is the recently signed Vicente Padilla (RHP, BOS), who managed just nine IP in 2011 because of neck surgery to repair nerve damage. He's openly stated his desire to start, and his 2010 numbers in 95 IP - 3.70 xERA, 8.0 Dom, 3.5 Cmd - are collectively the most impressive of all the hopefuls. He's an intriguing option for wins and Ks if healthy.
Sizemore to receive MRI on injured left knee
Scott Sizemore (3B, OAK) injured his left knee during the team's first full workout, and is expected to miss the next 4-6 weeks, pending an MRI. After flaming out with DET, Sizemore exhibited some impressive power numbers during the second half of 2011 (10 HRs, 157 PX) while also displaying gains in his plate approach (13% bb). In the process, his ct% dipped from 72% to 67%, severely hampering his BA. However, given his age (27) and status as a post-hype prospect, once healthy he makes for an intriguing late-round option at 3B.
Should Sizemore miss extended time, OAK will likely turn to a mix of utility infielders to fill the void. Adam Rosales (3B, OAK) hit seven HRs with an 87 PX/140 Spd combination over 255 ABs in 2010, but amassed just 61 plate appearances in 2011. Eric Sogard (2B) showed an impressive ability to make contact in 70 MLB ABs (81% ct%), but is still unproven.
NATIONAL LEAGUE
Cubs hope LaHair's PCL numbers carry over to majors
The hole created by departed first baseman Carlos Pena (1B, TAM) will likely be filled by 29-year-old Bryan LaHair (1B, CHC). LaHair has spent the majority of his career in the minor leagues, pairing a serviceable power stroke with a middling average until last year, when he exploded for 38 HRs, a .331 BA and 1.070 OPS in the Pacific Coast League (PCL). During a September call-up which only amounted to 59 AB, LaHair demonstrated similar raw power (183 PX) and an above average walk rate (13% bb%), although his 69% ct% and BA/xBA splits (.288/.269) point to more seasoning. Regardless, CHC manager Dale Sveum seems committed to making it LaHair's job to lose.
While LaHair is projected to control the majority of ABs at first base, expect Jeff Baker (3B, CHC) to be inserted against LHPs, whom he batted .314 against in 2011. Anthony Rizzo (1B, CHC), another PCL success story, was shipped over from SD by new CHC GM Jed Hoyer, but is expected to start 2012 in AAA.
Lyon no sure thing as HOU closer
HOU manager Brad Mills is expected to solidify who will take over for the recently departed closer Mark Melancon (RHP, BOS) before the end of spring training. Brandon Lyon (RHP, HOU) will enter camp as the leader by default, based purely off experience, but is returning from bicep tendon surgery that shelved him for the majority of 2011. He was able to outperform his xERA in 2009 and 2010 despite a mediocre Dom and Ctl, and will have two qualified youngsters breathing down his neck for a shot.
Wilton Lopez (RHP, HOU) mixes a 7.1 Dom with a 56% GB%, but benefited greatly from an 85% S% during the second half of 2011. A 104 BPV makes him an enticing option as a late-round flyer or handcuff to Lyon, whose long-term health is anything but a sure thing.
Converted catcher David Carpenter (RHP, HOU) was called up in late June, and his Triple-A Dom (9.9) held up in 28 IP against major league competition (9.4). He'll need to reel in his 4.2 Ctl before he's considered a serious option, however.
For more information about the terms used in this article, see our Glossary Primer.
Shopping Cart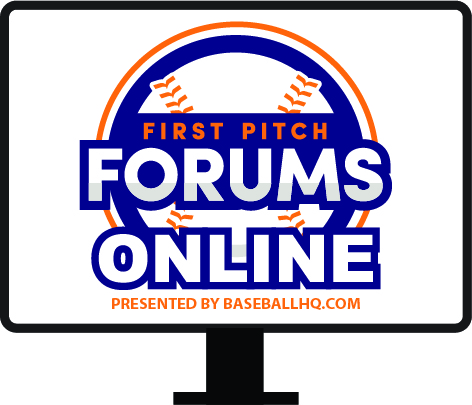 Our virtual First Pitch Forum returns!
Three online-only events: March 5, 11, 17
Join us live, or watch when you want
Just $19!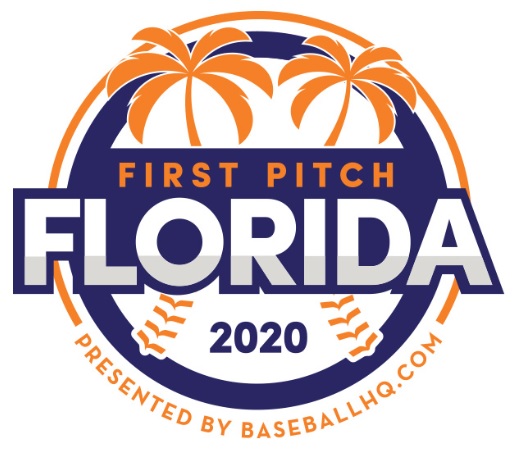 Inaugural Event!
February 28-March 1, 2020
St. Petersburg, FL
A few seats still left!