PLAYING TIME: Padres 1B job is open competition
By Rob Carroll
March 4th, 2012 12:05am
NATIONAL LEAGUE
Padres 1B job is open competition
In true manager-speak, The Padres' Bud Black proclaimed that newcomer Yonder Alonso (SD, 1B) will not be handed the 1B job, and that he would need to earn it with a strong training camp. His primary competition is the incumbent, Jesus Guzman (SD, 1B). What are the early expectations for each?

2011           AB    BA    xBA     vL    vR    OPS  bb%   ct%    Px   Spd
====          ===  ====   ====    ===   ===   ====  ===   ===   ===   ===
Alonso*       446  .269   .292   .154  .360   .773    9    85   111    87
Guzman*       491  .270   .263   .333  .299   .737    8    79   107    75

*includes MLE
Yonder Alonso is no longer blocked by Joey Votto (CIN, 1B), but his trade to the Padres did him no favors in one regard. He'll need to dispel the notion that he's not a home-run hitter while playing half his games in the majors' most offense-averse ballpark (PETCO Park and its -37% LHB HR). That may prove to be the only chink in Alsonso's otherwise solid resume: a .330-5-15 line in 88 MLB AB after two consecutive .296, 12-HR seasons at AAA-Louisville. Alonso's glove lags behind his bat, and his defensive shortcomings will be exposed less at 1B than in the OF, although he may see time there as well. Expect a high OPS with plenty of doubles, at least initially.
Jesus Guzman, 27, was like found money for the Padres after his June callup. When ballyhooed prospect Anthony Rizzo (CHC, 1B), promoted just a week before Guzman, failed to get untracked, Guzman was inserted into the starting lineup. The seven-year minor league veteran never looked back, hitting .312 with 29 extra-base hits and 44 RBI in 247 AB, chipping in nine SB as a 1B/OF. Guzman has the minor-league pedigree (.319 BA, .888 OPS in 1200 AB) and recent MLB ledger to warrant significant playing time at several positions for the offense-challenged Padres.
Kyle Blanks (OF, SD), who played 14 of his 55 games at 1B last year, was recently profiled by BaseballHQ.com analyst Jock Thompson. Blanks is expected to be in the Padres' OF mix but may also spot start at 1B.
NL short take
While pitching in the Giants' final game in 2011, Dan Runzler (SF, LHP) suffered a lat strain in his left shoulder. He re-aggravated it during a bullpen session on Wednesday, putting at least the start of his 2012 in doubt. Runzler displayed explosive stuff in 2009/2010—11.4/10.2 DOM and .197./239 OBA—before losing his release point and his major league job in midyear 2011. Health permitting, Runzler must demonstrate that he still owns the skills to become, at least, the LOOGY in SF…
AMERICAN LEAGUE
Allotting OF AB in Southside Chicago
The White Sox have turned over four of their five OF from the beginning of the 2011 season. The trade of Carlos Quentin (OF, SD) and the decision not to offer arbitration to Juan Pierre (OF, PHI) promises there will be at least two new starters. Question marks abound among the contenders, and it appears likely that there will be plenty of AB for rookie manager Robin Ventura to distribute, mixing and matching as circumstances dictate.

2011           AB    BA    vL    vR    OBP  bb%   ct%    Px   hr/f  Spd
====          ===  ====   ===   ===   ====  ===   ===   ===   ===   ===
Rios          537  .227  .287  .204   .264    5    87    76    7%    50
De Aza*       537  .284  .263  .338   .338    8    77   115   11%   133
Lillibridge   186  .258  .287  .228   .320    8    67   176   21%   131
Viciedo*      554  .270  .406  .186   .330    8    79   112    4%    56
Fukudome      530  .262  .262  .263   .338   10    79    80    6%   102
*includes MLE
The lone incumbent from Opening Day 2011, Alex Rios (CHW, OF) suffered through one of his poorest statistical seasons. His career-low .612 OPS produced only 13 HR and 44 RBI in 537 AB, and his 11 SB in 17 attempts were both low-water marks. Now 31, the unpredictable Rios is just two years removed from a 20 HR/30 SB season. Maintaining his mid-80s ct% and reversing his unlucky 24% h% point to at least a modest rebound if he can bring his BA vs. RHP back to career norms. Moving from CF back to his preferred RF position may lift him as well.
Alejandro De Aza (CHW, OF) snuck into a full-time role at the tail end of August and is expected to start in CF in 2012. With his 152 AB in 2011—almost equaling his prior four-year total—he rewarded the White Sox with a .329 BA, .916 OPS, and 12 SB. While his 40% h% demands regression, his prior 800 minor league AB (.312 BA, 38 SB) say that it's not inconceivable that the 28-year-old De Aza could go a long way in replacing Pierre's presence and production near the top of the batting order.
In 2011, Brent Lillibridge (CHW, OF) embraced the Big Fly formula by going airborne in every other at-bat, with every fifth one clearing the fence. (Among players with less than 300 AB, only Jim Thome (PHI, 1B) had a higher PX.) Playing everywhere but C and SS, Lillibridge also swiped 10 bags, second on the club to Rios. The hole in his game is the hole in his swing, a feeble 67% ct% that results in too many empty AB. The 28-year-old's lifetime 40%-ish FB% says he can't sustain his stunning HR rate, but his versatility and power/speed combo will earn him plenty of PT.
Dayan Viciedo (CWS, OF) and Kosuke Fukudome (CWS, OF) were recently profiled by BaseballHQ.com analyst Brian Rudd. Viciedo, 22, is penciled in as the starting LF. He didn't drive the ball with the expected authority during his September audition, but he did improve his bb% four-fold over the same number of AB (102) than in 2010. He was also beset by a sore thumb all year and was learning to be a full-time OF after shuttling between the infield corners, OF, and DH in the minor leagues. Despite those challenges, Viciedo enjoyed his second consecutive 20-HR season at AAA-Charlotte, and the White Sox crave his power in the corner OF spot.
Fukudome's league-average 79% ct% has rarely translated to much more than putting the ball in play during the past three years, but at 34, he still gets on base. His .338 OPB and 10% bb% may have been career lows, but they are the best among the five OF. Equally adept against RHP and LHP, he gives the White Sox and fantasy owners a serviceable 5thoutfielder.
AL short take
Omar Vizquel (TOR, 3B), already the oldest player to have played shortstop in the majors, is attempting to win a bench job with the Blue Jays. His primary competitor for a final roster spot appears to be prospect Adeiny Hechavarria (TOR, SS), who at 22 is exactly half Vizquel's age. Vizquel has proclaimed the 2012 season to be his last. Although he's been a fantasy afterthought for several years, he still makes superb contact (89% ct%) and can steal a base in a pinch…
For more information about the terms used in this article, see our Glossary Primer.
Shopping Cart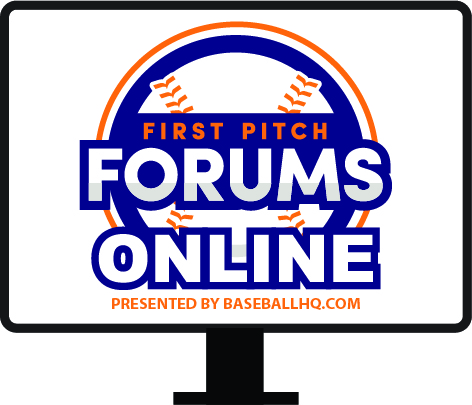 Our virtual First Pitch Forum returns!
Three online-only events: March 5, 11, 17
Join us live, or watch when you want
Just $19!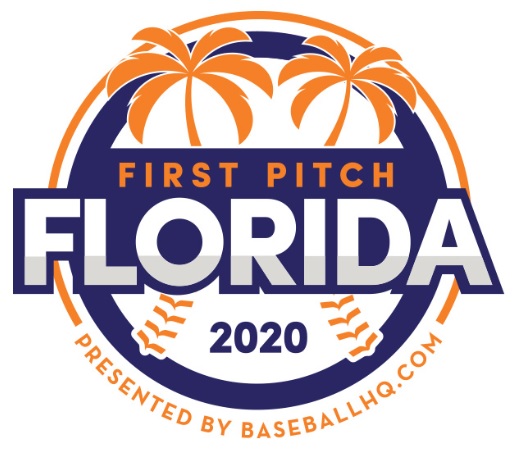 Inaugural Event!
February 28-March 1, 2020
St. Petersburg, FL
A few seats still left!