PLAYING TIME: New closer in Milwaukee?
By Harold Nichols
August 8th, 2012 11:05pm
NATIONAL LEAGUE
Jim Henderson gets two saves in two days for Brewers
At the end of July, Brewers manager Ron Roenicke announced that he was going to a closer by committee approach, and given the struggles of Francisco Rodriguez (RHP, MIL) many figured that John Axford (RHP, MIL) would eventually get his job back. Sure enough, Axford got a five out save on August 6. On August 7 when a save opportunity arose, Roenicke brought in a new member of the committee, 29 year-old Jim Henderson (RHP, MIL), who got his first major league save. Less than 24 hours later, a rested Axford was brought in to pitch the 8th in a tie game, and after the Brewers scored in the bottom of the eighth, Henderson got his second save in less than 24 hours. Who is this masked man?
Henderson is an eight year minor league veteran, who has emerged this season at AAA Nashville. In 2011, Henderson had an excellent 8.9 Dom for Nashville, but poor control (Ctl 6.8) led to a 5.93 ERA. This season has been much, much better. Henderson had a 1.69 ERA, 10.5 Dom, 4.1 Ctl, 2.5 Cmd, and 15 saves at Nashville. His first seven innings in the majors have produced 10 K's, one walk, one earned run, and two saves.
Given Henderson's long history of struggles in the minors and his relatively short window of success, there's likely to be an implosion coming. Until that happens, however, Henderson may continue to get save opportunities and a chance to establish himself.
NL Short Take
Alex Presley (OF, PIT) was demoted to AAA Indianapolis, and Jeff Locke (LHP, PIT) was promoted. Locke is expected to work in long relief. You can find a full analysis of his potential here. Presley struggled to a .234 BA this season, due in part to a 27% hit rate. With the arrivals of Starling Marte (OF, PIT) and Travis Snider (OF, PIT), Presley was caught in a playing time squeeze and had only six AB in the past week. The Pirates undoubtedly felt it was better for him to play every day in the minors than to ride the bench in Pittsburgh...
AMERICAN LEAGUE
Murphy "officially" starting LF in Texas
David Murphy (OF, TEX) made his second consecutive start against a left-handed pitcher on Tuesday, and manager Ron Washington declared on Wednesday that he's the regular left fielder for the immediate future. While the pronouncement of Murphy's starting status is just coming now, he has in fact been playing regularly for the past month, with only two days off since July 7. How does regular play affect his fantasy prospects?
On July 8 analyst Matt Cederholm declared Murphy a "BUY" in his MarketWatch column, and Murphy has made that pronouncement look very good. In the past month, he has hit .338 with nine RBI and a stolen base. What Murphy has not done is hit with power, as he has no homers in the past 30 days and his PX for that period is only 85 after a 130 PX and 16% hr/f rate in the first half. Over the past two seasons, Murphy has posted PX's of 106 and 75 and hr/f of 9% and 11%, so while his power should rebound some, he probably won't duplicate his first half power outburst which led to nine homers.
What has made the difference for Murphy this season has been his performance against left-handed pitching. After hitting only .215 against southpaws in 2011, this season he's hitting a miraculous .381 in 42 AB. He's not likely to keep this up, as there has been a lot of luck involved. His hit rate against LHP is 55%, while his skills against them include a 0.23 batting eye and a 69% contact rate, compared to a 1.03 eye and 85% Ct% against right-handers. His .278 xBA overall says that his current .301 BA is due for regression.
If you're a Murphy owner, he's worth riding while he's hot, just as manager Ron Washington plans to do. But he's due for regression and could easily lose his full-time status once that comes, so as a trade target for the stretch run, he should be approached with caution.
Morales to get another start for Boston
Franklin Morales (LHP, BOS) turned in an excellent outing on Sunday as he hurled a PQS 4 performance substituting for Josh Beckett (RHP, BOS), who missed a start due to a back soreness. Morales is expected to start Saturday against Cleveland, with Aaron Cook (RHP, BOS) having his next start pushed back to next week against Baltimore. Morales has made six starts for the Red Sox this season, and four of those have been PQS dominant with only one disaster. With Cook having a 4.70 ERA and Beckett at 4.97 after getting blasted by Texas on Wednesday, there might be continuing opportunities for Morales if he continues to pitch well.
Morales entered the season needing to do three things to make himself relevant to fantasy teams. First, after 111 days on the DL over the past three seasons, he needed to stay healthy. Check, so far. Second, he needed to lower his fly ball rate, which hit a high of 54% last season. He's brought that down to 42%, his lowest level since 2008. Third, he needed to maintain the control gains he made in last season's second half, when he lowered his walk rate from 4.4 to 3.2 and boosted his Cmd from 1.8 to 2.6. For the season as a whole, he's done well with 3.3 Ctl and 2.8 Cmd.
If Morales gets an extended opportunity in the rotation, he might be a fanalytic target for the stretch run. HIs 3.36 xERA and 127 BPV in the first half were impressive. In the second half he's shown some regression, as his control has risen to 5.1, his xERA has risen to 4.41, and his BPV has dropped to 30. It may be best to watch him for a start or two, just as the Red Sox will apparently be doing, to decide if he merits a place on your roster.
AL Short Takes
The Red Sox placed Vicente Padilla (RHP, BOS) on the DL with a strained right biceps and called up Clayton Mortensen (RHP, BOS) from AAA Pawtucket to take his place in the bullpen. Mortensen has a 1.17 ERA in 21 IP with the Red Sox this season, although a 19% hit rate, 94% strand rate, and 3.71 xERA say that he's been very lucky. Mortensen features a solid ground ball rate (48%) and good control (2.7 Ctl) although he may not get enough innings to have any fanalytic impact...
The Orioles called up Steve Johnson (RHP, BAL) from AAA Norfolk for a start on Wednesday against Seattle and demoted Zack Britton (LHP, BAL). Britton struggled in five starts with an 8.10 ERA, 1.1 Cmd, and -9 BPV. At Norfolk, Johnson had a 2.86 ERA, 8.5 Dom, and 2.7 Cmd. However, he's an extreme fly ball pitcher, who could struggle in Baltimore's Camden Yards, which increases home runs by 22% for right-handed batters. Minor league analyst Jeremy Deloney rated him as a 7D when he was called up briefly earlier this season...
For more information about the terms used in this article, see our Glossary Primer.
Shopping Cart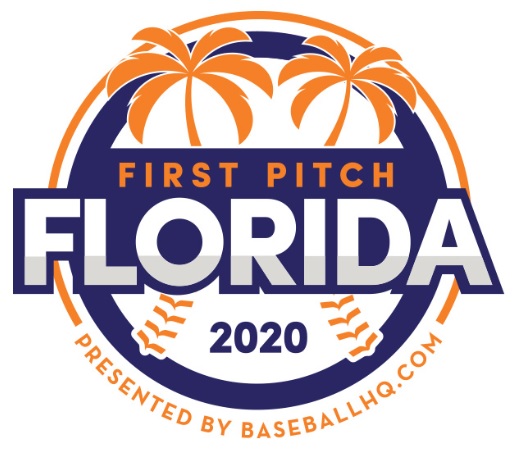 Inaugural Event!
February 28-March 1, 2020
St. Petersburg, FL
A few seats still left!