PLAYING TIME: Myers named closer in Houston
By Brian Rudd

@RuddHQ
February 29th, 2012 12:05am
NATIONAL LEAGUE
Myers named closer in Houston
In a surprising move, Houston Manager Brad Mills named Brett Myers (RHP, HOU) the team's new closer. Myers has been a workhorse over the last two seasons, during which he averaged 220 innings with a sub-4.00 xERA in both years. Now, however, it appears he will return to the bullpen, where he last pitched in 2007, when he saved 21 games for the Phillies.
This announcement delivers a blow to Brandon Lyon (RHP, HOU) and his shaky BPIs. He was no sure thing to serve as closer before, but now he has no value in many formats.
With Myers out of the rotation mix, there are now two vacancies to be filled from a number of candidates. Livan Hernandez (RHP, HOU) and Zach Duke (LHP, HOU), who each signed a minor league deal with the Astros, are two possibilities. Hernandez posted a 2.2 Cmd last season, but shouldn't be expected to do so again, as it was the first time he had reached the 2.0 level since 2004. While his xERA has improved each of the past four years, last year's 4.30 mark could probably be considered a best-case scenario for 2012.
Duke continues to induce ground balls on half of the balls in play against him, but his career 4.6 Dom shows how thin the margin for error is. His 5.66 ERA in 38 starts over the past two years suggests he probably wouldn't fill the rotation void very effectively.
If the Astros to decide to go with a younger alternative, there are several pitchers to choose from, though none of them are sure things, either. Jordan Lyles (RHP, HOU) posted a strong 2.6 Cmd in 20 games (15 starts) in the majors last year, but was hurt by the long ball. At 21 years of age, there are sure to be some more growing pains, but he could be worth a flyer. Kyle Weiland (RHP, HOU) came over from the Red Sox in an off-season trade. He struck out nearly a batter an inning in the minors the past two seasons. However, his Dom dropped in the second half, and he has struggled with his Ctl. Henry Sosa (RHP, HOU) has a live arm and his Dom is on the rise, but until he can post a 2.0 Cmd, he's probably better left alone. Lucas Harrell (RHP, HOU) has displayed some very unimpressive BPI's in the minors the past two seasons, as his MLE shows a Cmd of 1.0 in 2010 and 1.5 last year. It is highly unlikely that skill set will fare well in the majors.
Battle is on in Houston outfield
Brian Bogusevic (OF, HOU), who started 31 games in right field last season, is getting a look in center field this spring. The Astros feel he has the athleticism to handle the position, and he could push Jordan Schafer (OF, HOU) and Jason Bourgeois (OF, HOU) for playing time there. Bogusevic has very little power, particularly for a right fielder, as he has a .407 slugging percentage and just 26 home runs in nearly 1,400 minor league at-bats. He did reach 20 stolen bases each of the past three seasons, and did it in just 218 Triple-A at-bats last year.
Bourgeois is 30 years old and struggled to get on base last year due to a 4% walk rate. However, he had an SBO of 52% and 31 steals in 238 at-bats, and has shown a bit more patience throughout his career. While his SBO has nowhere to go but down in 2012, he could again be a strong speed source if he gets the playing time.
Schafer improved in several areas last season, including his contact rate, but a 77% mark is still extremely low for a hitter with such little power (53 PX). He stole 22 bases in just 302 major league at-bats despite having just slightly above average speed, but it's worth noting that he showed up to spring training having added 15-20 pounds since the end of last year.
Astros' Manager Brad Mills has indicated that he wants Bogusevic to step up and be an everyday starter. If he can do so in center field, that would open up playing time in right field for Jack Cust (OF, HOU) and Travis Buck (OF, HOU). Cust still possesses above average power, but it is on the decline, along with his FB% and hr/f. With a contact rate that generally sits around 60%, Cust brings plenty of downside to the table, as shown by his .213 average and just three home runs in 225 at-bats last year. As for Buck, he has very little to offer, as his OPS (including MLE) has hovered around .600 for the past three seasons.
While the Astros are unlikely to field a very competitive team in 2012, their outfield situation could be worth watching this spring. Bogusevic, Bourgeois, and Schafer are all capable of being solid contributors in the stolen base category if they can find consistent playing time.
NL short take
Freddie Freeman (1B, ATL) suffered a partial dislocation of his right kneecap, and will be evaluated February 29. He reportedly suffered the same injury while in the minors in 2010, and was only out of action for two weeks. Should Freeman miss more time, 34-year-old Eric Hinske (OF, ATL) would likely get the call. He still has some pop, as shown by his 129 xPX in each of the past two seasons, but a low 70s contact rate makes him a batting average drag, and he isn't likely to see much time against left-handers, whom he was just 4 for 34 against in 2011...
AMERICAN LEAGUE
Giavotella has leg up on Getz for second base job
It should come as no surprise that manager Ned Yost recently suggested that Johnny Giavotella (2B, KC) is the favorite to claim the starting second base job in Kansas City to open the season. He hit .338/.390/.481 in 453 Triple-A at-bats last season, and earned a promotion in early August. His success failed to carry over to the big league level, as he posted a miniscule 3% walk rate and .272 OBA in 178 at-bats. His Spd metrics from the past two seasons suggest he possesses league average speed, and he may be able to take advantage of the team's aggressive approach on the base paths. The Royals were third in the majors in stolen bases a year ago, as Jeff Francoeur and Alex Gordon put up surprising stolen base totals, and Giavotella even stole five in his limited action. While his profile doesn't reveal much upside, at least in the short-term, he should be able to improve upon last season's .247 batting average, and is a good bet to reach double digits in steals.
As for his competition, Chris Getz (2B, KC) consistently displays above average speed, and a career high 380 at-bats last year resulted in 21 steals. While he is considered the better defender of the two, his career .254/.315/.307 line shows he has little to offer with the bat. It appears to be an uphill battle for him to overtake Giavotella for the starting gig, and with both having options left, the loser is likely to open the season at Triple-A Omaha.
AL short take
The Yankees signed Eric Chavez (3B, NYY) to a one-year deal worth $900,000. Chavez hasn't reached 200 at-bats in a season since amassing 341 in 2007, a year in which he hit 15 home runs. Since then, he has been a non-factor, with just 390 at-bats and five home runs over the past four seasons. While he may be worth a flyer for the Yankees, he is unlikely to make much of an impact, even if his role expands...
For more information about the terms used in this article, see our Glossary Primer.
Shopping Cart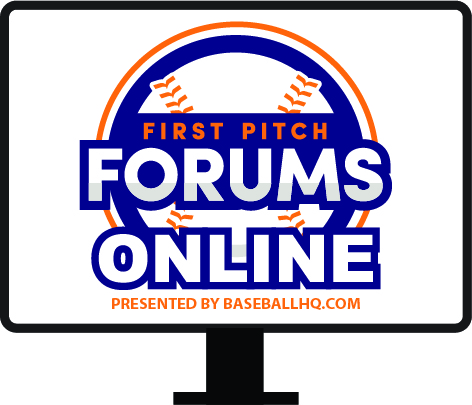 Our virtual First Pitch Forum returns!
Three online-only events: March 5, 11, 17
Join us live, or watch when you want
Just $19!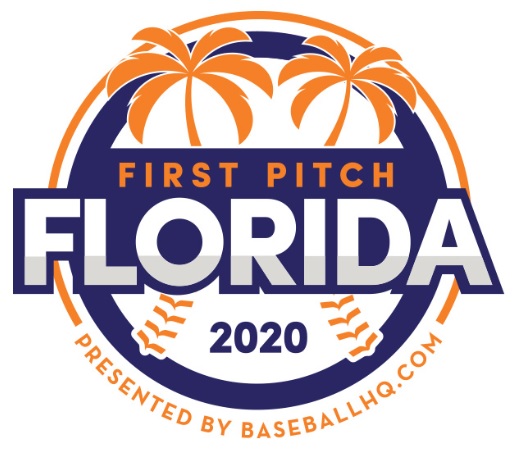 Inaugural Event!
February 28-March 1, 2020
St. Petersburg, FL
A few seats still left!