PLAYING TIME: Morse, Upton, Prado move via trade
By Kristopher Olson

@KO_Reporter
January 25th, 2013 12:05am
AMERICAN LEAGUE
Morse returns to Seattle via three-way trade
The Mariners continued their off-season of collecting power bats by re-acquiring Michael Morse (1B/OF, SEA). Morse struggled to earn playing time in his first stint in Seattle but eventually blasted his way into the lineup for the Nationals, launching 31 HRs with a 173 PX in 2011.
Injuries prevented a strong encore in 2012, as Morse's PX slipped back to 116. Perhaps trying to make up for lost time, Morse also saw his plate skills regress (4% bb%, 0.16 Eye), casting at least some doubt as to whether Morse can keep his BA in the .290 range, where it has been the last three seasons. Good health, however, should allow him to resume hitting the ball with authority, helping his cause. The moved-in fences at Safeco Field should also help, so long as Morse can reverse at least to some degree last year's ground-ball tendency.
Morse's arrival creates a bit of a mess for the Mariners at 1B, DH and the corner OF spots—even if Jesus Montero (C, SEA) sees most of his playing time behind the plate.
One player who initially seemed to be an odd man out, particularly given his disappointing major-league career to this point, is Justin Smoak (1B, SEA). However, manager Eric Wedge recently voiced support for Smoak as the team's first baseman. Whether that statement represents sincerity or salesmanship remains to be seen, but as noted in the Baseball Forecaster, Smoak did at least offer a glimmer of hope in September (5 HR, .338 BA, 11% bb%, 87% ct%). Smoak's larger body of work, however, is nowhere near that impressive.
One has to figure that Kendrys Morales (1B/DH, SEA), whom the Mariners paid a steep price (Jason Vargas) to acquire, will be in the lineup most days, as will Morse. So if Wedge is true to his word, it could be bad news for Raul Ibanez (DH, SEA), who had seemed to be ticketed for a fairly steady diet of at-bats at DH vs. RHP, especially after last year's post-season heroics. Now, his role is murky at best.
Also in doubt is how the team will find at-bats for newcomer Jason Bay (OF, SEA), along with holdovers Mike Carp (1B/OF, SEA), Casper Wells (OF, SEA) and Marcus Thames (OF, SEA), though Wells' ability to hit LHP and play all three OF positions makes him the best bet of the bunch to carve out a role, albeit a small one.
To complicate matters even further, the Mariners have one of the best catcher prospects in the game in Mike Zunino (C, SEA), who came in at No. 22 on the HQ100 for 2013. Zunino is expected to start the year in Triple-A, but if he forces his way onto the major-league roster, Montero would be pushed into the already crowded DH mix.
The bottom line is that this playing-time battle will be one of the more interesting ones to watch this spring, and it would not be a surprise if the Mariners, already part of two major off-season deals, became active again in the trade market before settling on their Opening Day roster.
Jaso joins A's
As part of the deal that brought Mike Morse to Seattle, John Jaso (C, OAK) was dealt to Oakland, where he is expected to play against RHP as a platoon partner with Derek Norris (C, OAK).
A very patient hitter, Jaso should be that rare catcher who actually helps in the BA category, particularly if Norris allows him to avoid LHPs, as expected. Less certain is whether Jaso will be able to continue to offer fantasy owners help in the power department, given that his 14% hr/f is unlikely to last, particularly in O.co Coliseum (-31% LHB HR).
To make room for Jaso on the roster, the A's designated for assignment Norris' previous platoon partner, George Kottaras (C, FA). Kottaras ran into a bit of bad h% luck in 2012, but, not unlike Jaso, has good plate patience and proven power skills. Given the state of catching, it is worth monitoring where Kottaras ends up, even if it is the A's minor-league system. He could reemerge at any point and offer better-than-average power production, if given the opportunity.
AL short takes
The long courtship of the Red Sox and Mike Napoli (1B, BOS) finally came to an end, with Napoli signing an incentive-laden one-year deal, rather than the three-year deal he had agreed to before a physical revealed a degenerative hip condition. A healthy Napoli would certainly be capable of launching many a ball over the Green Monster at Fenway Park, where he has historically fared very well (.307, 9 HR, 1.138 OPS in 75 AB). Of course, if a "healthy Mike Napoli" was what the Red Sox were getting, they would have felt more comfortable sticking to their end of the three-year deal...
The Astros signed Erik Bedard (LHP, HOU) to a minor-league contract with a spring-training invite, and Astros GM Jeff Luhnow said Bedard has a "strong chance" of making the team's rotation out of spring training. Bedard, with his "F" health grade and rising OBA, Ctl and LD%, but his Dom has been pretty resilient. If he can avoid yet another injury, he would at least seem to have a better chance to succeed than the pitcher he would be supplanting in the Astros' rotation, likely Philip Humber (RHP, HOU) or Dallas Keuchel (LHP, HOU)...
NATIONAL LEAGUE
Upton, Prado swapped in seven-player deal
After months of speculation, Justin Upton (OF, ATL) was finally dealt and will join brother B.J. Upton (OF, ATL) in Atlanta. Justin Upton, of course, will be trying to get back on the star trajectory his career had been on before last year's power outage, which may have been attributable to an April thumb injury.
Hopes for a rebound are bolstered by Upton's 6-HR September (PX 136). The move from Chase Field (+15% RHB HR) to Turner FIeld (-12% RHB HR) will do him no favors, but if he can get his PX back up in the 160 range, the move should be of little consequence.
Coming with Upton to ATL is Chris Johnson (3B, ATL), who will battle for playing time at 3B with Juan Francisco (3B, ATL). While the two players hit from opposite sides of the plate, a straight platoon can hardly be presumed. For one, the RHB Johnson has historically fared better against RHP in his career, and Francisco's ct% struggles cast doubt on his ability to lock down steady playing time.
Arizona's haul from the trade is headlined by Martin Prado (3B, ARI), who is expected to play primarily 3B for his new team. Prado has established himself as a BA force, topping the .300 mark in four of the last five seasons due to strong ct% and decent Eye. He has displayed league-average power in the past, a skill that may get a boost from the move to Chase Field.
Upton's departure, meanwhile, breaks about the corner-OF logjam BaseballHQ.com analyst Jock Thompson had written about earlier this year. Cody Ross (OF, ARI) and Jason Kubel (OF, ARI) will now be able to be in the lineup together, Ross in RF, Kubel in LF.
Also heading to Arizona is Randall Delgado (RHP, ARI). Delgado is expected to be given a chance to compete for the Diamondbacks' fifth-starter job, though the team's homegrown prospects, particularly Patrick Corbin (LHP, ARI) but also Tyler Skaggs (LHP, ARI) may have a leg up in that competition.
Meanwhile, Delgado's departure gives Julio Teheran (RHP, ATL) the inside track on the Braves' fifth-starter job.
NL short takes
Corey Hart (1B, MIL) had been expected to undergo knee surgery and miss the first six weeks of season, though he has since decided to get a second opinion before going under the knife. If Hart ultimately is sidelined, it would give one-time top prospect Mat Gamel (1B, MIL) perhaps one last chance to fulfill his potential. Gamel is a few years removed from his last above-average PX, however, casting doubt on his ability to deliver if given the opportunity...
The Phillies have signed Delmon Young (OF, PHI), and GM Ruben Amaro has said that he hopes Young will win the team's starting RF job. If Young can indeed claim that role—something his recent plate-skills slide leaves in doubt—it would leave Domonic Brown (OF, PHI), the previous presumed RF starter, to battle Darin Ruf (OF, PHI) and John Mayberry (OF, PHI) for the team's LF job...
The Cubs signed Scott Hairston (OF, CHC), who should, at a minimum, get to display his mastery of LHPs as part of a RF platoon with Nate Schierholtz (OF, CHC). If the team could find a taker for Alfonso Soriano (OF, CHC), additional time could open up for Hairston...
For more information about the terms used in this article, see our Glossary Primer.
Shopping Cart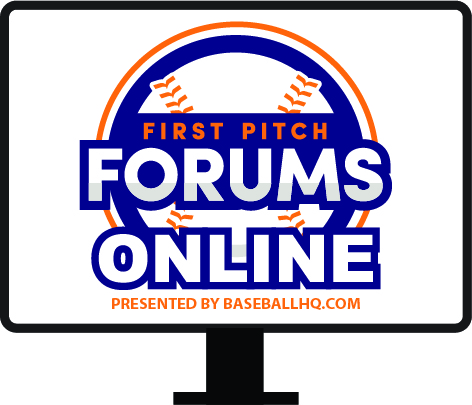 Our virtual First Pitch Forum returns!
Three online-only events: March 5, 11, 17
Join us live, or watch when you want
Just $19!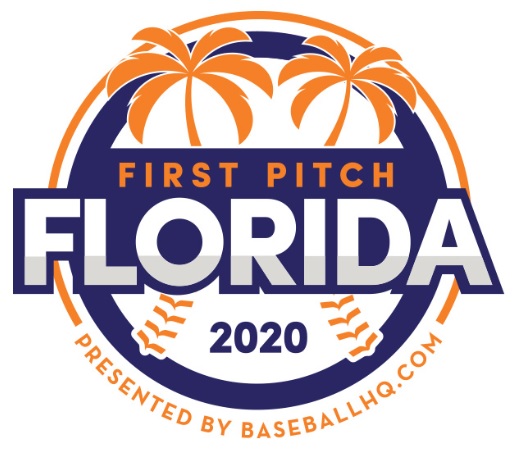 Inaugural Event!
February 28-March 1, 2020
St. Petersburg, FL
A few seats still left!