PLAYING TIME: Janssen replaces Cordero
By Thomas Kephart
May 9th, 2012 11:05pm
AMERICAN LEAGUE
Janssen replaces Cordero as TOR's temporary closer
Casey Janssen (RHP, TOR) recorded his first save since replacing temporary closer Francisco Cordero (RHP, TOR) Wednesday with a 1-2-3 inning. Cordero was demoted from the closer role following his third blown save in five opportunities in spectacular fashion May 8, surrendering a game-winning grand slam HR to Oakland's Brandon Inge.
Cordero had been closing since closer Sergio Santos (RHP, TOR) was sidelined in April with shoulder inflammation. Santos is expected back by early June, and remains likely to reclaim the role upon his return.
Janssen posted closer-worthy skills in 2011, including 118 BPV and 3.04 xERA. He entered Wednesday's game displaying 2.77 xERA and 170 BPV, though his current surface stats are distorted by an early-season HR-tendency, allowing three HR spanning four mid-to-late April outings. His 25% hr/f and 2.6 hr/9 will normalize as his IP sample grows, so Janssen's 5.00+ ERA should not be a deterrence to claiming him.
CHW closing carrousel continues
With recently-designated closer Chris Sale (LHP, CHW) reportedly scheduled for a Thursday MRI of his pitching elbow, pitching coach Don Cooper has hinted that rookie Addison Reed (RHP, CHW) will be the preferred short-term saves option. Reed has earned the two most recent CHW saves in his only two opportunities, including a one-out May 5 conversion, and an extra-inning May 8 save.
Reed's stellar 151 BPV and 2.65 xERA, with 14 K/3 BB in 11 IP, are backed by his 2011 MLE, which included 187 BPV and 1.39 ERA. Sale's potential health issues, and reported organizational indecision regarding his current and future role could even provide Reed the opportunity to establish himself as CHW's long-term closer solution. Though his scant experience and strong flyball tendency are cautionary, Reed's skills suggest he is capable of capitalizing on any extended opportunity.
Sale was recently reassigned from the starting rotation to the bullpen, despite recording PQS-DOM scores in each of his first five starts. Sale spent the entire 2011 season in relief, with 116 BPV and 2.90 xERA in 71 IP. Recent reports of elbow tenderness raise the risk factor of a young pitcher seemingly making a smooth transition from bullpen to rotation.
Sanchez placed on DL
KC placed struggling Jonathan Sanchez (LHP, KC) on the 15-day DL, retroactive to May 8, with left biceps tendinitis. Sanchez has failed to exceed five innings in any of his six starts, with a 0%/50% PQS-DOM/DIS. His 18 K/22 BB in 25 IP, 5.92 xERA and -75 BPV further illustrate his ineffectiveness, marking further skills deterioration from 2011, when his 5.9 Ctl contributed to his first sub-2.0 Cmd.since a 40-IP trial in 2006. While Sanchez has a history of Ctl issues, his consistent 9.0+ Dom had allowed him to maintain 2.0+ Cmd before 2011.
Luis Mendoza (RHP, KC) is Sanchez' likely rotation replacement. Mendoza was unimpressive in four earlier starts while serving as an injury replacement. His 9 K/16 BB in 23 IP, 5.85 xERA and -73 BPV say he should be avoided in all formats.
AL short takes
Adrian Beltre (3B, TEX) has made back-to-back starts as DH after being relegated to PH duties for one week due to left hamstring soreness. Brandon Snyder (OF/IF, TEX) and regular DH Michael Young (3B/1B/DH, TEX) will continue sharing 3B PT while Beltre is confined to DH-only status. Snyder recorded a six-RBI game May 7, and has been taking advantage of his limited opportunities. Snyder is now 8-for-19, with two HR, though his MLE history suggests his BA will eventually prove a liability with increased PT ...
Hot-starting Jason Hammel (RHP, BAL) has been scratched from his scheduled May 10 start with right knee inflammation and fluid buildup. Hammel has been one of the AL's top SP, with four straight PQS-5s, and a 67%/0% PQS-DOM/DIS through his first six starts. He has 38 K/11 BB in 39 IP, with 2.70 xERA and 129 BPV. Still unknown is whether Hammel will require a 15-day DL stint. BAL rotation replacement options are thin, with none likely suitable for fanalytic consideration ...
NATIONAL LEAGUE
Hanrahan to miss weekend series on Bereavement List
Joel Hanrahan (RHP, PIT) is headed to the Bereavement List for PIT's upcoming weekend series vs HOU. The replacement candidates are Juan Cruz (RHP, PIT), who converted both his save opportunities when Hanrahan was sidelined by mid-April hamstring tightness, and Jason Grilli (RHP, PIT).
Grilli has emerged as PIT's primary 8th-inning setup reliever, with six holds, 20 K/5 BB in 11 IP, with 205 BPV and 1.90 xERA. Cruz's skills, including 62 BPV, 3.76 xERA, and 10 K/5 BB in 11 IP, are less impressive, though he has yet to allow a HR in 2012. His stronger GB tendency and previous success could again rate him the saves favorite in Hanrahan's absence.
NL short takes
Recently-acquired Bobby Abreu (OF, LA) is likely to gain PT in the absence of Juan Rivera (OF/1B, LA), placed on the 15-day DL May 9 with a left hamstring strain. Abreu is likely to be, at minimum, on the "good" side of a LF platoon until Rivera returns, though the current unavailability of RHB Jerry Hairston (OF/3B, LA), day-to-day with hamstring soreness, could result in Abreu getting the bulk of LF PT. Abreu's skills have been fading, as indicated by his .253 xBA and 84 PX in 2011, though he is currently flashing a .288 xBA and 135 PX in 35 AB...
Cliff Lee (LHP, PHI) was activated from the 15-day DL for his May 9 start, relegating replacement starter Kyle Kendrick (RHP, PHI) to the bullpen. Lee flashed his trademark exceptional Ctl/Cmd, with 18 K/2 BB in 23 IP, before being sidelined by a left oblique strain. His 6 K/1 BB in six innings in his return start indicate he is back to pre-injury form...
For more information about the terms used in this article, see our Glossary Primer.
Free Weekly eNewsletter
The industry's #1 analytical weekly e-mail newsletter is ABSOLUTELY FREE!
More Information
Shopping Cart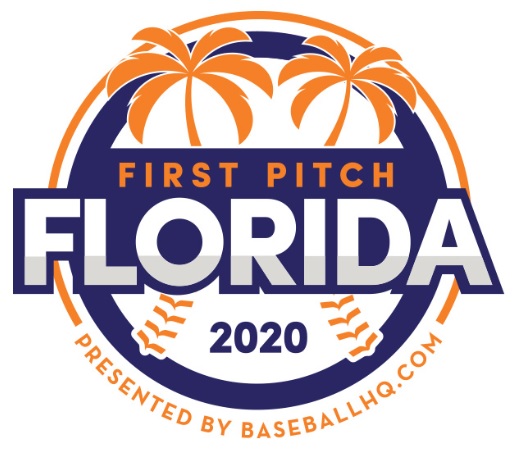 Inaugural Event!
February 28-March 1, 2020
St. Petersburg, FL
Early-bird registration now open!