PLAYING TIME: Gutierrez Injury and SEA Outfield
By Brent Hershey

@BrentHQ
March 2nd, 2012 12:05am
AMERICAN LEAGUE
Gutierrez injury opens up outfield PT battle
Franklin Gutierrez (OF, SEA) was diagnosed with a torn pectoral muscle on February 29 that will keep him out of baseball activities for at least four weeks. Given the necessary rehab, it's likely he won't see MLB action until late April or May at the earliest. It's the latest in a string of injuries for Gutierrez, who is a fantastic defensive centerfielder but who has never been able to approach his .283/18/70/16 season from 2009. Despite a much-needed bump in ct% (to 83%), Gutierrez hit only .224 with 1 HR in 322 AB in 2011.
It does, though, create a roster opening and playing-time question for the Mariners. Among the possible players to see a boost in AB, at least early on:

2011        AB   BA    xBA  bb%  ct%   PX  Spd  HR/SB
====       ===  ====  ====  ===  ===  ===  ===  =====
Wells      215  .237  .235    8   67  153   96  11/ 3
Saunders*  397  .188  .168   10   63   76   98   6/12
Robinson*  520  .217  .216    7   58  129   78  17/ 6
Seager*    554  .266  .261    7   82   91   93   7/11

*includes MLE

Casper Wells (OF, SEA) is the most seasoned and logical choice to replace Gutierrez in CF. Wells blasted six HR in August after a deadline trade from DET to SEA. He's shown elite PX and a bit of SB ability in the minors, but a history of poor ct% will keep his BA low. He was likely to be SEA's fourth outfielder before the injury to Gutierrez.
Michael Saunders (OF, SEA) and Trayvon Robinson (OF, SEA) were among the options for the fifth OF/bench player, and now both will be thrown into the starting OF mix. Saunders has been given multiple chances over the past several years, but has a career MLB slash line of .196/.263/.306 despite showing a middling power and average in the minors. Now 25, he's really no longer a prospect. Former Dodgers prospect Robinson found his power stroke in 2011, but like the others was held back by a miserable contact rate. Unless he has a huge spring, he's likely to head back to Triple-A for more seasoning.
One of the out-of-the-box solutions mentioned by the local press would be Chone Figgins (3B, SEA) moving to CF, which would open up playing time for another youngster, Kyle Seager (IF, SEA). Seager doesn't offer as much power or speed as the other three options, but as his 82% ct% attests, he at least gets the bat on the ball—an obvious shortcoming of the rest. Seager did play 42 games at 3B in 2011, and even if Figgins stays put at 3B, and his versatility should earn him a bench spot on the roster.
AL short takes
Seems the back injury that Grady Sizemore (OF, CLE) suffered during the first week of spring training was worse that originally reported. Sizemore underwent back surgery March 1 that will keep him out 8 to 12 weeks. Analyst Matt Gelfand looked at the short-term playing time repercussions in his February 27 column; barring a trade of some sort, those observations still stand ...
The Orioles have treaded carefully thus far with Nick Markakis (OF, BAL) who is recovering from abdominal surgery. Markakis won't see action in spring games until mid-March, though at this point he's fully expected to be ready by Opening Day. Though he provides a solid batting average, Markakis' power decline (falling PX for three years running) as a 28-year-old has been baffling to many fanalytic observers ...
NATIONAL LEAGUE
Marcum slowed by shoulder inflammation
Shaun Marcum (RHP, MIL) is backing off his throwing program after coming down with shoulder inflammation, the second spring in a row he's battled the issue. The Brewers downplayed their concern, citing that both Marcum and Yovani Gallardo (RHP, COL) were going to carry a lighter spring workload than usual anyway, and neither was scheduled to pitch in a spring game until March 10.
Though games that count are still a month away, the news is interesting on two fronts. First, Marcum threw a career-high 210 innings (including the playoffs) in 2011 and missed all of 2009 due to Tommy John surgery. But second and perhaps more importantly, Marcum scuffled in the second half of 2011—his 1H/2H Dom fell from 8.3 to 5.9 and BPV dipped from 94 to 53. The increased workload and performance drop raises a bit of question about his health.
Should Marcum or any other Brewer starter miss time, MIL does have some intriguing—if unproven—options. Marco Estrada (RHP, MIL) would likely get first crack. Estrada made seven starts, along with 36 relief appearances, in 2011 and the 28-year-old put up some excellent peripherals in 93 IP (2.8 Ctl, 8.5 Dom, 3.0 Cmd, 3.52 ERA, 96 BPV). Manny Parra (LHP, MIL) fared better in the bullpen in 2011, though you'd never know it by looking at his ERA (5.02; xERA was 4.06 and BPV was 71). And rookie Michael Fiers (RHP, MIL) had some impassive MLEs in 2011: 126 IP, 2.08 ERA, 2.9 Cmd, 97 BPV.
NL short takes
A.J. Burnett's (RHP, PIT) time in PIT got off to a rocky start, when he learned on March 1 that an errant bunt attempt resulted in an orbital fracture that will require surgery. Though there will be no official word on how long Burnett will need to recover until after the March 2 surgery, it puts his assumed Opening Day start in doubt ...
The Padres will look at using Andrew Cashner (RHP, SD), acquired in the Anthony Rizzo deal, as an eighth-inning setup man for new closer Huston Street (RHP, SD). After showing an excellent Dom (8.3) but questionable Ctl (5.0) in his 54-IP debut as a reliever in 2010 in CHC, Cashner pitched only 11 innings in 2011 due to shoulder problems. SD says they eventually want to move him back to the rotation (his role as he came up through the minors), but the first goal is to keep him healthy. With a heavy GB tilt to go along with mid-90s heat, Cashner is one to watch ...
For more information about the terms used in this article, see our Glossary Primer.
Shopping Cart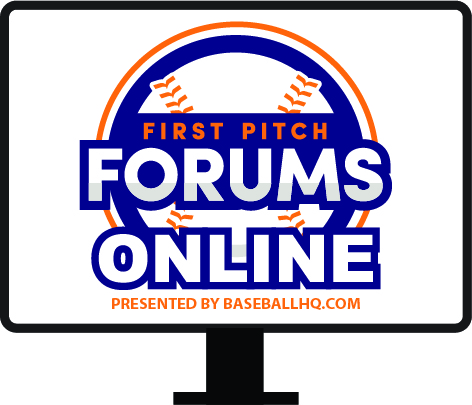 Our virtual First Pitch Forum returns!
Three online-only events: March 5, 11, 17
Join us live, or watch when you want
Just $19!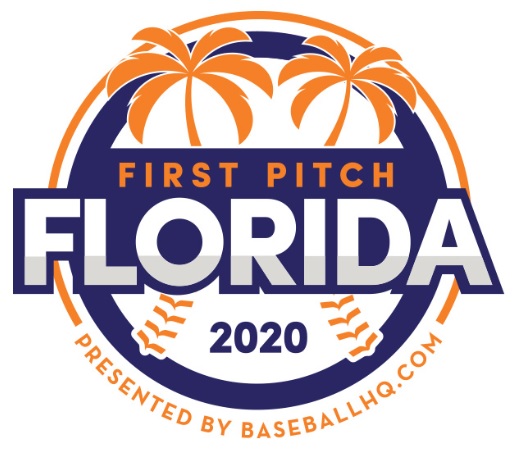 Inaugural Event!
February 28-March 1, 2020
St. Petersburg, FL
A few seats still left!