PLAYING TIME: The future arrives in Baltimore
By Scott Monroe
August 9th, 2012 11:05pm
AMERICAN LEAGUE
Machado called up by BAL
In somewhat of a surprise move, the Orioles called up top prospect Manny Machado (SS, BAL) from Double-A on Thursday to likely man 3B for the remainder of the season. This certainly indicates that the Orioles plan to do whatever they can to secure a playoff spot this season, as calling up Machado at this point in his service time will certainly have monetary repercussions for BAL down the line. But for now, Machado has been installed as the starting 3Bman for the team, despite the fact that he is BAL's SS of the future, and has played only two games at 3B in his minor league career (both this season). You can read more about Machado in the Daily Call-Ups section.
This move will certainly limit the playing time of Wilson Betemit (3B, BAL), who has been the team's primary 3Bman most of the season. Betemit is in the midst of a typical season for him, with a mediocre .263 BA, but with some decent power (12 HR and a 120 PX). He will likely continue to see some ABs, especially against righties, as Betemit is hitting .304 against RHPs, but only .145 against LHPs. Betemit could remain in the "good" side of a platoon at 1B with Mark Reynolds (1B, BAL), who has continued to struggle this season (.212 BA, .702 OPS, 63% ct%, 147 PX). Reynolds has been anemic against RHPs this season, hitting only .188 with a weak .356 SLG, so Betemit could see increased time at 1B against RHPs while Reynolds is relegated to duty against LHPs.
Machado's early performance could lead to further playing time ripples. If the rookie can handle the bat against MLB pitching, he will likely stick in the lineup. If he struggles, then BAL will find themselves back in the same boat as they were before today, so Machado's fantasy value this season obviously remains to be seen.
AL Short Takes
TOR placed Brett Lawrie (3B, TOR) on the 15-day DL on Thursday. The move was retroactive to August 4, meaning that Lawrie could return by August 19, although his rib/oblique injury could take longer than that to heal. As Chris Mallonee wrote earlier this week, TOR should continue to turn to Adeiny Hechavarria (SS/3B, TOR) to fill in during Lawrie's absence, as Hechavarria has started at 3B in each of the last five games after Lawrie first was injured...
CLE placed Travis Hafner (DH, CLE) on the 15-day DL Thursday with a back injury, and recalled Jason Donald (3B, CLE) from Triple-A. Shelley Duncan and Carlos Santana should see most of the ABs at DH while Hafner is out...
Also in CLE, Jason Kipnis (2B, CLE) was scratched from the lineup on Thursday due to some stiffness in his neck. The newly recalled Jason Donald started in Kipnis' place and should see any short-term ABs at 2B if Kipnis is out for a few days. There is no additional word on the severity of Kipnis' injury at this time, but also no indication that the injury is likely to cost Kipnis many days off...
Word out of Chicago is that Paul Konerko (1B, CHW) is likely headed to the 7-day DL due to a mild concussion that he suffered earlier in the week. If this is the case, then expect Adam Dunn to fill-in at 1B while Konerko is sidelined, while A.J. Pierzynski and Dayan Viciedo take turns at DH...
NATIONAL LEAGUE
HOU acquires T. Greene from STL
Tyler Greene (2B, HOU) was traded to HOU by STL on Thursday for a player to be named later or cash. Greene's playing time had been steadily eroding in STL over the past couple of months, as he had only 25 AB since the beginning of July. Greene should see a few more ABs with HOU, as he will likely split time with Marwin Gonzalez (SS, HOU), at least until Jed Lowrie returns from the DL. Greene will also work as a backup to Jose Altuve at 2B. But unless Greene can improve upon his woeful .218 BA and .271 OBP, his playing time will continue to be limited. When he does get on base, his speed has some value (nine SBs, 125 Spd and 30% SBO%), but Greene will have to do better at making contact than his current 69% rate in order to generate SB opportunities going forward.
Not much changes for STL, as Daniel Descalso and Skip Schumaker should continue to be the primary options at 2B. While both are LH batters, Descalso is hitting a surprising .333 against LHPs this season, so expect him to see most of the playing time against lefties, while Schumaker should see most of the playing time against RHPs (he is hitting .326 vRHP this year, while Descalso is hitting only .211 against righties). With Greene out of the picture, both should get a slight boost to their fantasy value due to a few more ABs each, but this boost is likely to be incremental at best.
NL Short Takes
Devin Mesoraco (C, CIN) was activated from the 7-day DL (concussion) and was back in the lineup on Thursday. Mesoraco still has a possible three-game suspension hanging over him (currently under appeal), so he will miss some additional time as soon as his appeal is heard. Ryan Hanigan should continue to receive the majority of the playing time at C. To make room for Mesoraco on the active roster, C Dioner Navarro was optioned back down to Triple-A....
Pablo Sandoval (3B, SF) should be nearing a return to the Giants' lineup, as he will reportedly begin a minor league rehab assignment on Friday. Mgr Bruce Bochy indicated that Sandoval should only need two to three games before returning to SF, so he could return to his 3B position perhaps as soon as this weekend's series is over. Marco Scutaro, who has played a lot of 3B recently in place of Sandoval, should return to splitting time with Brandon Crawford at SS and Ryan Theriot at 2B as soon as Sandoval returns...
For more information about the terms used in this article, see our Glossary Primer.
Shopping Cart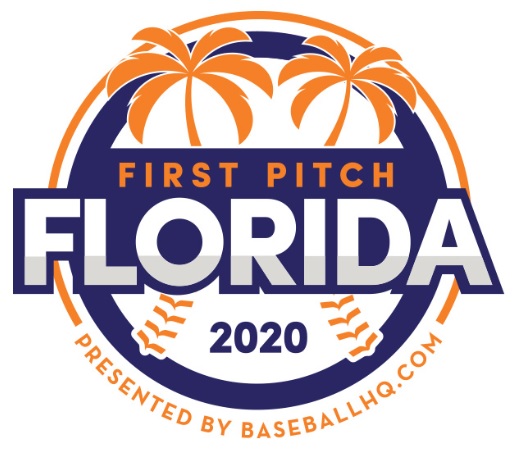 Inaugural Event!
February 28-March 1, 2020
St. Petersburg, FL
A few seats still left!